I first learned of Transcendental Meditation as a 20-year-old attending an introductory talk at Liverpool University. I recall being mesmerised as the female meditator spoke of the wonders of TM. But oddly the thing I remember most, is at the end of the meeting, the speaker revealed to the audience that she was 73 (she looked 50 if that) and I almost fell off my chair. Now I wasn't a particularly narcissistic youngster, but I did make a promise to myself to investigate further! Unfortunately at that time – as a student with limited means – the course was prohibitive in price, but I often thought of that meeting until I finally took the meditation plunge six months ago.
Learning Transcendental Meditation at the TM centre in Victoria, London with my fantastic teacher, Anna, has been one of the most useful things I have ever done. It helps the flow of creativity, promotes good health and helps with focus and relaxation. But one of the most important factors for me, is that it's a really simple technique to learn and easy to incorporate into a busy life. You don't have to wear an orange robe, drink blessed water from an ancient well or join a cult and thankfully, it has nothing to do with religion. A course consists of four sessions on four consecutive days with each session lasting about 2 hours plus an optional follow-up programme over the next six months. At the end of the four days, you come away with a truly valuable skill that will last a lifetime. I really look forward to my meditation times: 20 minutes in the morning and 20 minutes in the evening. It really is that simple.
In 1957 Maharishi Mahesh Yogi introduced Transcendental Meditation to the world. Pictures of him with The Beatles in Rishikesh ensured notoriety, but he was much more than a spiritual guru to the most famous band in the world. A student of physics, Mahesh travelled the world teaching TM as well as founding the Maharishi International University (now the Maharishi University of Management) which teaches "consciousness-based education". He also wrote more than 20 books on the TM technique and Maharishi Vedic Science.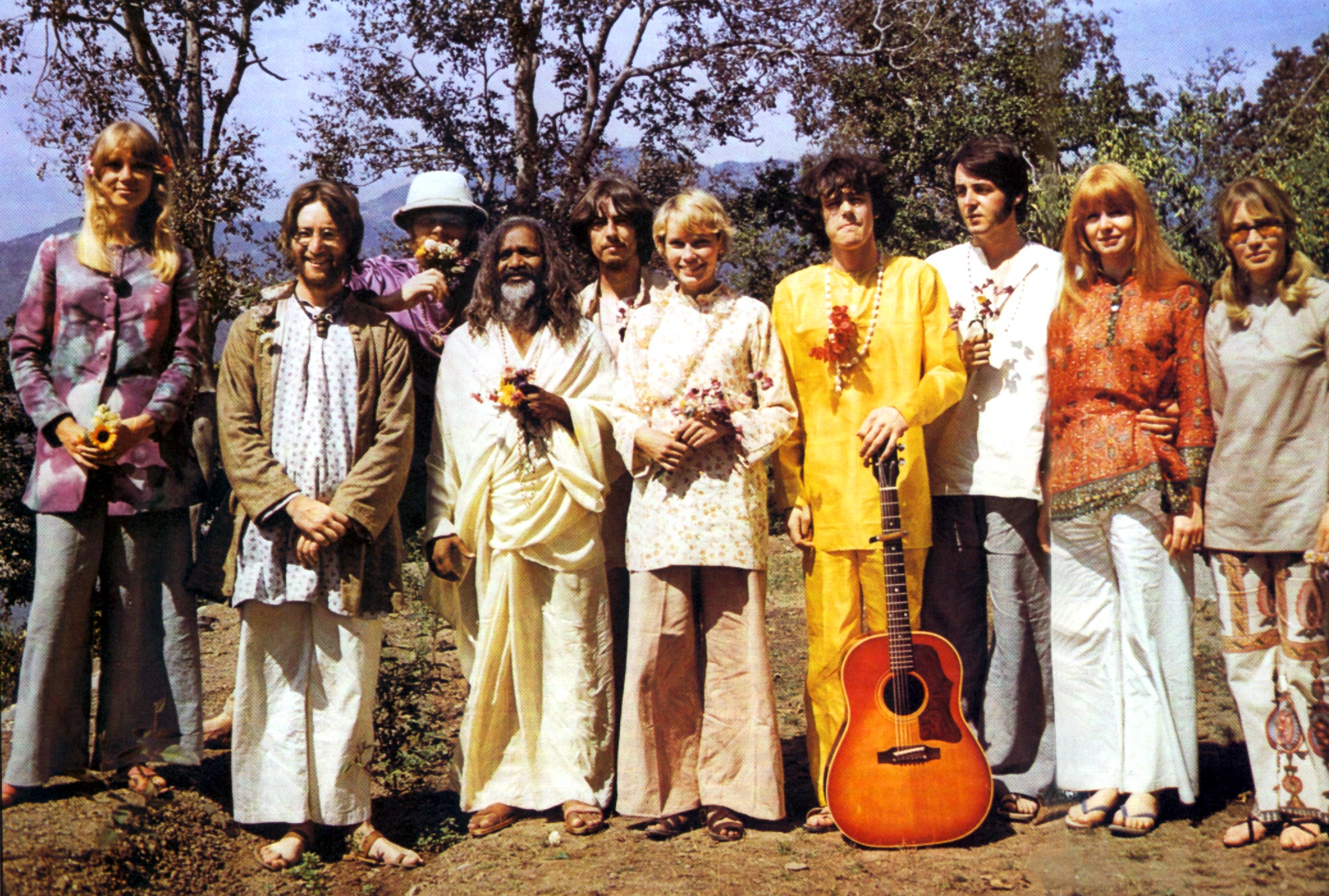 Questions I am regularly asked by friends and family are: so what actually happens when you meditate and how do you feel? During meditation the mind naturally transcends (goes beyond) thought to experience a state that is described as Pure Being. At the basis of all natural phenomena is the Unified Field of Natural Law and via TM together with a personal mantra which is a sound/thought/vibration, the mind reaches this field which is also described as an ocean of pure consciousness. Filmmaker David Lynch refers to this as "diving within". Basically it's connecting with the true you and it all feels very natural, restful and blissful. I like to meditate in a peaceful room but if that's not always possible, I can quite easily meditate on a train or in a car.
David Lynch has not missed a meditation in 34 years. He likens his first meditation to "being in an elevator with the cable cut". The David Lynch Foundation was established in 2005 to promote the benefits of TM to at-risk populations such as inner-city students; veterans with PTSD; American Indians suffering from diabetes; people suffering from cardiovascular disease and incarcerated juveniles and adults. The foundation has achieved great success in bringing TM into American schools, funding scholarships for students, thus lowering crime rates and improving academic results. The UK arm of the foundation launched at the end of last year. Their aim is to raise £5 million to teach 2,000 young people to learn TM in the UK.
[youtube=http://www.youtube.com/watch?v=z2UHLMVr4vg]
For further information on Transcendental Meditation please visit: http://tmmeditationlondon.org.uk/
For further information on the David Lynch Foundation please visit: http://www.davidlynchfoundation.org/
Further reading: Catching The Big Fish: Meditation, Consciousness and Creativity by David Lynch. Buy here.