We have just finished reading Celia Birtwell's fabulous new book. As one of Britain's best-known and best-loved designers, it was such a treat to be able to delve into her work and personal life in such a fun way.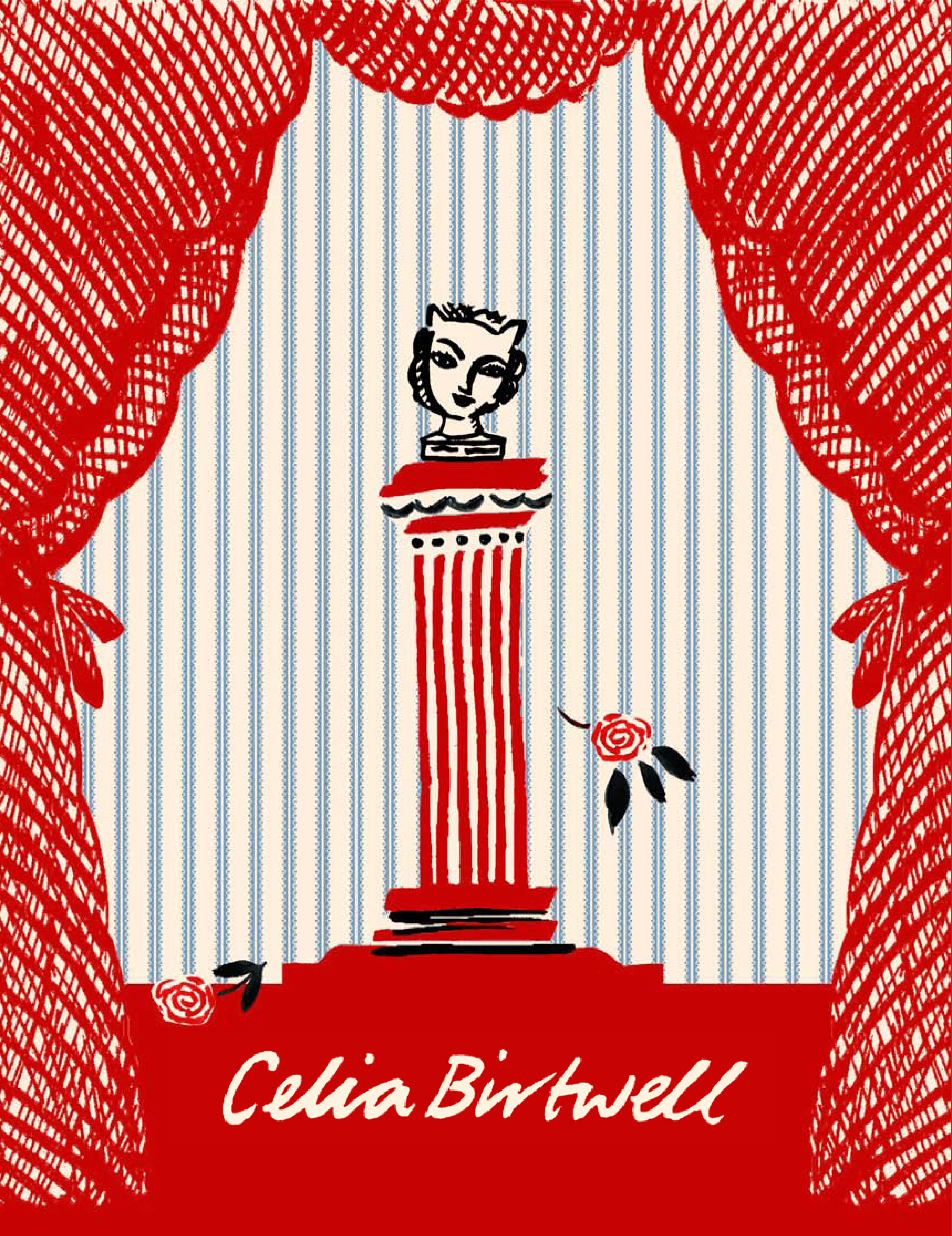 Astonishingly, this is the first book to be published on the designer and not only is it a fascinating read, but the book itself is a genuine object of beauty. Page after page is adorned with Celia's charmingly idiosyncratic fashion sketches and iconic prints. It's like opening a meticulously maintained teenagers scrapbook. Her doodles have a girlish, buoyant feel to them, but what they also show, is a brilliant master of print. She juxtaposes different prints like no other textile designer. Here is an example of her Pretty Woman design: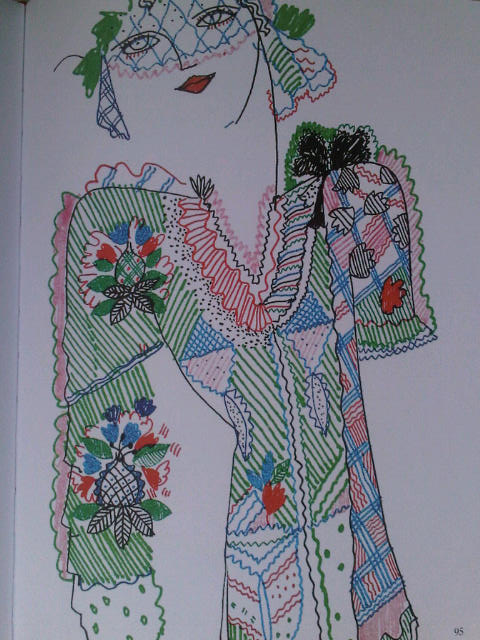 The book also contains plenty of photographs of Celia, her family and friends from her own family scrapbook, including images of her as a teenager brought up in the north (she was born in Bury and grew up in Manchester) and subsequently her move to London in the early 60s where she soon fell in with the RCA crowd. But perhaps it was her partnership (both personal and professional) with Liverpool-born Ossie Clark, whom she first met in a Manchester coffee bar when he was 16, for which she is best remembered. Clark became the most talented designer on the London scene, dressing everyone one from The Beatles to Jimi Hendrix to top models of the day such as Patti Boyd. Clark would design the garment whilst Birtwell designed the print. This symbiotic partnership set the fashion world alight. Their catwalk shows were serious happenings and featured all the usual players from the hip 60s and 70s London scene. One such show which they staged at The Royal Court Theatre, began at 2am!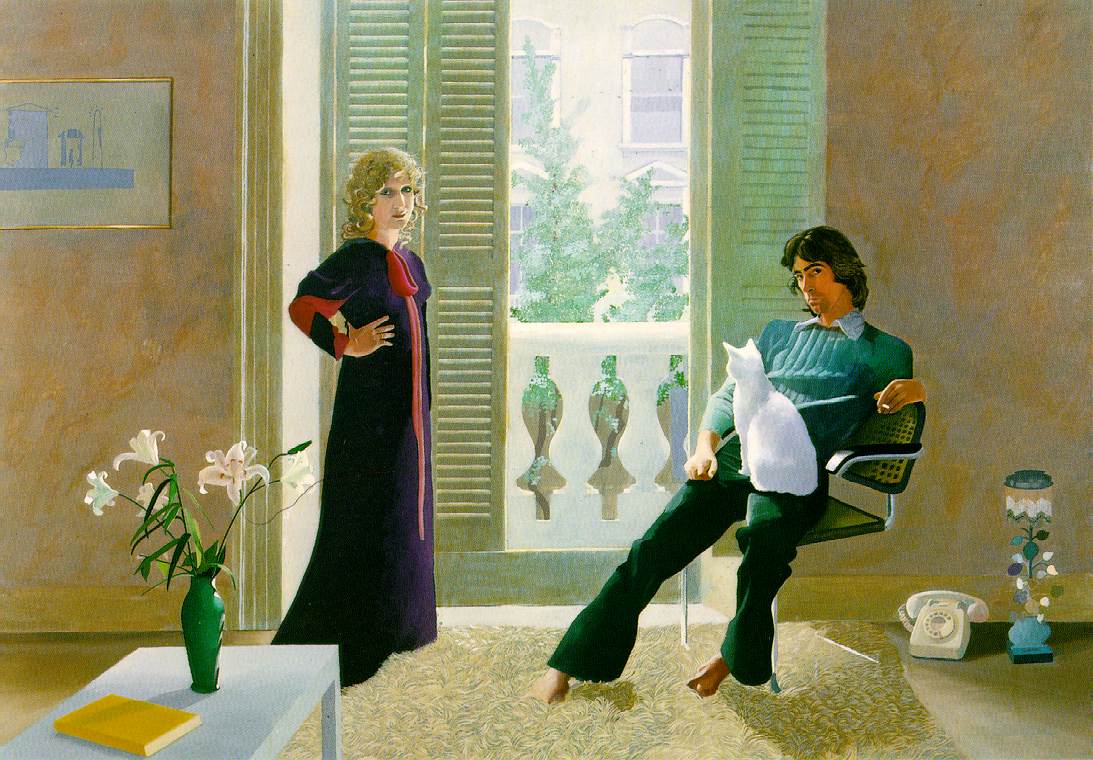 Celia has always been great friends with fellow northerner, David Hockney. For a while, she was his muse and the above portrait: Mr and Mrs Clark and Percy (recently voted one of the nation's favourite paintings) is a fond reminder of their enduring friendship.
Birtwell retired from fashion for a while to concentrate on teaching, but in 1984 she opened her shop in Notting Hill's Westbourne Park Road selling her own exquisite fabric designs for interiors. More recently, she produced two sell-out collections for Top Shop before going on to produce a range for John Lewis and most deservedly, she was awarded a CBE in the Queen's Birthday Honours List 2011. Not bad for a 'little oik from the North' as she once described herself!
Celia Birtwell is published in October 2011 by Quadrille Publishing. Price: £30, hardback.
Purchase a copy from our bookstore.
For further information please visit: www.quadrillepublishing.co.uk
CELLOPHANELAND* would like to thank Quadrille Publishing for the advanced copy of Celia Birtwell.