Derek Boshier is one of more enigmatic figures of British Pop Art. He was an vital figure at its inception and yet has been one of the less recognised British Pop Artists since that time – an oversight that is beginning to be addressed, not least by this substantial and beautifully produced monograph from Thames & Hudson.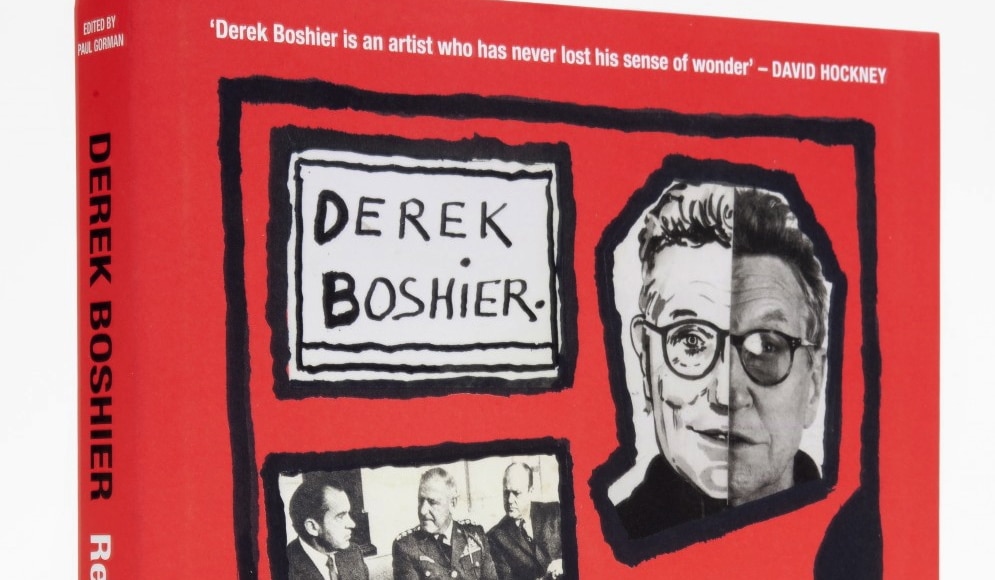 Boshier initially achieved widespread fame in the early sixties as one of a group of exceptionally talented artists that graduated in 1962 from the Royal College and included David Hockney, RB Kitaj and Allen Jones.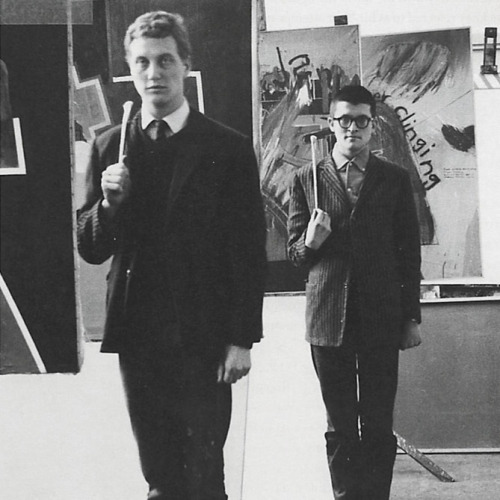 The same year he was already a subject of Ken Russell's Pop Goes The Easel BBC documentary and one of the brightest stars of the movement. A journalist wrote 'it all happened for him: acclaim, publicity, success, money – he had the lot'. His work soon featured in two groundbreaking exhibitions: Image in Progress and Image in Revolt.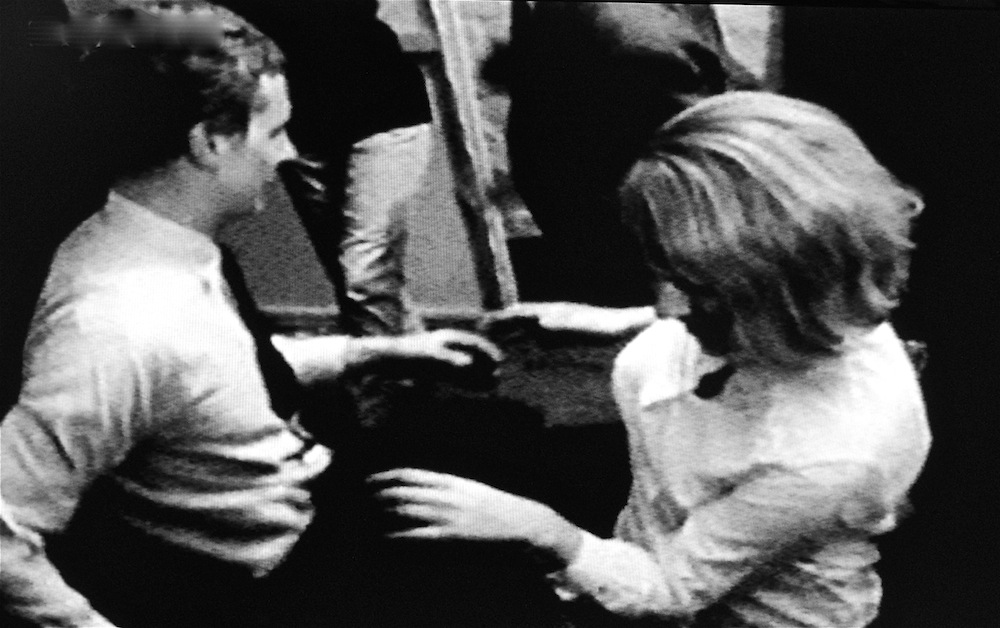 At this point he takes a years scholarship in India, moves from the public eye, and becomes less attached to the 'Pop' movement. For the first, but certainly not the last, time Boshier has chosen to forge his own path at the expense of financial reward and widespread recognition.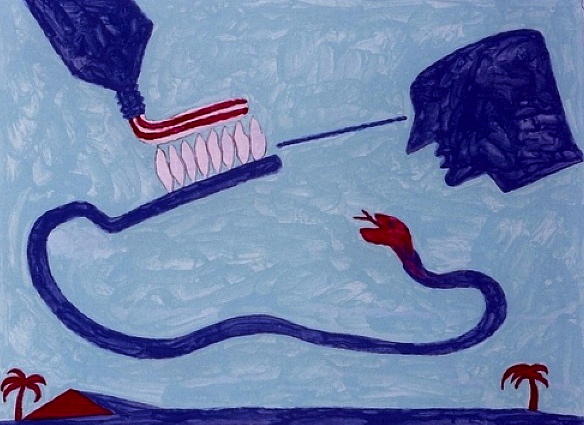 It is however not something that seems to greatly concern him. Choosing to work in a wide variety of media and styles whilst travelling extensively, Boshier's inquisitive mind was always willing to take his art in different directions. He was ever willing to experiment and regularly changed direction borrowing ideas and styles from other genres.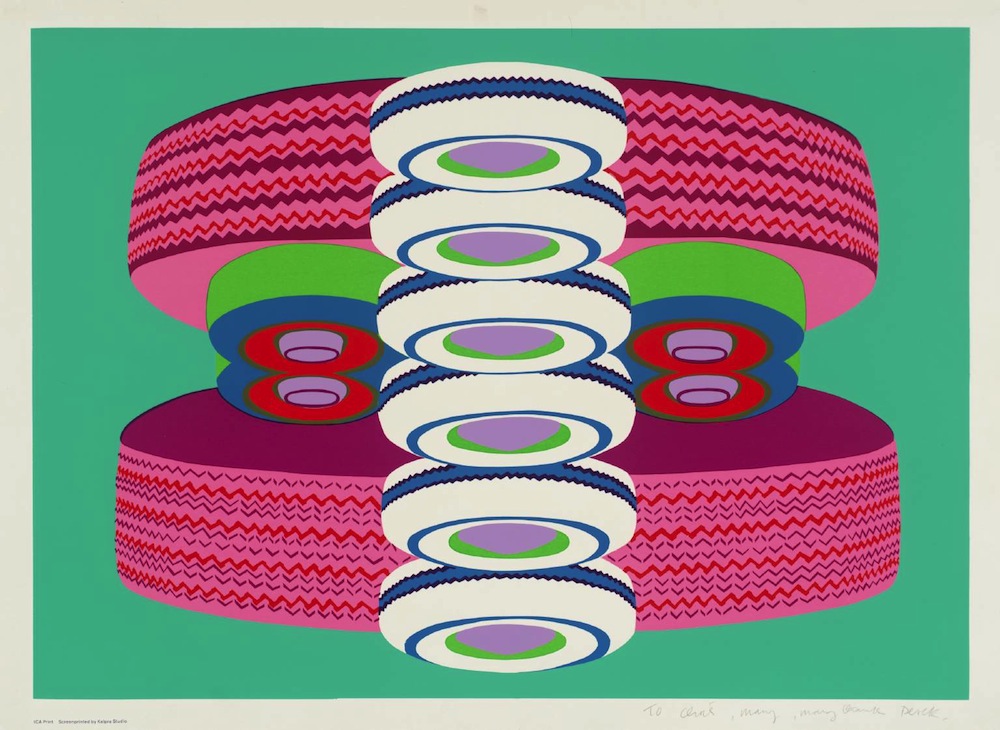 Soon Boshier was producing brightly coloured and hard-edged abstract works, often on shaped canvases, before returning briefly to more conceptual and minimal sculptural works in perspex and neon. The sheer variety of visual style would not be out of place from the graduate artists of today but in the sixties was truly exceptional and, in retrospect, hugely admirable.
Rethink/Re-entry then takes a detailed look at a period when Boshier became involved in design for the music industry. He produced perceptively contemporary 'punk' designs for The Clash's Second Song Book and followed this with an album cover for David Bowie's The Lodger and (unused) stage design for the subsequent tour.
This musical link paralleled fellow Pop Artist Sir Peter Blake, who of course designed the sleeve for The Beatles' Sergeant Pepper, but unlike Blake, Boshier had moved on from pop imagery with work that was totally engaged with the edgy world of punk and the late seventies.
It is at this time that Boshier also experimented with different media producing collages, films, books and posters. He was always responding to mass media advertising, the contemporary world, American hegemony, social context, and political events.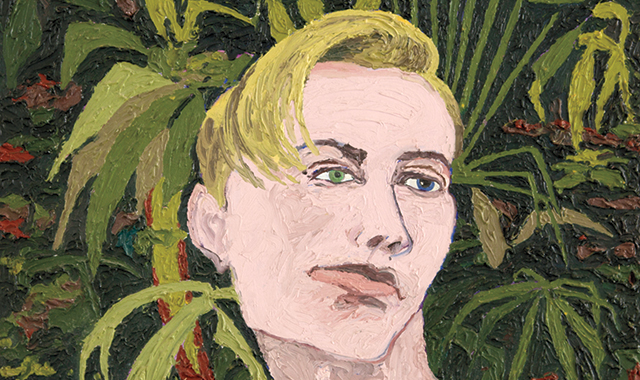 Returning to painting by 1980, he took up a college post in Texas, where he began composing modern moral subjects in a theatrical style of painting. A fascinating chapter is devoted wholly to this lesser known period and develops it as a significant phase of his output. 'My picture is my stage and men and women my players…' he stated, using Texan imagery, cowboys and city skylines in brightly coloured and roughly executed pieces.
Briefly returning to the UK in the nineties he was offered a post in LA, snapped it up, and has been there ever since. Selecting from an broad collection of mass media imagery stored at his home along with motifs from Hollywood, tabloid culture and technological developments, he is as productive as ever.
Rethink/Re-entry illuminates both Boshier's steady refusal to be pigeon-holed alongside his endless creativity. His famous 'Everyman' motif of a head/face in profile – representing all of us as well as no doubt the artist himself – is constantly engaged with the outside world with this interaction still at the heart of Boshier's inventive art.
A solo show at Flowers Gallery (reviewed here) coincides with the release of the book. For more information visit www.flowersgallery.com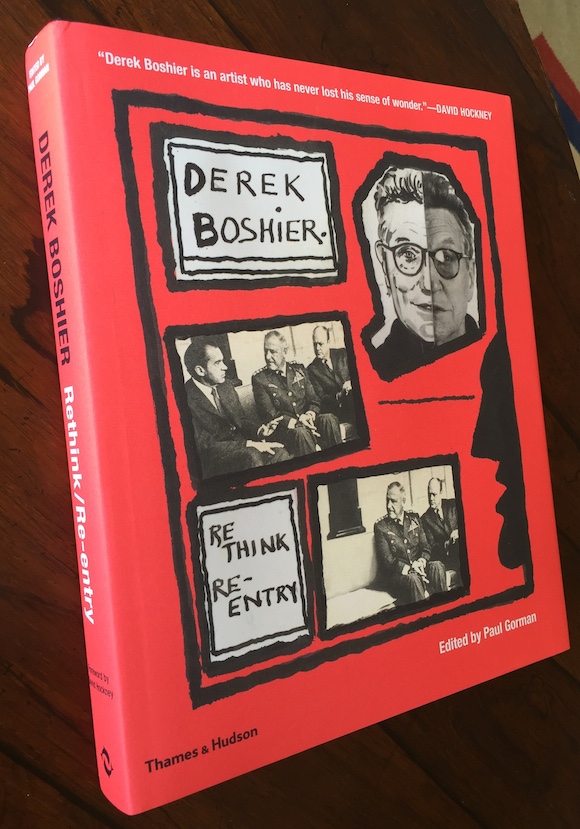 Purchase a copy here
Derek Boshier: Rethink/Re-entry, Thames & Hudson, Edited by Paul Gorman, Foreword by David Hockney, 288 pp, c 300 illustrations. Price: £29.95
Paul Gorman is a writer and curator. His books include The Look: Adventures in Rock & Pop Fashion and Reasons to be Cheerful: The Life and Work of Barney Bubbles.