The English summer seems to be rather late in arriving this year, and umbrellas are still a necessity well into May. But when the thought of carrying yet another nondescript black umbrella seems too boring to contemplate, the Fulton 'Birdcage' provides the perfect alternative.
Founded in 1956 by engineer and inventor Arnold Fulton in a small factory in London, Fulton has grown to become the largest supplier of umbrellas and rainwear accessories in the UK today. The company's long-standing British heritage and quality design have been recognised across the world, and Fulton hold a Royal Warrant to Her Majesty The Queen, and previously to Her Majesty The Queen Mother.The 'Birdcage' is the Queen's umbrella of choice, and she always colour co-ordinates her Fulton umbrellas to match her outfits! HRH The Duchess of Cambridge also prefers the 'Birdcage' model.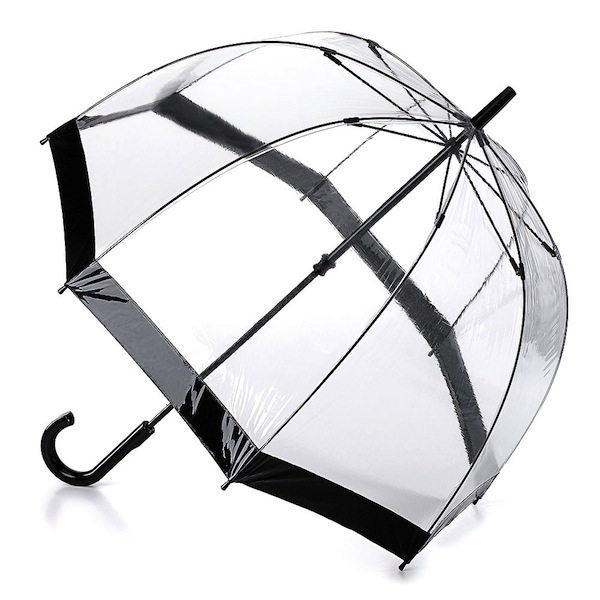 Quality, technical innovation and fashion design are at the heart of Fulton ideology; the company use only the highest quality materials, and every umbrella is hand-finished. Unlike many other brands, Fulton umbrellas are easy to open and close with an easy glide, and are very safe. They come with fibreglass ribs for flexibility and strength in high winds. Also the transparent cover offers not only good coverage but good visibility, so no danger of bumping into people on crowded streets.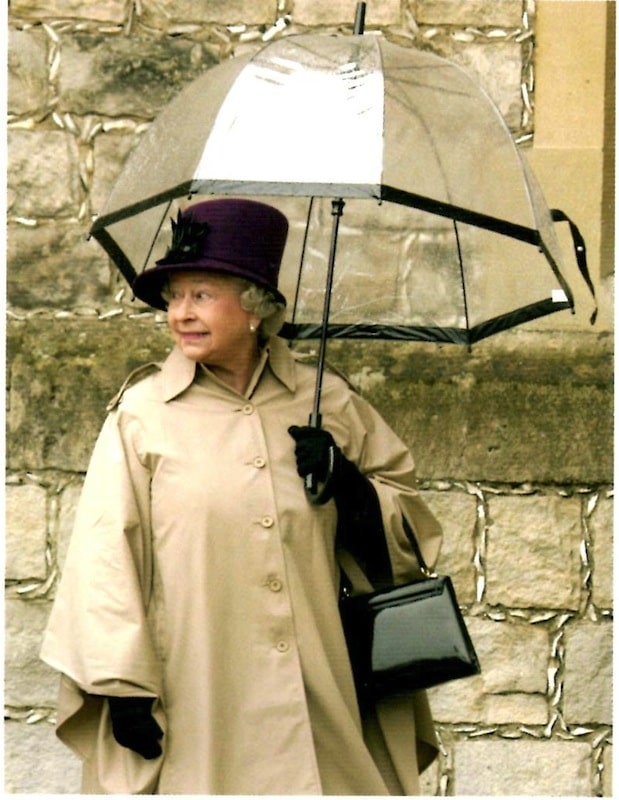 As the music festival season approaches with so many outdoor events planned across the UK, isn't it time to take a tip from one of the world's best dressed women, and leading fashion icon, and carry an umbrella which will brighten even the dullest of days?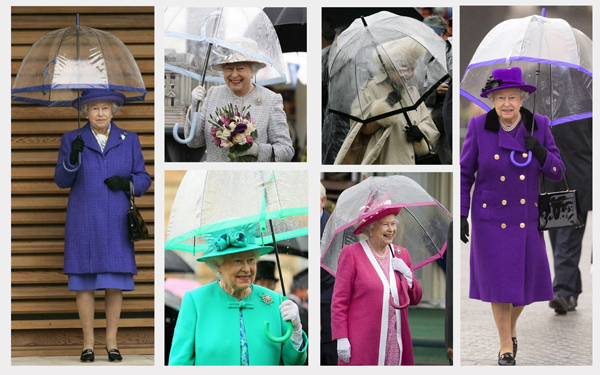 For further information, please visit:  www.fultonumbrellas.com