Situated between Bridgehampton and Southampton, the peaceful hamlet of Water Mill is home to the beautiful White Fences Inn, built in 1740. Eric and Liz Brodar used to own an award-winning Inn in the Kennebunks, Maine, but having once owned a home in East Hampton, they know the area well, and have now returned to the Hamptons bringing with them their expertise in B&B hospitality.
Water Mill is one of the quieter spots in the Hamptons, and claims its name from the mill built by Edward Howell, one of the original settlers of Southampton. This historic water-powered grist mill is still operational today, and is set in one of the oldest commercial buildings on Long Island, which is now the Water Mill Museum.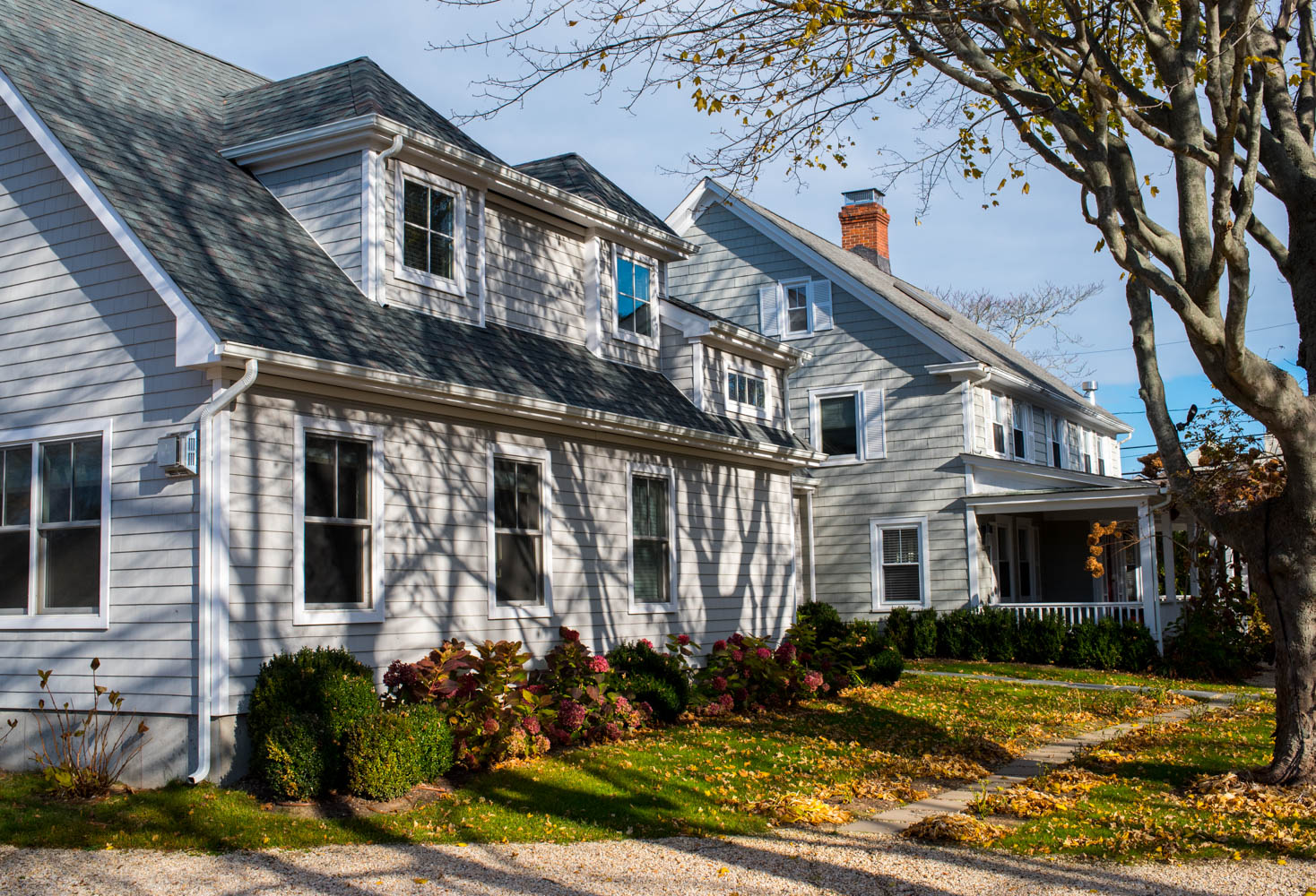 Guest rooms at White Fences Inn are modern, spacious and extremely comfortable. There's a lovely juxtaposition between the historic 18th century exterior of the house, and the bright contemporary interiors. Decorated in a soothing, fresh palette of blues, taupes and creams – reflecting the natural colours of the nearby spectacular beaches – guests want for nothing.
We stayed in the 'Mecox' room on the first floor, and as with all the very best accommodation, it is the well thought out little extras and attention to detail which makes a stay so memorable and special: wooden floors with underfloor heating, a stylish glass fireplace, Frette and Matouk linens (all bedding is hyper-allergenic), robes and slippers, Nespresso coffee maker, flatscreen TV, complimentary WiFi, along with a basket of delicious snacks and complimentary drinks.
Our bathroom was ultra stylish with separate large shower and a heavenly free standing IOS volcanic stone soaking tub with an abundance of Malin and Goetz toiletries. Eric and Liz offer a very helpful room layout on their website, with a concise description of each room to make sure you book the most suitable room for your visit. There are five guest rooms to choose from, two of which are suites. There's even a beautiful outdoor pool on site, perfect for the summer months.
The exceptional three-course gourmet style breakfast which is included in your stay, and served in the elegant dining room, is a real treat and not to be missed! You can expect only the freshest ingredients which Eric and Liz source from nearby local produce farms. We sampled the most delicious homemade Nutella Banana Nut Muffins, poached eggs, freshly squeezed orange juice, and delicious fresh brewed coffee. The menu changes daily and seasonally.
And what makes a stay at White Fences Inn even more special, is the presence of canine ambassador: Goldendoodle Bailey! Adorable and super friendly, Bailey will greet you with some major tailor wagging, and if you're privileged enough, he will roll over for a special tummy rub!
A walk or a short drive away is Flying Point Beach which is Water Mill's stunning main beach. The designer boutiques and fine dining options of Southampton are close by, and literally five minutes away from White Fences, is the impressive Parrish Art Museum which houses a collection of more than 2,600 works, ranging from early nineteenth-century landscape paintings through American Impressionism, and into the twentieth-and twenty-first centuries.
For fitness enthusiasts, the Tracy Anderson Studios are local as is the Southampton Historical Museum. Also nearby is The Watermill Centre; a prestigious arts centre, set in an eight-and-a-half acre arts compound with outdoor sculpture gardens, and is home to an ever changing collection of artifacts, textiles, sculptures, furniture, and other art objects with exhibitions and workshops.
White Fences Inn really is an oasis and in our view, the very best B&B in the Hamptons.
For further information, please visit: www.whitefenceswatermill.com
Images by CELLOPHANELAND* and White Fences Inn.