Our editor first fell in love with Morocco on a trip to Tangier when barely out of her teens. She had managed to make contact with the writer, Paul Bowles, beforehand, whom had kindly agreed to an interview. She can still clearly remember the giddy feelings of exoticism having landed at the Hotel Continental complete with its 1930s switchboard, dusty wind-up gramophone, squawking parrots in the lobby, and the pervasive sound of the call to prayer. Although she never did get to meet the brilliant author of The Sheltering Sky, then well into his eighties (he was ill on the day they had scheduled), she did use her newly available time wisely: she went shopping.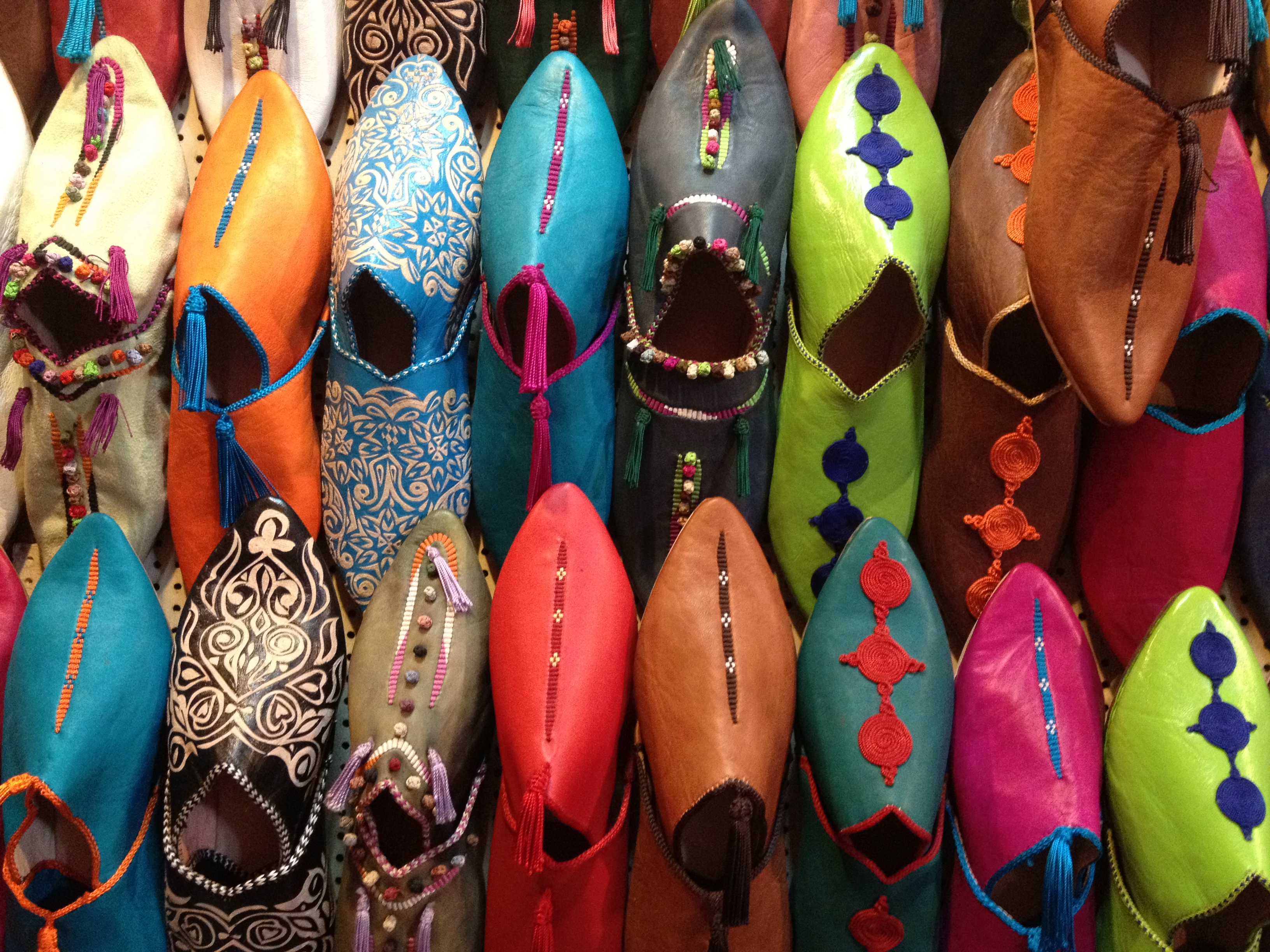 On subsequent trips to Morocco over the intervening years, we've discovered that the two best places to shop in the country, are Fez and Marrakech. Many people love bartering at the souk (including Sarah Jessica Parker it seems, as we saw several photos of her placed in shop windows where she had stopped to purchase jewellery!), but personally, we would sooner skip the hassle and mint tea offerings, and head straight for a reputable store that sells things at a fixed price, particularly if short on time. You'll find all the same things you do in the souk, albeit at a slightly higher price and usually, the goods will be better quality. There are two such places in Marrakech but the biggest and best is the Centre Artisanal in the middle of the Kasbah. It's, well, almost a department store selling nothing but beautiful handicrafts, including the stunning selection of babouches, above. Expect to pay £5-£10 for a good quality pair.
I know this Moroccan treasure may be a little clichéd, but we love to make mint tea, and picked up this tea set with very pretty glasses for £25.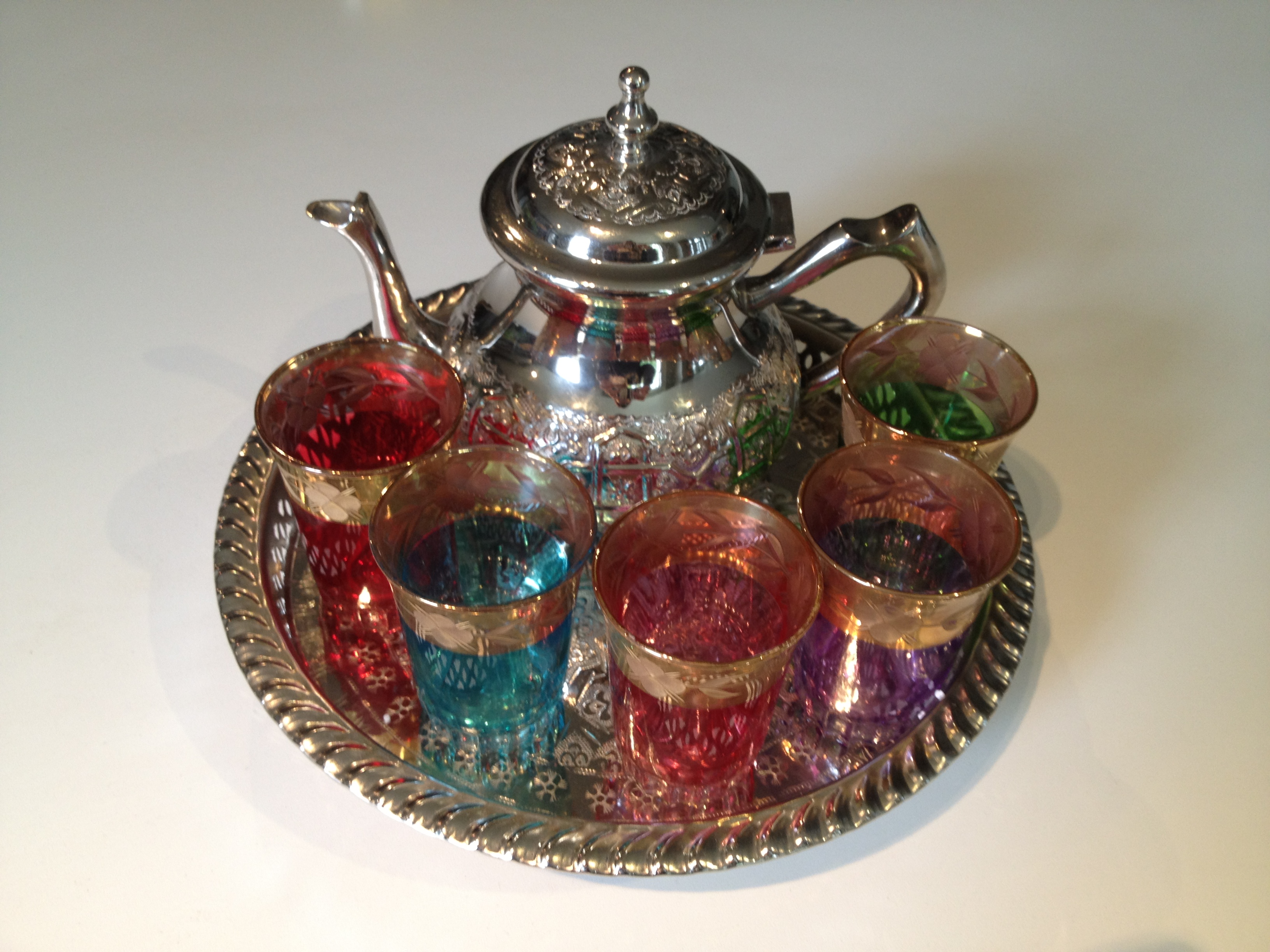 At the Centre Artisanal, we found the softest buttery leather imaginable: purses, belts, shoes, bags and amazingly, a make-up bag that is not only stylish but can actually hold more than a lipstick and mirror. This gorgeous bag decorated with The Hand of Fatima symbol was just £15.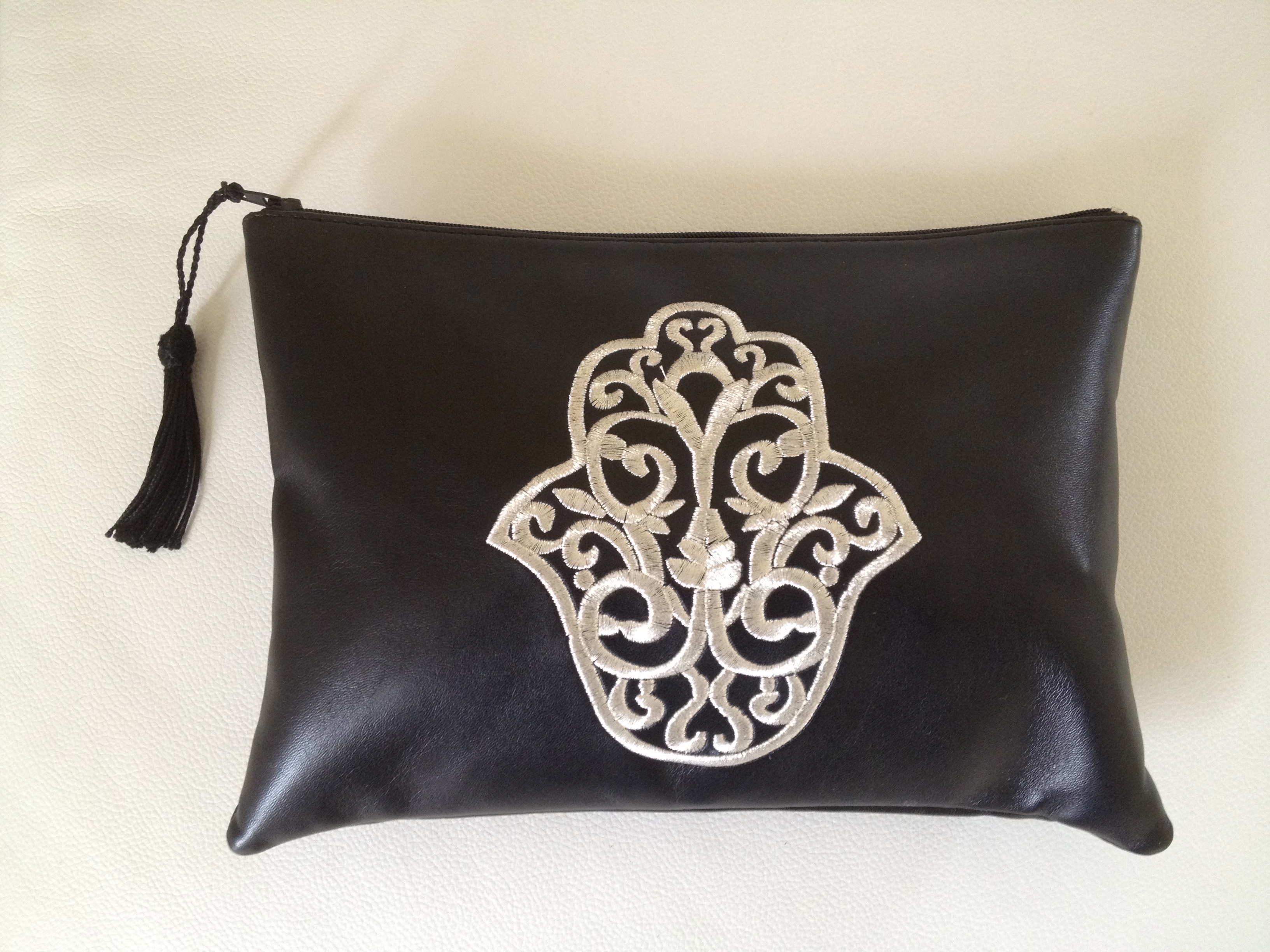 And of course, you simply cannot visit Morocco without purchasing kaftans, kaftans and more kaftans. They are the perfect glamorous thrown on around the house, or in warmer climes, around the pool. Varying greatly in price, the lighter cotton kaftans are priced from around £10 up to hundreds for a special occasion jellabah.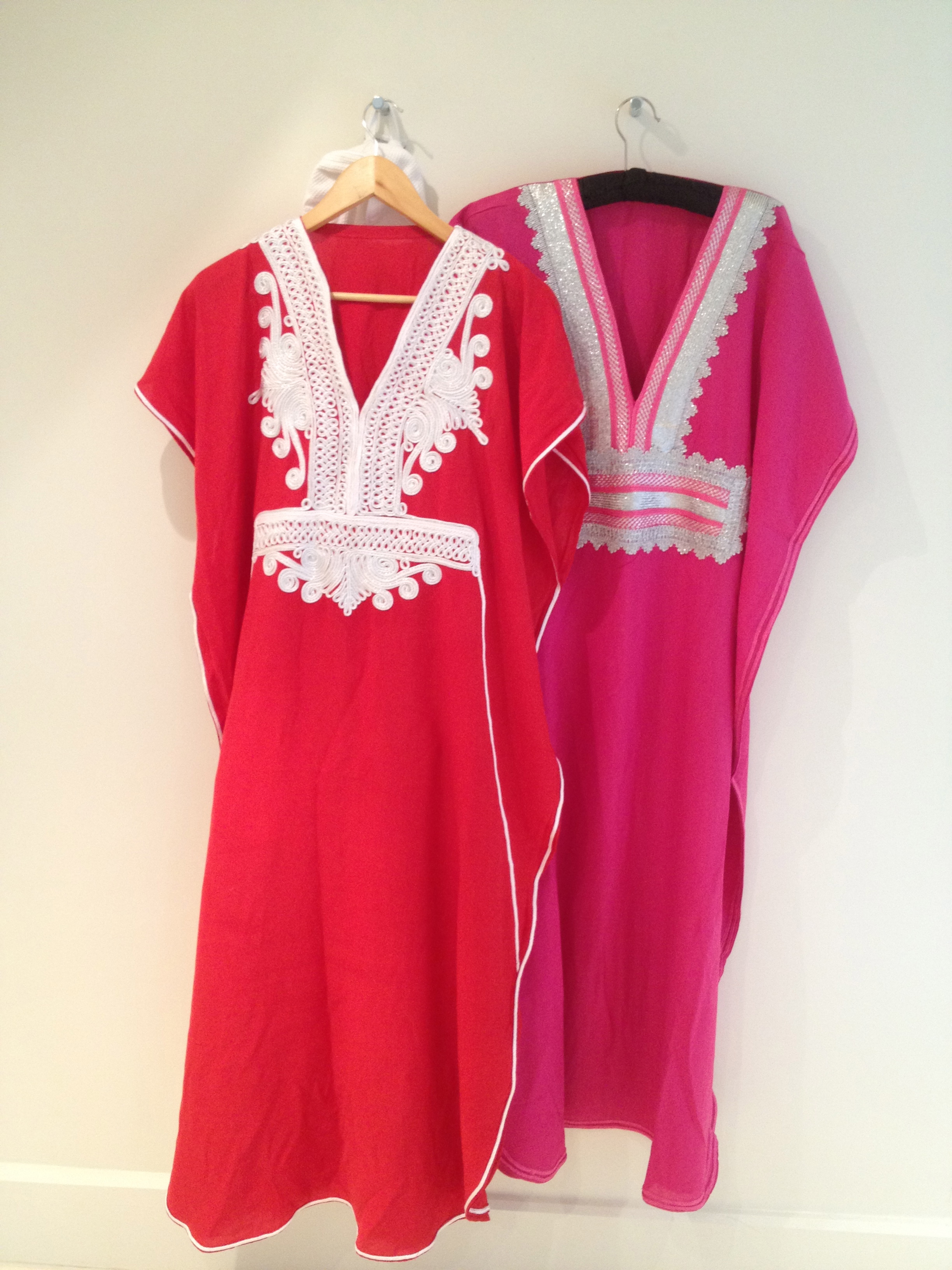 As you wander around Marrakech, you will come across many shops dedicated to the art of passementerie: elaborate trimmings, edgings of applied braid, gold or silver cord, embroidery, coloured silk and beads for clothing or furnishings. I'd recommend buying a bag of these elegant tassels in a variety of colours as they look wonderful attached to door/room keys and they make great gifts. Voila!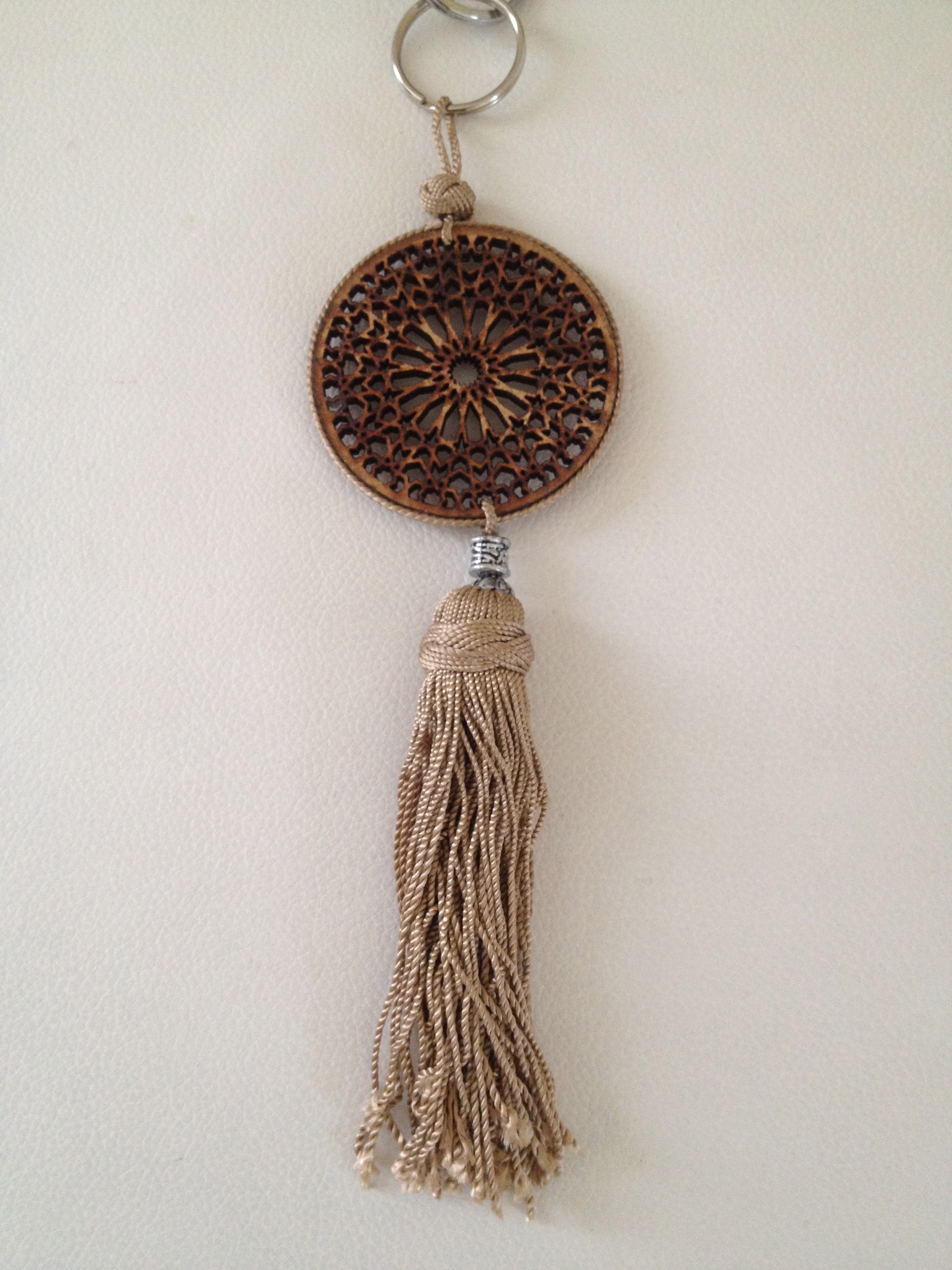 If you have any room left in your luggage, then you really should pick up a bottle or two of "liquid gold" which is how Argan oil is now described since Hollywood has cottoned on to the fact that it probably is the ultimate beauty product. It's cosmetic and medicinal benefits for the skin and hair are nothing short of miraculous, and it tastes delicious, too. The Argan Tree and its magical oil came to prominence in 1867 when it debuted at the International Fair in Paris, but Berber women have been cultivating the oil for centuries for protection against the harsh climate of the Moroccan desert. You can purchase a cosmetic bottle to use on the face and body (£18) and a food oil to pour over salads and add to smoothies (£33). You can of course buy Argan oil in England but it is often mixed with another base oil. When you purchase direct from Morocco, you can be sure you're acquiring 100% Argan. We always bring back some pure rose oil, too, as it's one of the most soothing oils for the face.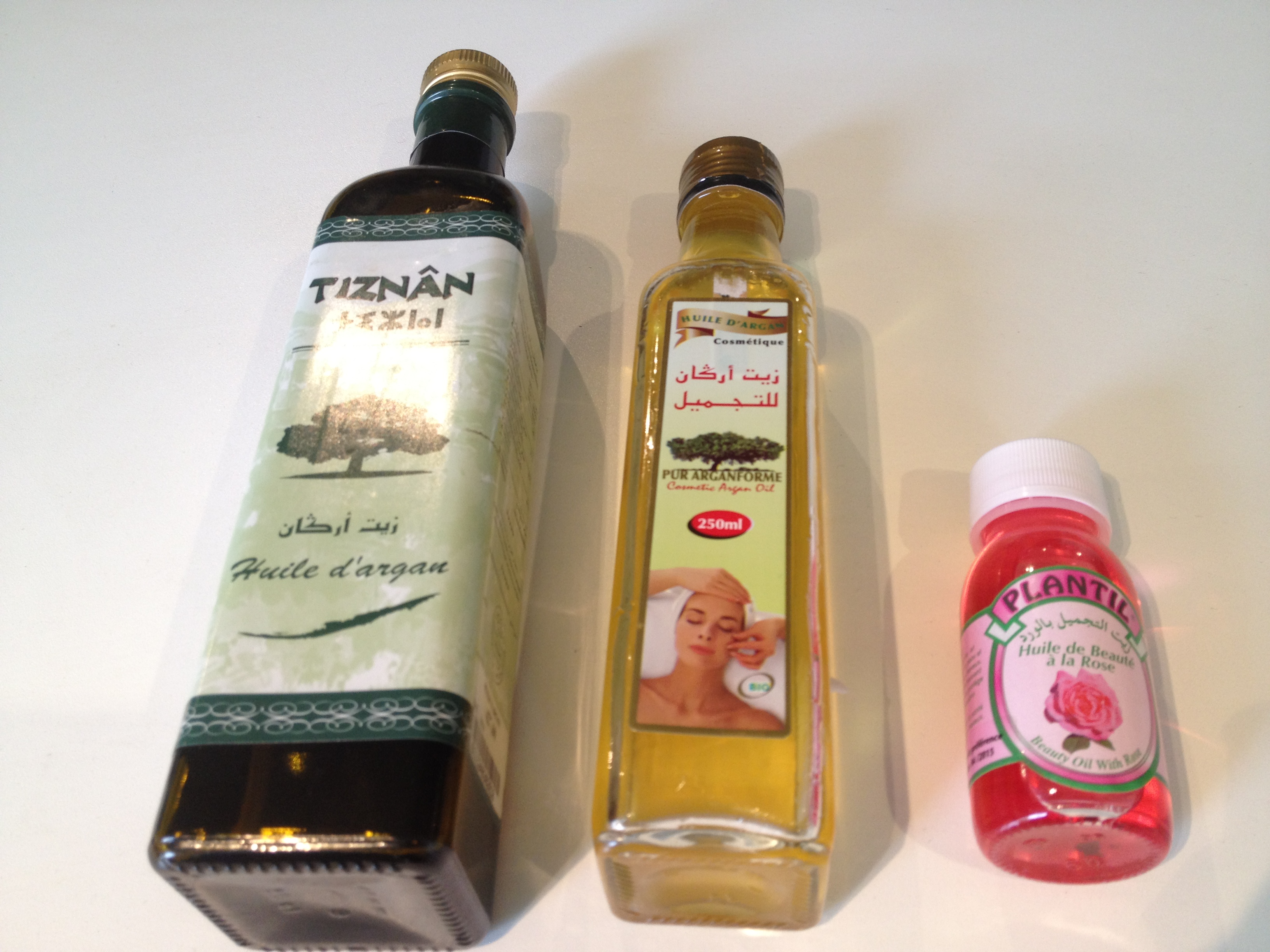 Centre Artisinal is at 7 Derb Baissi, Kasbah, Medina, +212 5 24 38 1853. Opens daily: 8.30am-8pm.
For further information please visit: http://www.complexeartisanal.com/
All images by CELLOPHANELAND*.