What would you do if you suddenly found yourself the owner of a watch that once belonged to Joachim von Ribbentrop, Hitlers friend, fixer and Nazi Germany's Foreign Minister?
I asked the same question of my friend, writer Laurence Marks (The New Statesman, Birds of a Feather) at a dinner party last weekend and discovered an ingenious way to assuage guilt over ownership of an item of dubious provenance. Laurence described his dilemma upon discovering that he was the unwitting owner of a piece of very valuable Nazi memorabilia. An innocently bought watch, from a store on Melrose Avenue in 1985 whilst he was employed as a house writer at Paramount Studios, had turned out to be a relic from the notorious Von Ribbentrop. The first Nazi war criminal to be hanged at the Nuremberg War Trials, the then German ambassador to Great Britain and the man who signed the Von Ribbentrop-Molotov Pact, which green-lighted Germany to start the Second World War. The beautiful Longines Art Deco watch was purchased for $200. It wasn't until 2002 when the watch was gaining time that Laurence decided to take it to a watch repairer who discovered the engraving of initials JVR, a swastika and the date, 1930. Five months of further research confirmed that the watch was in fact genuine.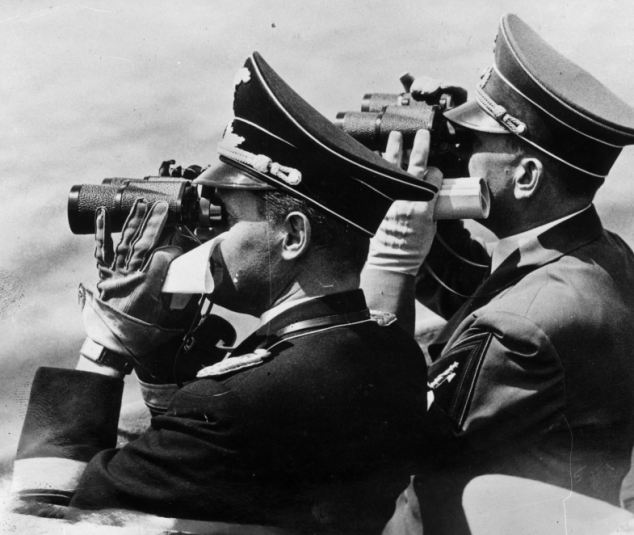 Despite excitement over the value (some £50,000) Laurence's friends and family were quite naturally mortified and alarmed at the potential attraction of the watch to collectors of Nazi memorabilia as well as the problem of explaining away their ownership of such an item. How could one dispose of it? Should one sell it at all? Should it be destroyed? The ingenious solution was to write a play, Von Ribbentrop's Watch, based on the story whilst the watch would be consigned securely to a bank vault, never to be sold. Opening at the Oxford Playhouse (9-18 September) it is then touring, via Richmond Theatre, before reaching the West End. If the story is half as interesting or amusing as the snippets that I have heard so far it will be one to – let us say – watch!
For further information, please visit http://www.oxfordplayhouse.com/