Vogue 100: A Century of Style which has just opened at the National Portrait Gallery in London, is a major new exhibition celebrating 100 years of fashion, beauty and portrait photography by British Vogue. The magazine was founded in 1916 when the First World War made transatlantic shipments of American Vogue impossible. Since then it has commissioned a staggering range of photography from the world's leading twentieth-century photographers, and here – brought together for the very first time – more than 280 prints from the Condé Nast archive, and international collections are on display, helping to tell the story of one of the most influential fashion collections in the world.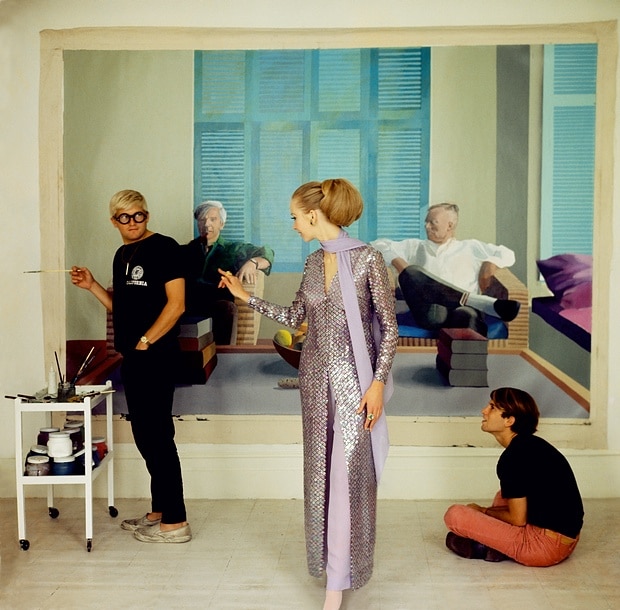 The exhibition is divided into decades, and every photographer whose work one associates with Vogue is here, including Cecil Beaton, Lee Miller, Irving Penn, Snowden, David Bailey, Patrick Demarchelier, Herb Ritts, Mario Testino, and Tim Walker.
Beautiful vintage prints from the early twentieth century (including a rare version of Horst's famous 'corset' photograph from 1939) sit alongside ground-breaking photographs from renowned fashion shoots (Peter Lindbergh's famous 1990 cover shot that defined the supermodel era, and Corinne Day's controversial Kate Moss underwear shoot, taken in 1993 at the height of 'grunge'), unpublished work, and original magazines are all included in celebration of the first retrospective of British Vogue.
Seeing these prints all together under one roof brings home the magnitude of the magazine's steadfast position at the forefront of new fashion, its dedication to the best in design, and its creative influence on the arts and culture. Many of the faces that have shaped the cultural landscape of the last 100 years are represented as subjects, including Francis Bacon, Henri Matisse, Lucien Freud, Marlene Dietrich, Fred Astaire, Princess Diana, along with fashion designers who defined the look of the century, including Christian Dior, Yves Saint Laurent and Alexander McQueen.
Alexander Shulman, Editor in Chief of British Vogue, sums it up: 'Vogue 100: A Century of Style is a landmark exhibition in the history of magazine photography. I am incredibly proud of this collection of exceptional photography and of the whole concept of the exhibition, which shows the breadth and depth of the work commissioned by the magazine as well as Vogue's involvement in the creation of that work. The National Portrait Gallery is a wonderful place for this show, which mixes portraiture and contemporaneous artistic style in the same way as much of the gallery's own collection. Anybody interested in photography, fashion, fame and magazines will find this an unmissable experience.'
Vogue 100: A Century of Style is at the National Portrait Gallery, London, from 11 February – 22 May 2016, sponsored by Leon Max.
Recommended reading: In Vogue: An Illustrated History of the World's Most Famous Fashion Magazine purchase here
For further information, please visit: www.npg.org.uk