Last week we attended the opening of America By Car at Timothy Taylor Gallery. The exhibition covers the recent work of American photographer, Lee Friedlander. This will be his first solo exhibition in London since 1976.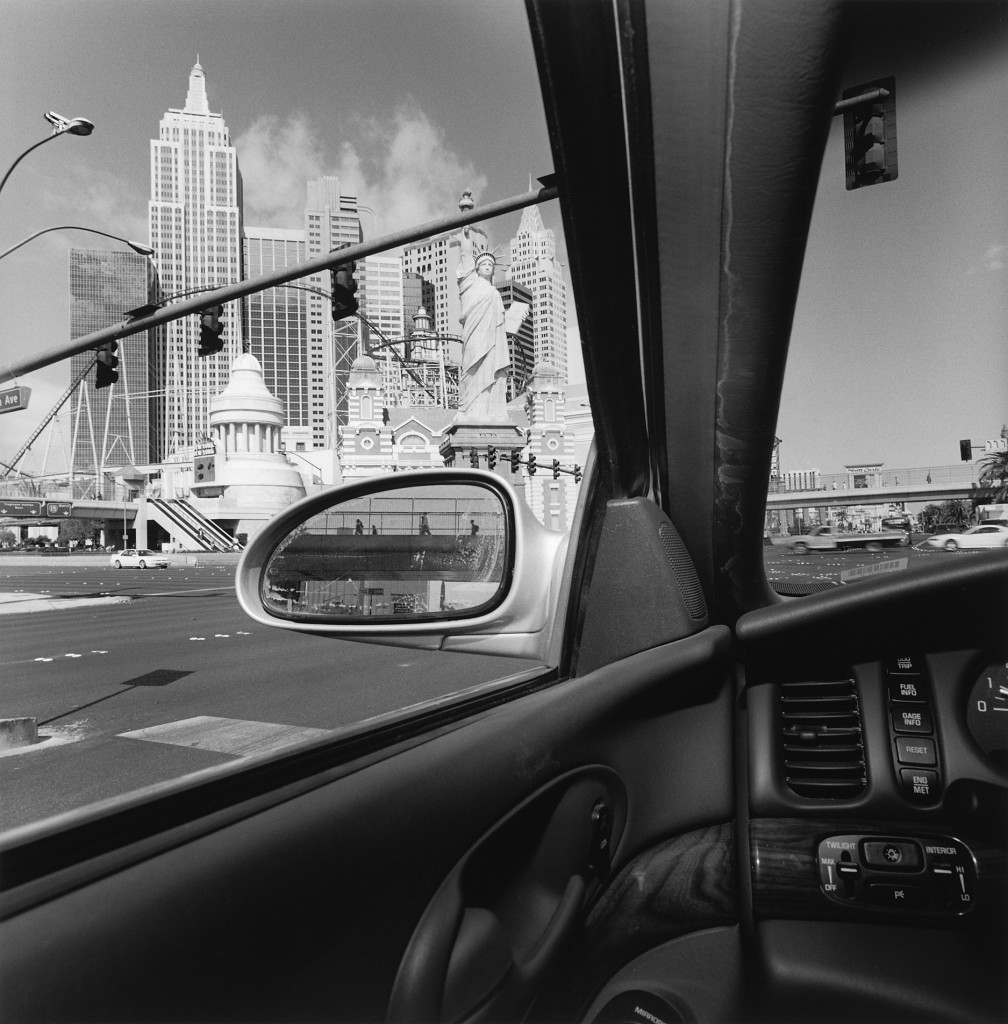 The striking imagery charts numerous journeys made by the photographer during the last decade across most of the fifty US states. All of the photographs were taken from the inside of rental cars. Friedlander makes clever use of side and rearview mirrors, windscreens and side windows to capture the quintessential icons of US culture.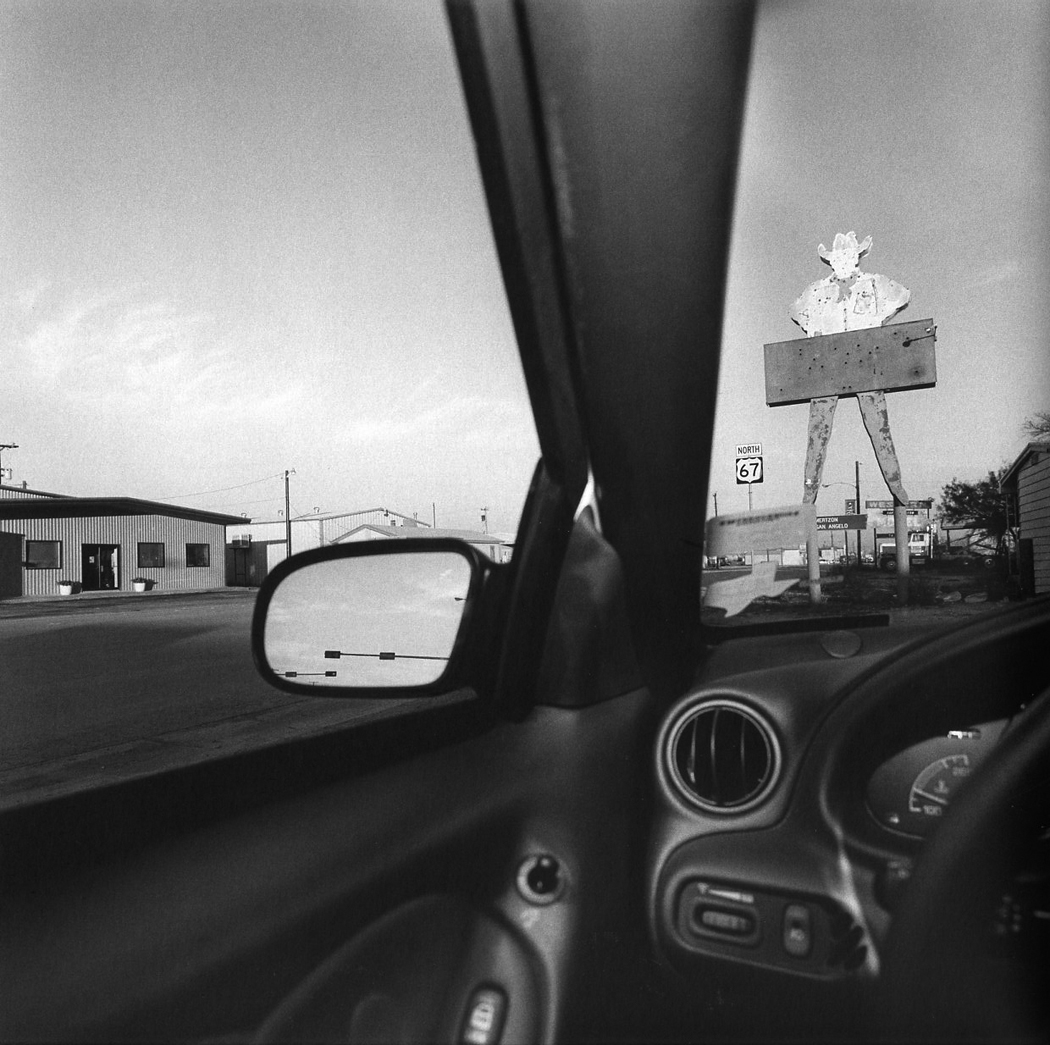 Fixtures from car interiors such as steering wheels, dashboards and leather and wood panel trims become objects of beauty in their own right.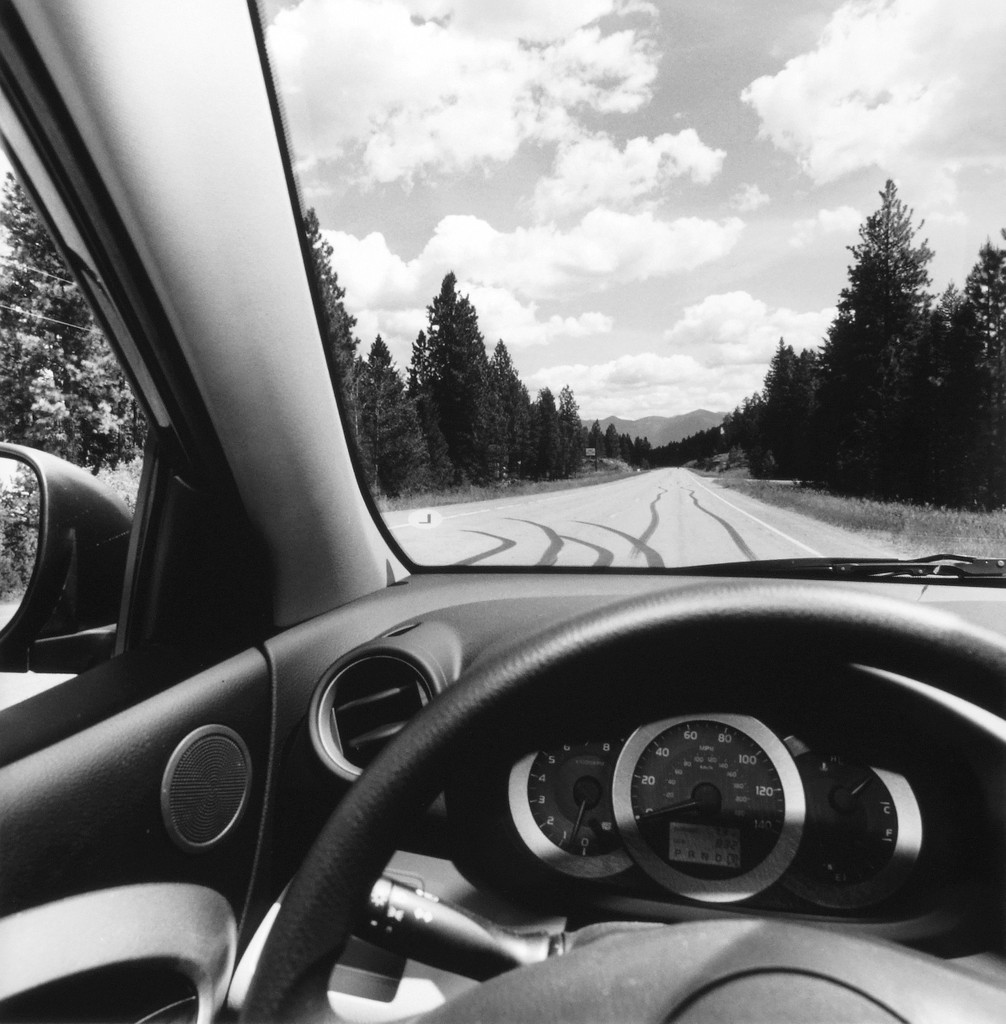 The open road is a continuing theme.
This is our favourite photograph, so much in fact, that we might just buy it: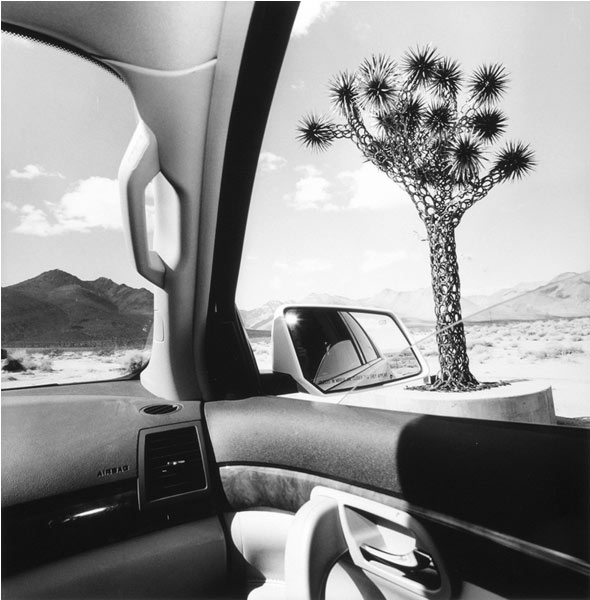 Lee Friedlander was born in Aberdeen, Washington in 1934 and was introduced to photography at the age of fourteen. After shooting album cover portraits of Jazz musicians in New York and New Orleans, he began freelance commercial work in the late 1950s.
America By Car was shown in its entirety at The Witney Museum of American Art last year.
Lee Friedlander: America by Car runs to 1 October 2011.
To purchase Lee Friedlander: America by Car, visit our bookstore.
For further information please visit: www.timothytaylorgallery.com
All images are copyright, Lee Friedlander; Courtesy, Fraenkel Gallery, San Francisco.