I should first of all quickly explain that this is neither in the industrial Yorkshire town of Barnsley nor is it what most people would recognise as your average village pub. This Barnsley is a delightful Cotswold stone hamlet in Gloucestershire and this particular 'local' is best thought of as a small hotel and restaurant that happens to occupy a building that was once a village boozer.
I have the good fortune to live in the Cotswolds, within easy striking distance of this particular Village Pub, and I can honestly say that it is by far my favourite destination for an evenings dining, a casual lunch or even a quick cappuccino by the fire.
Under the same ownership as the exclusive Barnsley House Hotel over the road, it offers the similar high quality service and catering as its larger neighbour albeit in a rather more cosy and traditional environment. Some may prefer the formality of the main hotel but for me the Village Pub captures the best of both worlds – local rustic charm and country elegance.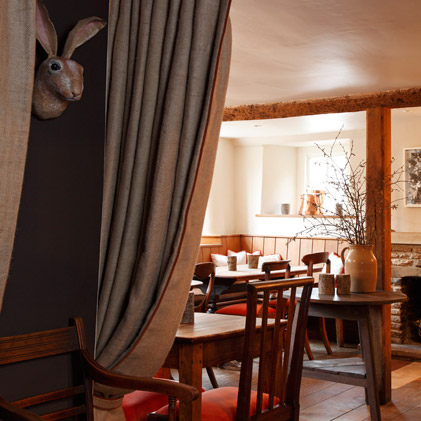 The aesthetic is a delightful combination of the stripped down historic pub with its stone floors, low beamed ceilings and crackling log fire alongside design savvy decor. There are heavy fabrics, deep sofas and leather chairs. The Farrow and Ball palette is soft, lighting is discrete, and the atmosphere is calm and relaxed.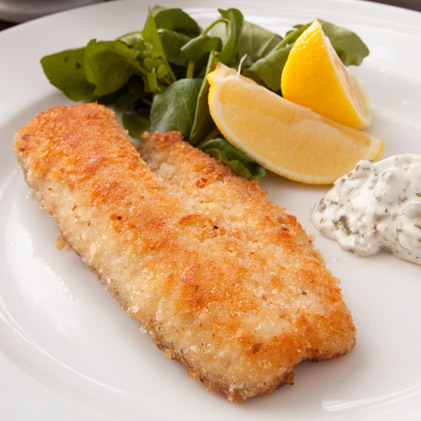 An excellent menu typically includes plenty of locally-sourced produce including organic vegetables from the Barnsley House gardens. A good option is the always excellent fresh fish followed by a board of nicely ripe English cheeses or delicious home made ice creams and sorbets.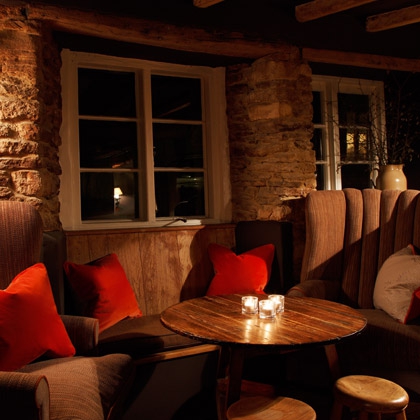 Not only this this the perfect destination for dinner, but I'd also recommend booking one of the six contemporary and stylish bedrooms – the 'smart' or 'even smarter' pub rooms. The prices too are very reasonable especially with the added bonus of also having the fine facilities and delightful gardens of the rather more expensive Barnsley House at your disposal.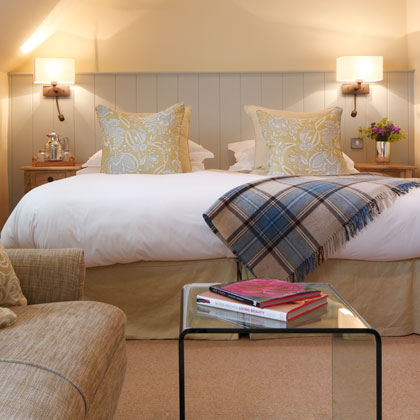 If you stay on a Sunday, you can enjoy a two course meal at the main house followed by a film at the hotel's private cinema with tubs of complimentary popcorn for just £32 a head.
Atmospheric Cotswold dining does not come any better than this.
For further information please visit The Village Pub