Pictures of The Swan at Southrop have been flashed around the world since Kate Moss (wearing that fabulous vintage blue dress and turquoise suede boots) was snapped outside its door with her then fiancé, Jamie Hince, on the eve of their recent Cotswold wedding.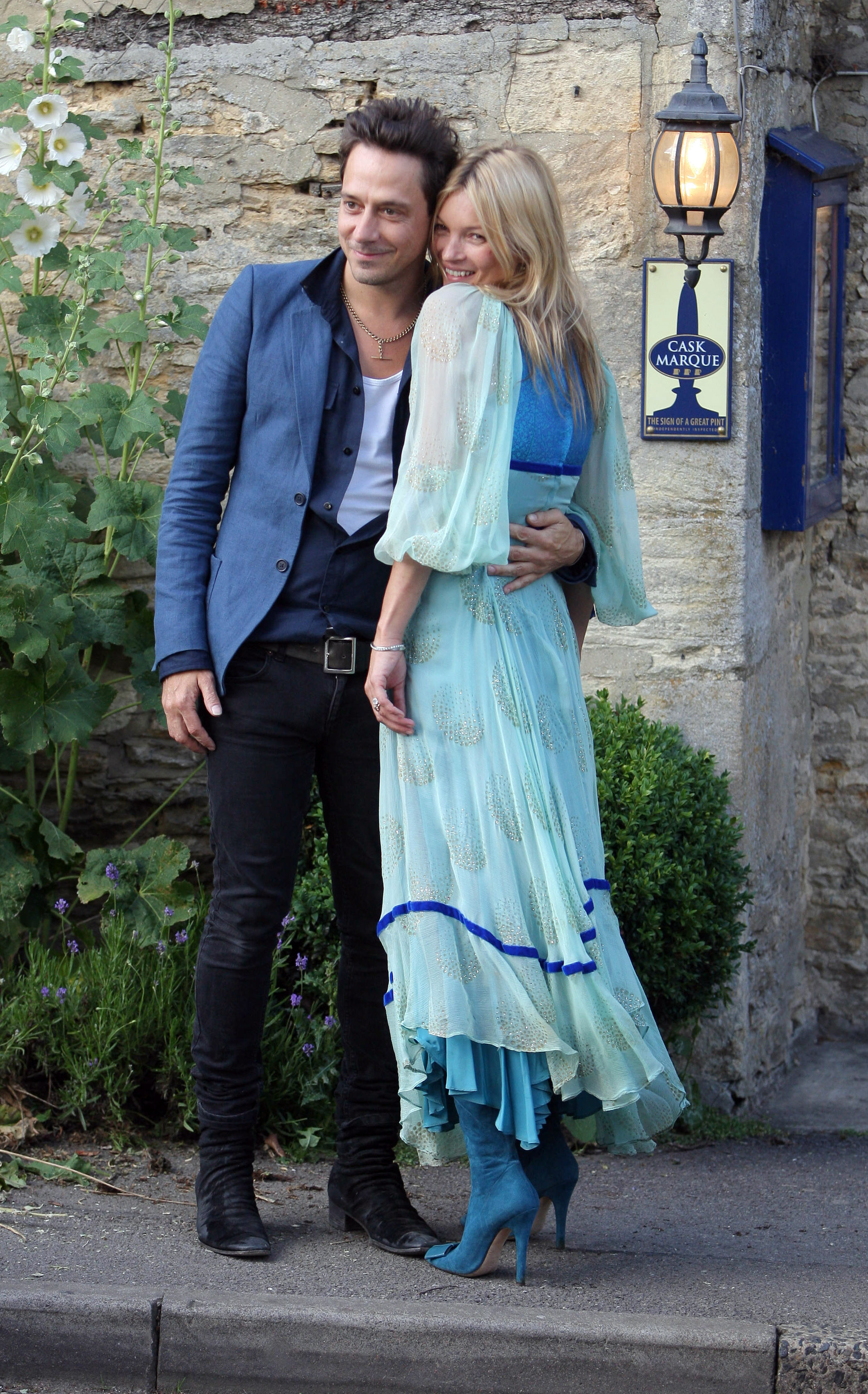 Not that this charming early 17th century inn, situated on the village green in Southrop, needs any additional PR. With its open fireplaces, natural stone floors, rich rugs, original art, award-winning beers and wines and a fantastic menu, it hardly requires any help from Mrs Hince and co.
Lana and Sebastian Snow (former owners of West London restaurant "Snows on the Green") bring their expertise to create their highly acclaimed "turf to table" food. In fact The Swan was the Good Food Guide's 2010 UK Restaurant of the Year. Locally inspired cuisine is the order of the day and the pub has now gained a reputation as a serious food destination.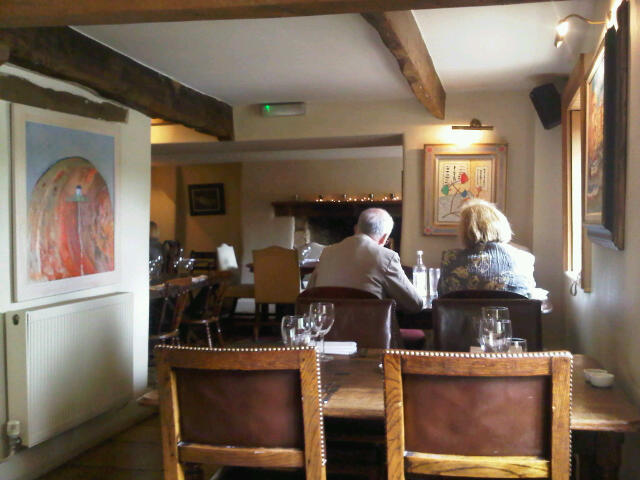 Yesterday, we opted for our favourite dish of fish, chips and mushy peas – simply divine! (Note the cool branded china!).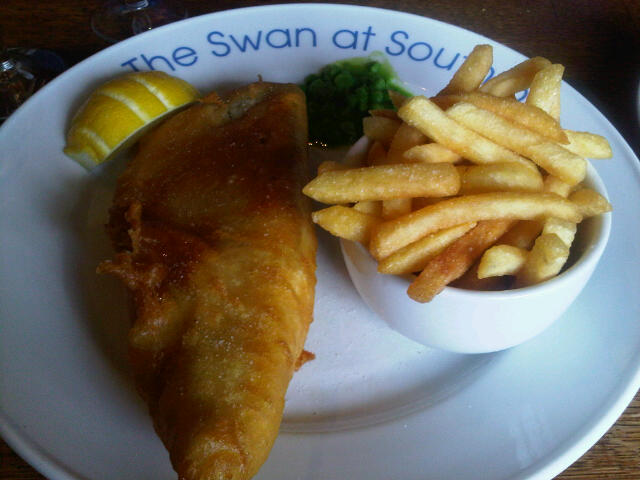 As the emphasis is on all things local, the eclectic menu contains dishes such as poached ox tongue, eels, snails and wild venison.
After dining on such magnificent fare, you'll probably want to burn off some calories. In which case make sure that you pay a visit to The Swan's wonderful private dining room – a former skittle alley no less – and join the locals who still regularly compete in competitive skittle matches!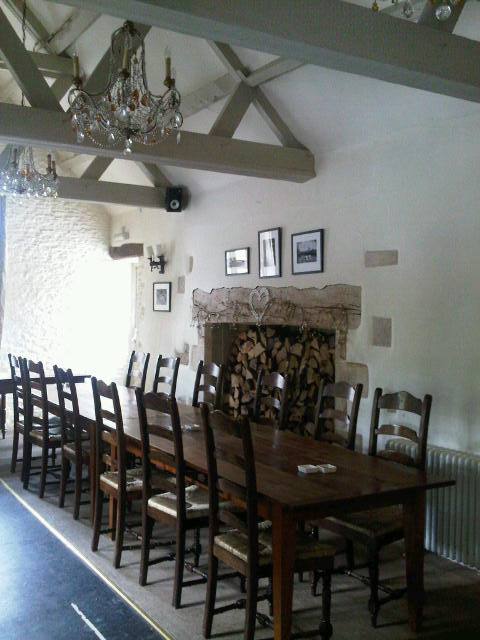 For further information please visit: http://www.theswanatsouthrop.co.uk/