The latest incarnation of the 'Hox' has recently opened in the beautifully renovated, former BT building right on High Holborn and very handy for the tube. This is an upcoming location, the so-called Mid-Town and with new local developments and Crossrail invigorating the area it is perfectly placed and pitched for both tourist and business-led travellers.
Carefully following the winning formula developed at its Shoreditch sister hotel the designer interior has a cool urban theme:exposed concrete, bolted steel and and rough wood – that combines seamlessly with comfy sofas, soft fabrics and slick lighting. Back issues of Vogue and National Geographic, occasional vintage pieces and Old penguin books all hit the right design notes.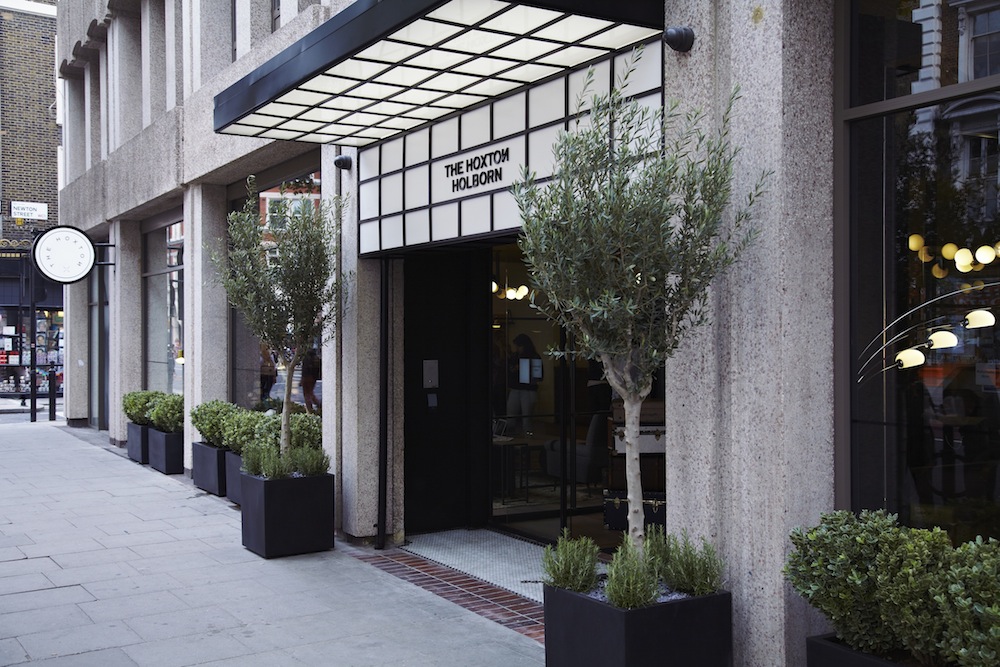 The rooms, as one would expect, are modestly sized – clues lie in the names: Shoebox, Snug, Cosy and Roomy, each however is nicely designed to maximise comfort and space. The beds feature puffy duck-down duvets, high thread count linen and ultra-comfy mattresses whilst en-suites are tiled in stylish black and white with walk-in showers and exclusive Pen and Ink toiletries.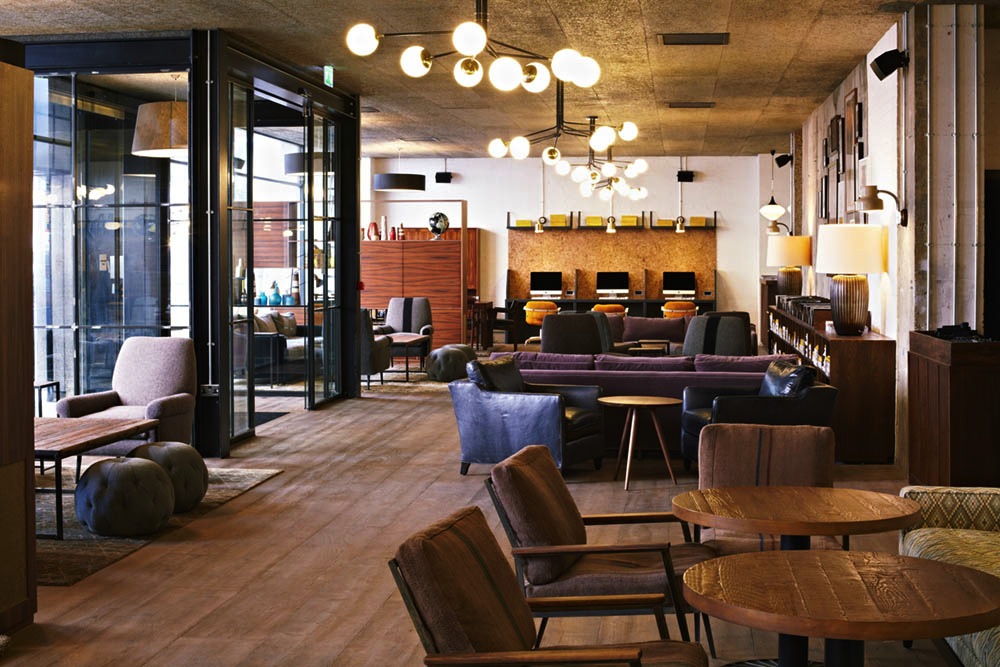 With fold-out desks, rotating TV's and clever mirrors everything is at hand, is good quality and unless you particularly wish to spend lots of time in the room then limited space we think should not really be an issue.
Included in the extremely reasonable room rate are complimentary breakfast bags, filled overnight with a granola yoghurt, banana and OJ.  If you want a more extensive offering visit Hubbard & Bell downstairs.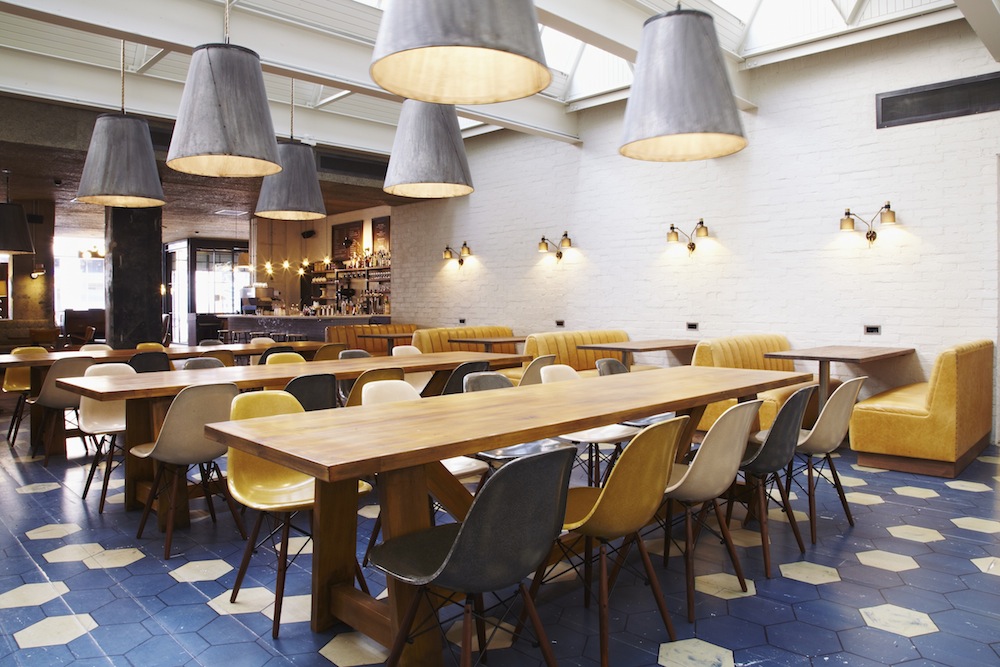 The public – and events – spaces are again run by Soho House and their savvy styling has already paid dividends here with the food and beverage outlets already buzzing with a trendy local crowd. Indeed, if our Friday visit was an indication, the bar area will likely be hopping on any given evening around the weekend – call this a plus or a minus depending upon your personal outlook!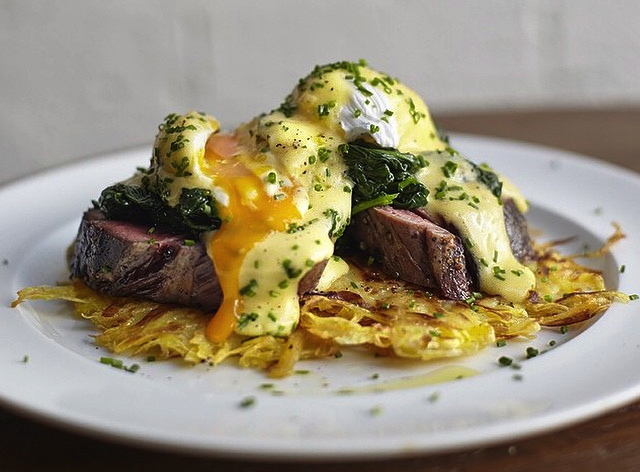 Food wise the ground floor features the 'Brooklyn-style' grill Hubbard & Bell in the conservatory space – think patty-melt burgers and shoestring fries, and although there are fish options, vegetarians are ignored (save three basic salads) which is sad in such a seemingly forward-looking location.
Also on the ground floor the Holborn Grind serving creamy cappuccinos and espresso, the Cheeky salon is adjacent for manicures and a selection of beauty products whilst down in the basement meat rules again in the laid-back Chicken Shop.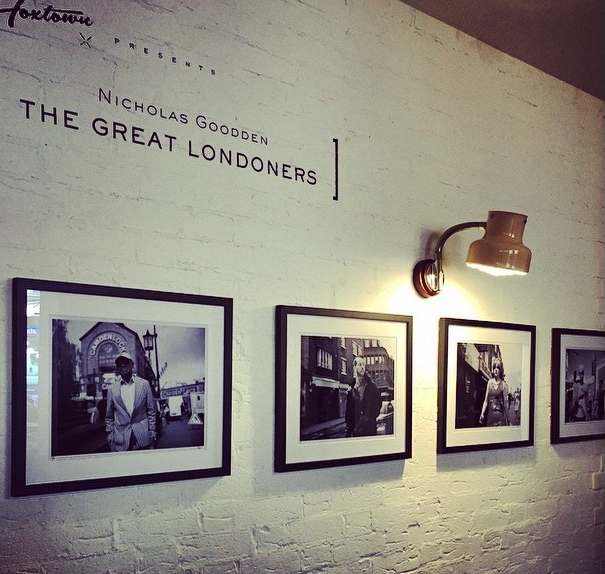 Hox Holborn adheres to an admirable 'no rip-off' policy with free wifi throughout, generous extras like one hour of free phone calls to US mobiles and landlines in the UK, USA, Australia and most of Europe, complimentary mineral water and milk plus a supermarket-priced lobby shop for everything from sweets to champagne.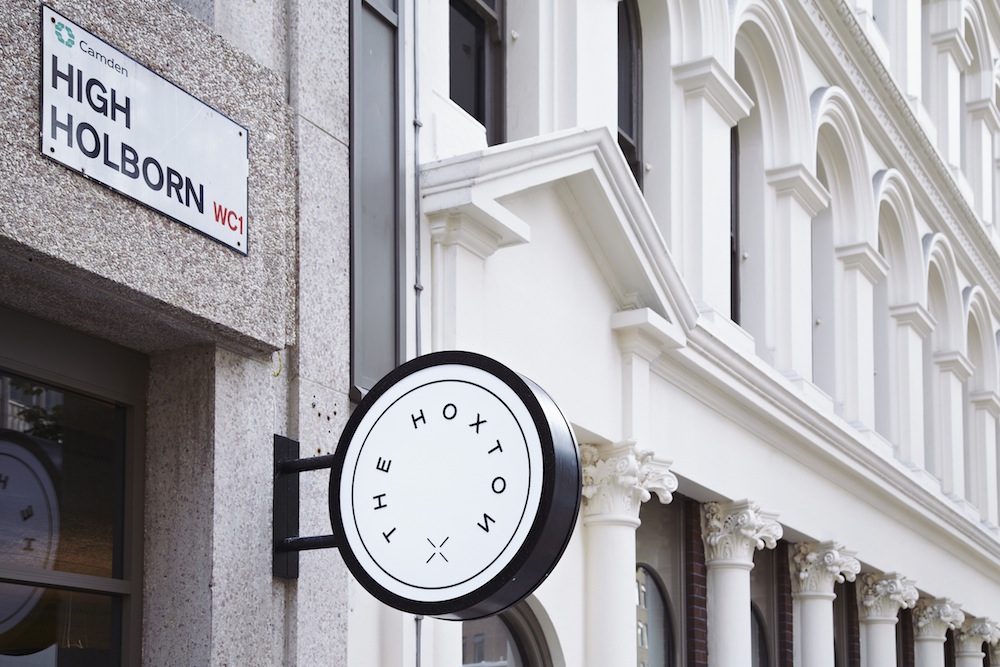 The Hox brand has undoubtedly already carved a sizeable niche in the 'chic yet affordable' hotel scene and with more hotels slated to open New York, Amsterdam and Paris over the next couple of years the future is looking very bright indeed. Ideal for a great value London overnighter.