"I knew that I always wanted to act, but it seemed like such an irresponsible thing to do"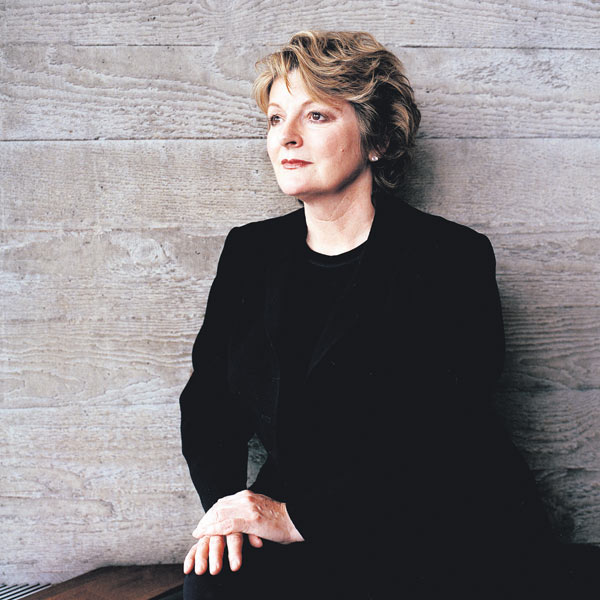 Brenda, you came to acting slightly later than average, what did you do before?
Yes, I didn't go to drama school until I was 27. Before that time, I did office work mainly. The last job I had was at an advertising agency. I was a Personal Assistant to the Managing Director and I really enjoyed that, but I didn't feel fulfilled. And I knew that I always wanted to act, but it seemed like such an irresponsible thing to do, and I still think I'm probably right! So I kept putting it off for fear of rejection. But then I thought if you don't have a go now you're going to spend your whole life regretting it. Come on this is your last chance; you're knocking on 30! So I applied to drama school, and they didn't turn me away, and I haven't looked back.
Where are you from originally?
I was born in the seaside town of Ramsgate in Kent.
What's it like seeing yourself play more bitchy characters than say the more sympathetic roles you're perhaps better known for?
It's quite nice. Before the film Little Voice came along I usually played put upon women so I thought let's put a stop to that! I wasn't looking for it really, as I enjoyed all those characters I played before, but the role (Mari) landed in my lap and I thought she was dangerous and I thought it was a risky thing to do as she is so awful. But because you know sometimes peope get confused with the character and the performance, and I was kind of aware of that when I started. One reviewer said "Oh Brenda Blethyn usually has such finesse but she certainly hasn't got it in this performance." And I thought but it's the character; she doesn't even know what the word means! Originally I had thought should I smooth her off a bit and make her a bit more palatable? But then I thought no, lets just go with it! To meet her and to go home with her, I found that challenging.
Why do you think Little Voice was so successful, not just here but in the US, too, resulting in your Oscar and Golden Globe nomination?
Michael Caine and Jane Horrocks! I think because it was different and had a lot going for it. It's funny, it's prophetic, the music, the singing, transformation; it's almost like a fairy story that's inhabited by real people. Jane Horrocks was incredible in the fllm. The first time we saw her do the cabaret scene, Michael and I were sat at a table and the camera was on Jane and she did Big Spender. After the first take and we looked at each other and we both had tears in our eyes, we were so proud of her. So it was a good job the camera wasn't on us, as it was totally the wrong reaction!
You shared a great on-screen chemistry with Michael Caine. What was he like to work with?
Fabulous! I forgot it was Michael most of the time, he WAS Ray Say! And then he'd say to me but you ARE Mari! Then we would take a break and he'd say but you're really a little bit shy out of character aren't you?!
You've received two Oscar nominations and won a Golden Globe for best actress (Secrets & Lies). Did you find your time in Hollywood a bit surreal?
It gives you a buzz, it's nice. When I won the Golden Globe I really couldn't believe it, you could have knocked me down with a feather! Whatever we do, for it to be acknowledged publicly is kinda nice. I'm a bit starstruck and what was so funny is that all of these people I secretly admired like Anthony Quinn and Shirley MacLaine, were coming up to me and saying "we really enjoyed your movie, Miss Blethyn". It was like Wow!
I know you're a huge fan of the theatre, do you get to see much?
No, unfortunately I never seem to have the time, but I'd love to! I don't even seem to have time to go to the cinema. When I'm working, I go to so many film festivals and the one thing you don't ever see at a festival is a film! But because I received an Academy Award nomination, coming up to awards season, they send me lots to watch, which is really nice; having the chance to see films I would otherwise miss.