That Reminds Me is a charmingly constructed conversational memoir by writer and author, Norman Zierold. Reading the book, we genuinely felt like we were sitting down having tea with Norman, as he gaily recounted adventures and stories from the golden age of Hollywood. His style is refreshing; he draws his audience in, asking for opinions and occasional advice from the reader, as he shares events from his adventure-packed life. There's no chronological order as per a typical memoir, more of a flit from subject matter to subject matter, but done in a satisfying way, like any good conversation.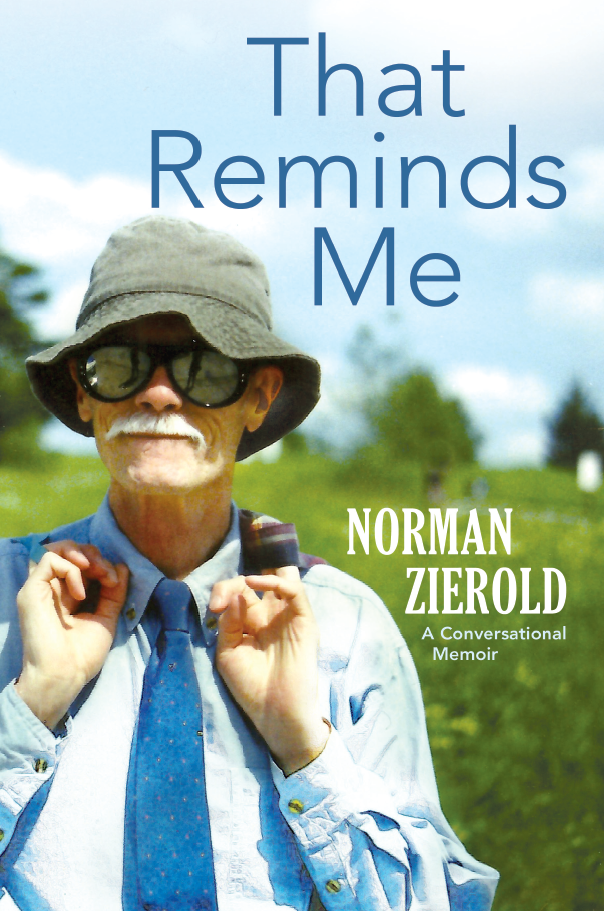 Having worked for several entertainment magazines in New York in the 1950s/60s, before moving to LA to write several titles on the entertainment industry including: Garbo, The Child Stars, The Moguls, and Sex Goddesses of the Silent Screen, as well as two true-crime books: Little Charley Ross and Three Sisters in Black, Norman was given plenty of opportunity to indulge his passion for the world of film and theatre, not to mention its colourful inhabitants. Andy Warhol, Richard Burton, Rex Harrison, Mae West, Groucho Marks and Anthony Quinn are just some of the characters who feature. We particularly enjoyed his stories of working with Anthony Quinn on his autobiography in Libya, whilst the actor filmed Lion in the Desert, or the time he watched a breathless Marilyn Monroe sing Happy Birthday to President John. F Kennedy in 1962.
In 1972, Norman began practicing Transcendental Meditation before training to become a teacher of TM. He now lives in Fairfield, Iowa, where he works in the communications office at Maharishi University of Management.
To purchase a copy of this delightful memoir, please visit: http://www.amazon.com/That-Reminds-Me-Norman-Zierold/dp/0979210445