Who's a pretty polly then? Well, perhaps the new Tate Switch House wing that was opened to the press this week with great fanfare and a series of speeches from the Mayor of London, the Culture Secretary and of course Nicholas Serota of the Tate.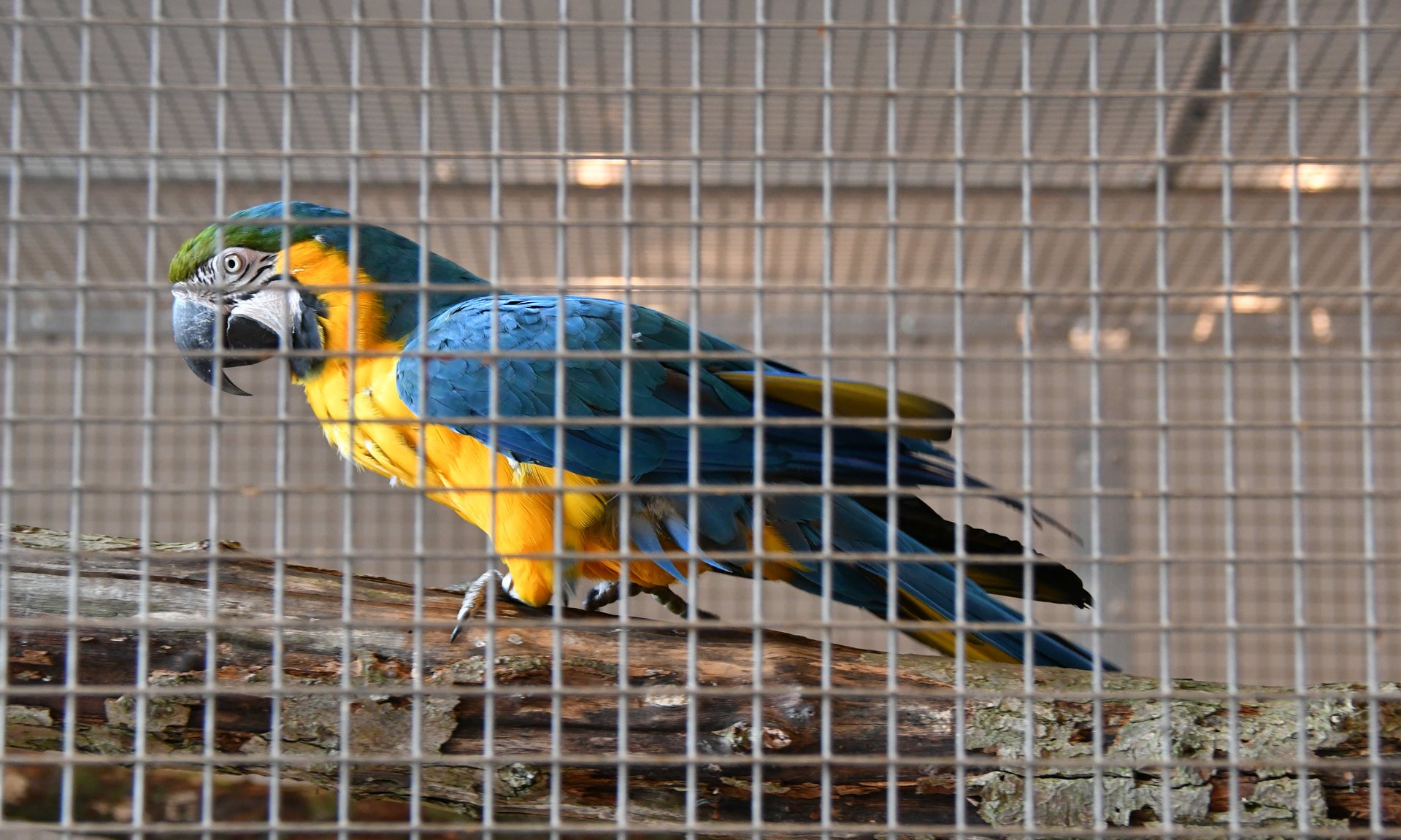 Unfortunately the caged parrots (actually macaws to be precise) were unlikely to be quite so impressed. We were astonished to discover that two of these beautiful birds were housed in a tiny cage on a section of the upper floor galleries entitled Performer and Participant.
They were part of the groundbreaking Tropicalia by the Brazilian artist Helio Oiticica – a interactive installation at the Whitechapel Galleries originally dating back to 1969. It was wonderful to see part of this important installation back on show, but times have moved on and just as we no longer should see elephants in circuses, neither should we see caged animals in artworks. Whilst this was deemed acceptable 40 odd years ago, it most certainly is not in the present day.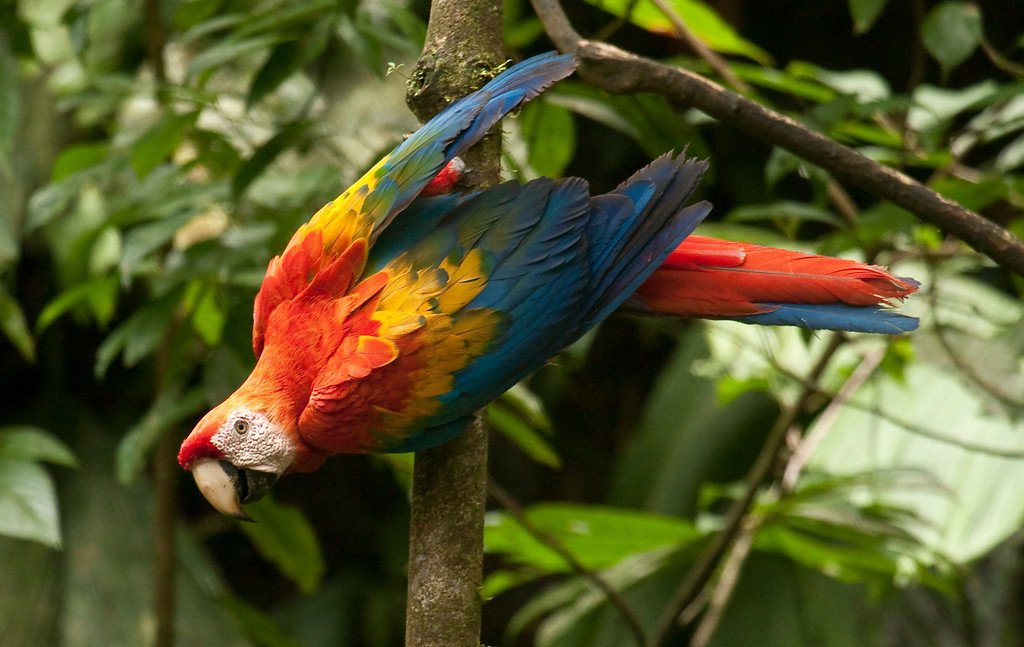 A salutary lesson was provided at the opening of the new Harry Potter play in the West End last week. Ridiculously, live owls were used, a decision that was reversed after the first night when both the the owls, who flew off around the auditorium. The public who complained vociferously, persuaded the management to very quickly reverse their decision and to stop using live birds after just one night.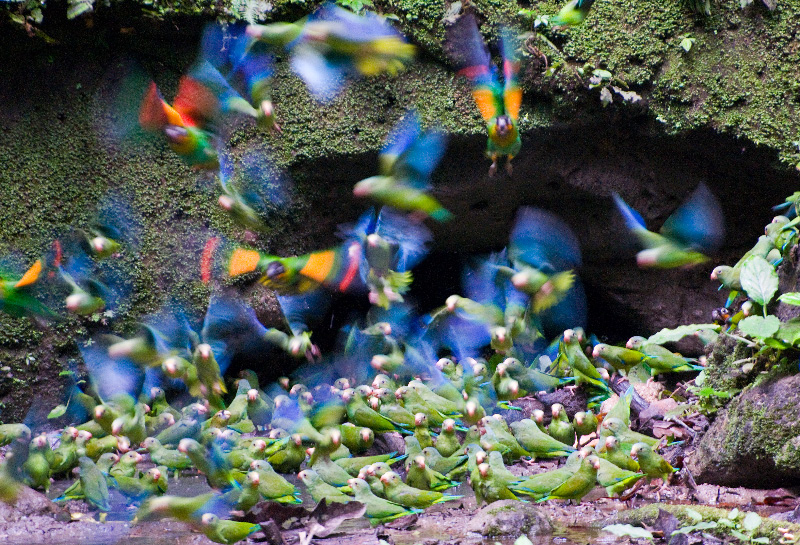 The Tate should take the same steps immediately, and without delay replace the birds with imitation examples. A brief note adjacent to the information boards should suffice in informing the public (who will probably not notice in any case that the artist originally provided for live ones). We would actually go further and suggest that installing imitation birds would actually be a very positive step and would be widely appreciated by visitors.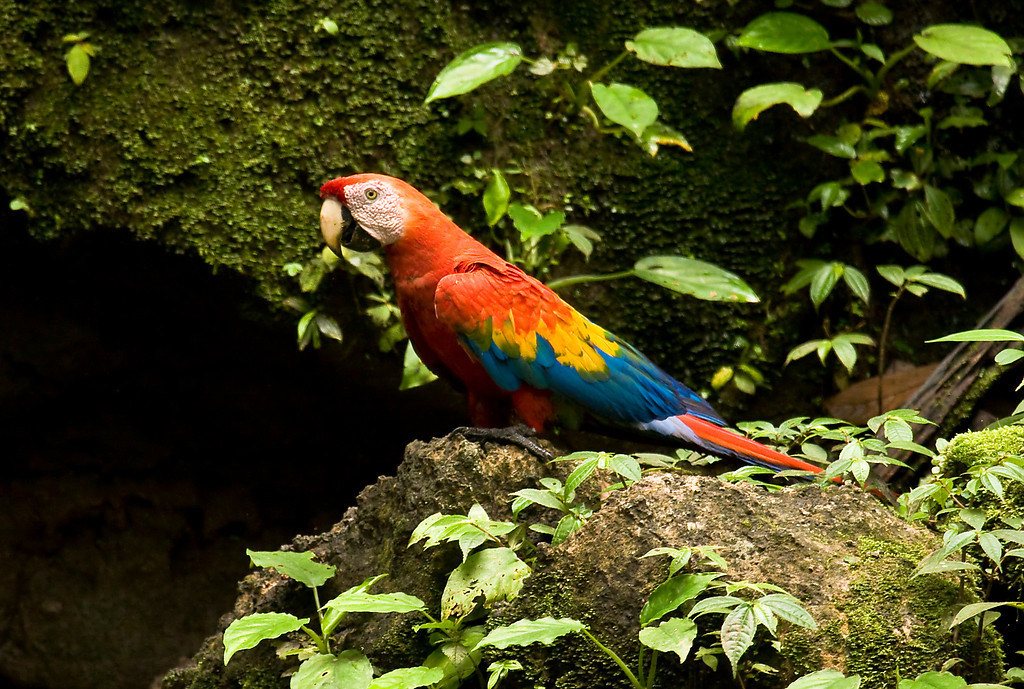 There is a lot more to say about the new wing, but until the Tate decide to cease using live creatures, it all will remain unsaid, certainly by us at CELLOPHANELAND*.
An image of the installation is shown above, along with one of the caged birds, but otherwise we thought some pictures of macaws enjoying their natural habitats in the Amazon rainforest would best illustrate this feature.
For a feature on seeing macaws in the wild please see our article on the Napo Wildlife Centre in Ecuadorian Amazon (link here).
We would love to hear your comments, or better still write directly to www.tate.org.uk
Update 20 June: The Tate has decided to bow to pressure from us and other and remove the macaws (many thanks to everyone for their support). Unfortunately they have only said 'temporarily' at the moment due to 'volume of visitors'. In our opinion this is not good enough. They need to make it clear the removal is permanent and that the use of wildlife will not be approved in the future. We will update on Twitter when we her more.