There are few better places in the world than Singapore for a full-on shopping experience: designer shops galore, discount fashions, bustling oriental bazaars and malls stuffed with the latest in technology. Even the airport is a great venue to pick out some great buys.
The quality and variety of the city's dining establishments is more than a match for this variety. A melting pot of eastern culture brings a variety of all the oriental cuisines whilst its position as a business hub attracts top end chefs from around the world. A flurry of new building and hotel renovation has created more new spaces for restauranteurs to exploit.
One of the latest additions to the scene is Table, located in the trendy and stylish Naumi Hotel (reviewed here). It is in a perfect location in the central historic district .
Table is the smaller and beautifully formed younger sibling to top gourmet Indian restaurant Rang Mahal (review here) – a famous Singapore stalwart and home to the best Indian cuisine in the region. Presented with the opportunity to test out their latest offering we thought it would be rude to refuse!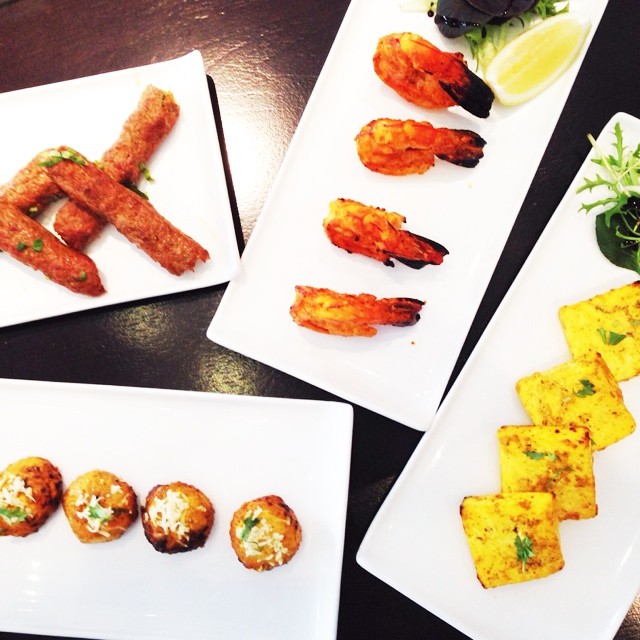 The concept is to offer the same quality as Rang Mahal but in a more relaxed bistro-style. Table's strength also lies in its well priced set menu, here a more modest three courses, plus papadums, sides and a masala tea to finish, although there are offerings like Table Club Sandwiches on the a la carte menu.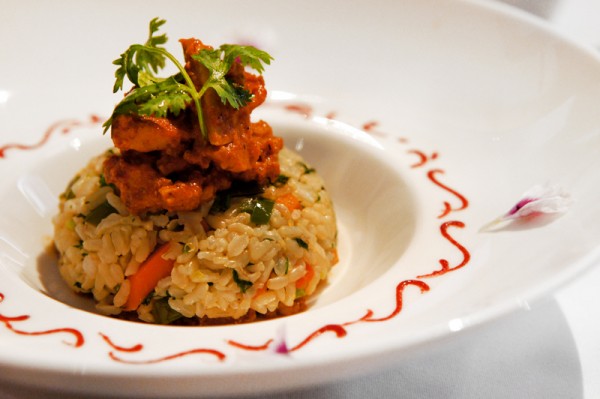 There are no chicken tikka masalas or prawn biryanis, or indeed fried or boiled rice, to be seen but instead there are delightful freshly cooked specials such as Chilli Cheese Kulzza – fluffy bread with mild cheddar, chill and fresh coriander, Bengali Fish Masala – fresh sea bass fillets tossed in mustard and spices or Tandoori Palak Paneer – cubes of Indian cottage cheese wrapped in tangy yoghurt masala.
For desert the house special is Table's Pop – a delicious fresh raspberry, coconut and chia seed popsicle, whilst you can wash it all down with a choice of fresh fruit and vegetable juices, the house mocktail – a Naumitini consisting of pineapple, lime and grapefruit juice with a dash of lychee, or even a bottle from the excellent wine list.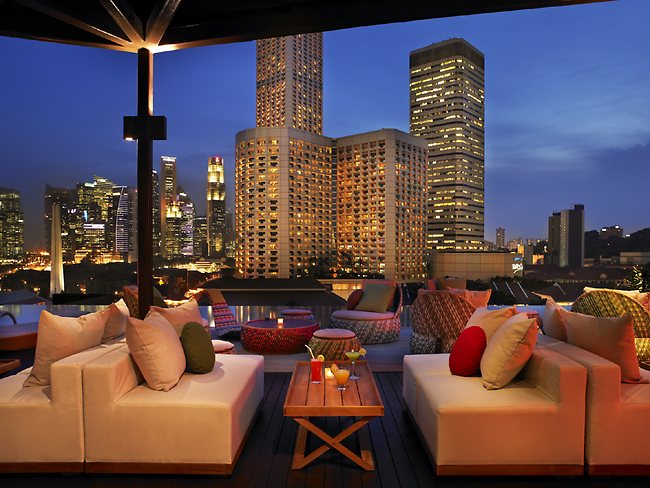 Last but certainly not least don't miss a cocktail at the rooftop Cloud Nine poolside bar with its incomparable views. This is for residents and guests only – but what better reason to book in at the Hotel Naumi at the same time?
Table by Rang Mahal is at the Naumi Hotel, Seah Street, Singapore. Tel 65 6403 6005
Open all day 11:00 to 11:30
Images by CELLOPHANELAND* and Naumi.
CELLOPHANELAND* was a guest of Table by Rang Mahal.