It is not often that we recommend a winter sports hotel that is over half an hours snowy walk from the nearest road. The Rifugio Fuciade however is something rather special and is well worth the extra effort to access. Located at an altitude of nearly two thousand metres amongst a small collection of uninhabited mountain huts, this is a location to die for.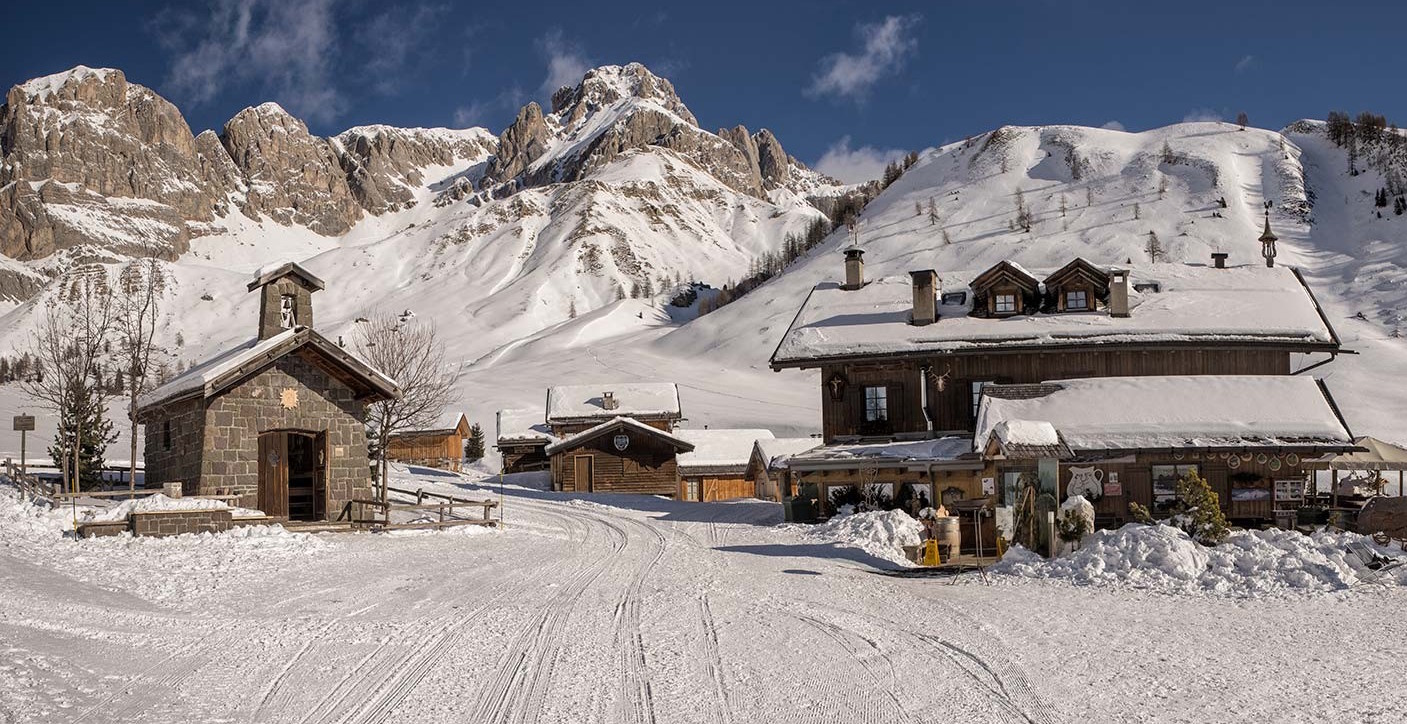 Set in a bowl of huge Dolomite limestone peaks an with open views across the Passo San Pelegrino, it is hard to image a more heavenly location. It is actually an area of such breathtaking scenic value that is is now actually recognised by Unesco as a World Heritage site (see link here).
We should quickly add at this point that to access the property you may walk if you wish, however a selection of tracked vehicles is on hand to collect you from the parking lot down the valley and whisk you on an exhilarating ride along a scenic valley. In the summers you may pre-register to access by car.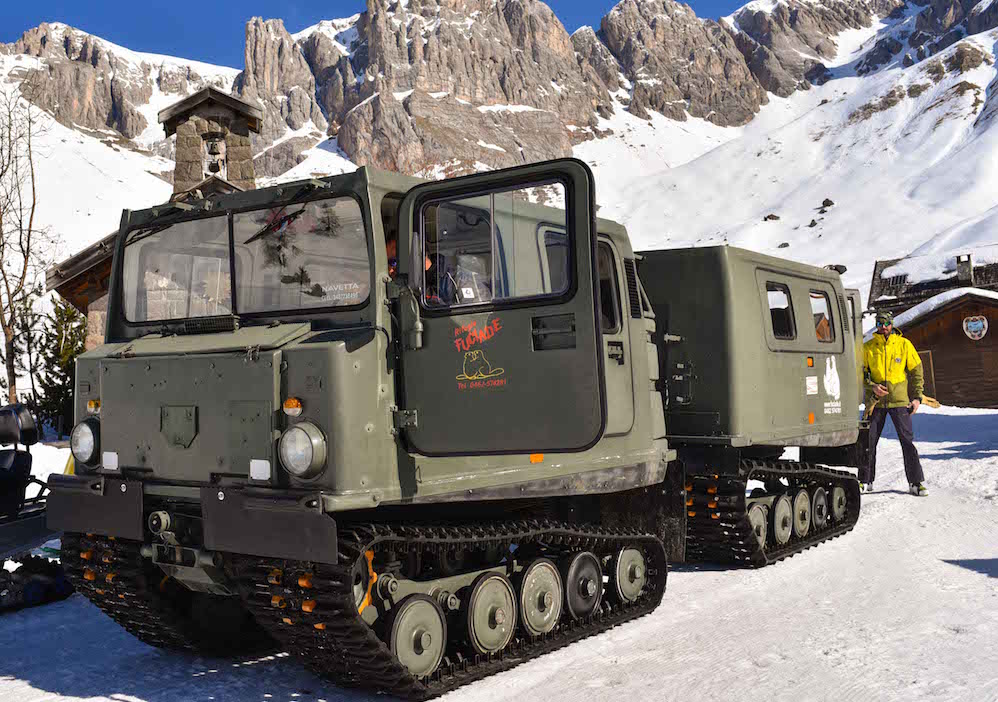 An increasing popular way to visit the stunning scenery of this region and to enjoy its many activities, is by staying in one of the many high mountain Refugio (Refuges). These are scattered through the region, and it is possible to link them via careful planning (and pre-booking). Skiing is of course the most popular of these activities in the winter, whilst in the summer the list expands to include walking, on and off road cycling, climbing and via ferrata routes.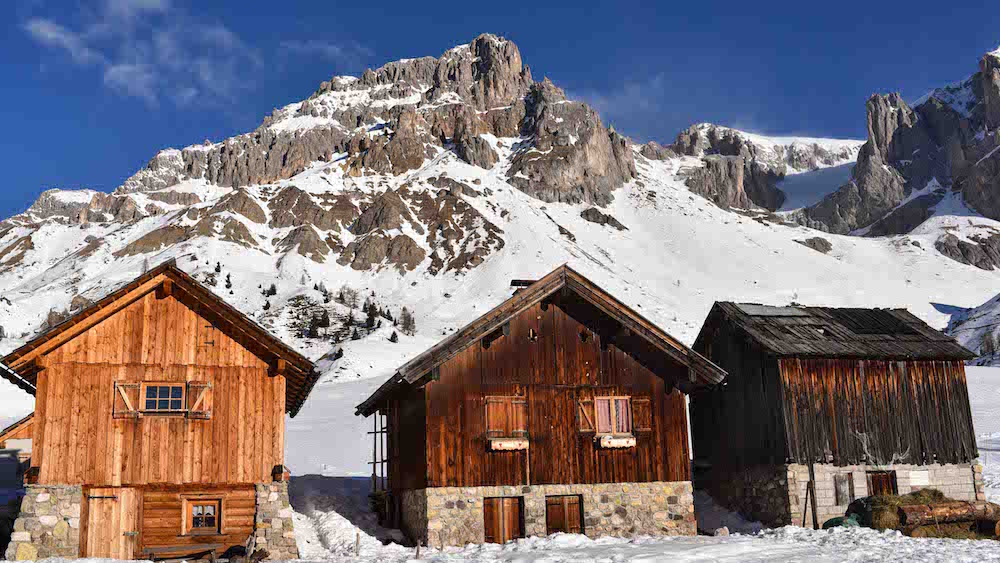 The Fuciade is one of the most renowned of the of these Rifugio and has been in the same family since the core of the building was first erected in the 1960's by three priests. Twenty years later Sergio Rossi, the nephew of one of them, took over and together with his wife Emanuela, immediately glimpsed the opportunity to create something special.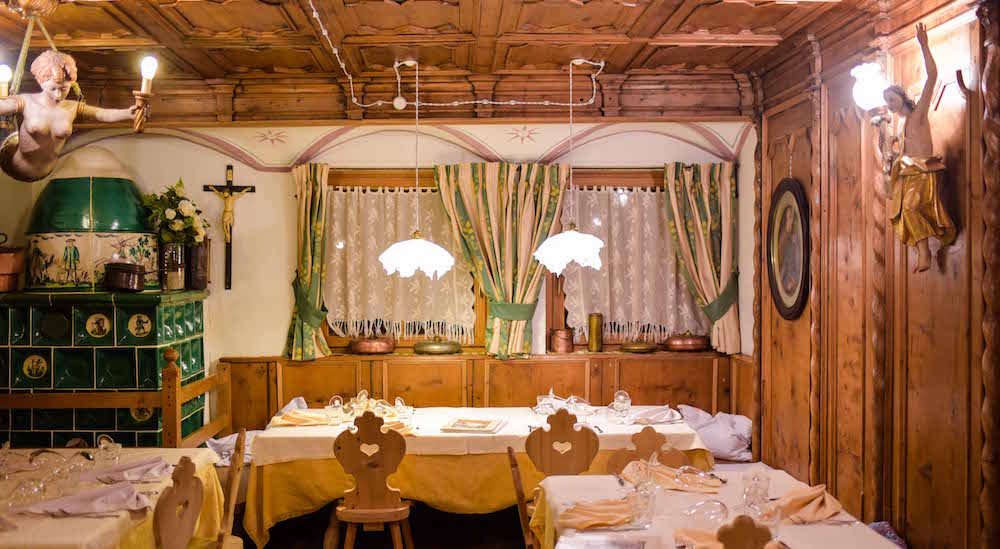 The spartan stone building, without services, was renovated, expanded and tastefully decorated and today, together with his sons Martin, Manolo and Nicole, the family carry on the tradition of hospitality that has always characterised this beautiful Dolomitico refuge.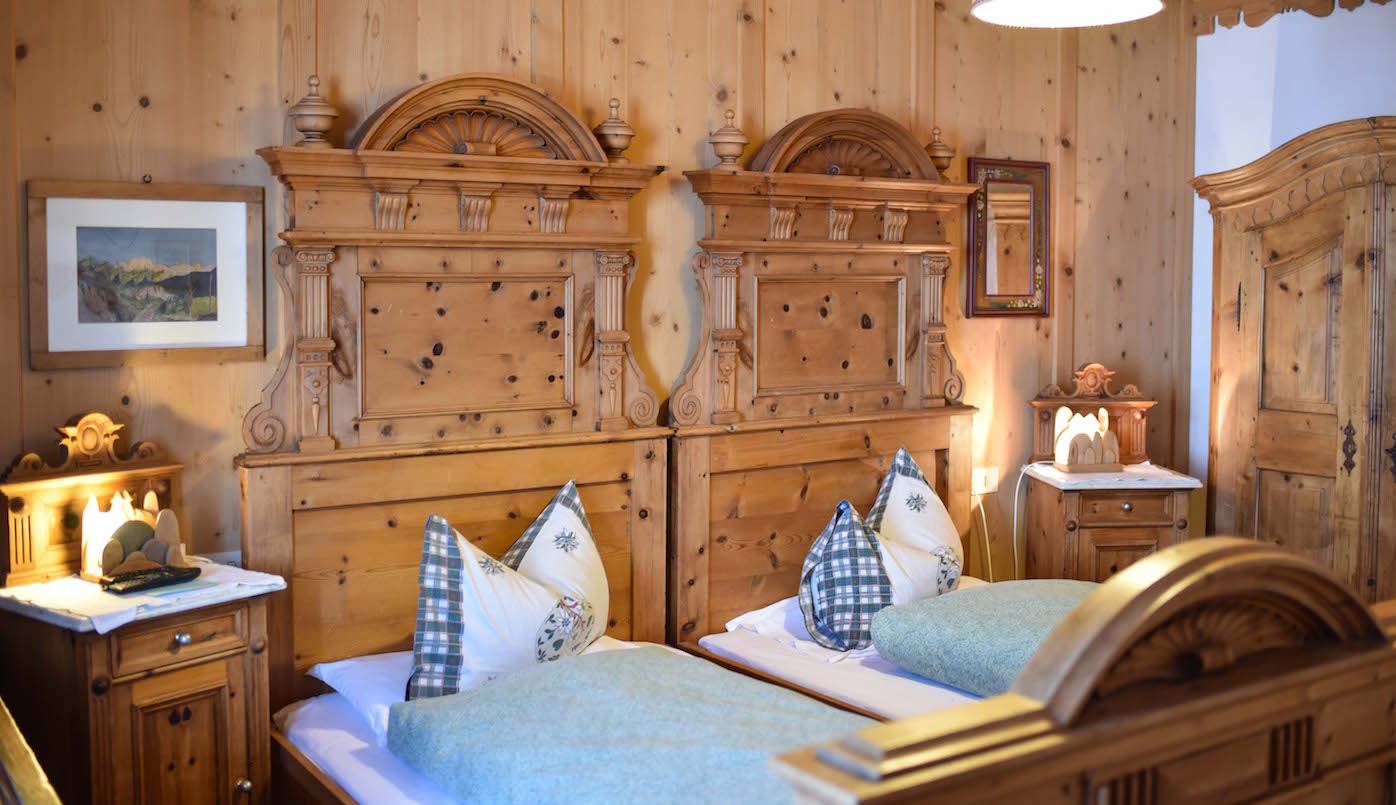 Whilst some refuges are extremely basic, this one is not. The small rooms have been beautifully, and recently – refurbished in the local Ladin style, although ensuite showers are simple. The public areas of the restaurant are very attractive, comfortable and ooze local atmosphere, particularly a wood-panneled historic stubl downstairs (pictured).
With just ten rooms however this is not a hotel were you should expect a particularly wide array of facilities and indeed there is no wifi or even mobile phone signal available. There is however a wonderful terrace looking over the valley, a cosy bar and 'shop' with home made jams and local produce.




Although it may be a great location for a digital detox, it is not however a spot where you should plan on watching the diet. The catering here is superb and even in this wildly remote location there is a steady stream of visitors, day and evening, willing to brave the discomforts of a bouncy fifteen minute snowcat ride to enjoy the gourmet food on offer.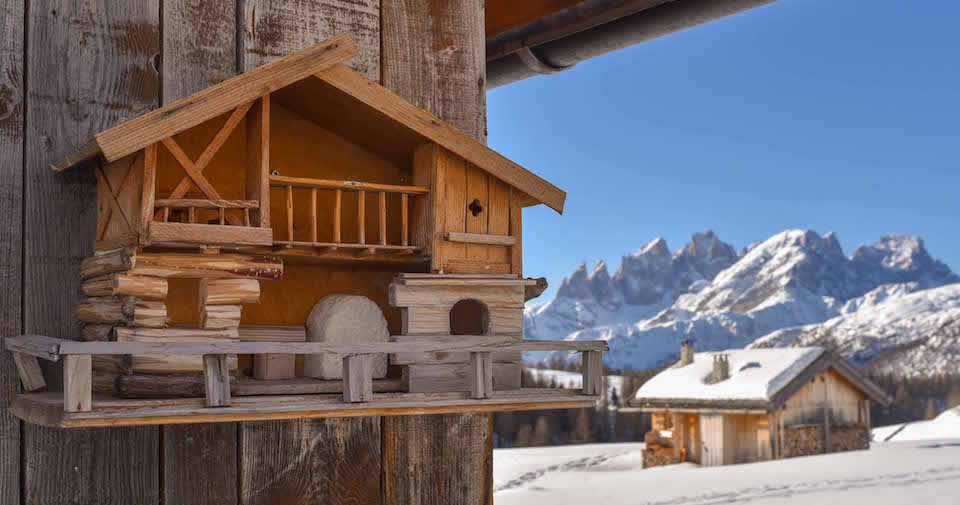 If all this sounds rather exclusive and expensive, it is actually wonderfully good value. We normally do not write about prices within our features but it would be remiss here not to tell you that a night here is – unbelievably – as little as €50 and for stays of several nights the cost is from just €80 with half board.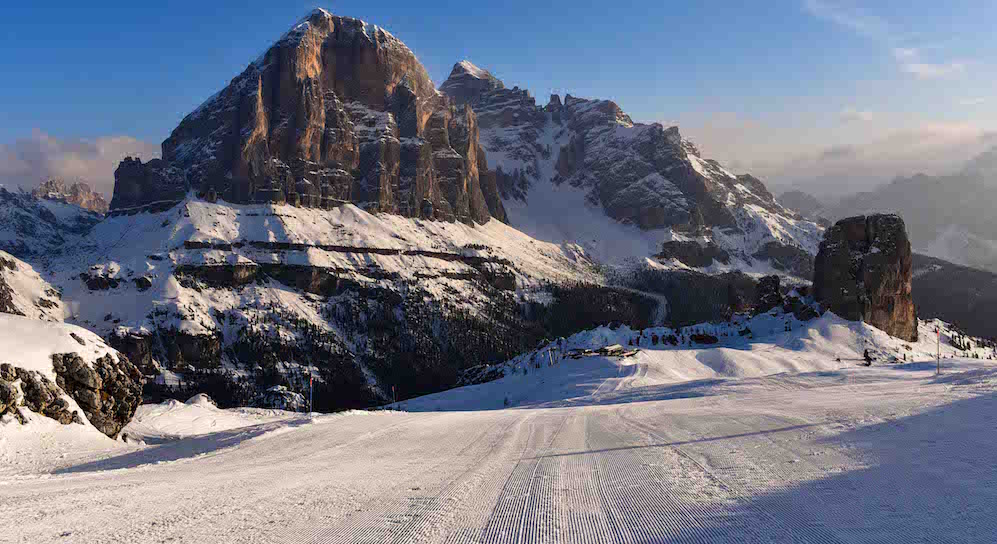 We would particularly recommend enjoying a stay here as part of an organised and bespoke 'Ski Safari' 'Gourmet Ski Safari' or other multi-centre stay.
For more information visit www.dolomitemountains.com

CELLOPHANELAND* were guests of Dolomite Mountains who arrange a wide variety of bespoke tours within Veneto and the Dolomites