It does not take long for any visitor to the city state of Singapore to realise that the residents are in semi-permanent crisis about their identity. International, multi-cultural and multi-lingual it is a modern business-oriented city where there is a large European as well as an Australian and American contingent who join its mixed-race 'Peranakan' inhabitants. Largely the creation of British colonialism the island has endured – or benefited – from waves of immigration from all over the far east and now there are widely criticised plans to increase the city's size by some 30% with the further immigration and dilution of 'identity' that this will imply.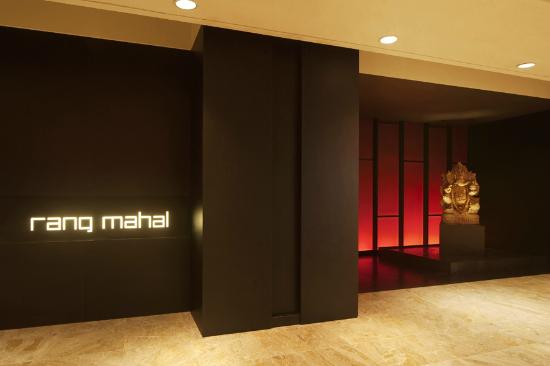 The identity crisis stretches to the dining where the closest one gets to a 'Singaporean' restaurant are a handful of 'Peranakan' dining choices. There are meanwhile many Indonesian and Malaysian establishments alongside any number of Chinese and many others like French and Italian. What a visitor perhaps doesn't expect is some of the finest Indian dining anywhere in the world.
One of these is Rang Mahal – a name that will feature on any list of the city's fine dining. A stalwart of the Singaporean fine dining scene since 1971 it has recently moved a few yards within its Pan Pacific location to a sleek new space. Far from any traditional Indian restaurant it boasts discrete hues of taupe, cream, gold and burgundy and expanses of red frosted glass alternate with silk textured wall and boasts an award-winning wine list and private dining.  You are put in no doubt that you are to expect a meal of some quality, and without doubt Rang Mahal delivers.
It offers an a la carte choice but the majority of diners very wisely opt for the set menu. This comprises somewhere between five and nine courses depending upon how you count the many delightful extras like amuse bouche, sorbets and petit fours. In any case you quickly lose count of where you are, as the courses, along with side dishes, breads and pickles keep arriving in a Tsunami of beautifully presented gourmet food.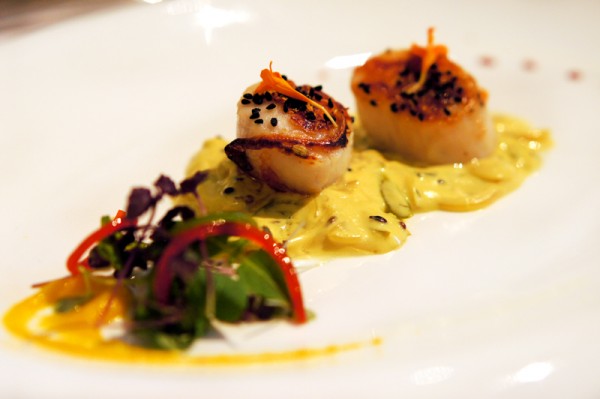 There is a combination of north, coastal, and south Indian cuisine often served with a Rang Mahal local twist. After an amuse bouche and some popadums with delicious home made pickles and chutney there is a delicious Tomato Saar – a spicy tomato soup with goji berries.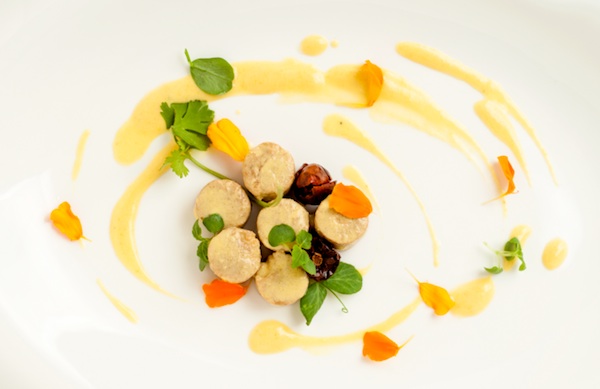 Despite the many courses there is no stinting on quantity or quality and you soon realise there is a requirement for careful pacing with portions that are on the generous side. Quickly arriving was the main course sized 'Appetizer' – a perfect tender steak of salmon, cooked in the clay oven, spiked with 'bishop's weed' and served with a sweet yellow Mauli sauce.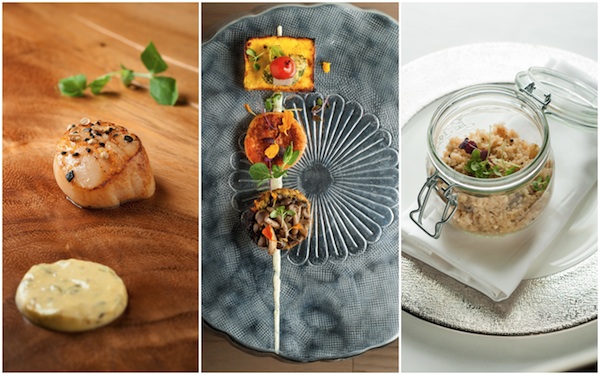 Our entrees of Samarkand prawn each comprised two vast creatures that barely fitted the plate. They would have been delicious just grilled in spice but were even better stuffed with crab meat, ginger and garlic.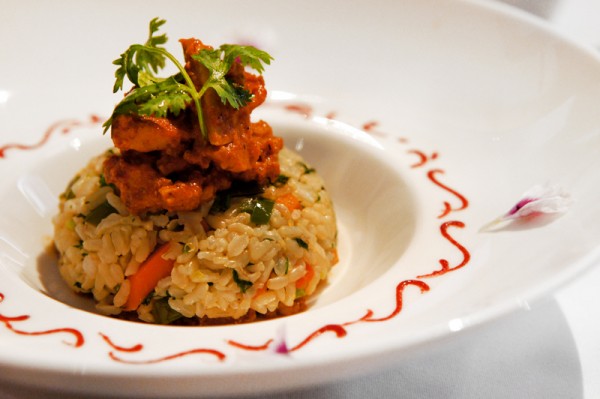 We were impressed with the extensive choice of vegetarian options – there are main course dishes like Amchuri Bhindi, baby okra sauteed with fresh ginger and green chills, and Jodhpuri Paneer Makhni, homemade cottage cheese in tomato gravy and flavoured with dried fenugreek on the a la carte menu. We tested the popular Quinoa Upma made with a spicy addition of curry leaves and served with tandoor vegetables and spinach sauce. Also alongside were sides of Dal Tadkewali, Blueberry Raita, Crispy Okra, Missi Roti, Roquefort Kulccha and Truffle oil Naan.
Thankfully, Rang Mahal reins in the sickly sweetness of typical Indian desserts where Indian offerings like the Kesari Jalebi (sweetened crispy gram flour rings) and Espresso Kulfi (frozen dairy dessert) are a perfect end to any meal. Except this is not quite the end as we then enjoy some beautiful petit fours and a refreshing Kahwa green tea.
A perfect combination of authentic Indian cuisine with exciting contemporary influences; this was a very special meal indeed.
Rang Mahal, Level 3, Pan Pacific Singapore. Tel +65 6333 1788
Table by Rang Mahal is a sister restaurant at the Naumi Hotel. Tel +65 6403 6005.
For further information please visit: www.rangmahal.com.sg
Images by CELLOPHANELAND* and Rang Mahal.
CELLOPHANELAND* was a guest of Rang Mahal.