Prestat's new and very yummy praline truffles are both a chocoholic's and an aesthetic's idea of heaven. Nestled in royal purple coloured tissue paper, discovering the red and chocolate-brown (but of course) box covered in golden swirls is my comparable version of finding a golden ticket in a Wonka bar. Prestat's design and packaging is second to none. In fact, we always keep and make use of the beautiful boxes, designed by artist Kitty Arden, as we just can't bear to throw them away.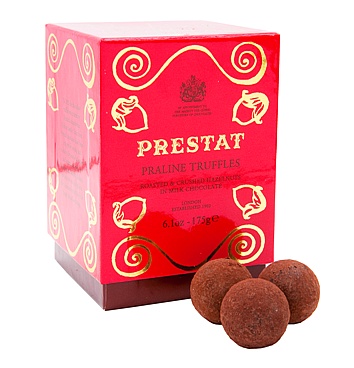 The handcrafted milk chocolate shells are filled with praline made from the finest hazelnuts and then dusted in pure dark cocoa. There's 175g in one box which equals more than enough truffles to share with a few friends over coffee.
The chocolate truffle was created in Chambery, France in 1895 by Prestat's founder, the Dufour family. In 1902, Antoine Dufour came to London, where chocolate cafes and shops known as Refreshment Rooms began to flourish. It's no wonder that Prestat became an instant success and today, as chocolatiers to the Queen, their chocolates are served at every major state banquet.
Just perfect to celebrate Chocolate Week in style!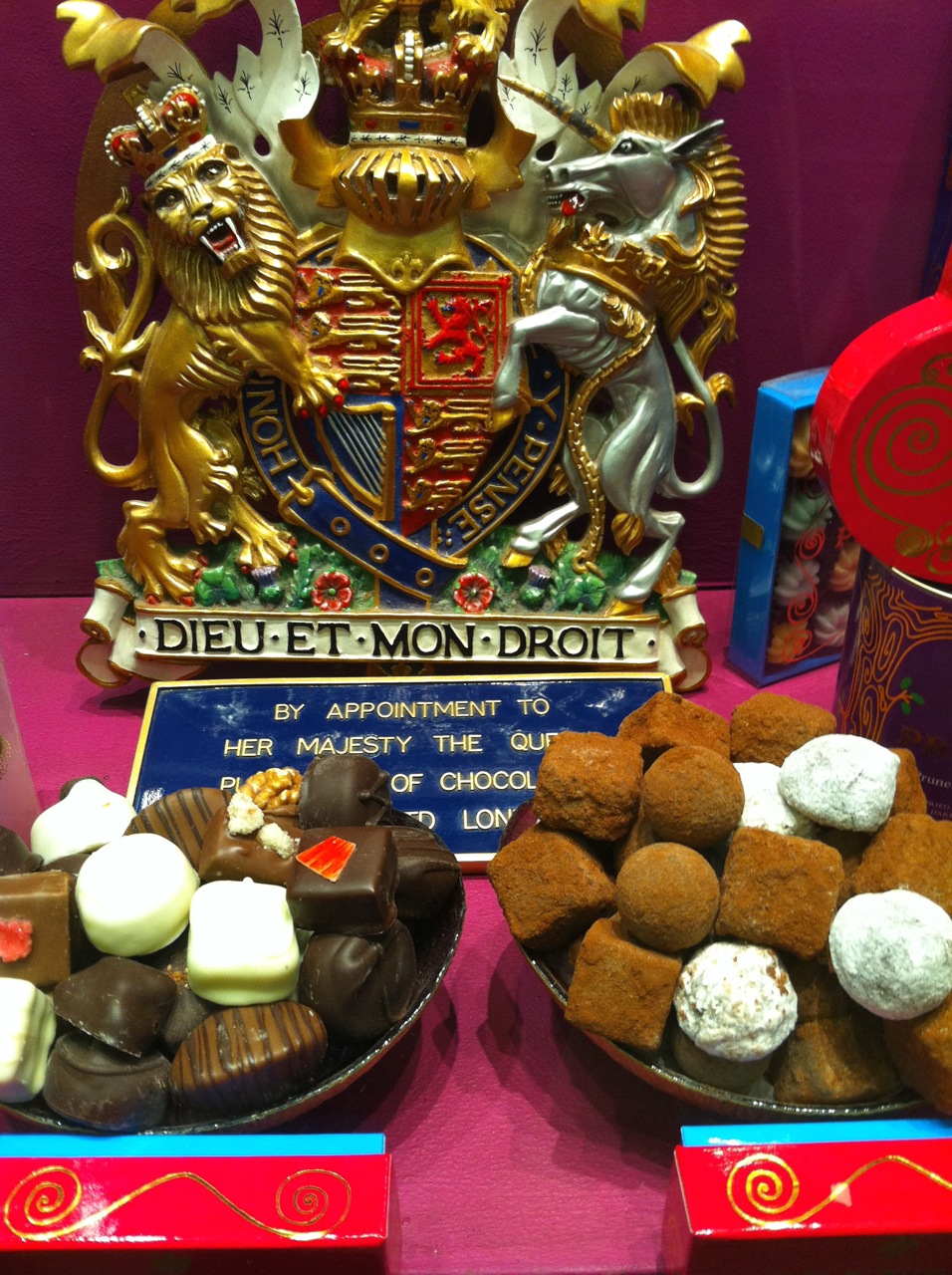 Prestat Praline Truffles 175g (£10.00).
For further information please visit: http://www.prestat.co.uk/ or for stockists, tel: 0207 494 3372
Chocolate Week runs from 10th-16th October 2011. For further information, please visit: www.chocolateweek.co.uk