We crafted the above heading from a borrowed quote in The Times. In 1973, this is how the paper described  the beautiful, unique resort – built in the style of an Italian village – in Gwynedd, North Wales. Of course for lovers of cult television shows from the 1960s (including yours truly), Portmeirion is also recognisable from its starring role, alongside Patrick McGoohan, in The Prisoner, which ran from 1967 to 1968. This was before my time, but as a child,  I do recall my mother speaking the line: "I am not a number, I'm a free man", so I was curious to investigate. If you've never watched an episode of The Prisoner, then here's a teaser:[youtube=http://www.youtube.com/watch?v=14eUKogPF7s]
The show, which revolved around a British former secret agent who is held prisoner in a seaside village, combined elements of science fiction, politics and psychological drama and paved the way for later films such as The Truman Show. Lead actor, Patrick McGoohan (who allegedly turned down the role of James Bond), was also one of the creators of the show, chose the location of Portmeirion to double as The Village, and what a genius choice of location it was.
Portmeirion was built by its founder, Clough Williams-Ellis; a wealthy welsh architect, who spent his adulthood seeking to bring 'a taste of lavishness, gaiety and cultivated design' into the world. He began building in 1925 and spent 50 years perfecting his dream folly. He loved Portofino in Italy and this greatly influenced his vision. Every which way you turn, there is a feature of interest: elaborate archways, italianate towers, a grand piazza, a Georgian villa, a watch house, a round house and even a grand dome; all with sweeping views of Cardigan Bay. I've never visited anything like it before; simply magical!It was the place where Noel Coward wrote Blithe Spirit and where George Harrison celebrated his 50th birthday.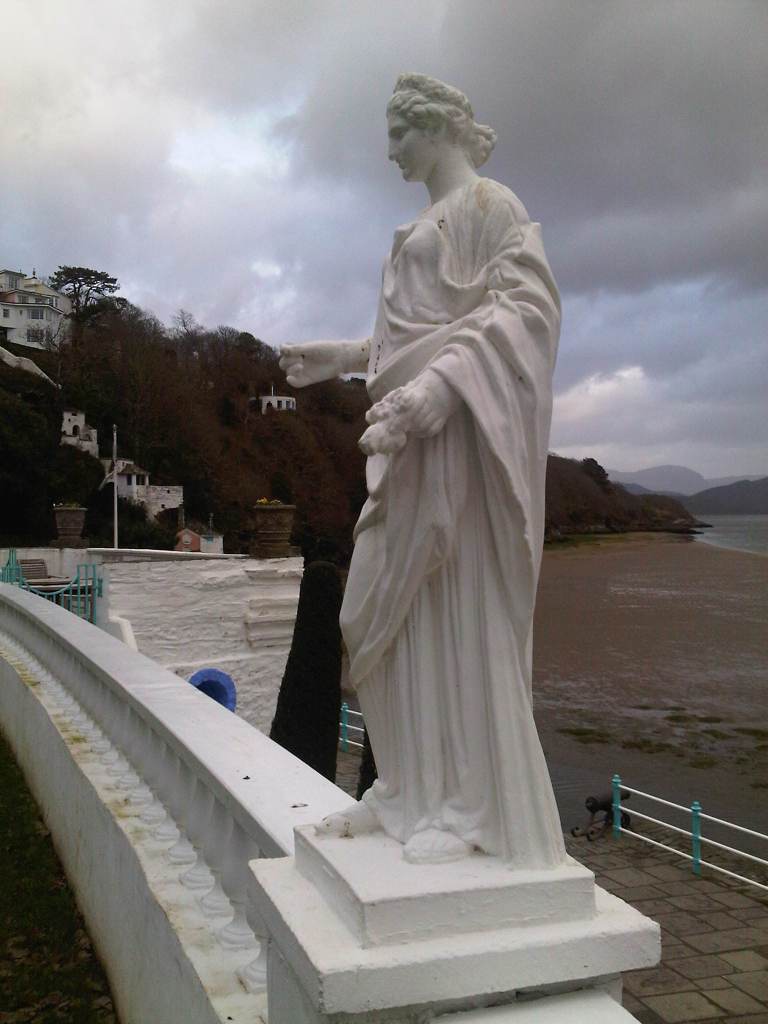 We opted to stay at the main hotel on the first evening and the Watch House on the second. Both were lovely, comfortable rooms containing quirky antiques.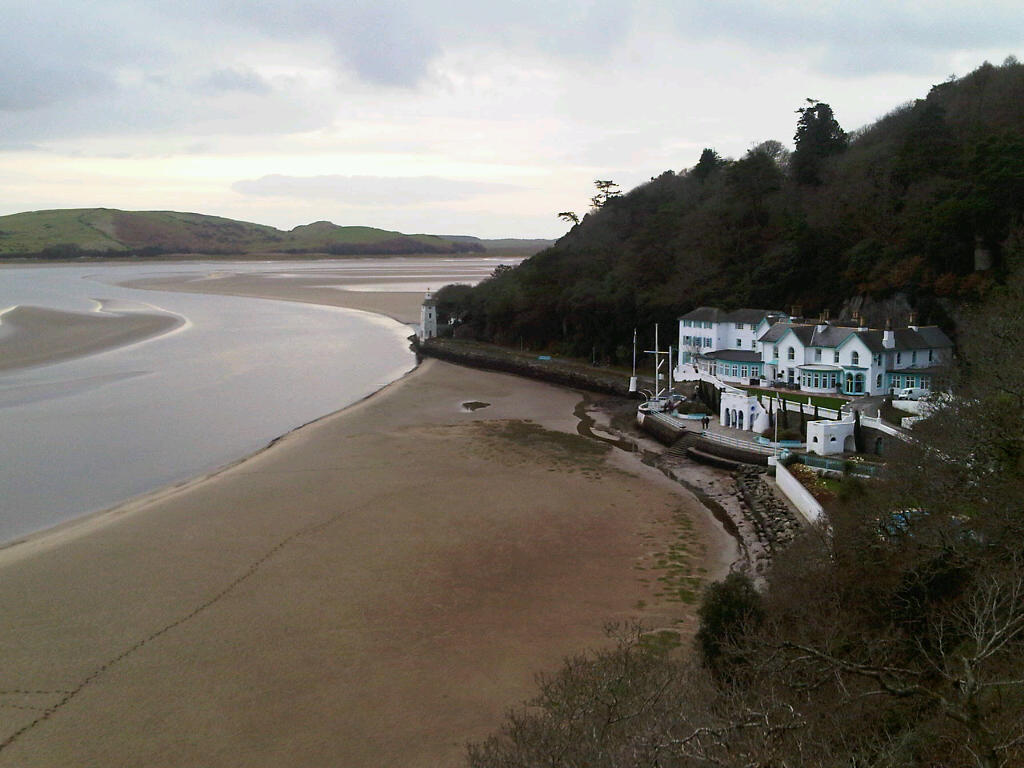 And after you've poured yourself a complimentary glass of sherry, you can settle down to watch an episode of The Prisoner; different episodes are shown every night at 6pm. Not a place I'd want to escape from!
For further information, please visit: http://www.portmeirion-village.com/
All images by CELLOPHANELAND*.