Last week we attended the press viewing of Laurie Anderson, Trisha Brown, Gordon Matta-Clark Pioneers of the Downtown Scene, New York 1970s at the Barbican Art Gallery. This is the first major presentation to examine the experimental and often daring approaches – from dancing on rooftops to cutting fragments out of abandoned buildings – taken by three leading figures in the rough-and-ready arts scene developed in downtown Manhattan during the 1970s. Performance artist and musician Laurie Anderson, choreographer Trisha Brown and artist Gordon Matta-Clark were friends and active participants in the New York art community, working fluidly between visual art and performance.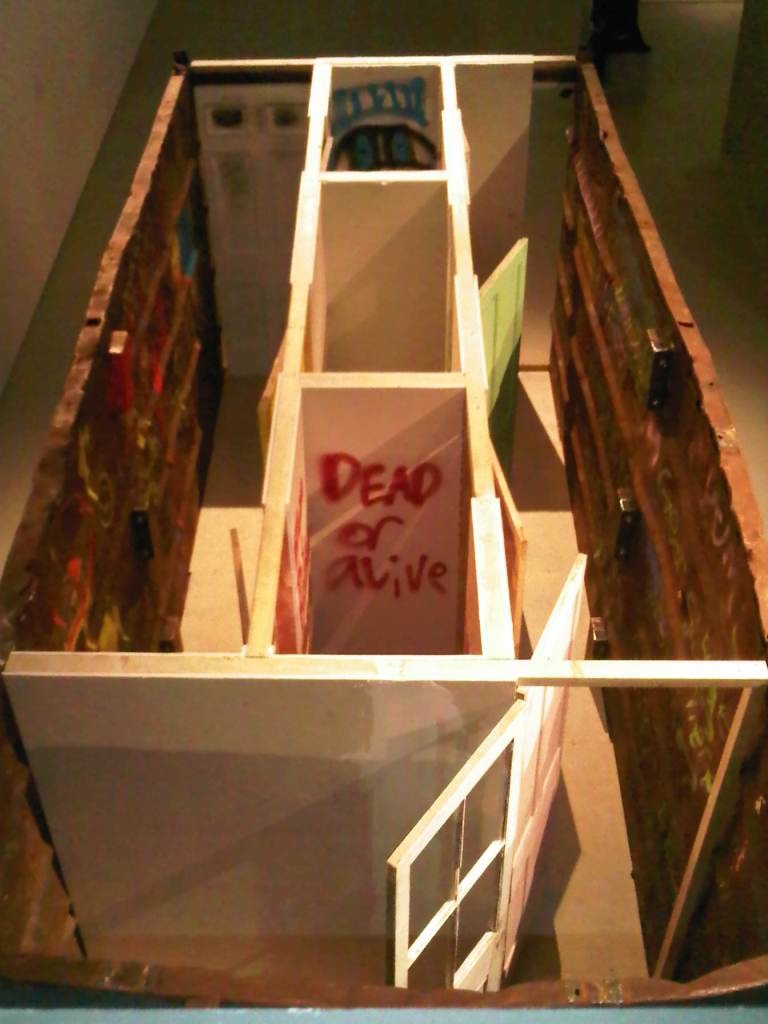 The exhibition brings together works by Anderson, Brown and Matta-Clark, many rarely seen, with some presented for the first time outside New York. Featuring sculpture, drawings, photographs, films, live performance and mixed media works, as well as posters, documentation and other ephemera, the exhibition focuses on the intersections between their practices and explores their mutual concerns – performance, the urban environment and an emphasis on process and experimentation.
New York City provided a powerful context for the artists. On the verge of bankruptcy in the 1970s, and faced with the disappearance of manufacturing industries, the city was turning into a centre of widespread unemployment and lawlessness. In search of large, cheap spaces, artists responded by converting derelict buildings into live-work lofts, to make and exhibit their work. Taking art out of the conventional gallery context and performance off the stage, they used the city as the setting for their work. Performance took place in the streets, on buildings and in the cavernous artist loft spaces in downtown New York.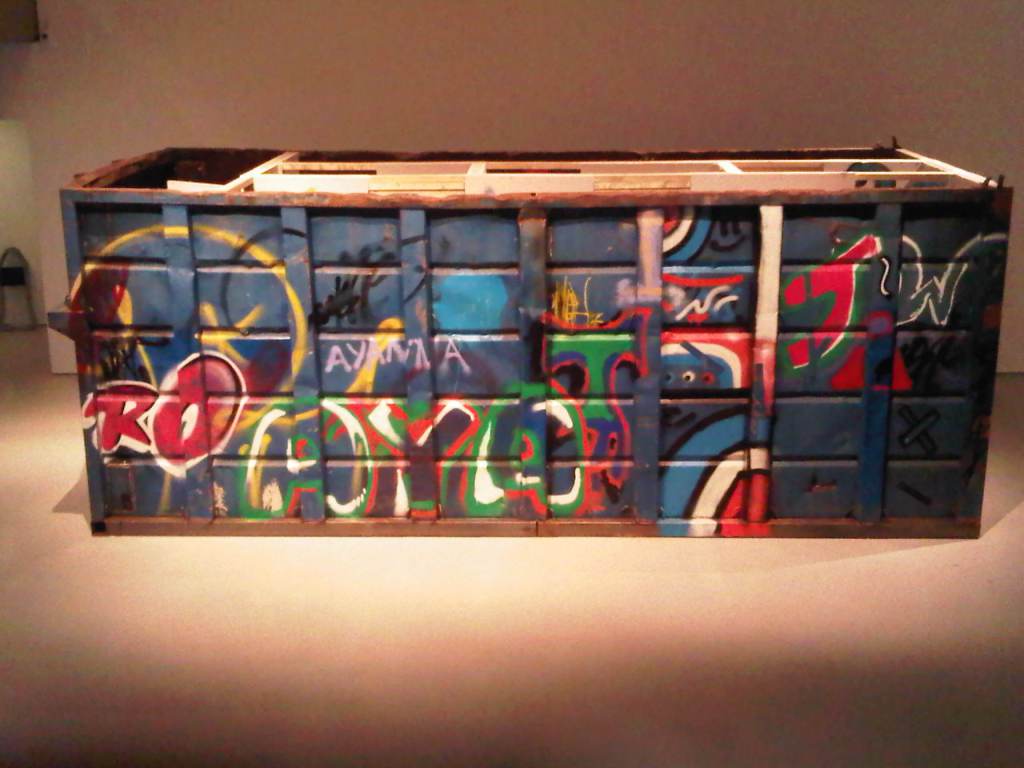 The dancers perform three groundbreaking works very day. We found Floor of the Forest the most impressive: dancers dress and undress their way through a grid of ropes threaded through clothing and tied across a 12 by 14 foot metal pipe frame. The double-height ceiling of the Barbican's gallery space echoes the large-scale of the industrial lofts of Soho creating impressive vantage points for the audience. Strangely hypnotic.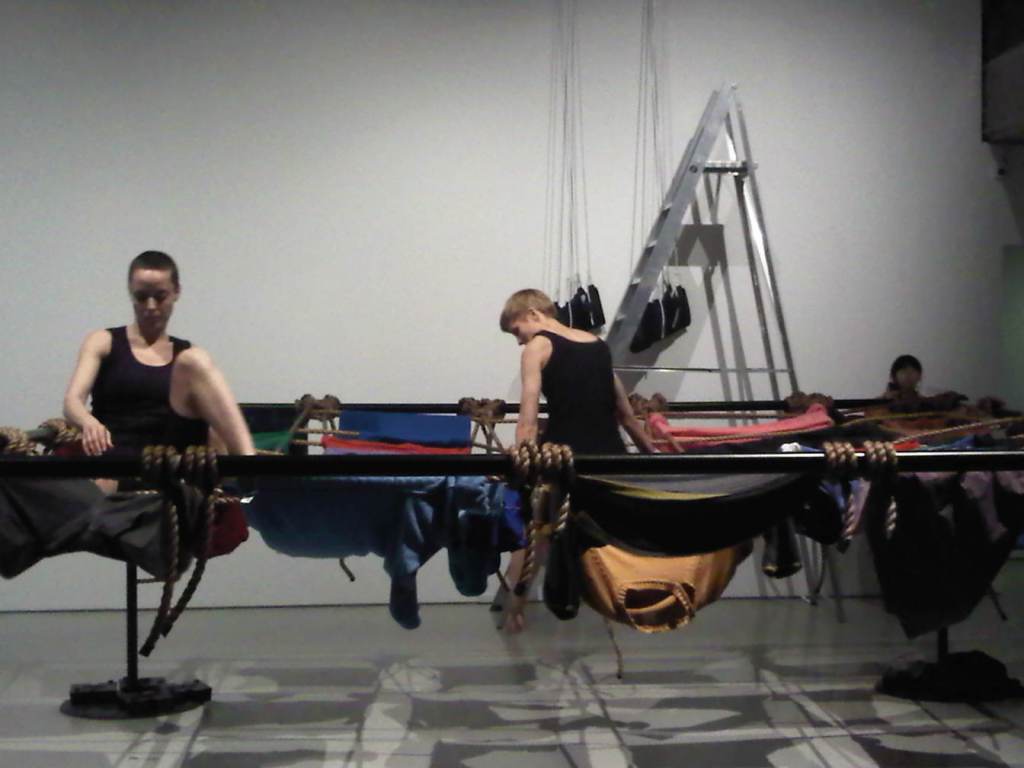 The exhibition runs to 22 May 2011. For further information please visit: www.barbican.org.uk
All images by CELLOPHANELAND*.