Palm Springs became a fashionable resort in the 1900s when tourists suffering from ailments requiring dry heat, arrived to take advantage of the town's unique microclimate. On their heels came the Hollywood movie stars, who in the 1920s, would drive down from Los Angeles to enjoy the hot dry, sunny weather, not to mention seclusion. Architectural modernists flourished with commissions from the stars and soon, unique vacation houses: steel houses with prefabricated panels and folding roofs, glass-and-steel houses in boulder-strewn landscapes, and a carousel house that turned to avoid the sun's glare were just a few of the resulting homes.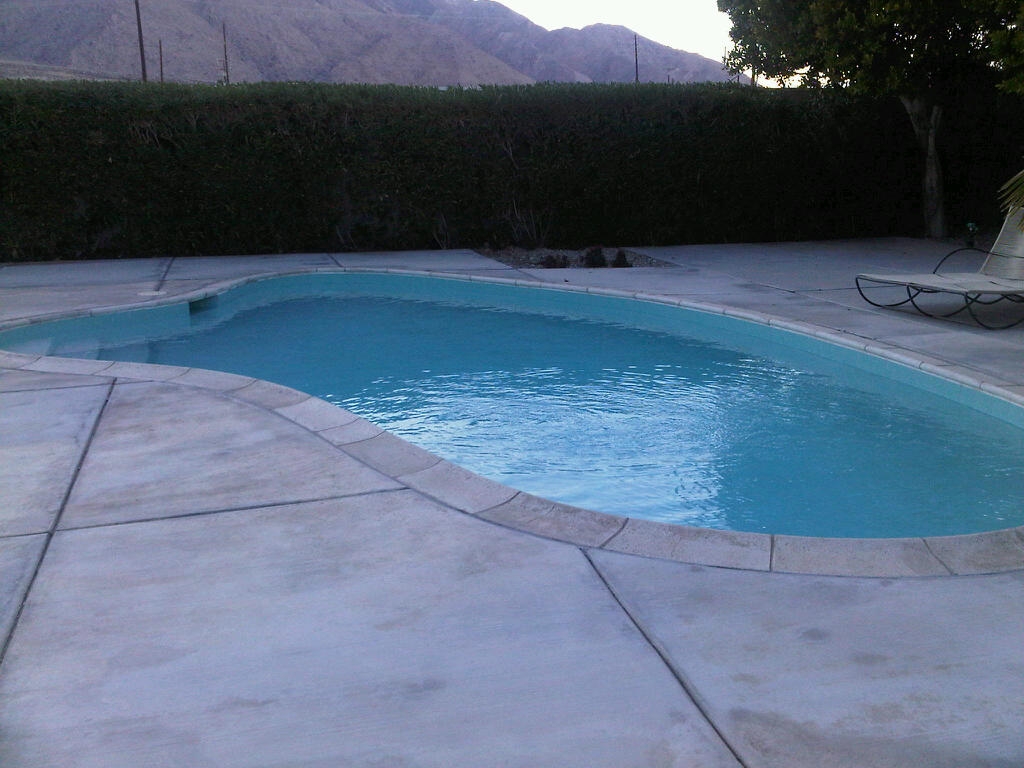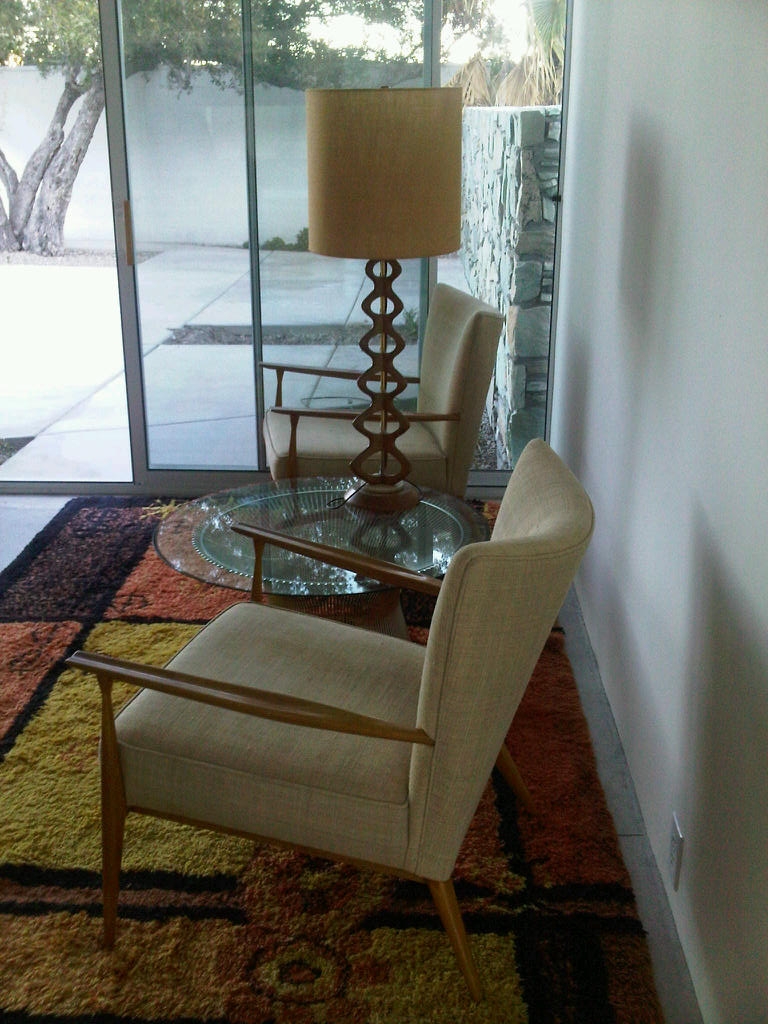 This "Desert Modern" style was a high-end architectural style featuring open-design plans, wall-to-wall carpeting, air-conditioning, swimming pools, and very large windows. Houses were designed to fully merge inside and outside, providing spaces for that essential component of Californian, and indeed, middle-class American life: leisure.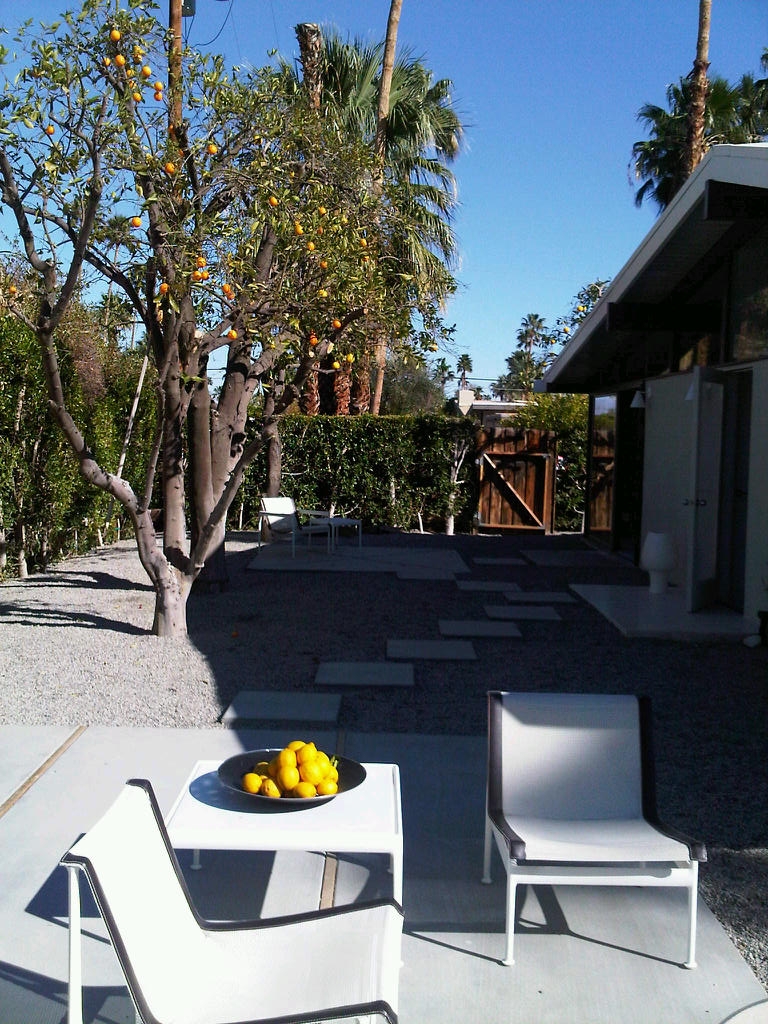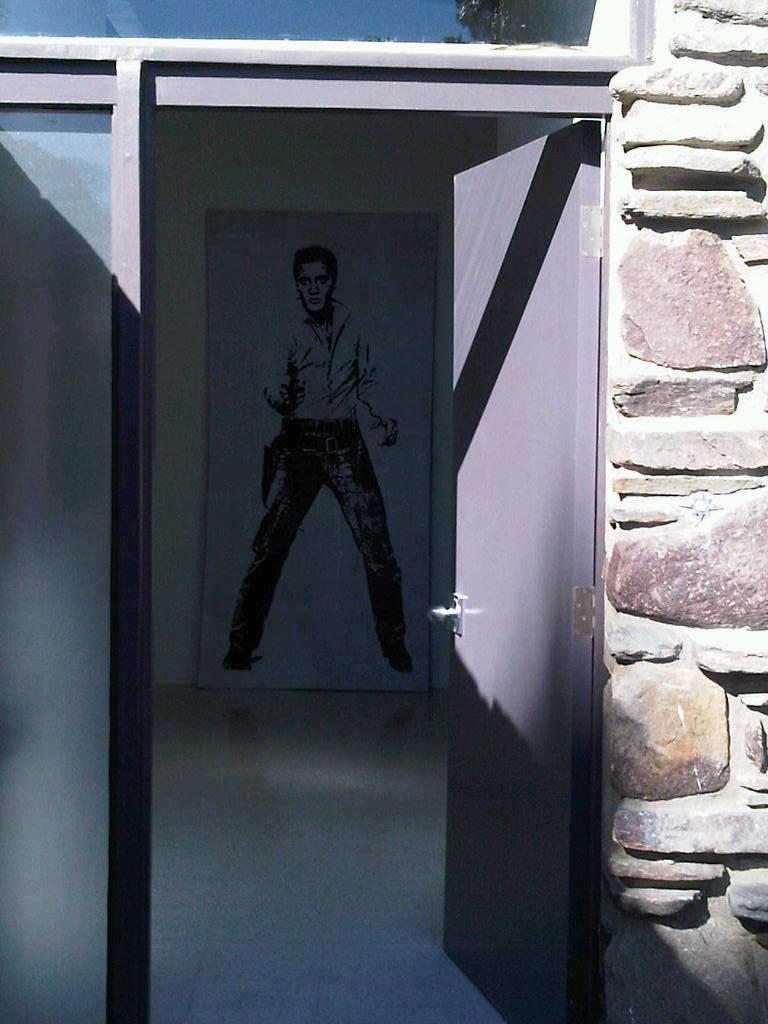 The area attracted all the great mid-century modern architects such as Neutra, Wexler, Cody and Frey and the simple yet striking design was not just limited to private dwellings: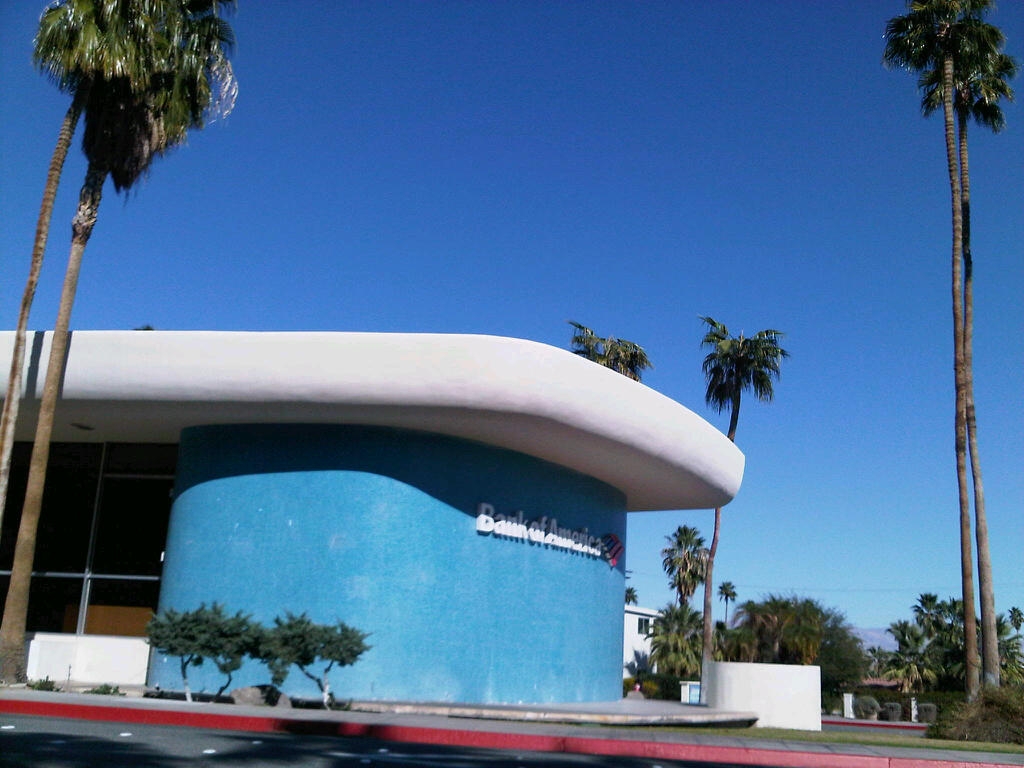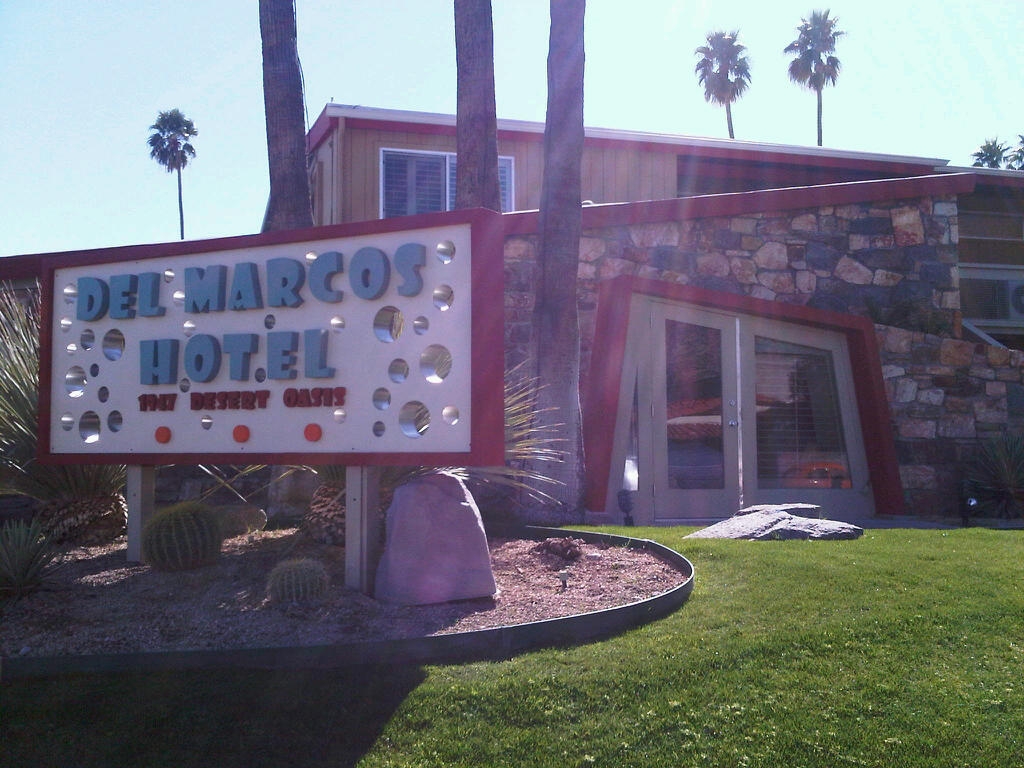 As we have friends who are fortunate enough to live in such splendidly designed homes, we were able to put together our own design tour, but would also recommend contacting: www.visitpalmsprings.com who will be able to recommend a local guided architectural tour. Unfortunately we will miss Modernism Week Palm Springs which runs from 16 – 26 Feb, which is well worth visiting if you're a fan of mid-century modern.
All images by CELLOPHANELAND*.
Recommended reading: Palm Springs Modern. To purchase, our bookstore.