Some unseasonably warm weather this week prompted us to take a journey out to Dursalde Farm, location of the latest branch of the expanding Hauser & Wirth Gallery empire. In particular we wanted to visit 'Oudolf Field', the landscaped garden that has only recently opened.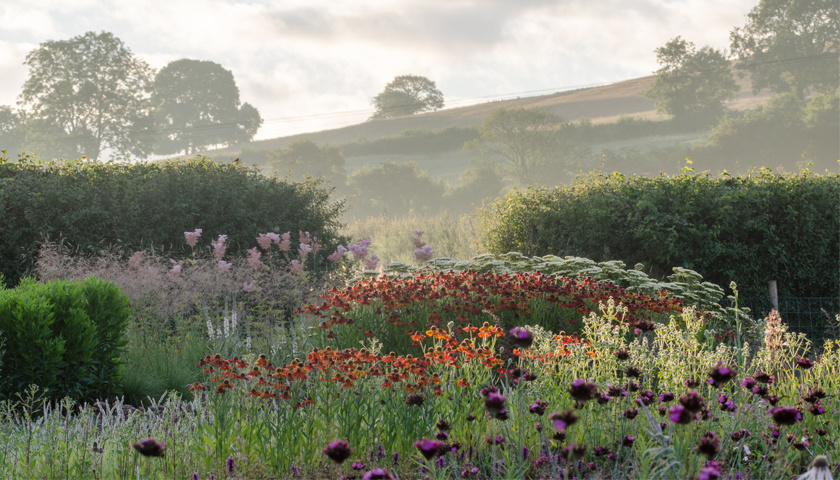 Having purchased the run-down property in which to develop the new gallery space, Durslade Farm was a collection of grade II listed farm buildings that had fallen into significant disrepair. Alongside the renovation of the buildings into a series of galleries – along with a shop, bar, restaurant and ancillary office and education spaces – the owners commissioned Piet Oudolf, one of the most significant and acclaimed landscape designers in the world, to create a new and unique garden.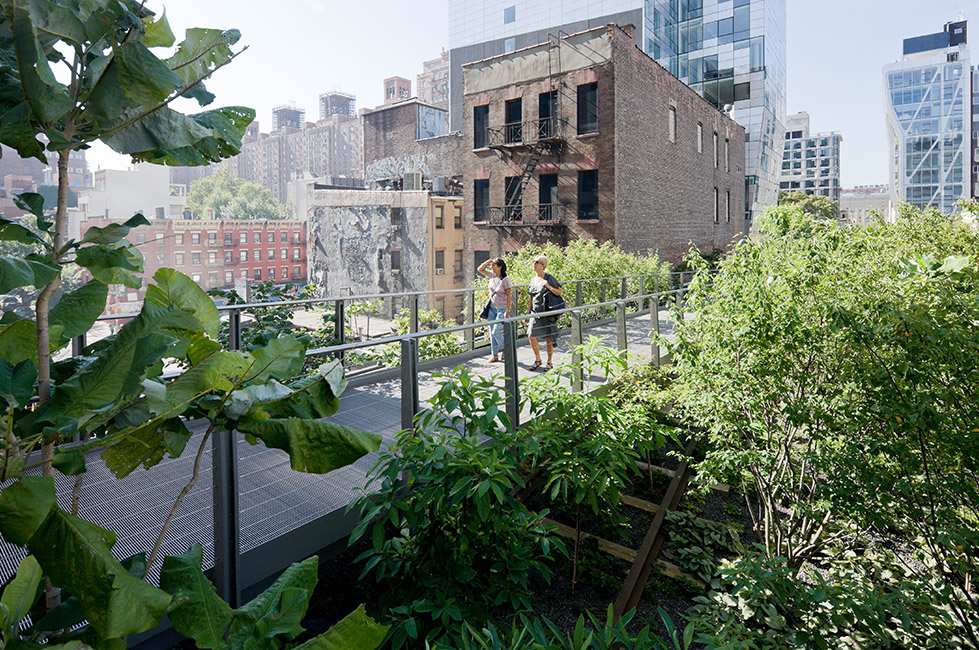 Oudolf' is perhaps most famed for his recent 'High Line' project in new York, but he has also been responsible for a number of major projects that include ones at: No.5 Culture Chanel, Paris, France; Serpentine Gallery, London, Millenium Park, and the Venice Biennale, Venice, Italy.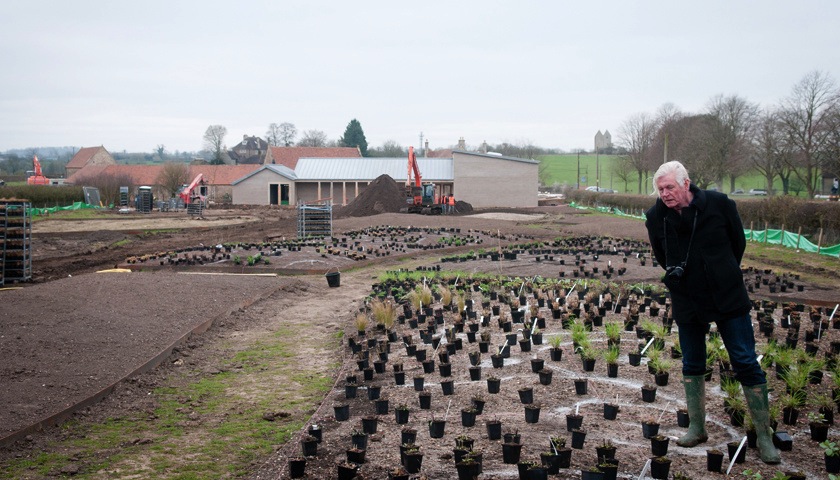 Given a simple patch of meadow Oudolf had absolute freedom to develop his vision. Inspired by art, nature and time, the garden was achieved through areas of naturalistic planting, using swathes of perennials and grasses combined with structured pathways, shrubs and trees.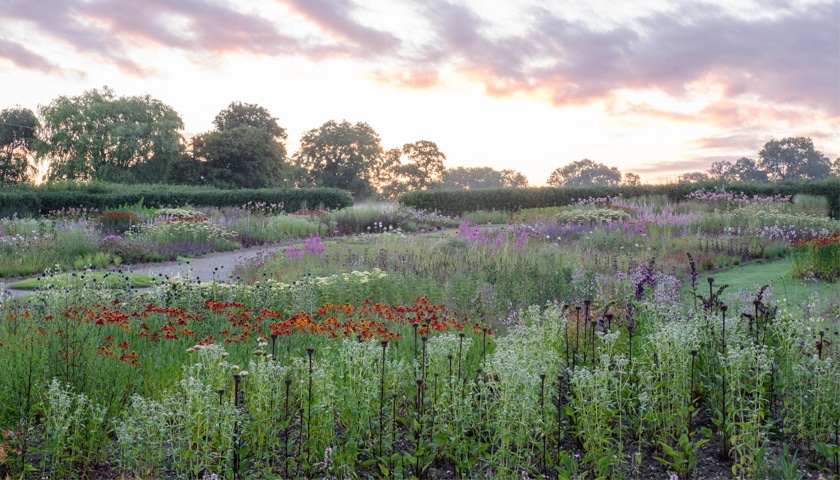 The garden itself contains over 26,000 herbaceous perennials with surrounding hedges providing a sense of enclosure. Despite the hedges the low level of the planting – there are no bushes, trees or taller plants – means that views of the hills and fields remain beyond the garden and provide a pleasing openness to the location. A series of paths cut through the vegetation and inviting us to meander through the space.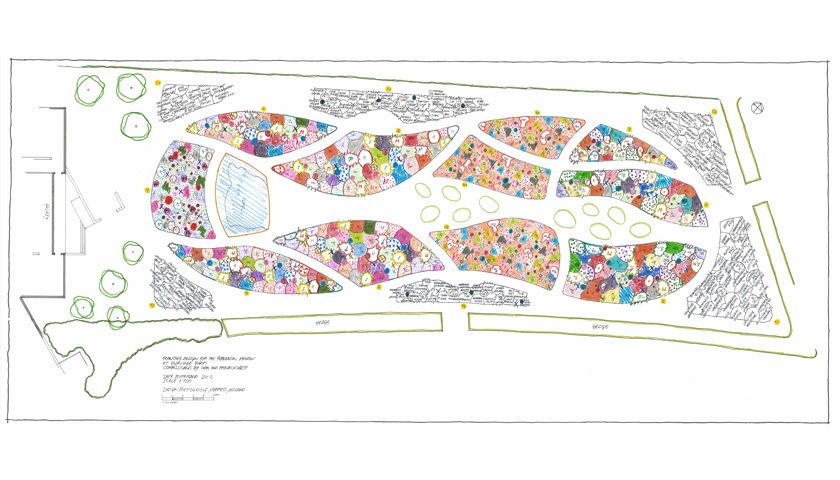 Given the relatively short time that the plants have had to bed in the gardens, by and large, look excellent but one anticipates that it will look even better in the coming years as the garden matures. One also looks forward to the different seasons. Oudolf states "Plants should look good when the flowers have died as well as when they bloom."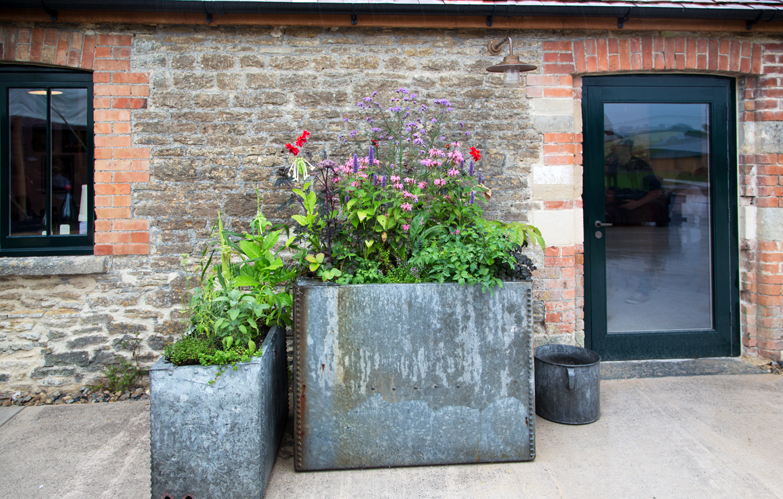 Also responsible for the planting around the building, Oudolf left the main farmyard as pasture, whilst the margins have been seeded with wildflower. Splashes of colour come from strategically placed reclaimed troughs and water tanks which have been filled with a mixture of vegetables, herbs and ornamental flowers.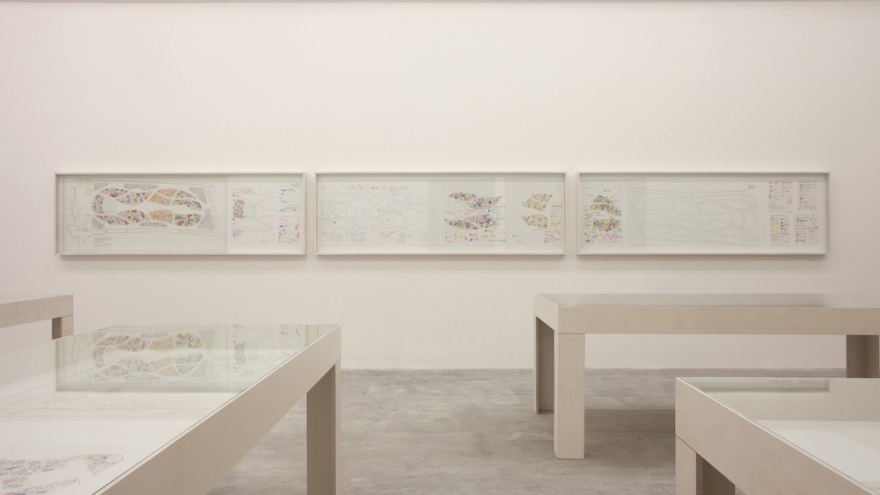 For those interested in learning more about Oudolf, one of the galleries has an exhibition showing his drawings. Shown together for the first time, these preparatory designs reveal the creative processes and artistic vision behind some of his most influential and innovative projects. Characterised by a strong pictorial relationship to a garden's composition and layout the drawings are a fascinating insight in his working methods.
The exhibition Piet Oudolf: Open Field is at Hauser & Wirth Somerset until 5 October 2014.
The Oudolf Field is open all year round. Please refer to Gallery website for full visiting information.