There are few destinations where you can take advantage of sure fire winter sun without compromising on quality of accommodation and local attractions. Palm Springs is one of those rare places – interesting, cool and most definitely sunny.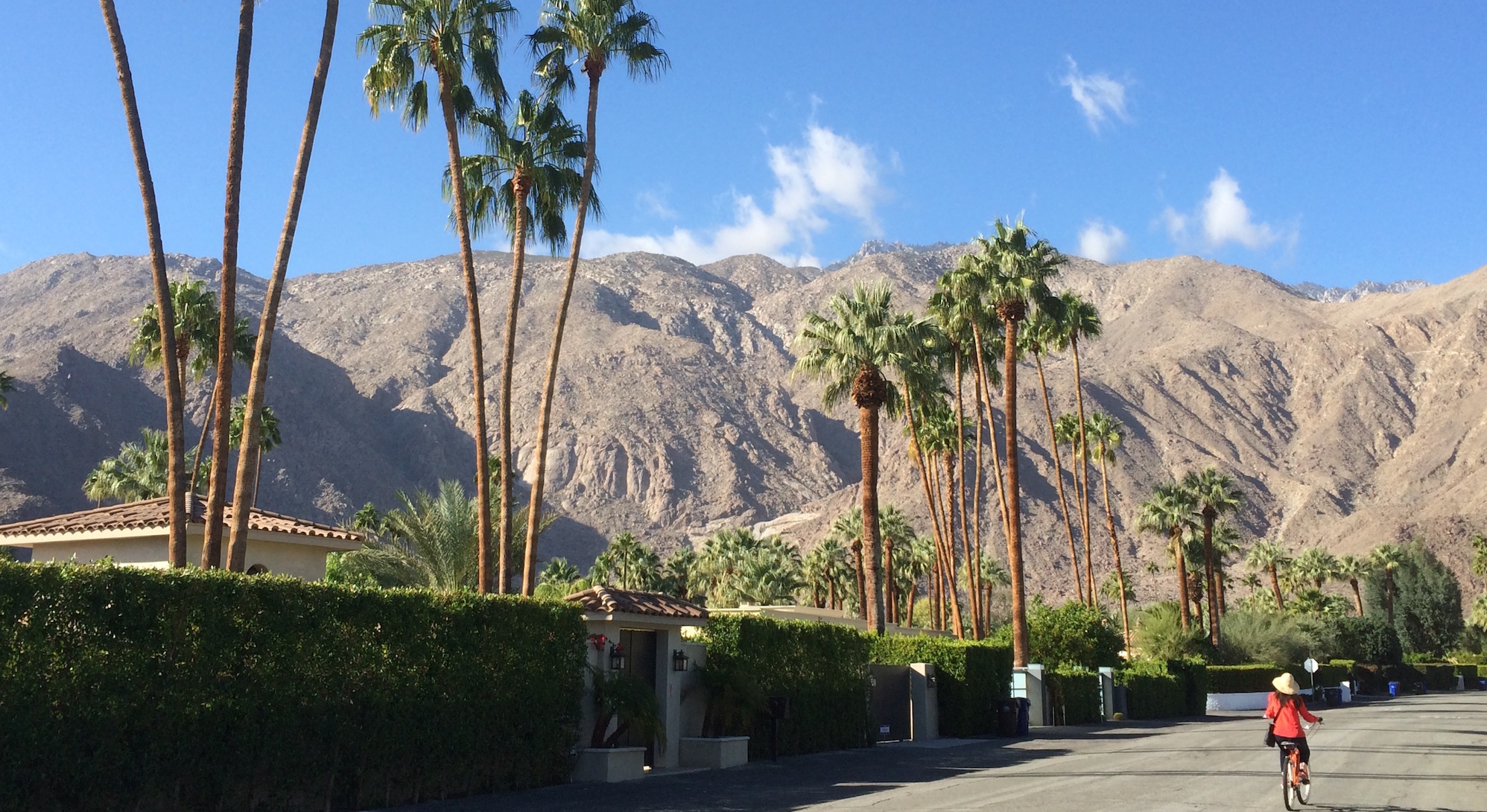 Not so long ago Palm Springs was seriously down in the dumps. Back in the sixties the town entered a thirty year hibernation, its sleek modernist hotels dated and worn and it's popularity in decline. This was a place that, for a hundred years from the building of its first hotel in 1886, had steadily became the vacation destination for wealthy Americans and a magnet for the young and beautiful. Hollywood stars boasted homes in the shadow of the San Jacinto Mountains, and even President Kennedy was known to drop in from time to time.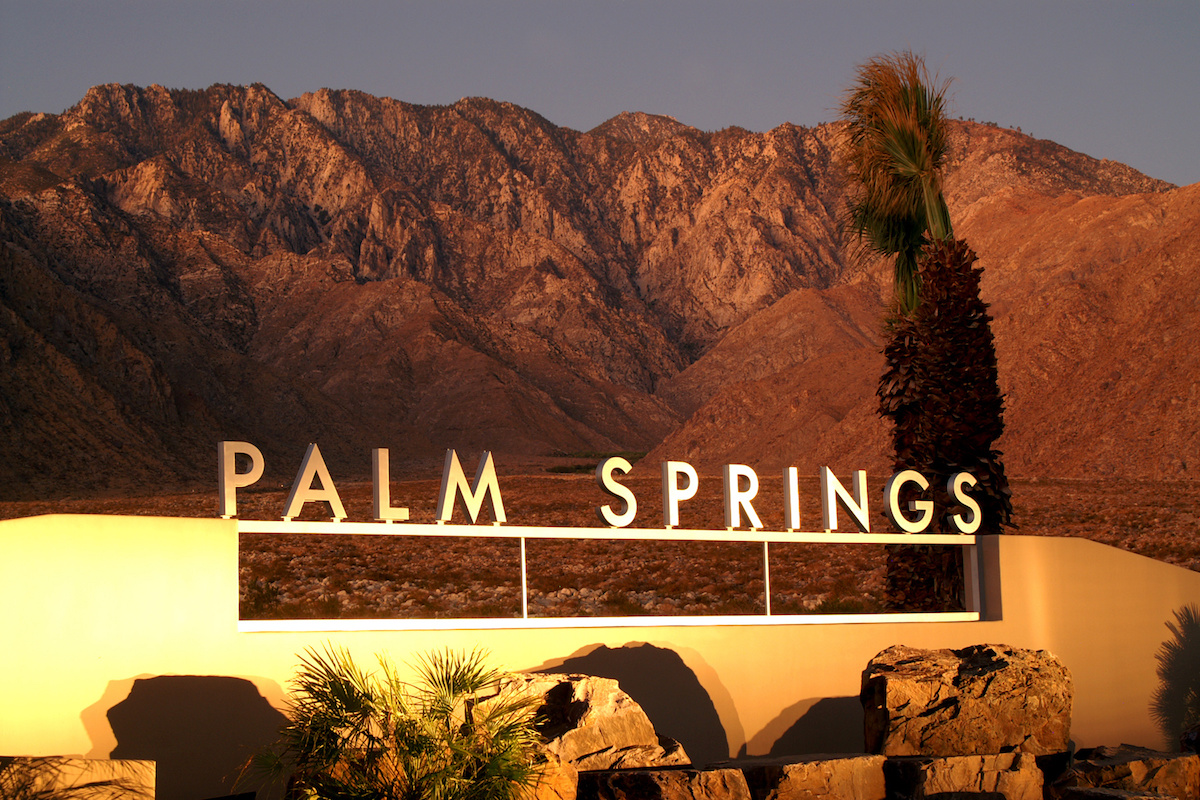 In recent years there has been enjoying an astonishing resurgence. A new Palm Springs is taking shape – cool hotels like the Parker (our review here) and Viceroy (now Avalon review here) abound, new restaurants are serving craft beer and flaunting edgy design. Mid-century hotels are going under the knife with dramatically modern face-lifts, canyon hiking trails are trodden by bearded urbanites in designer sunglasses and urbanites flock to festivals like Coachella and Joshua Tree. Even Leonardo DiCaprio has joined in with a recent property purchase in the design district.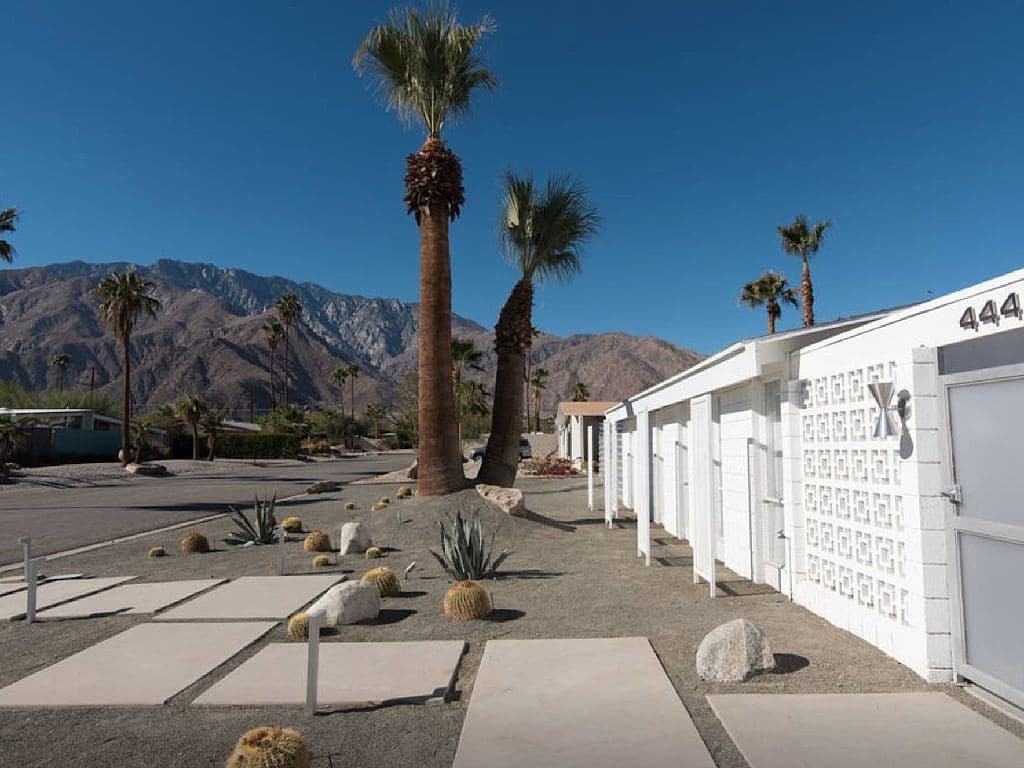 Alongside there is a renewed interest in Modernist design and architecture, the local modernism festival now in its tenth year attracting thousands of extra visitors. This was a town booming in the fifties and sixties when a new wave of middle class Californians sought out ways to spend their growing wealth. Palm Springs grew rapidly as it added a series of housing developments in the mid-century modern style, and it is now a mecca for those who seek out its increasingly desirable aesthetic.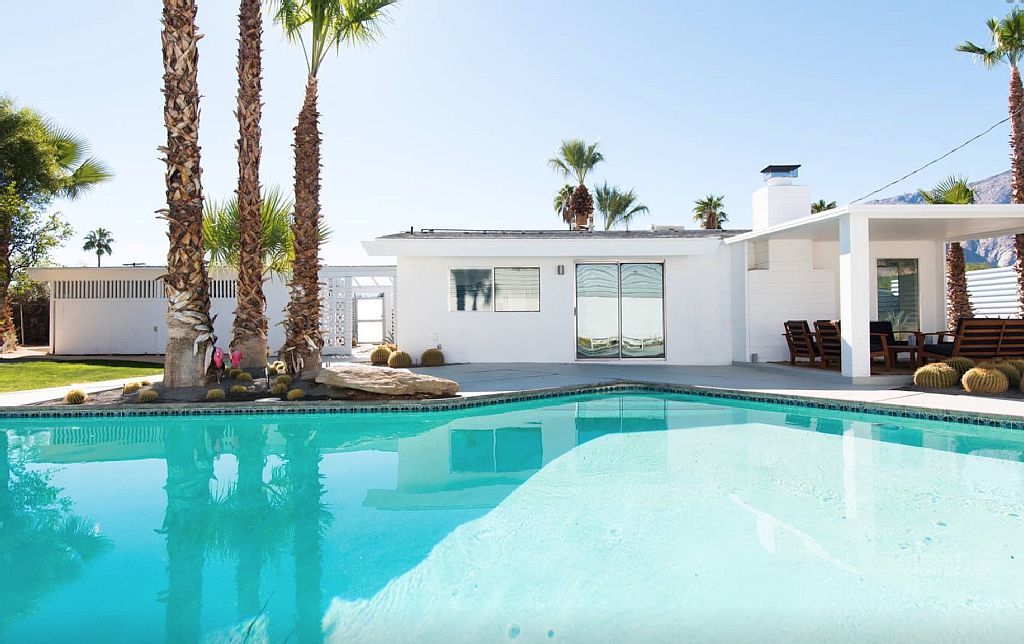 The light, airy and stylish modern buildings from the Alexander company designed by Palmer and Krisel are amongst the most attractive, and were fortunately built in enough quantity that many fine examples still survive. Better still plenty are available on the rental market available via Airbnb, Holiday Lettings and Owners Direct for example.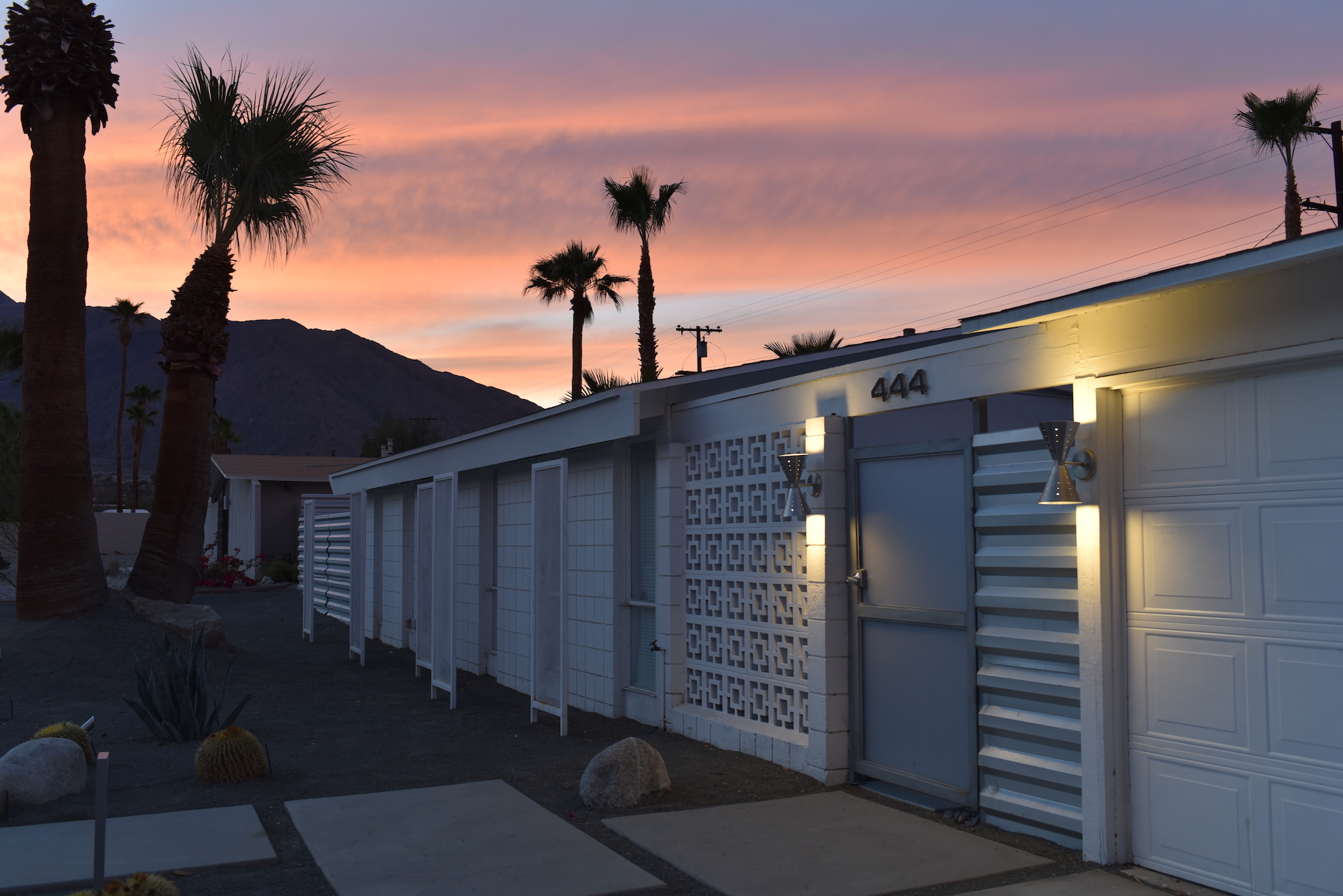 We sought out a 5* rated example from Airbnb and lucked out with Number 444, a stylish property in the Racquet Club Estates featuring a recently renovated interior with authentic and stylish interior features. There are iconic pieces from designers like Eero Saarinen, Charles Eames, Louis Poulsen and Harry Bertoia. Floors are cool fifties-style polished concrete with stunning Warhol and Slim Aarons prints decorating the walls.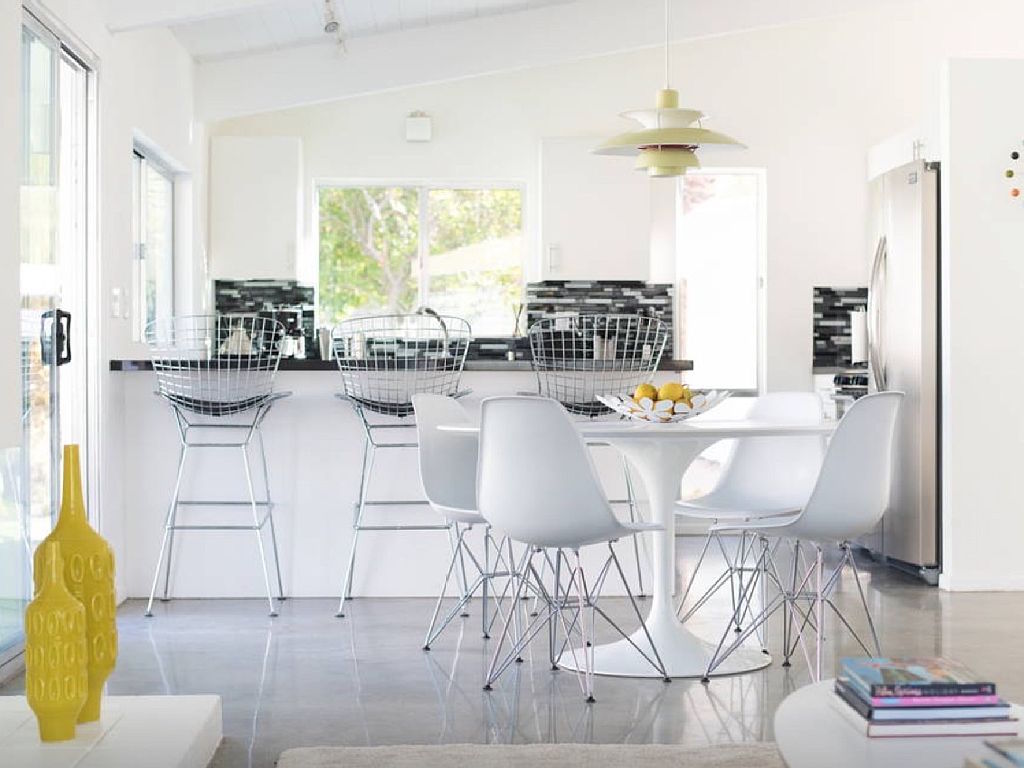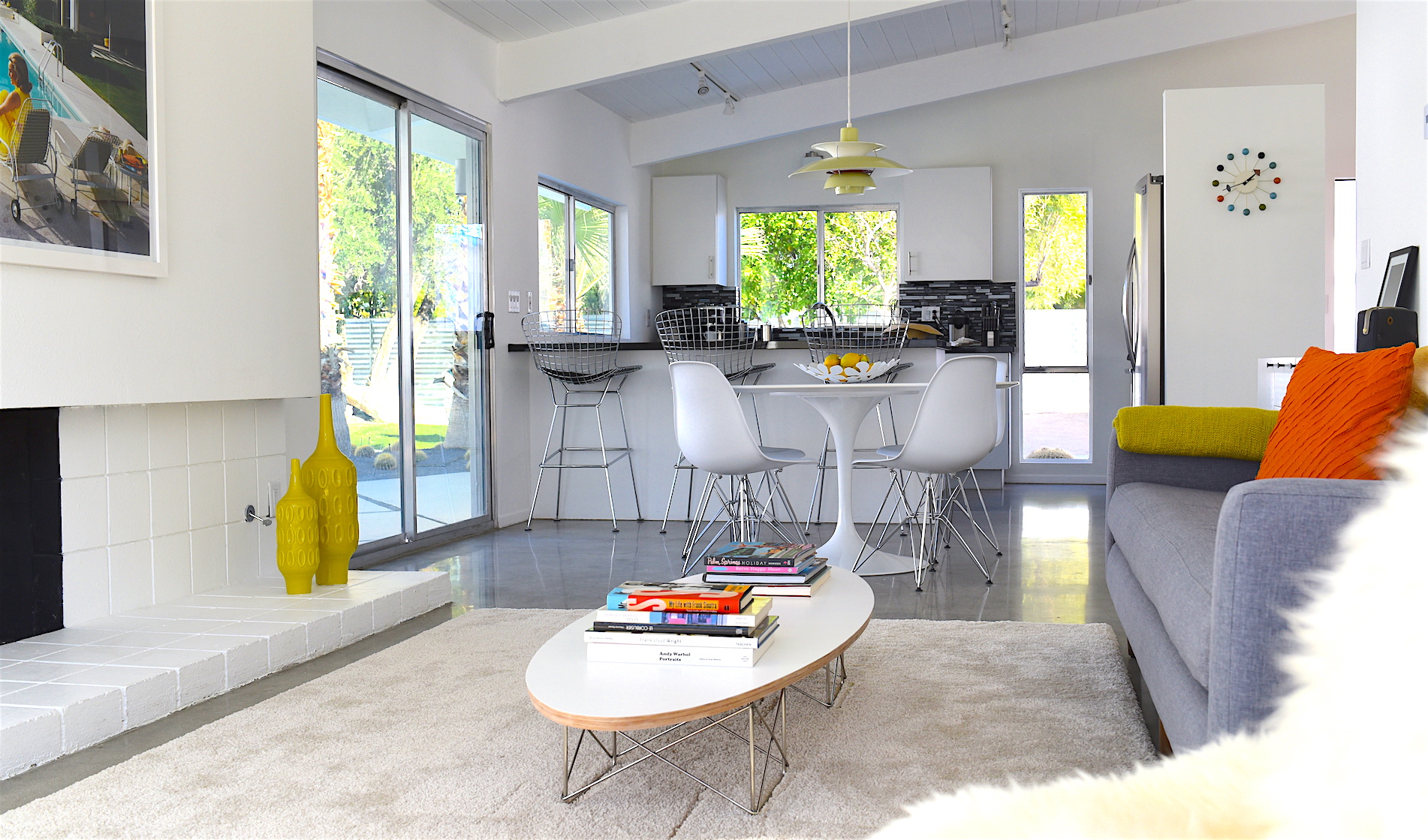 All modern touches and comforts were also at hand: the 100% air-conditioned interior featured and the kitchen is equipped with all extras like espresso machine, ice maker, electric juice press, food processor and a Nutribullet. The bedrooms have super-comfortable mattresses, high thread count linens, quality bedding and loads of wardrobe space.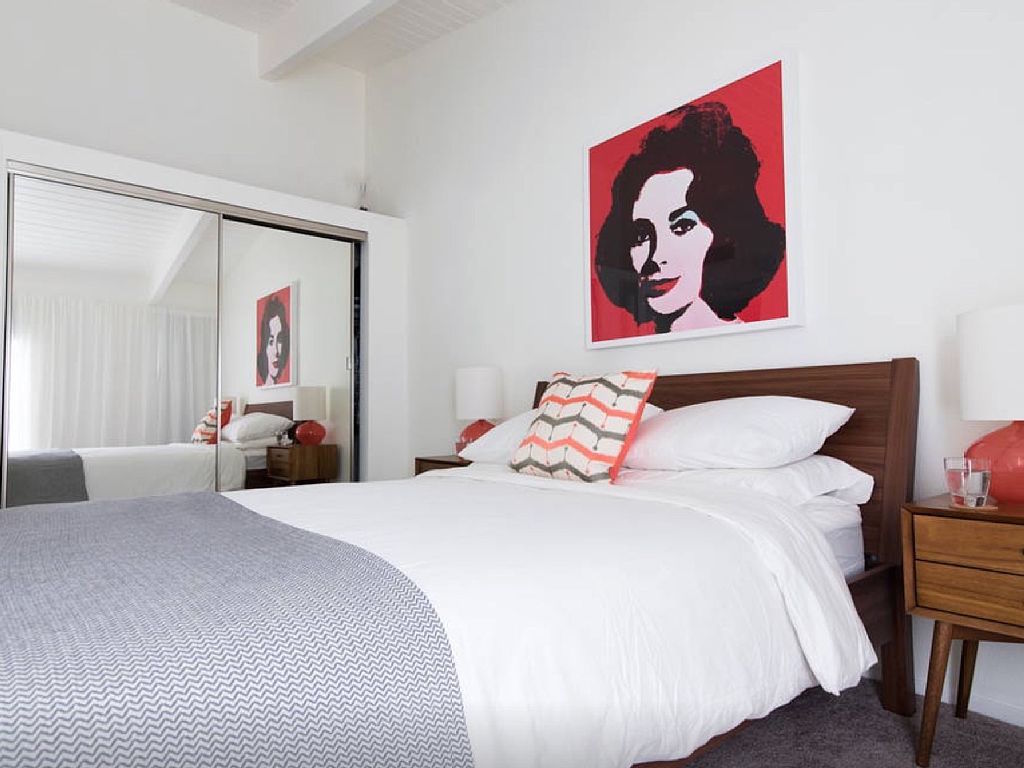 The gardens with their mountain views have been re-designed and restored by William Kopelk, who also was responsible for the famous Mid-Century gardens of Neutra's Kaufmann House. Designed in low-irrigation desert style, there is a small grassed area with lemon trees at the rear, fire pit and BBQ. The pool is heated and is totally private. An outdoor covered patio has amazing mountain views, overlooks the pool and gardens and is the perfect spot to while away the long hot days or watch the desert sunsets.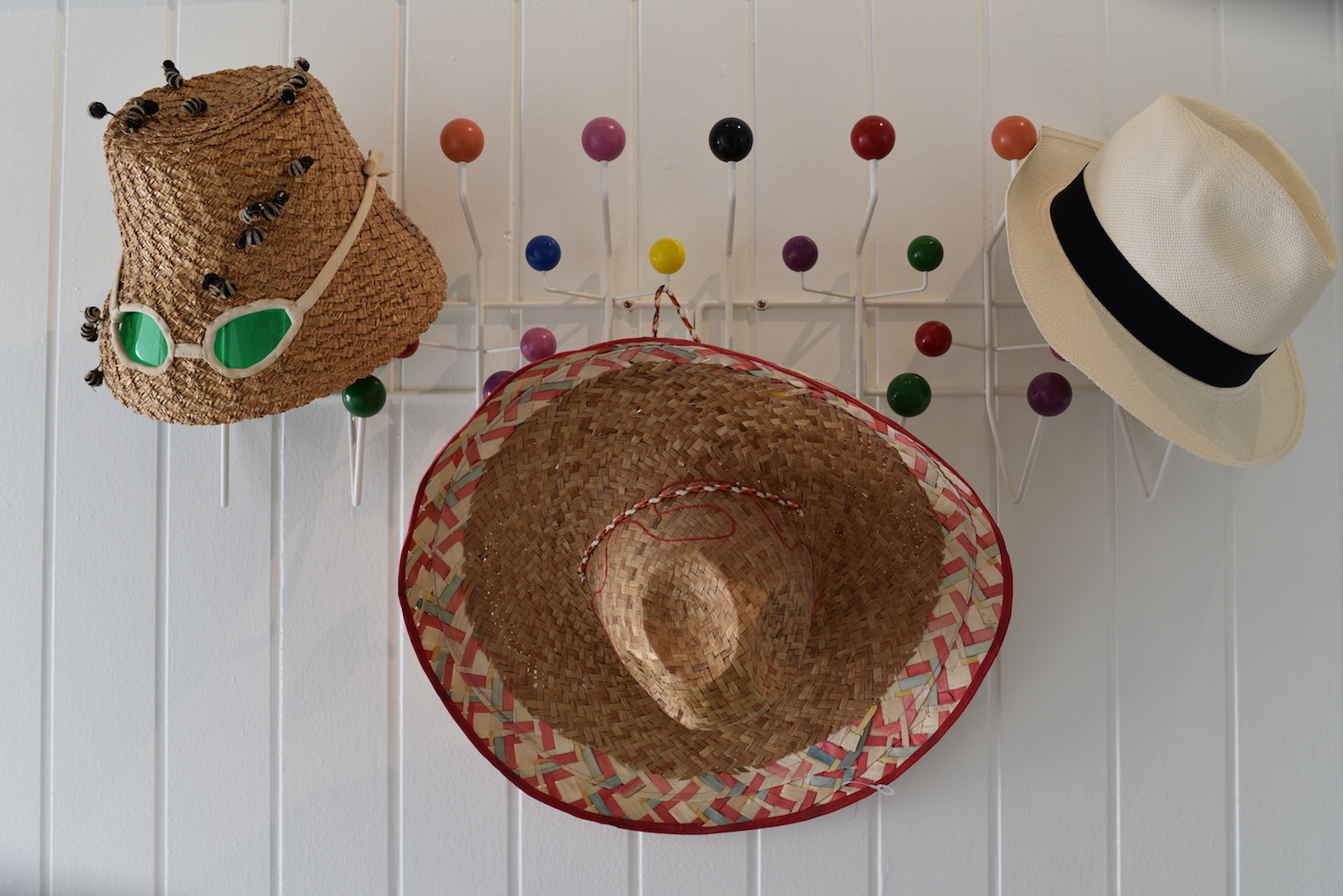 Within walking distance of the famous design district and just a mile from downtown the location is excellent. Take a stroll – or cycle – around the local streets for a mini-modernism tour of the wonderful mid-century modern homes of the Racquet Club Estates. Just a fraction farther, and also well worth exploring, are the Movie Colony, El Mirador and Old Las Palmas.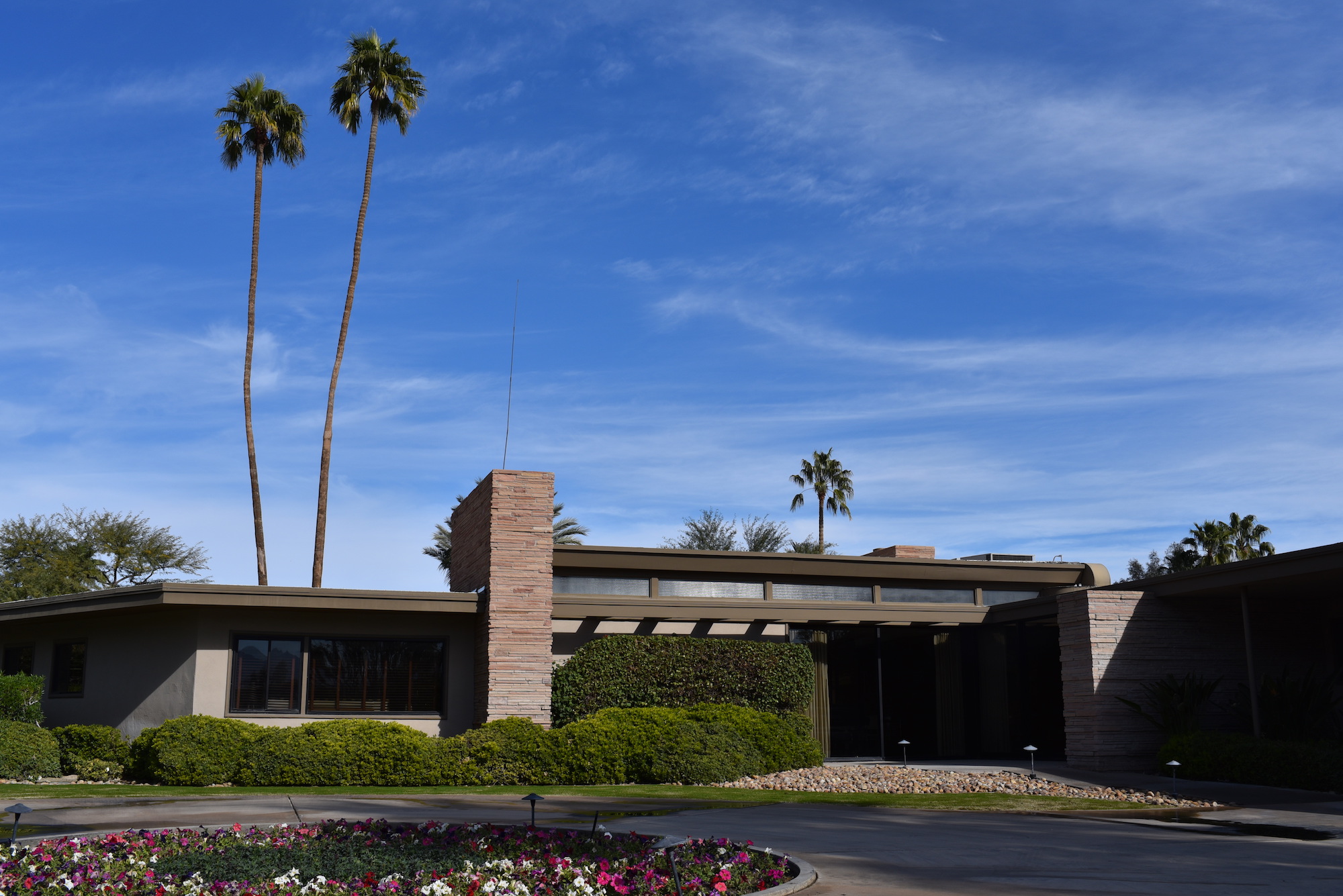 There are many more mid-century rentals or hotels on offer of course, or if you want something with somewhat more history attached you could try a Hollywood star's home – Frank Sinatra's Twin Palms Estate is a fabulous example that is now available to rent (see review here).
Number 444 is available year round through Airbnb.
For more information visit www.Airbnb.com