We're really looking forward to tonight's C4 documentary, Elizabeth Taylor – Auction Of A Lifetime.  The 90 minute feature-length documentary goes behind the scenes of Taylor's record-breaking sale at Christies, New York, held in December last year. The Collection of Elizabeth Taylor raised a staggering combined total of $156,756,576 with every single item of decorative art, fine art, film memorabilia, fashion and of course, jewellery, sold. (See here for our previous blog on the dazzling pre-sale London exhibition which goes into greater detail about the actual jewellery.)  This historic sale set a world record for the most valuable sale of jewellery in auction history, and the documentary uses the star's spectacular jewellery and fashion collection to tell her life story, with contributions from friends such as Liza Minnelli and Joan Collins.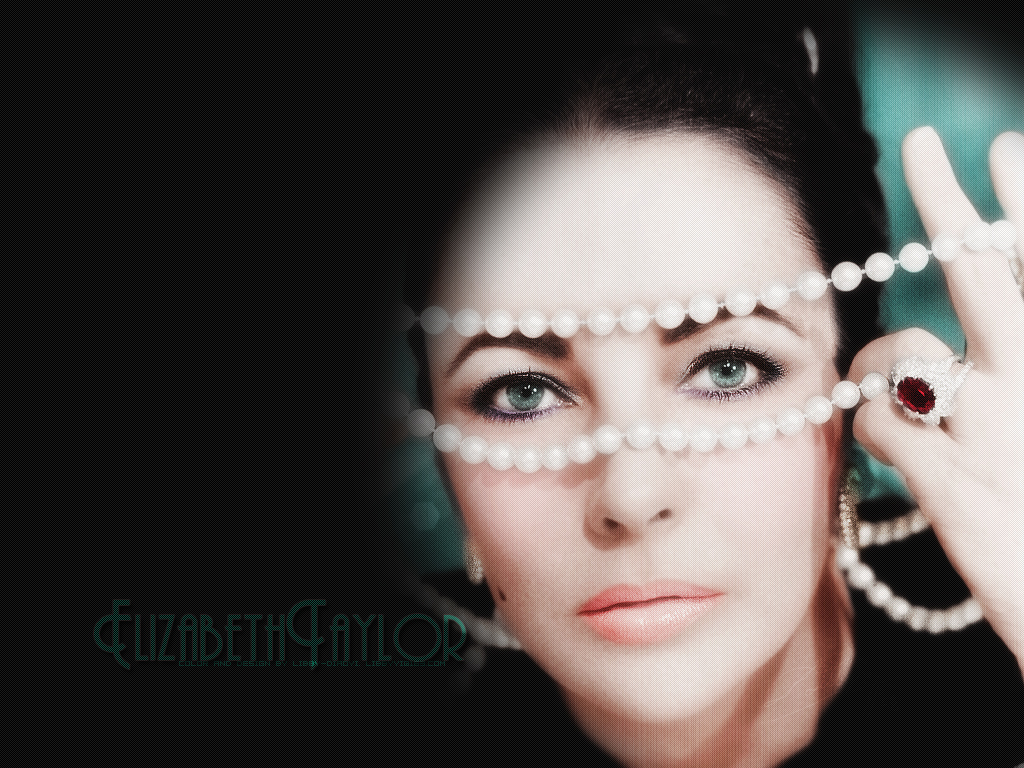 And what a remarkable life it was!  She had it all: Oscars, diamonds, magnificent beauty, husbands, animals, children, grandchildren – and she had been it all: a star, a film and stage actress, a wife, mother, grandmother, humanitarian, philanthropist, the highest paid entertainer in the world (the first actress to receive one million dollars for a film). She also suffered tremendous personal tragedy and overcame several life-threatening illnesses. Elizabeth Taylor was indeed nothing short of a hurricane.
During the sale, our editor was incredibly fortunate to bid and win one of her showstopper necklaces. A stunning Art Deco design (Taylor was crazy about Art Deco) comprising cultured pearls, glass beads, rhinestone diamonds and jet and as you would expect, it weighs a fair bit! She wasn't one of the lucky ones who attended the now near mythical auction in person, but she did manage to bid online whilst clutching a copy of Elizabeth's book: My Love Affair with Jewellery which she's convinced brought her luck!
Not quite the La Peregrina but stunning nonetheless: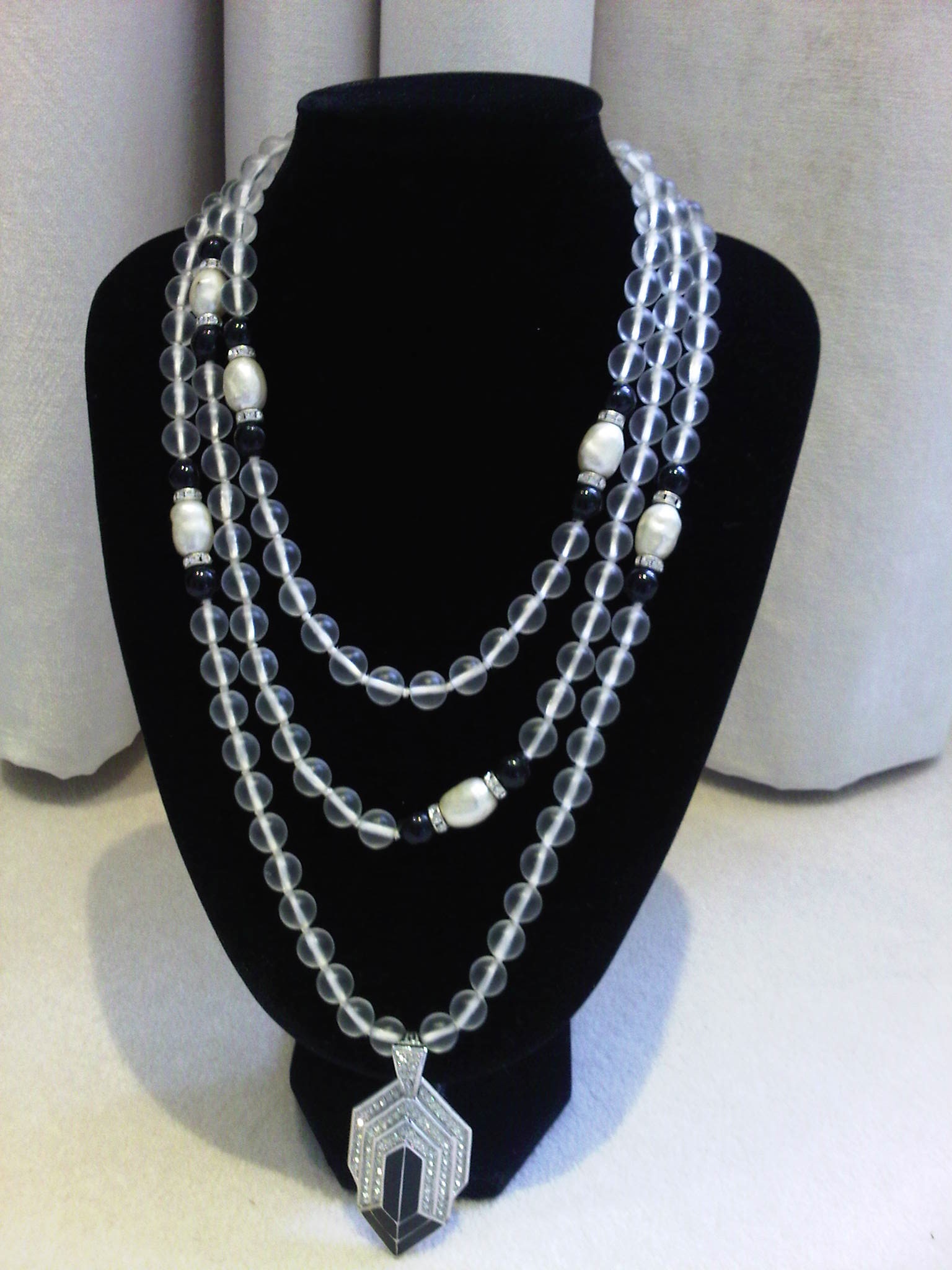 Taylor acquired the necklace from a New York-based costume jeweller by the name of Ciner, sometime in the 1970s. She owned several other pieces by the same designer as we're told she really admired their designs. We would love to see a picture of Elizabeth wearing the necklace. Impressively, Taylor knew the exact provenance of every single piece that she owned (that amounts to a lot of baubles!), be it costume or fine, such was her passion for the history and design of jewellery.
So although our editor is happy to know that her Art Deco beauty didn't just languish in a long forgotten velvet pouch in Elizabeth's lilac-coloured dressing room at her Bel-Air mansion, what she would really like to know is, did Elizabeth buy the piece for herself, or maybe just maybe, was it a gift from Richard Burton during their second marriage in the mid-seventies? We may never find out. If only jewellery could talk…
Elizabeth Taylor – Auction Of A Lifetime is on C4, 18 April at 9pm.
To purchase Elizabeth Taylor: My Love Affair With Jewellery visit our bookstore.
Read our 'Conversation' with Tim Mendelson, Elizabeth's former Executive Assistant for more than twenty years!