One of the charities closest to my heart is MediCinema. This brilliant organisation installs and manages permanent state-of-the-art cinemas within hospitals, screening the very latest film releases for patients and their families. The cinemas are built to comfortably accommodate wheelchairs and hospital beds for patients, many of whom are critically ill, and have to spend extensive periods of time in hospital.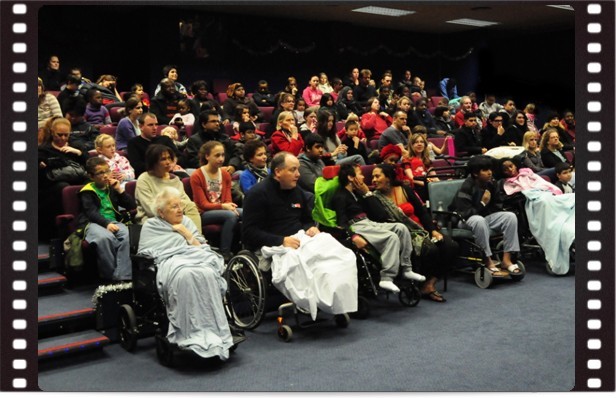 When my mother was ill, one of her favourite things to do was to watch a film, preferably a great comedy or period piece. I witnessed first-hand the immense power of film, how it could truly lift the spirit, and its positive impact on the daily challenges of living with a debilitating illness. To be fully immersed in another world, even for just a couple of hours, provides immeasurable therapeutic benefits for patients.
MediCinema is currently at St Thomas' Hospital, London, The Royal Hospital for Sick Children in Glasgow and the Royal Victoria Infirmary in Newcastle. This year, new cinemas will also open at the Serennu Centre for Children in Newport and DRMC Headley Court in Surrey with planned openings at Birmingham's Children's Hospital, Chelsea and Westminster Hospital and Guy's Hopsital, London.
MediCinema works closely with the NHS, but doesn't receive any funding; relying totally on the support and generosity of the Film Industry and private donations.
For further information, to donate or to find out ways in which you can get involved, please visit: http://www.medicinema.org.uk/
If you would like to make an immediate donation, you can simply text FILM11 (an amount £) and send to 70070.