This week we attended the grand unveiling of the much-anticipated Manet:Portraying Life exhibition at the Royal Academy of Arts. We have been greatly looking forward to this opening for some time – the first major collection to showcase Edouard Manet's portraiture – and it didn't disappoint. The exhibition includes over 50 paintings spanning the career of 'the father of modern painting' together with a selection of pastels and contemporary photographs. Works have been sourced from both public and private collections in Europe, Asia, Brazil and the USA. Anticipating the immense popularity of Manet, the RA will be offering late night openings to 11pm on Fridays and Saturdays, and even some Sunday evening viewings.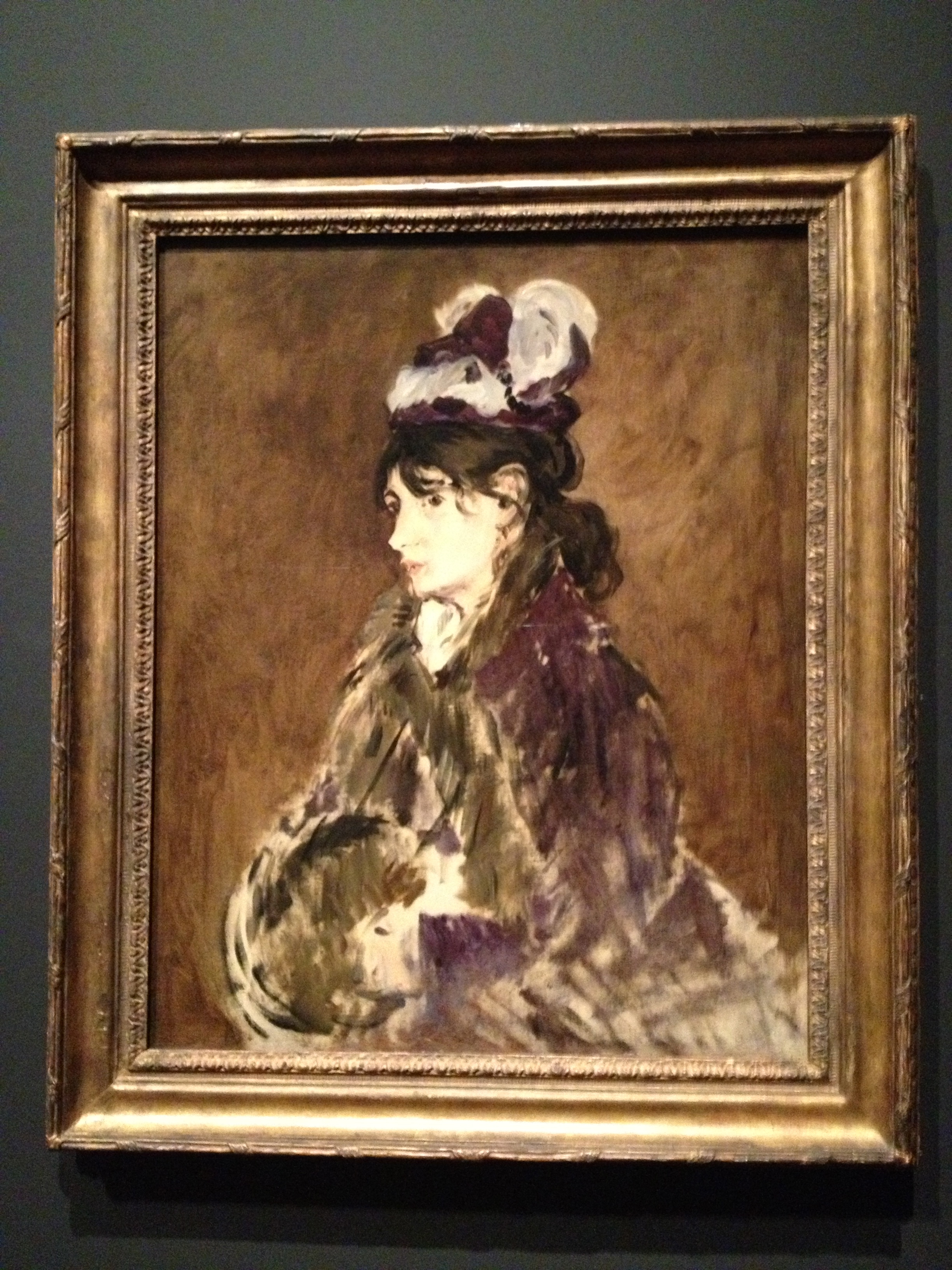 As the title would suggest, this exhibition focuses on the techniques Manet employed to turn his portrait sitters into actors in his genre paintings. His sitters comprised members of his family, in particular his wife, Suzanne Leenhoff, and her son, Leon; his artists friends, including Berthe Morisot (above); his great many literary and theatrical friends, such as Emile Zola, and last but not least, his regular models.
Several of Manet's paintings have an unfinished quality about them (some paintings on display here were never shown in the artist's lifetime), which make them even more beguiling. Take for instance the above portrait which shows an open brushwork and real freedom of gesture. The sitter moves through the picture space, briefly glancing at the viewer, before moving out of the space. Is it a straight portrait or a figure in a Paris street scene?
All the expected highlights are here: Music in the Tuileries Gardens and The Railway etc, but I found myself particularly drawn to the Status Portraits. These type of pictures require an artist to communicate the social and economic circumstances of the sitter – power, wealth, position and breeding – in ways that are immediately legible for the viewer.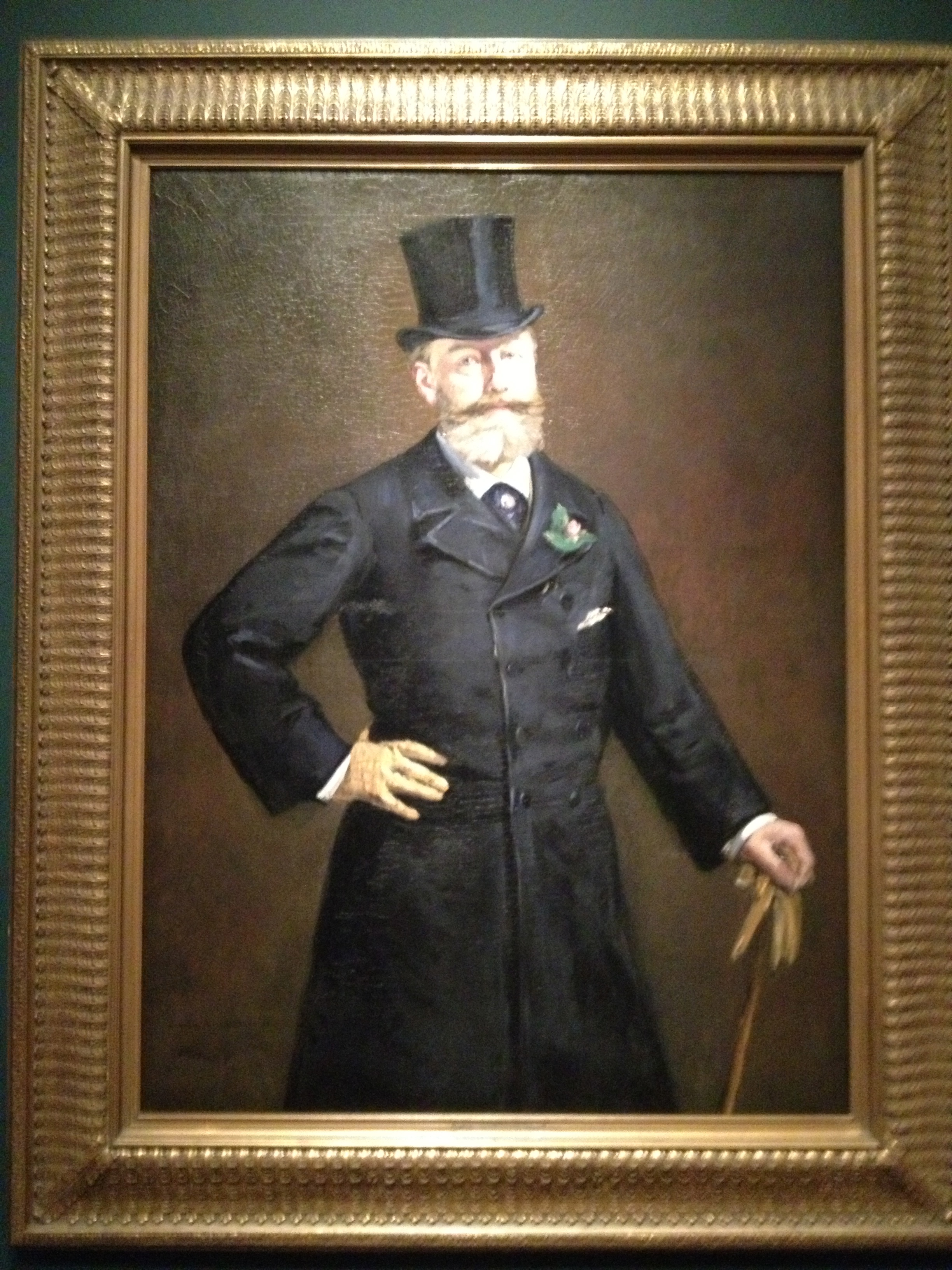 Towards the end of his relatively short life (he died at the age of 51), Manet increasingly used pastel in his work. The medium proved less physically demanding, produced rapid results and retained the rich, varied palette of oil paints. The striking portrait below is an expert demonstration of the artist's command of pastel.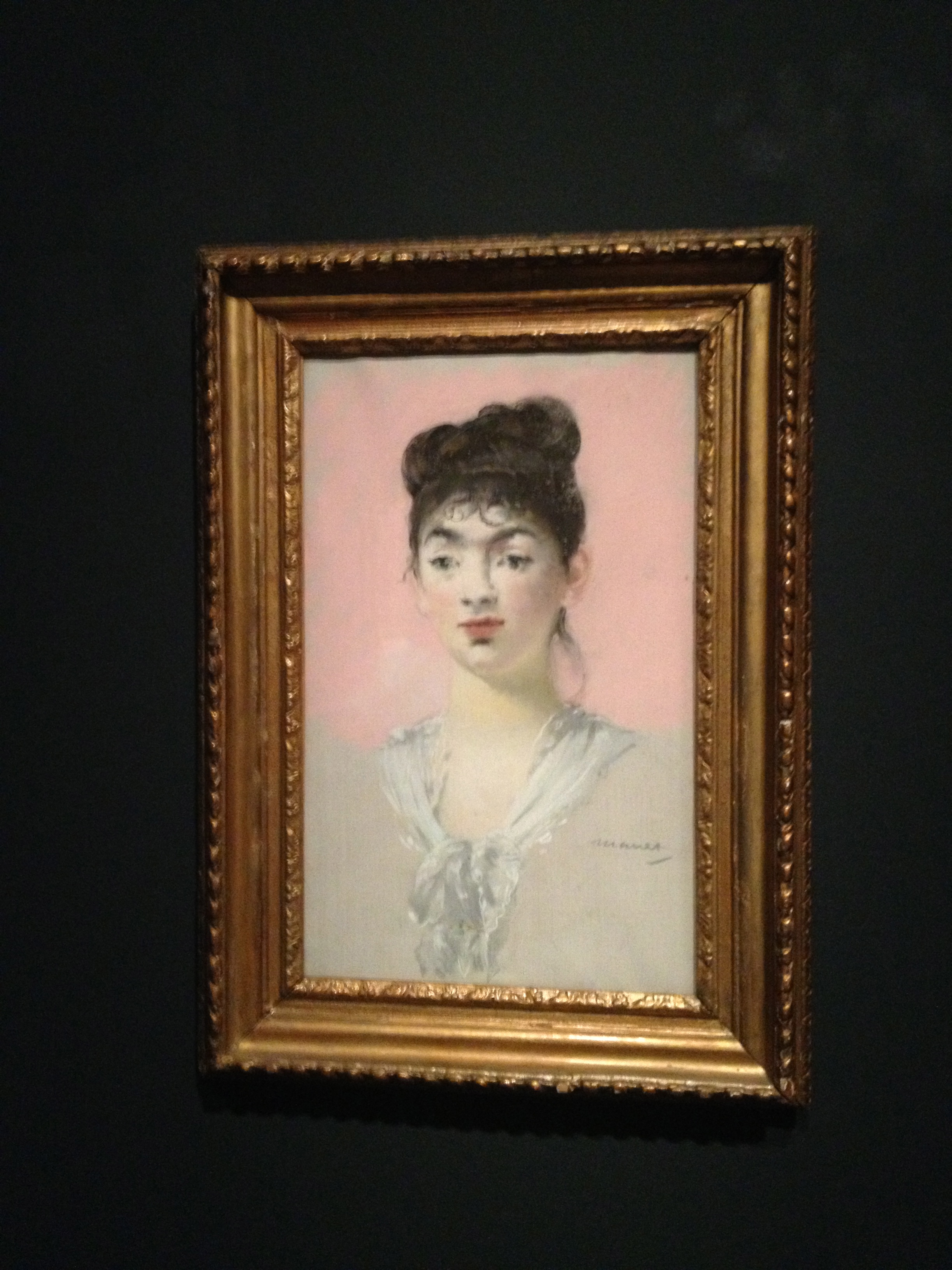 Manet's independence of style, individuality of subject matter and seemingly non-conventional technique meant that his career was often fraught with rejection and negative critical response. Perhaps that's why his sitters nearly always came from his wide circle of artistic friends; the very same friends who could be relied upon to defend his always elegant, occasionally awkward but forever honest style of  art.
Simply unmissable!
Manet: Portraying Life opens tomorrow Saturday 26 January and runs to Sunday 14 April 2013. Opening times: 10am – 6pm daily (last admission 5.30pm). Late night opening: Fridays and Saturdays until 11pm (last admission 10.30pm), apart from Easter weekend 29 March – 1 April when galleries close at 6pm. Admission: £15; children under 12 free; friends of the RA go free.
For further information please visit: www.royalacademy.org.uk
All images by CELLOPHANELAND*.