The fabled palm-fringed coastline lapped by the warm waters of the Arabian Sea, also known as the 'pearl of the orient' is finally living up to its lustrous label. The word Goa was once synonymous with hedonistic holidays; a reputation which began in the 60's with the first influx of hippies followed in the late 80's by Goa trance. Since the plug was pulled on the party scene, India's smallest state with its salubrious winter climate and idyllic beaches, have made it one of the most popular spots in South Asia.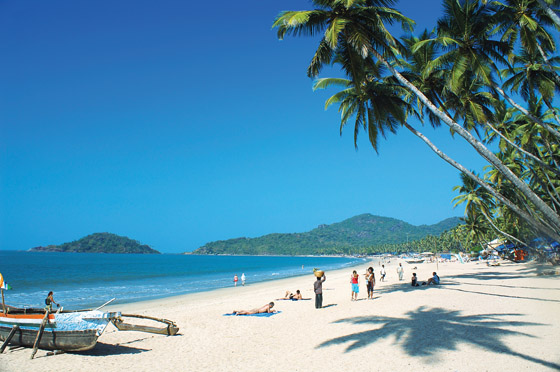 In fact, India's smallest state accounts for 12 per cent of the four million tourists who visit India each year. Goa is also one of India's richest states with the highest GDP per capita and with a primary industry of tourism, luxurious hotels and spas are plentiful leaving the hippy image rooted firmly in the past.
The luxury began before even setting foot on Indian soil. As a guest of Qatar Airways; the only full service scheduled global airline flying to Goa, we were able to experience the delights of their $100 million Premium Terminal for First and Business Class at Doha International Airport during our stop in Qatar. Think lilly-scented marble atrium, water features, personal concierge, fine dining, spa, jacuzzi, sauna or a soothing massage. Almost worth missing the onward flight for!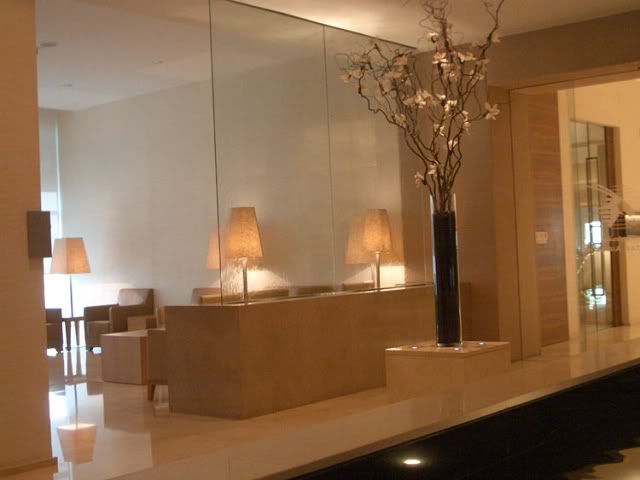 Upon reaching Goa, the luxury continued in the form of The Taj Holiday Village which sits on Sinquerim beach.  Set in 28 acres of tropical landscaped gardens, four giant banyan trees aged between 300 and 350 years mingle with more than 1000 coconut trees, hundreds of palms and an abundance of jasmine and passion flower. A stroll through the gardens helped identify everything on the menu, including egg plant, avocado, chilli peppers, mangos and konkum. This is the konkum coast and the big red berries make wonderful juices and when dry, are also used in curries.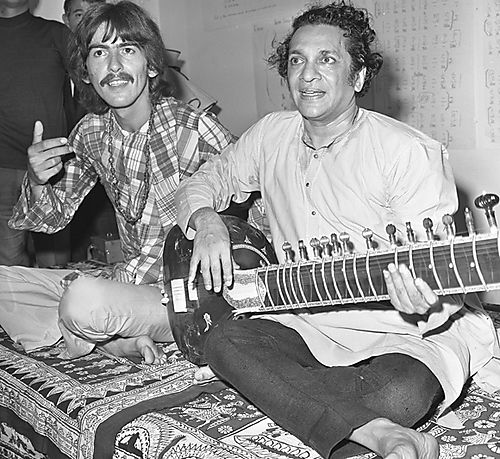 The architecture is inspired by Goa's colonial past and the terracotta-roofed cottages have every contemporary comfort along with sprawling veranda's. George Harrison liked to stay here when he visited Goa and would take sitar lessons with Ravi Shankar on the Taj's manicured green feathery lawns. Celebrity Chef Rego presides over The Beach House with his legendary Goan cuisine and the Jive spa offers holistic Indian therapies including Ayurveda programmes under the guidance of Vaidyas (Ayurveda physicians).
It's tough to leave the tranquillity of the Taj Holiday Village, but a visit to Old Goa is a must. The former capital which was virtually abandoned from the seventeenth Century following malaria and cholera epidemics, was granted World Heritage status by UNESCO.  It's a hub of beautiful churches with the greatest attraction being the tomb of St. Francis Xavier; the renowned sixteenth-century missionary who remains are enshrined in the Basilica of Bom Jesus. Evidence of Portuguese domination is everywhere, most notably in the architecture and Goa's 450 years under the country's rule produced a unique, syncretic blend of East and West. With its natural harbours and wide rivers Goa was the ideal base for the seafaring Portuguese who arrived in 1510 aiming to control the spice route from the East. Portuguese rule came to an end in 1961, however the locals are proud of their Portuguese ties and the language is still spoken in many homes, especially in South Goa. However that's not to say that Goans don't hang on to many old-age traditions such as whitewashing their homes with seashells.
A visit to Goa wouldn't be complete without making time to laze on its revered beaches. Passing rice paddy fields, sugar cane fields, dodging errant cows sitting in the road not to mention green and yellow Ambassador cars shaped like London's black cabs, arrival at Anjuna beach is magical. Undoubtedly the most beautiful beach on the north coast with a natural curve of soft white sand fringed by swaying coconut palms. There is also a vibrant flea market which happens every Wednesday and sells an eclectic collection of Gujarati, Kashmiri and Tibetan handicrafts. For those wanting to escape the hustle and bustle, Baga beach is small but perfect and the lively Calangute beach is home to Souza Lobo; one of Goa's oldest restaurants where you can dine out on the sand, deservedly famous for its seafood and supplier of the best tiger prawns I've ever tasted!
Mapusa market held each Friday is another wonderful place to try the local fare. Fish, incense, spice and exotic fruit stacked in colourful heaps on the sidewalk sit alongside local specialities such as strings of spicy Goan sausages (chourico), large green plantains, fenny: a local drink made out of cashew nuts and bottles of palm sap. Thanks to a fecund tropical climate, farmers grow a wide array of crops ranging from rice to cashew, areca and fruit whilst coconuts and fishing are still the main sources of income.
The best time to visit Goa is late September through to March. Temperatures increase around May and by the end of June, Goa receives the full blast of the Indian monsoon. Our visit coincided with the end of the monsoon, but not even the rain could tarnish the lustre of this pearl.
For further information, please visit www.tajhotels.com  www.qatarairways.com
CELLOPHANELAND* were guests of Taj Hotels and Qatar Airways.