Arthur Lasenby Liberty founded his Liberty empire 140 years ago. What began as a warehouse supplying fashionable goods from the Far East, Liberty's distinctive style and approach (Arthur Liberty's ambition was to create a new fashion rather than follow the existing styles) soon made it the source and originator of key trends in fashion history. From Orientalism and Aesthetic dress in the 19th century, through Art Nouveau and Art Deco in the early 20th century.
The Fashion and Textile Museum are presenting the first major retrospective on the pioneering retailer and design studio, and examining why Liberty is celebrated throughout the world, both as a department store and for its outstanding textile prints.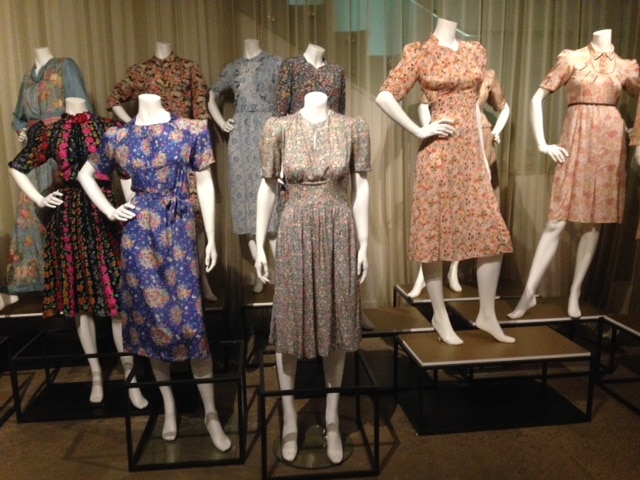 Liberty's life as a store began on Regent Street in 1875 selling coloured silks, but soon diversified into cashmere together with lacquerware, oriental goods and then furniture. Premises were extended and Liberty & Co soon became one of the best shops in London. Clients included Dante Gabriel Rossetti, Frederic Leighton, Oscar Wilde, William Morris and James McNeill Whistler. The Liberty dress department opened in 1884 and Liberty style soon became firmly associated with a unique 'fashion' look. The Twenties and Thirties saw the development of the floral prints that are still associated with the company. 'Young Liberty' was introduced in the 1950s, showcasing the best of new British and international design. A wave of young designers in the Sixties embraced Liberty fabrics and the textile design studio continued to produce innovative designs. Designers such as Mary Quant, Gina Fratini and Jean Muir contributed to the company's key role in the fashion of the 1970s.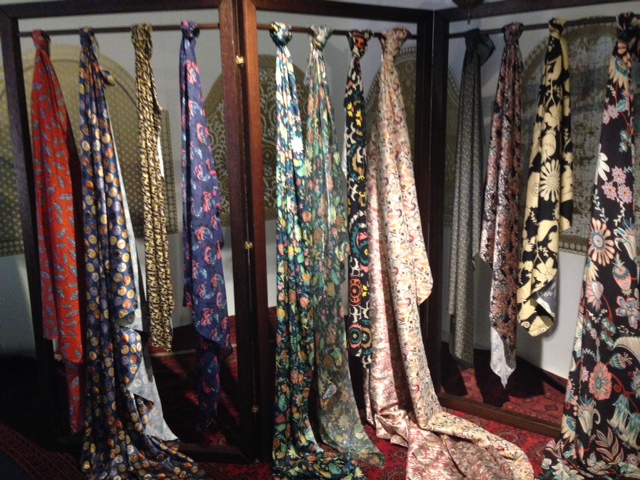 The exhibition features more than 150 ensembles and accessories; the largest number of historic Liberty garment shown together since the company's centenary in 1975. Outfits range from an 1890s cape constructed from embroidered Chinese shawls to a 1930 Paul Poiret pink silk robe to a late 1960s Macedonia print dress similar to the one Yves Saint Laurent famously used in his memorable Rive Gauche collaboration with Liberty. A spotlight is also shone on other interesting high profile contemporary collaborators including Vivienne Westwood, Jimmy Choo and Nike.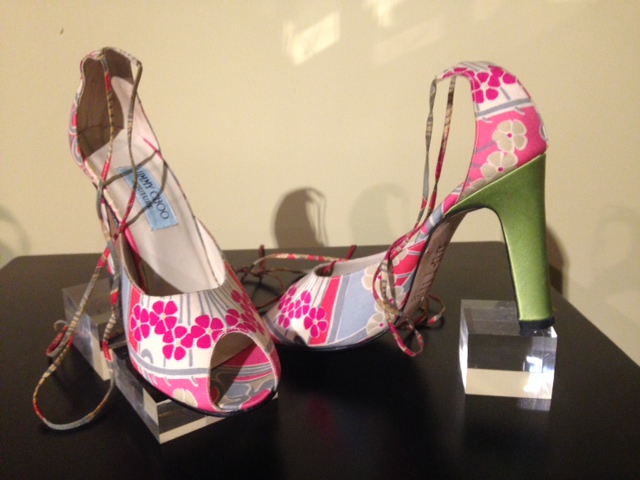 One of Liberty's greatest triumphs came from its co-operation with Thomas Wardle, a dying and printing firm based in Staffordshire. Together Liberty and Wardle worked on producing colourfast dyes in the tones of the Oriental textiles Liberty had sold so successfully in earlier days. These were in a huge range of shades, which they called 'Art Colours' but which grew to be known as 'Liberty Art Colours'. The shop window, full of draped silks in gradation tints became one of the highlights of Regent Street.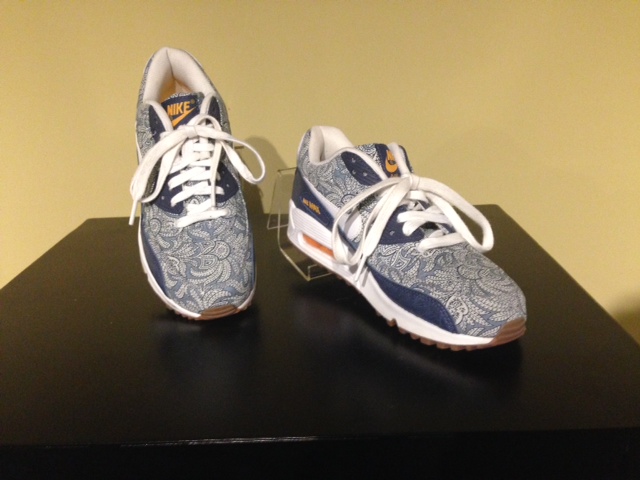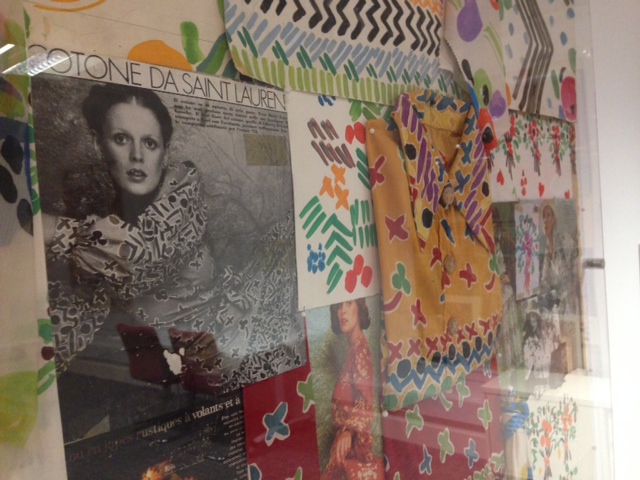 Liberty fabrics were hand-printed using wooden blocks. Because the printing was carried out by skilled craftsmen, it was possible to print the fine paisley designs which have been a constant in their design catalogue since they were presented towards the end of the nineteenth century. A fine paisley shawl would take many hours to complete with each design requiring up to 27 different blocks. Each block took two weeks to make. Later, the machine-printing process would make it possible to to market Liberty prints all over the world.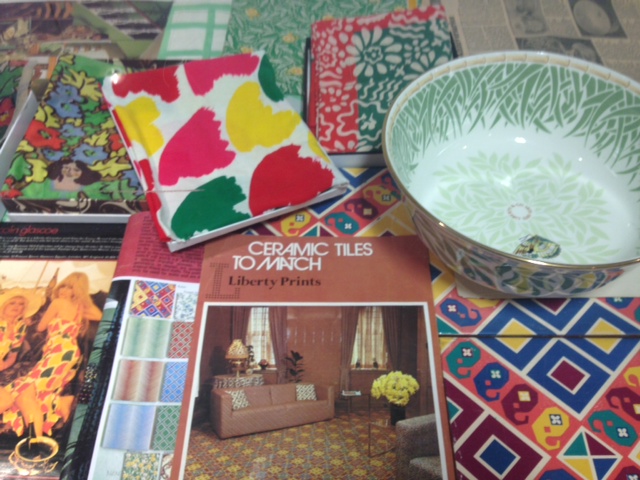 And no Liberty exhibition would be complete without  a mention of the stunning architecture of it's flagship store. Its design was aimed at giving the appearance of a series of shops rather than a single store. The wooden construction was built from oak and teak salvaged from two old two-decker men-of-war: HMS Impregnable and HMS Hindustan. A portrait of the two  original ships hangs in the store. Above the main entrance is a model of the Mayflower made from gilded copper. At the main doorway are the arms of Henry VIII six wives, grouped together, with the arms of Elizabeth I on the gable facing Regent Street.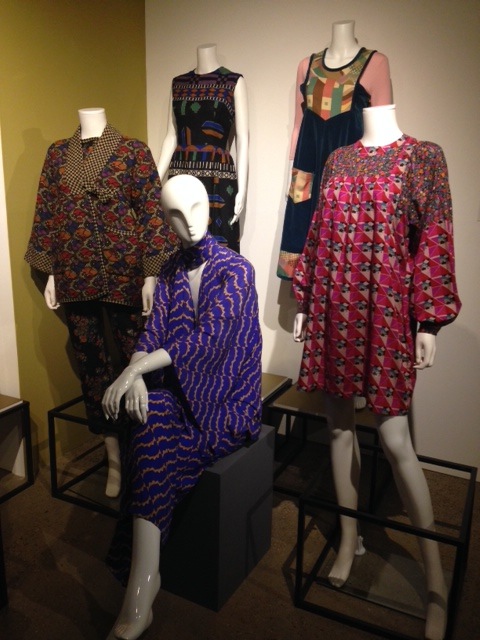 Liberty In Fashion runs until 28 February 2016.
For further information, visit: www.ftmlondon.org
All images by CELLOPHANELAND*