We particularly love Les Deux Tours as it's based in the Palmeraie area of Marrakech which, in our opinion, is a much more relaxing place to stay in contrast to the bustling medina. You're still only a fifteen minute taxi ride from the central action, but surrounded by three hectares of verdant Andulusian gardens and lily ponds, here, you can seriously unwind.
Designed by a former architect, Les Deux Tours has been made to look much older than it actually is. Heavy oak doors with theatrical moorish arches lead to hidden courtyards overgrown with hot pink Bougainvillea, and balconies that look better suited to Verona. We stayed in an extremely spacious Premium Suite complete with bedroom, living room and two bathrooms. The interiors were beautiful, but nothing in comparison to this view every morning,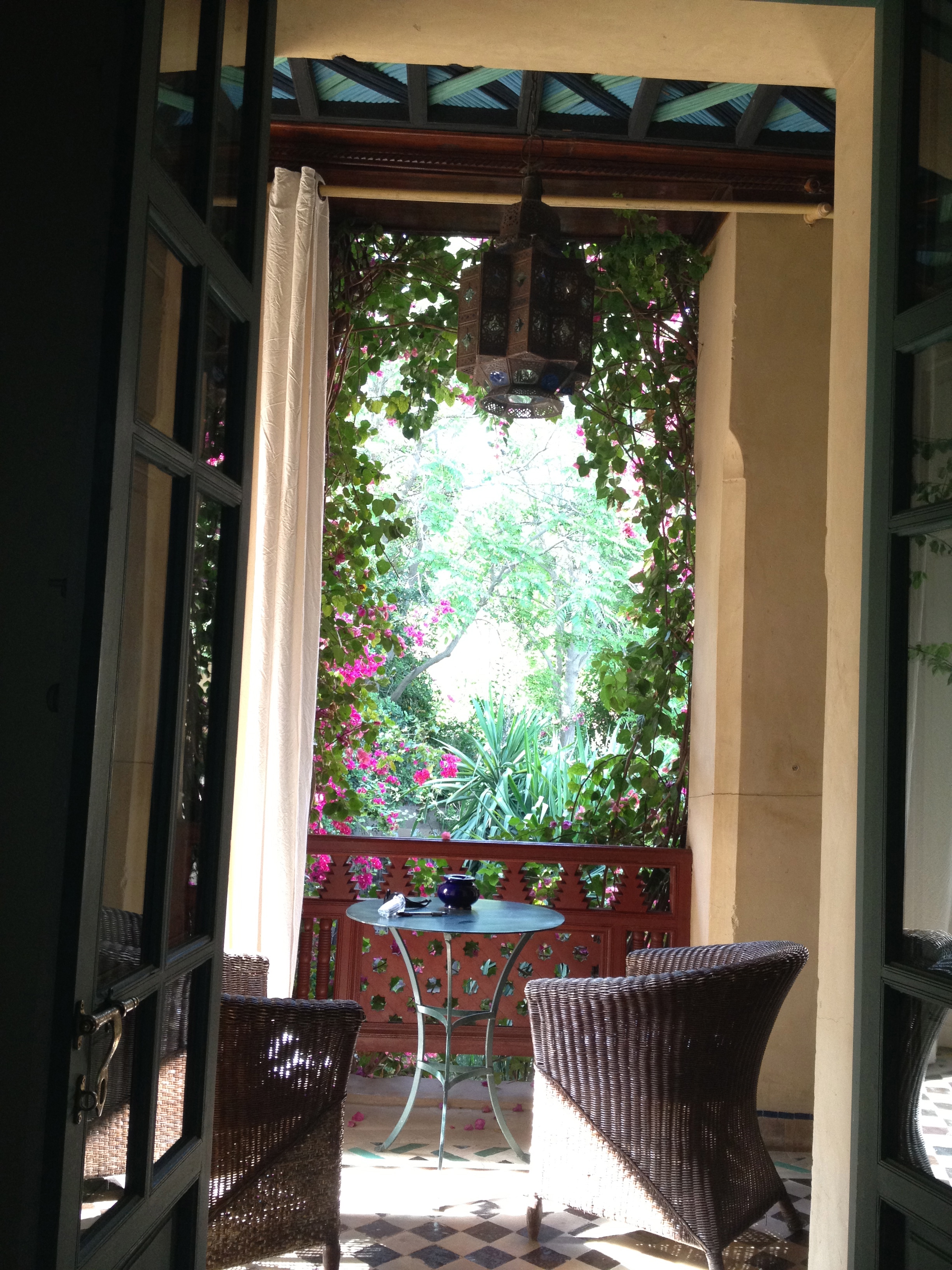 Here again, the spectacular moorish arch dominates in the master bathroom.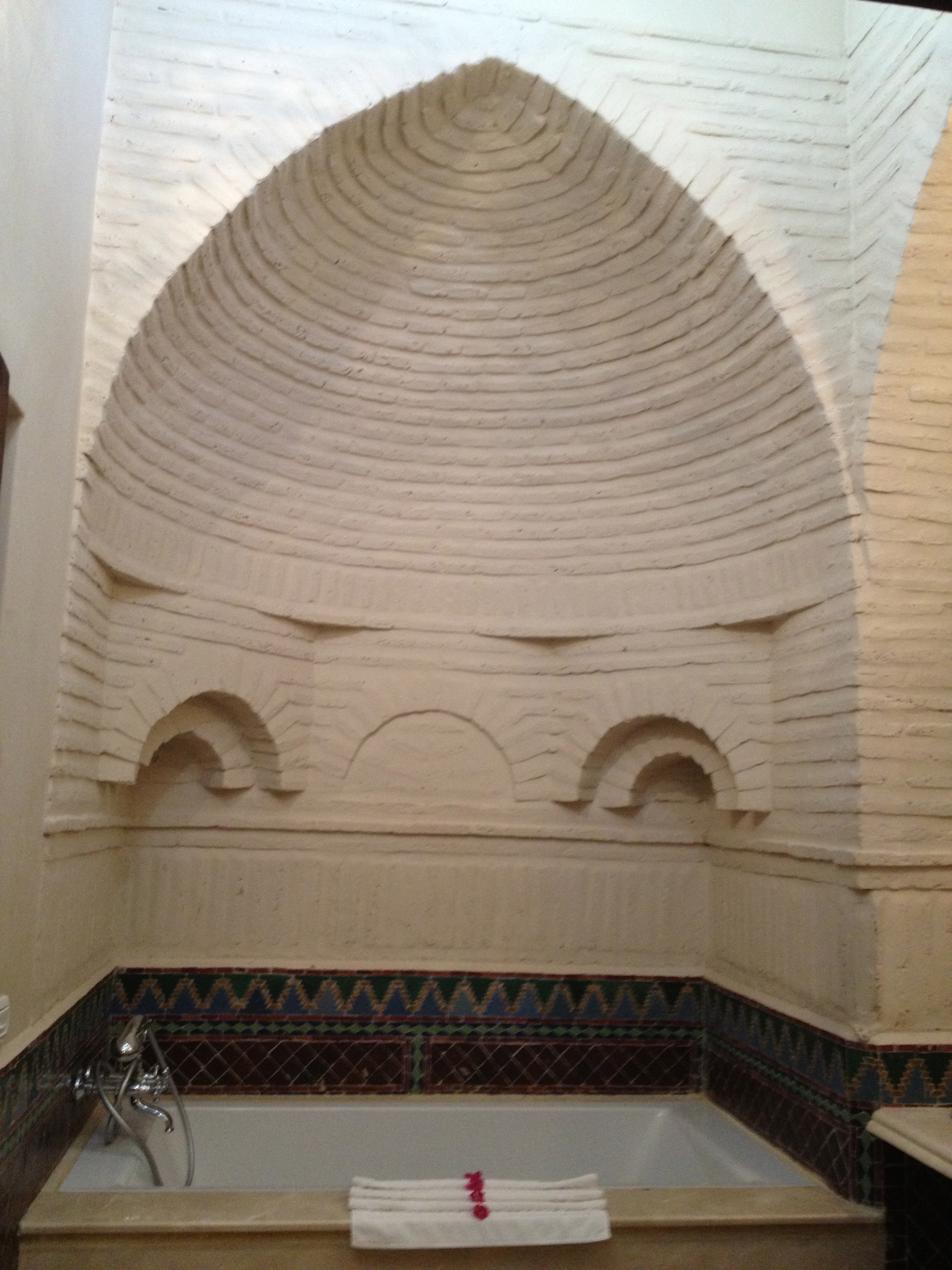 This is the kind of hotel where you never seem to bump into any other guests, apart from dinner and at the pool. There are so many pretty deserted courtyards in which to while away an enchanted afternoon.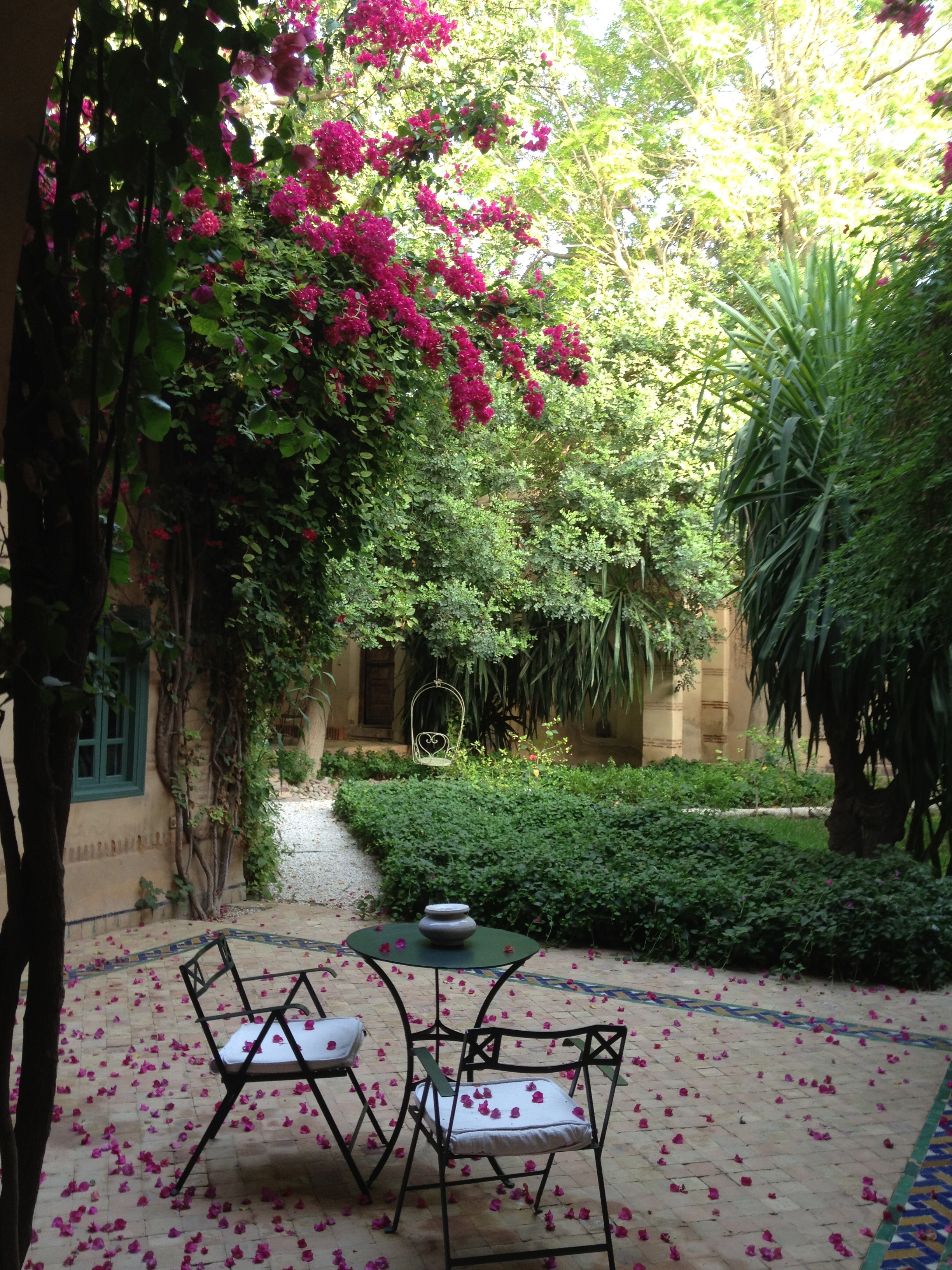 Although do be warned: Les Deux Tours is home to the largest and loudest bull frogs we have ever seen or heard, and after one previous night's deafening chorus, we were forced to take an afternoon nap!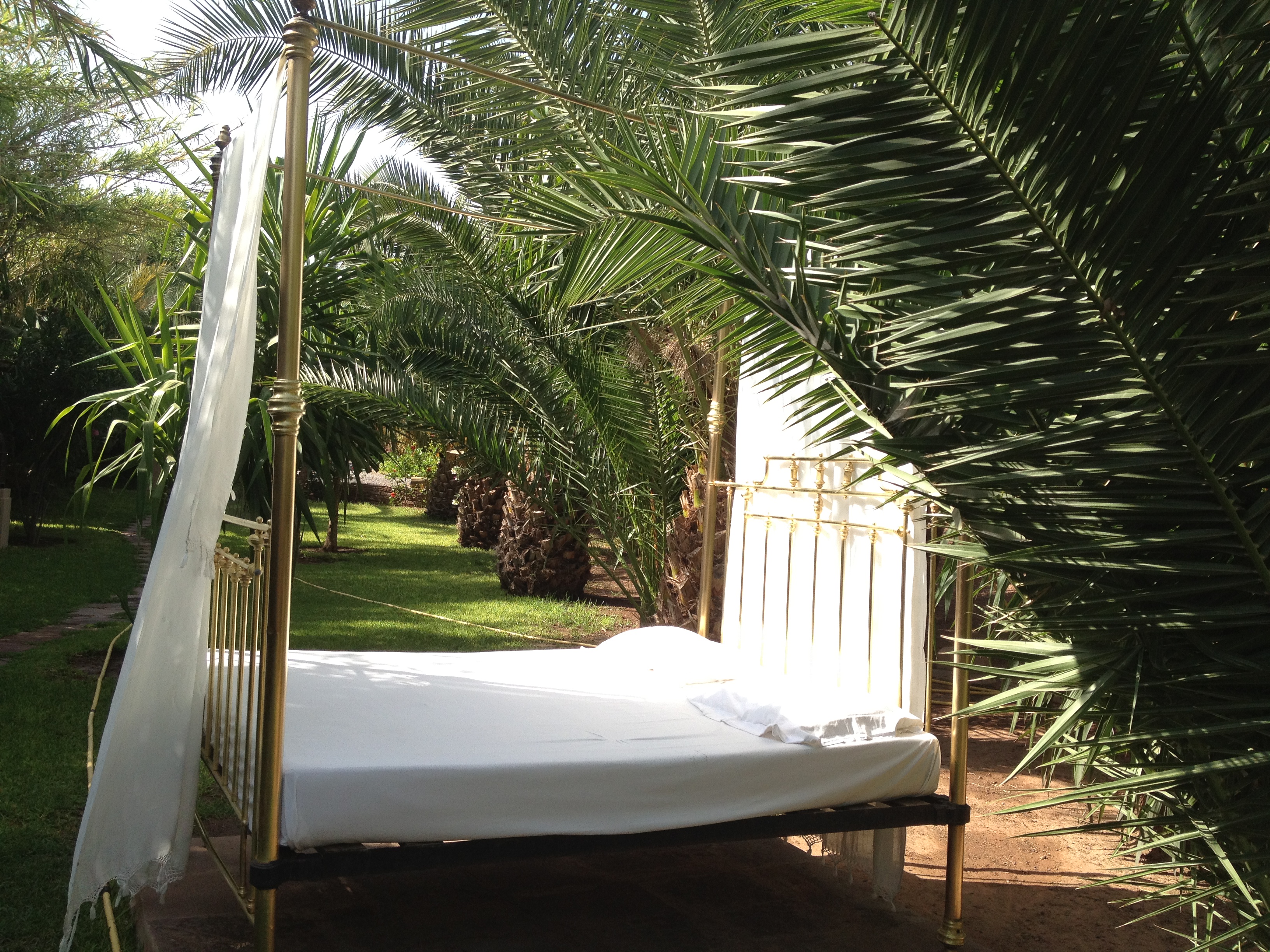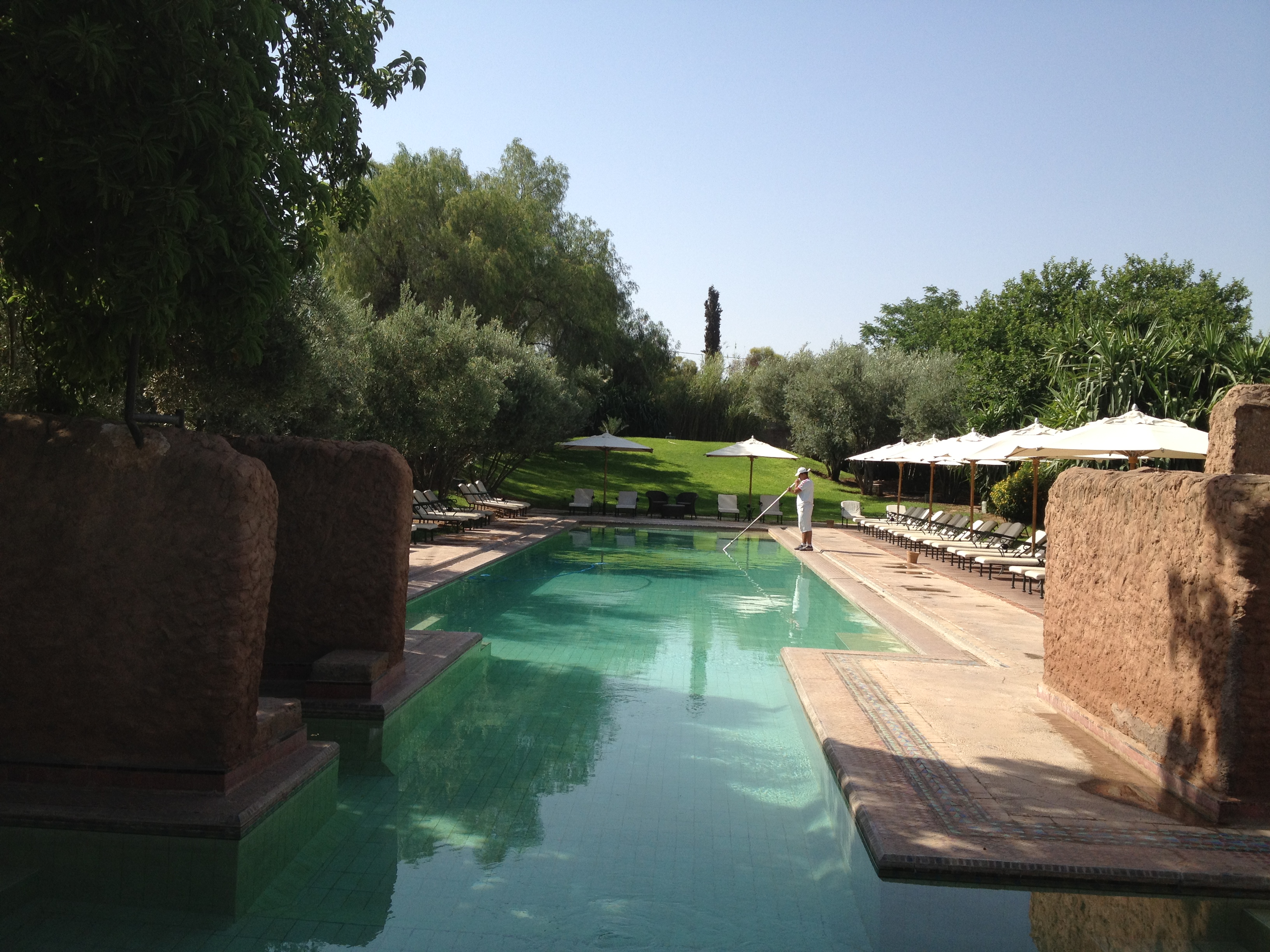 The menus at the two restaurants, Salammbo and Pergola, reflect the seasonal delicacies of the hotel's organic garden. In fact the food was so good, that we opted to dine in-house every night. An added attraction was the hotel's extremely talented Berber musician. Here, he's seen playing a Moroccan Rabab which is basically a box covered in skin with only one string, normally made by horse hair. Hypnotic!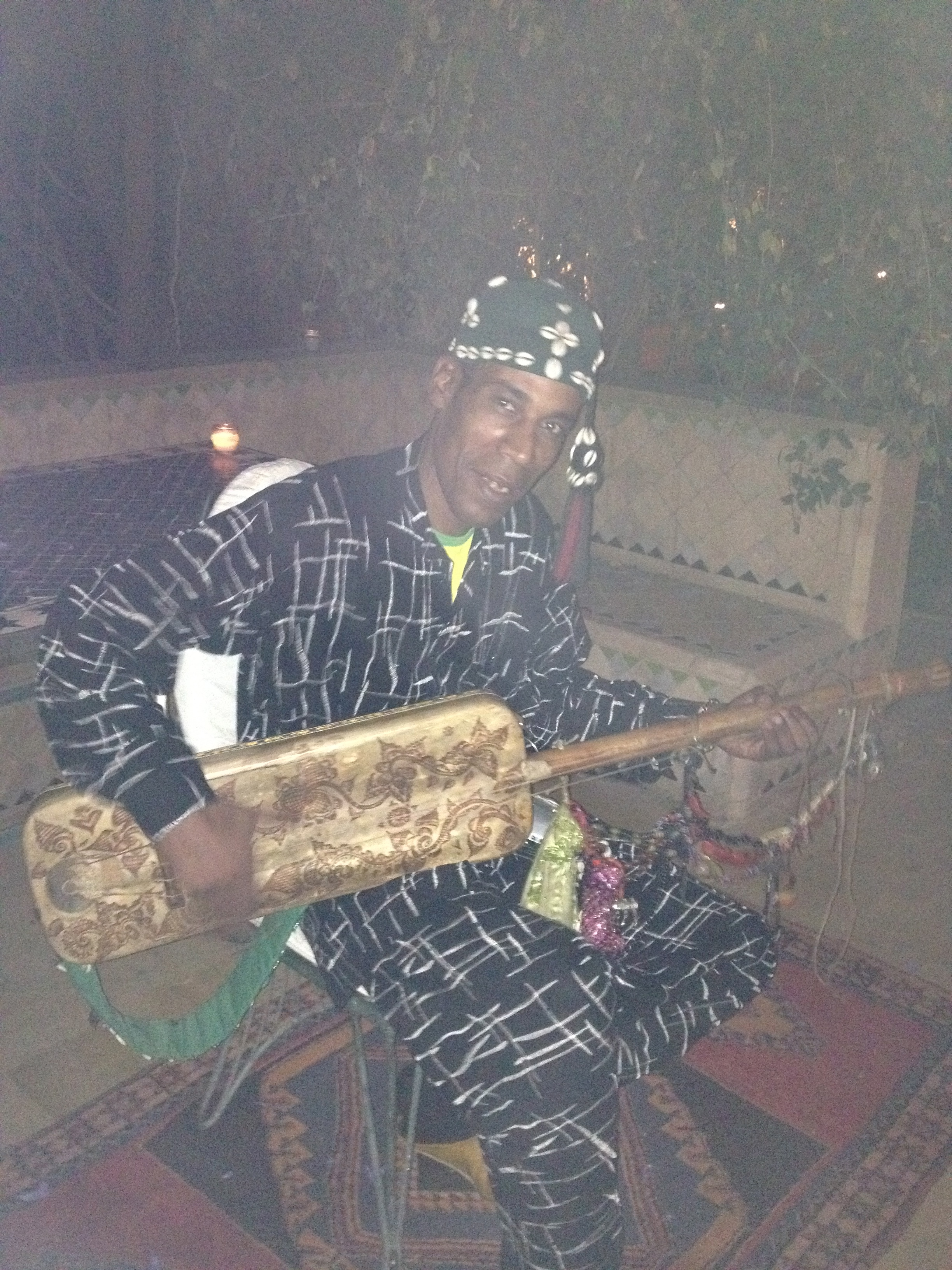 For further information please visit: www.les-deux-tours.com
All images by CELLOPHANELAND*.