La Mamounia is the stuff of legend. Regal to the last, this grand old dame of Marrakech has been welcoming presidents, prime ministers and the glitterati since the 1920s. Winston Churchill was a great fan and famously referred to is as "the most lovely spot in the whole world." This Moorish and Art Deco jewel positively radiates with opulence. Situated on the edge of the walls of the medina, seconds from Jemaa el Fna square, the hotel takes its name from the surrounding 200-year old gardens which were given as a wedding present to Prince Moulay Mamoun in the 18th century. Today, the exquisite grounds cover almost 20 acres. Having recently closed its doors for a three-year 120 million euro refurbishment, this five-star Arab-Andulusian palace has never looked better.
We're frequent visitors to Marrakech, and La Mamounia has always been a favourite stop for a pre-dinner cocktail, but this was our first visit since its re-opening at the end of 2009, and it really was akin to stepping into an Arabian Nights adventure.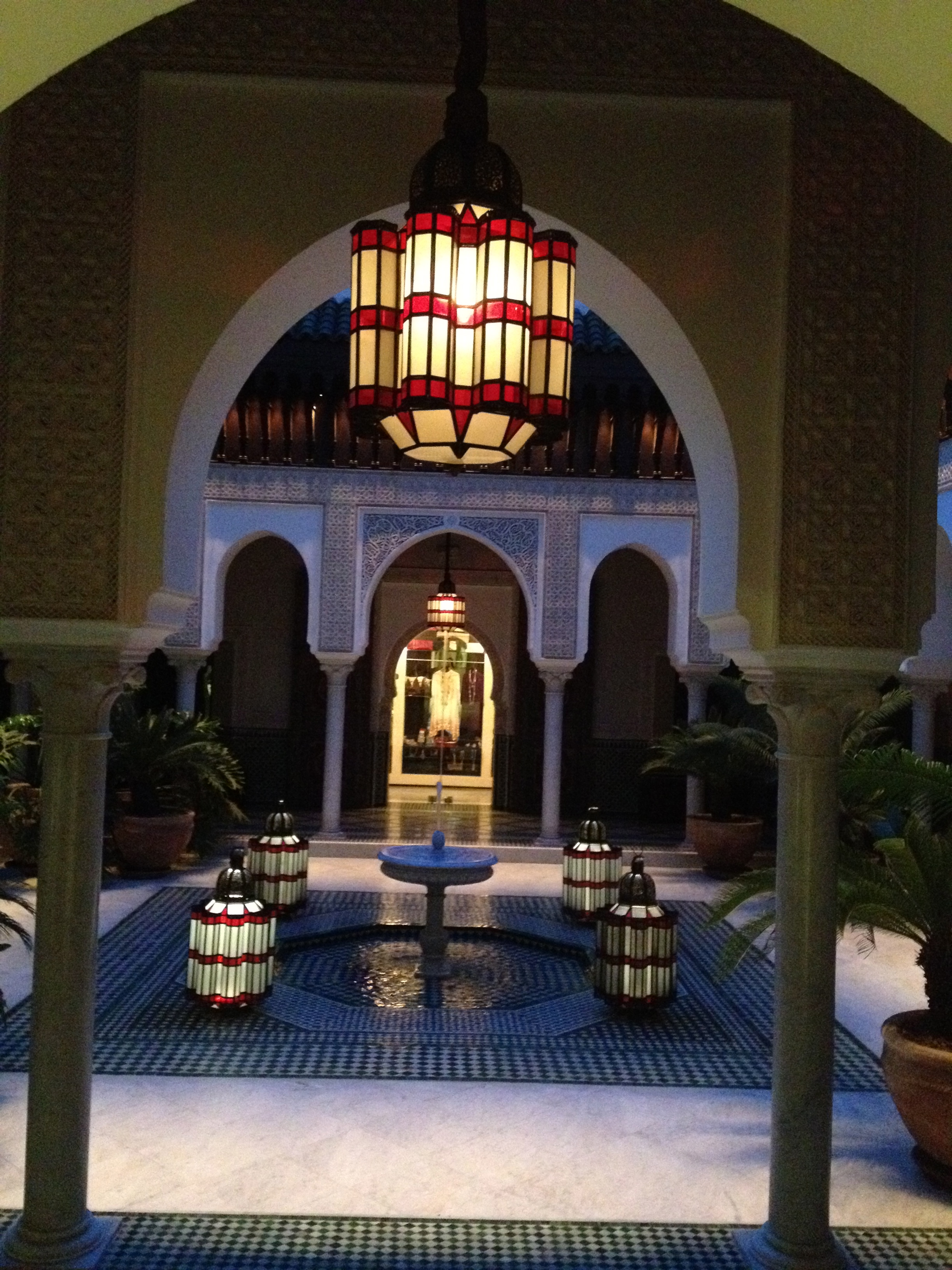 Keeping with tradition, we stopped for a glass of fizz at the Churchill Bar, with its ruby and Burgundy velvet, seemingly unchanged.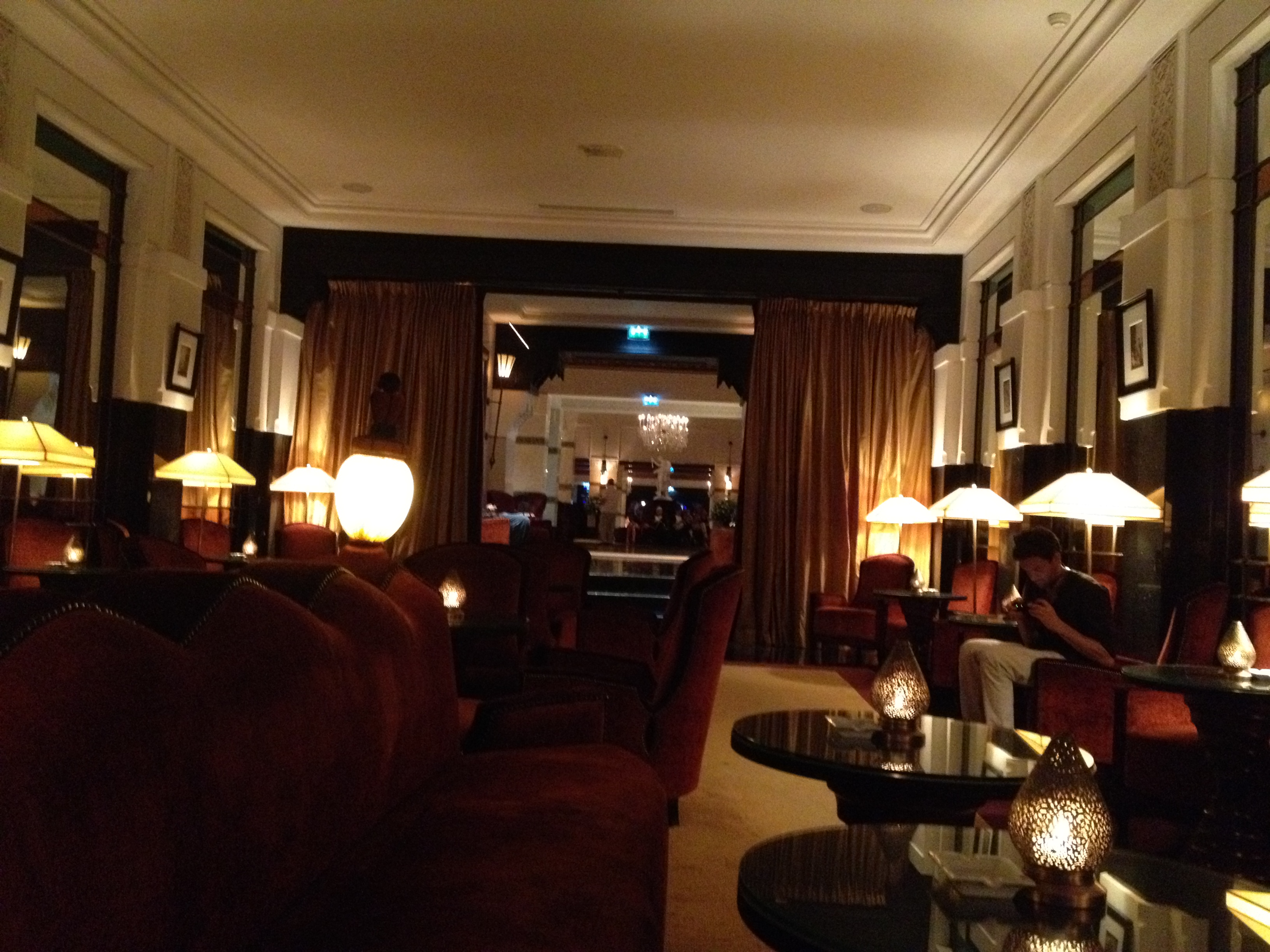 Then it was on to dinner at Le Marocain which is tucked away in a Riad right in the heart of the gardens. Its three floors include a magnificent terrace on the ground floor, and a bar on the top floor, with dramatic views of the Atlas Mountains. Le Marocain specialises in Moroccan cuisine, presented via an intelligent blend of tradition and modernity, created by Chef: Rachid Agourey.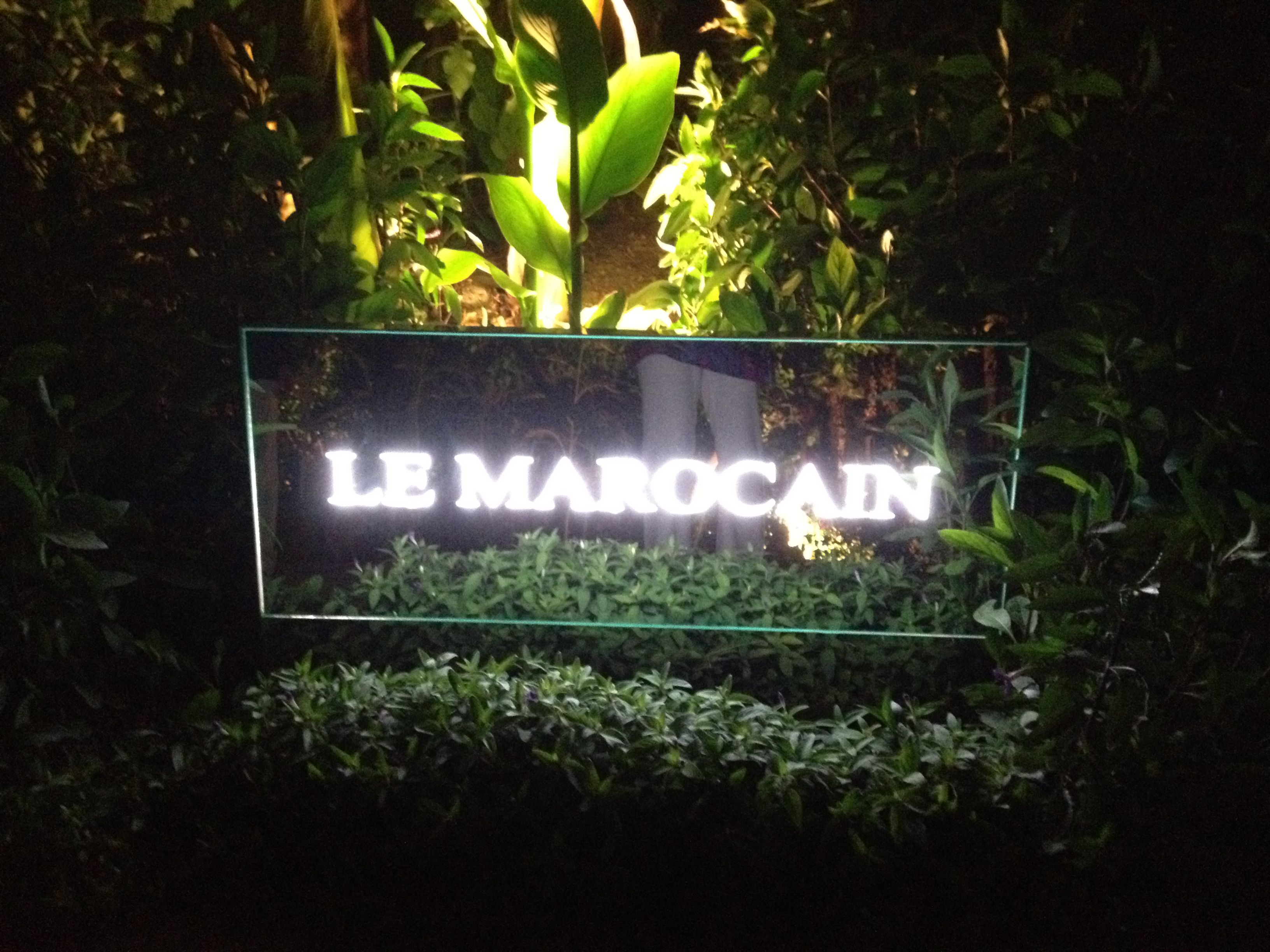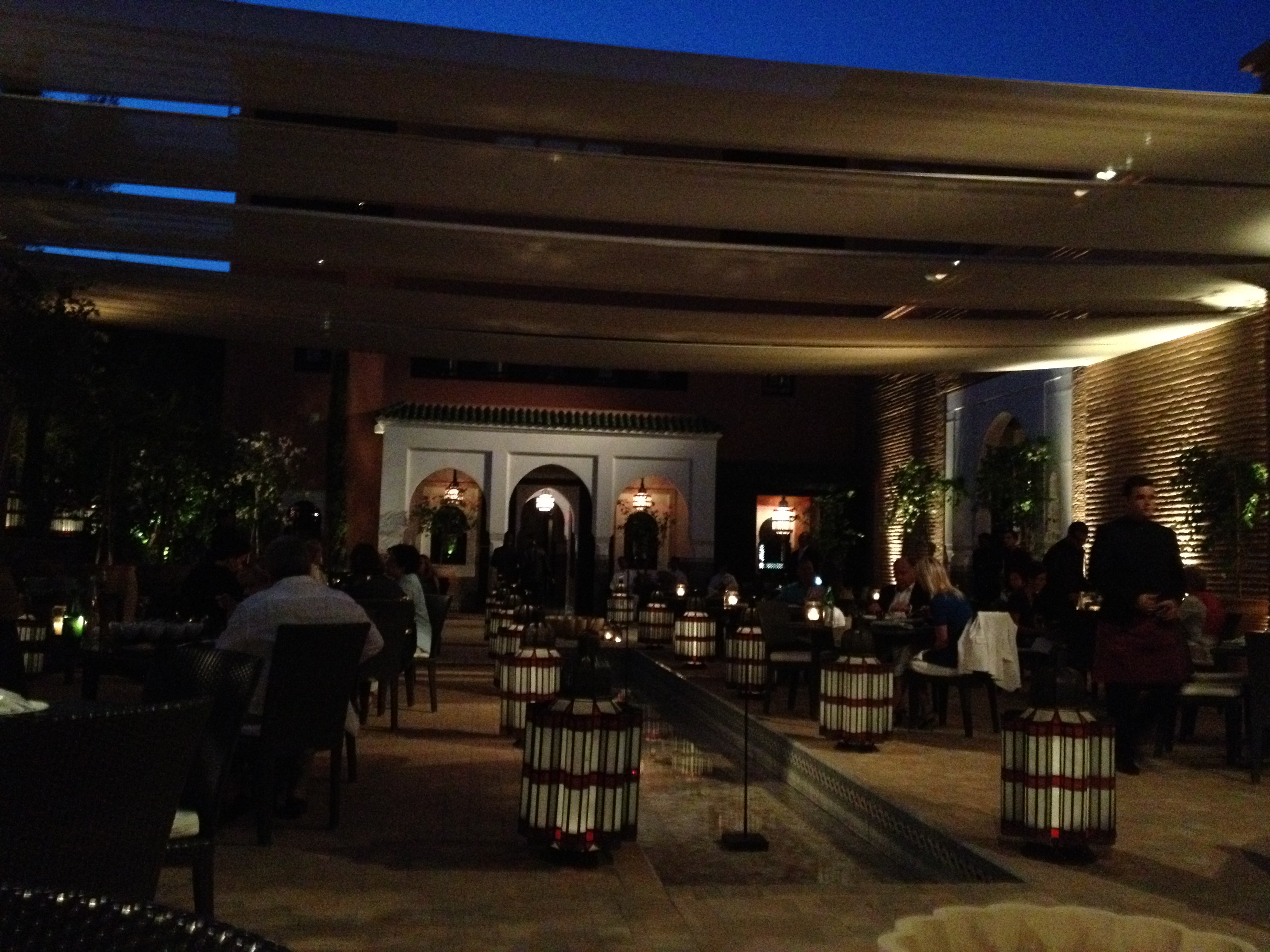 As it was such a beautiful evening, we chose to take advantage and dine outside on the terrace. A delicious Moroccan Harira soup with dates to begin with, followed by a Fes style baked red sea bream and couscous, together with an assortment of Moroccan salads. For dessert: a cinnamon scented orange salad, sprinkled with orange blossom water, and an orange sherbet on the side. Heavenly.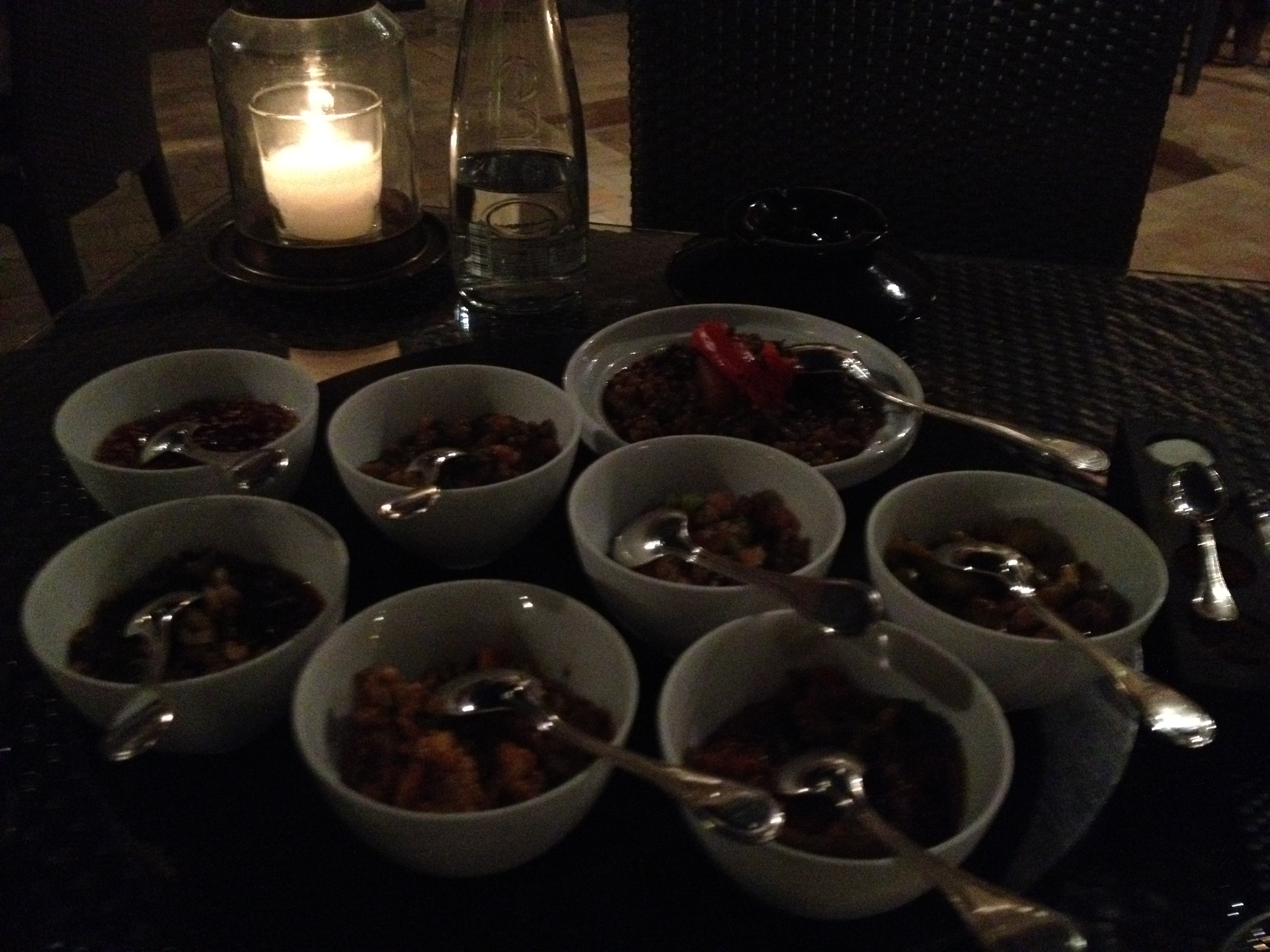 All accompanied by traditional music from a local trio.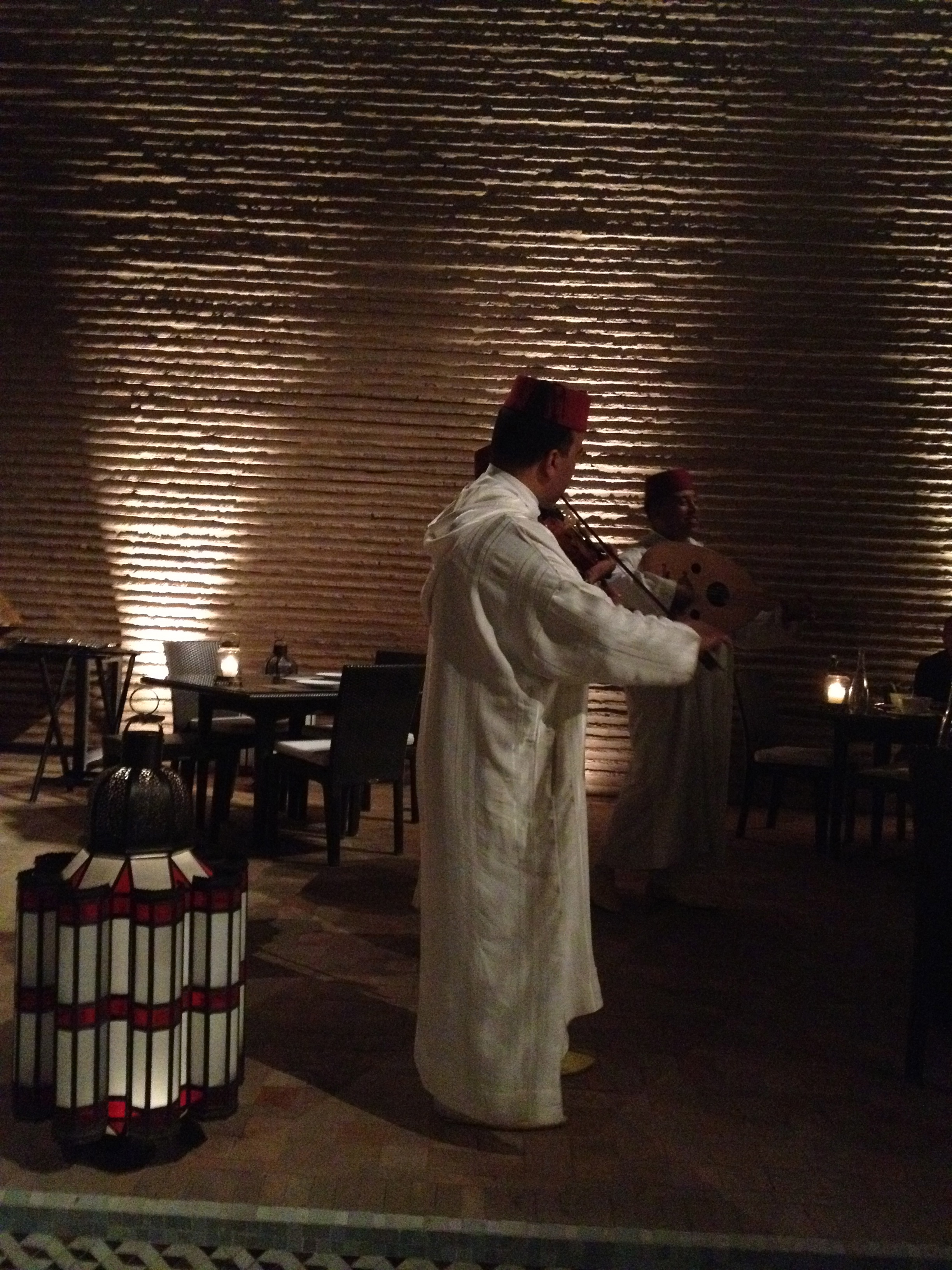 And last but not least, the arrival of a tray of delicate French pastries, and pot of steaming sweet mint tea. The perfect end to a Barmecidal feast.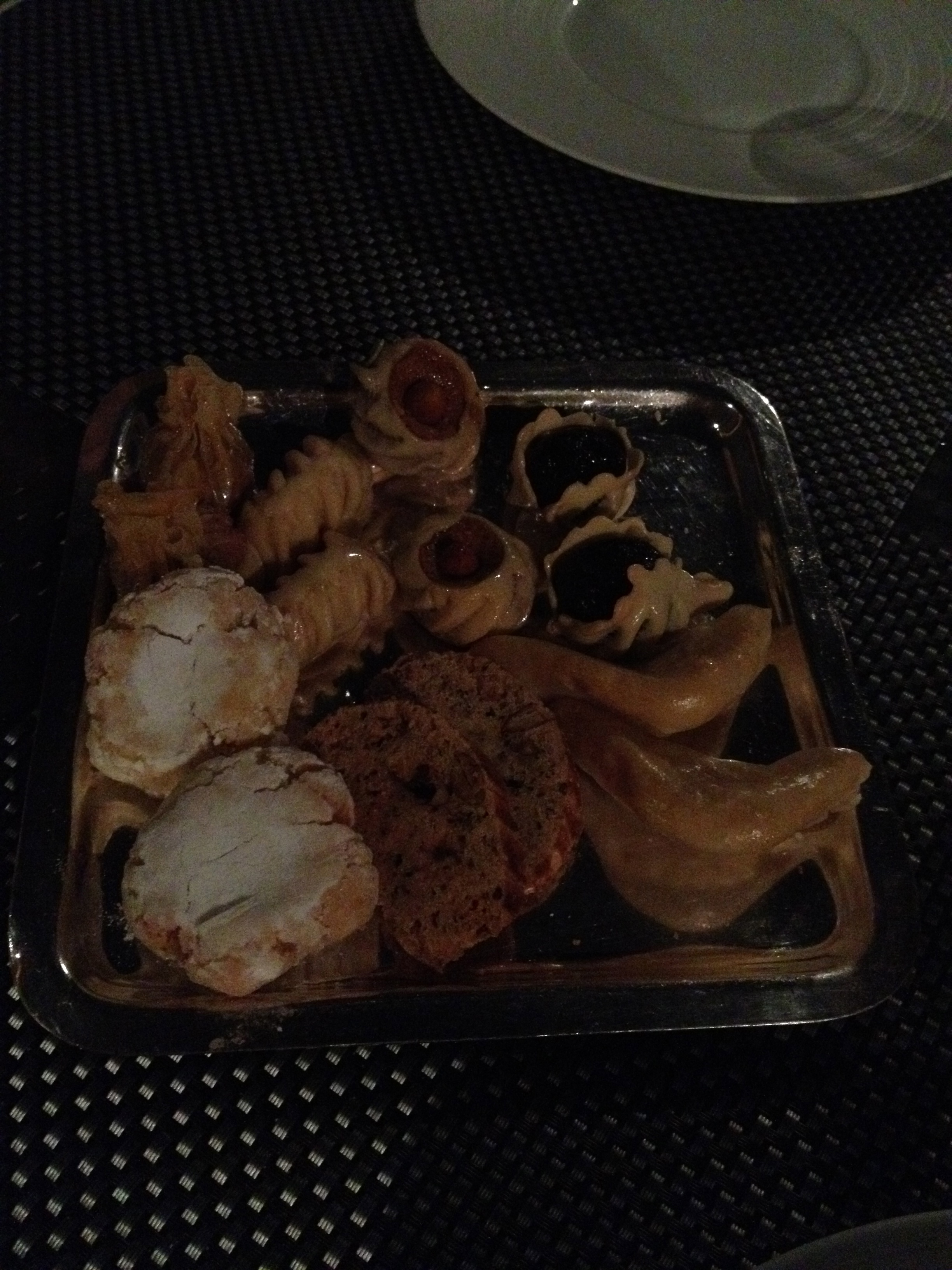 For further information please visit: www.manounia.com
All images by CELLOPHANELAND*.
CELLOPHANELAND* were guests of Le Marocain.