Coco Chanel's Riviera villa, La Pausa, is now on sale for £35m. Beyond most people's budgets of course, but for one lucky buyer, there will be an opportunity to procure not just a house, but an intriguing slice of history too.
Situated between Monaco and the glorious Belle Époque town of Menton on the far south eastern coast of France, this is one of the most exclusive spots on the French Riviera.
Gabriella "Coco" Chanel would visit here every summer to relax and unwind with her invited guests who included Pablo Picasso, Jean Cocteau, Pierre Bonnard and Winston Churchill.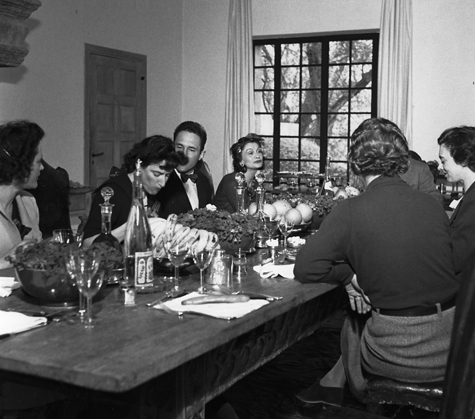 The villa was built for Chanel in 1928 by the architect Robert Streitz and was funded by Hugh Grosvenor, the second Duke of Westminster, with whom Chanel had a long affair. Designing the house together, they organised respective suites; the duke's bedroom full of sombre wood panelling and in contrast, Chanel's bedroom was brighter, with a wrought-iron bedstead (reportedly a late riser, Coco received many of her guests while still in bed), with its pink canopy, which still remains.
Other furniture belonging to Chanel remains, including Arts and Crafts carved chairs in the hall as well as a grand walnut piano (which Stravinsky used to play). There's also Chanel's master bathroom: bathed in a sophisticated, dusky pink abundantly decorated with mirrors and chandeliers.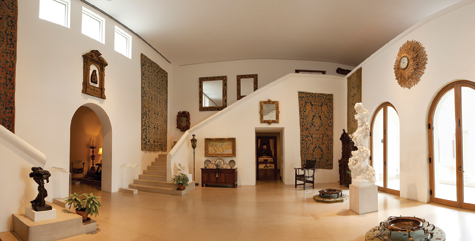 Chanel wanted something to remind her of the Cistercian orphanage where she had spent her teenage years and this manifests in a sculptured, white stone staircase which sweeps up from the grand entrance hall.
Much of the decor is still in its orignal condition; the last owner died in 2007, at the age of 90.
To find out more about this very special house please visit: www.burger-sothebysrealty.fr