For visitors to Marrakech, this gorgeous twelve-acre botanical garden really is a must see. Designed by the expatriate French artist, Jacques Majorelle in the 1920s and 193os, the Jardin Majorelle is actually more famous than the painter's now largely forgotten watercolours. Although the garden has been opened to the public since 1947, notoriety ensued when Yves Saint Laurent and his partner, Pierre Bergé, took charge of ownership in 1980. Saint Laurent adored Morocco and in particular, Marrakech, and would often visit here for inspiration and refuge. So much so, that when the designer passed away in 2008, his ashes were scattered in the garden.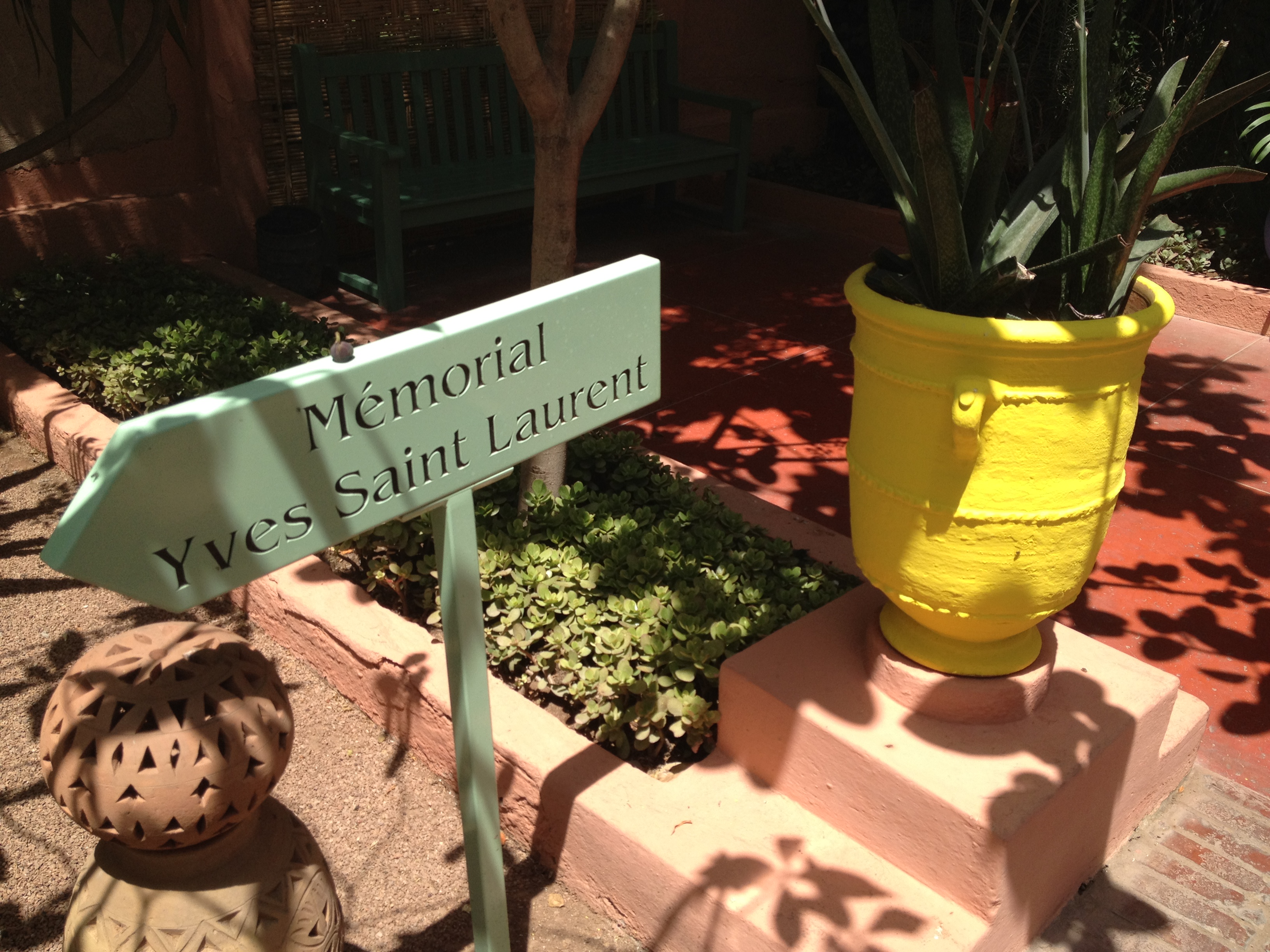 It is the perfect spot to while away a couple of hours and recover after a morning spent bartering at the souk. The highly shaded garden is a riot of orange, yellow and the special shade of cobalt blue which is named Majorelle Blue after the founding artist.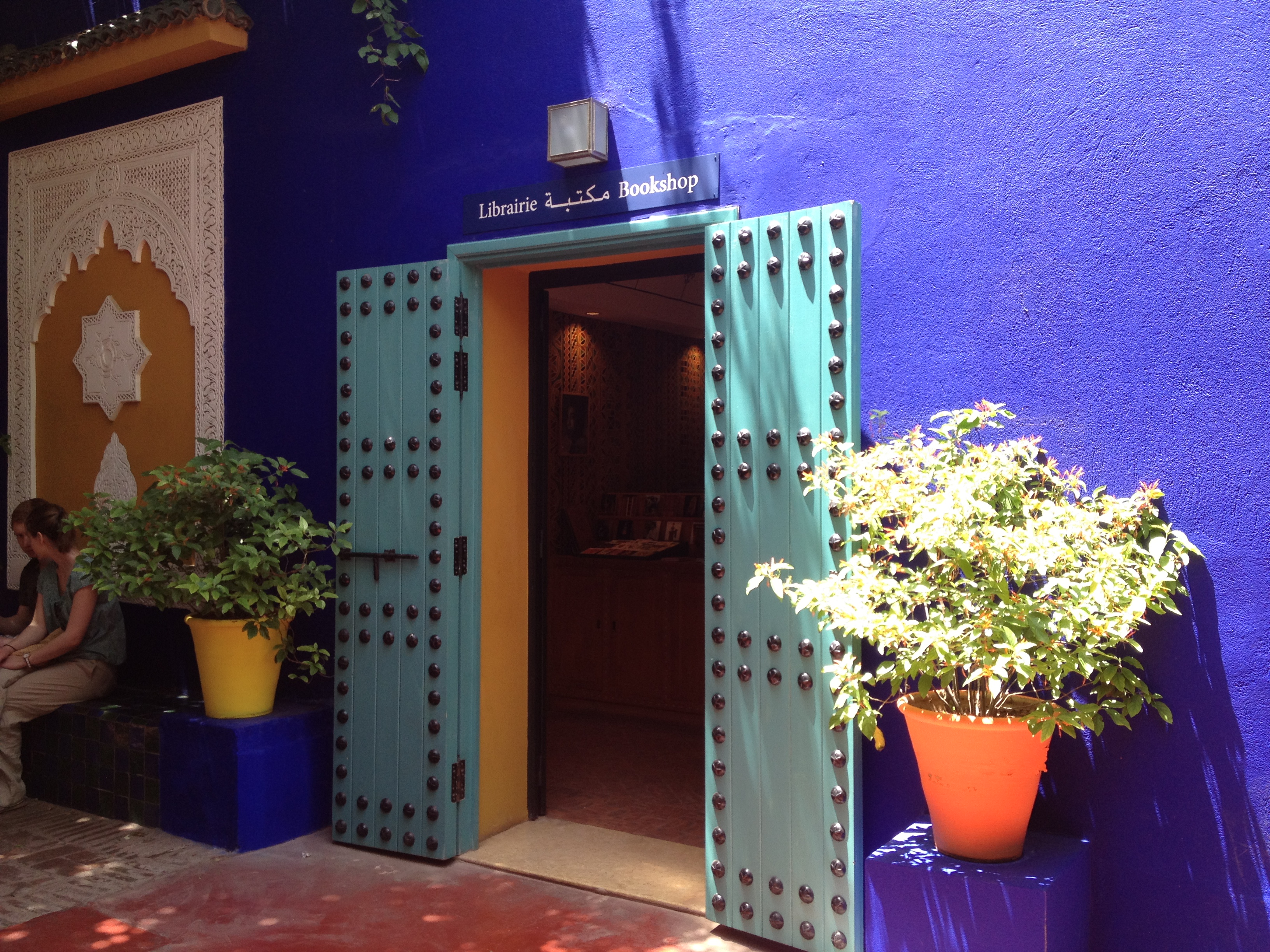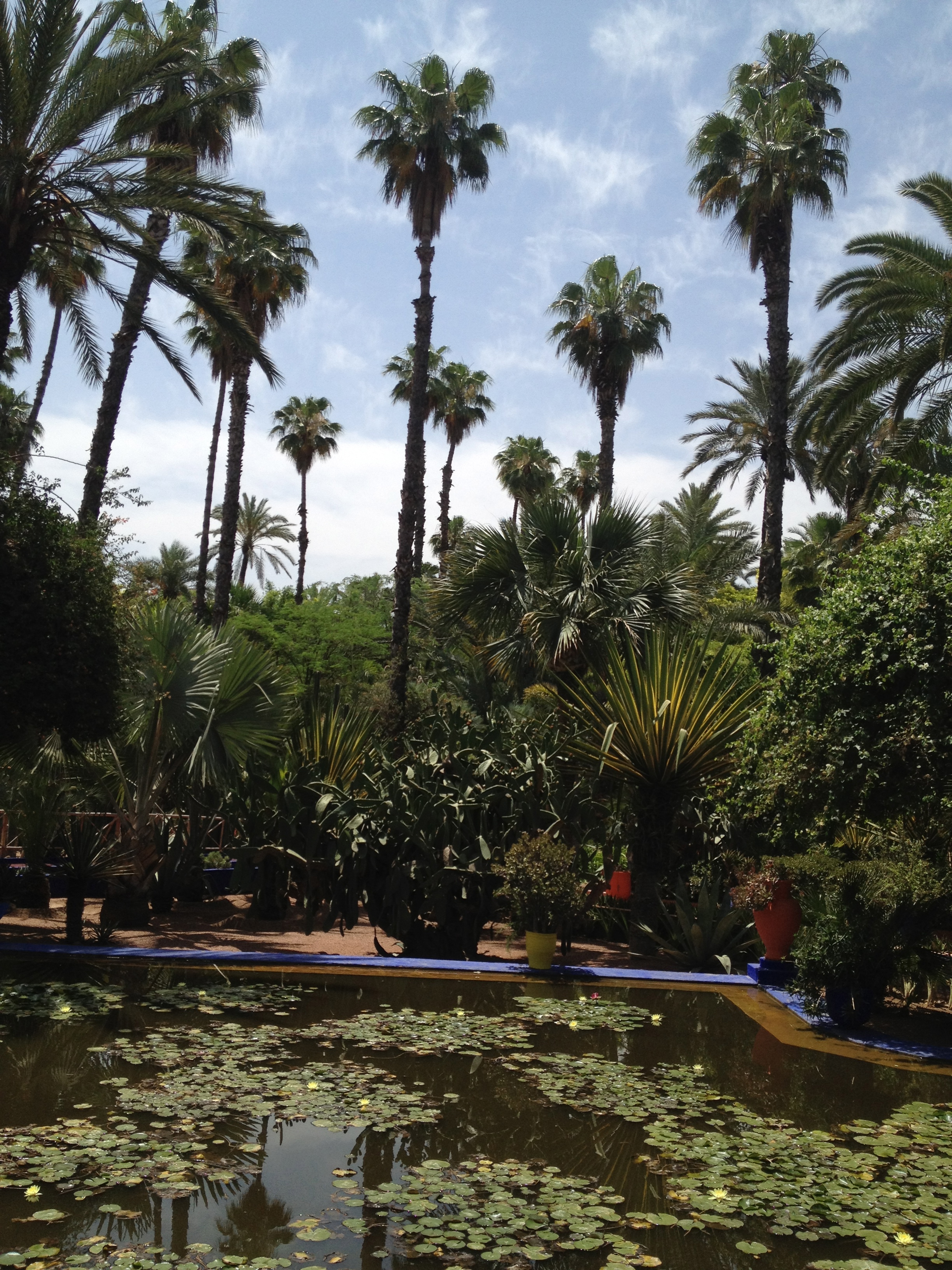 After a stroll around the sculpture-like cacti, it is well worth a visit to the impressive Islamic Art Museum of Marrakech, housed within the grounds. The collection includes North African textiles from Saint Laurent's personal collection as well as ceramics, jewellery, and paintings by Majorelle.
And lastly, it's fun to view Saint Laurent's Love posters exhibition. Every year the designer would send copies of the colourful collages as New Year greetings to his friends and fashion house clients.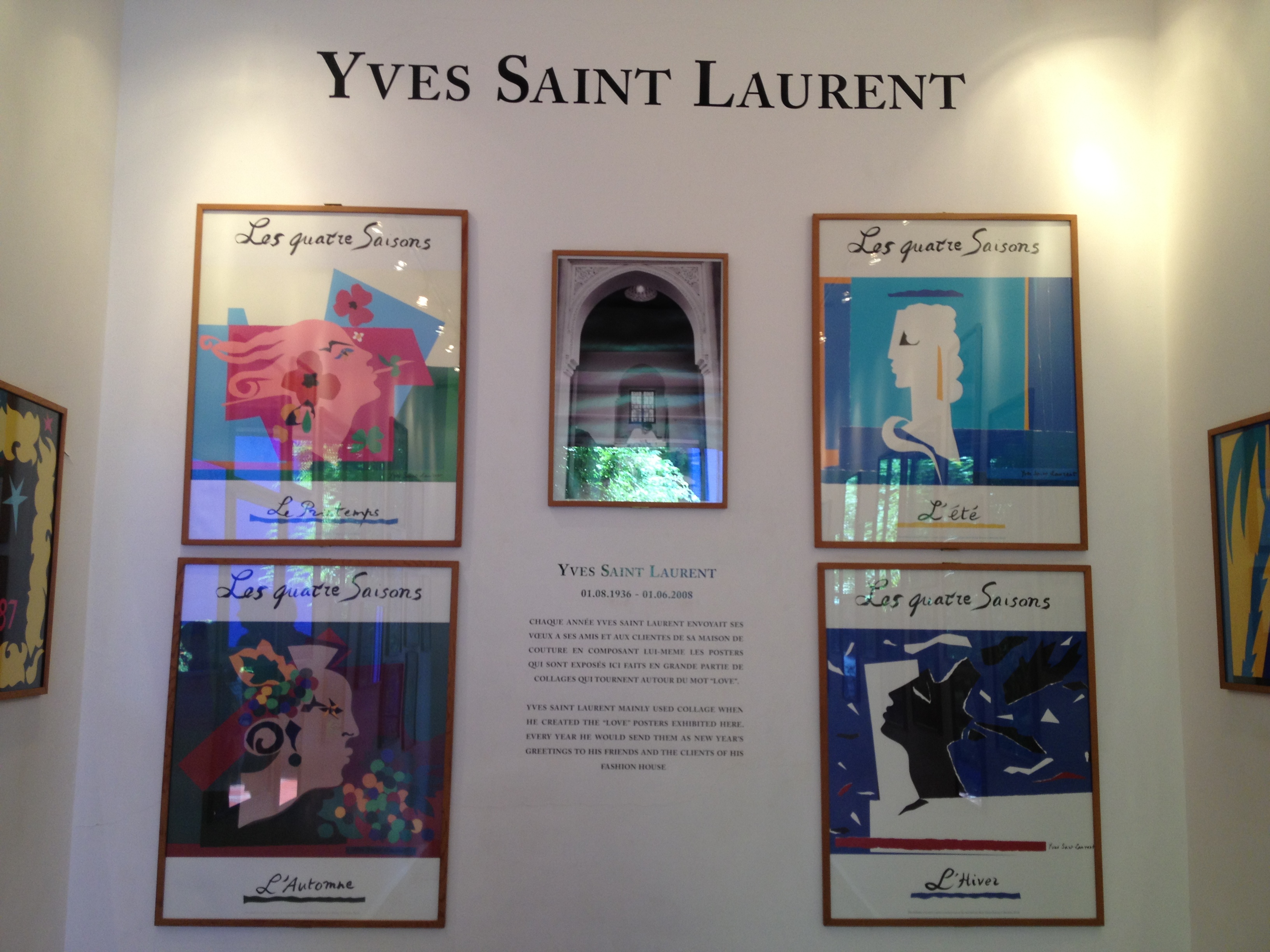 For further information and visiting times, please visit: http://www.jardinmajorelle.com
All images by CELLOPHANELAND*.
Recommended reading: Yves Saint Laurent Catwalk. To purchase visit our bookstore.