London is our favourite place in the world for restaurants. On the one hand it is always a joy to revisit some of those establishments that seem to have been around forever – places like Rules, J Sheekey or The Ivy – where you are always assured of top quality service and an excellent meal, whilst a calm and efficiency prevails amongst the staff.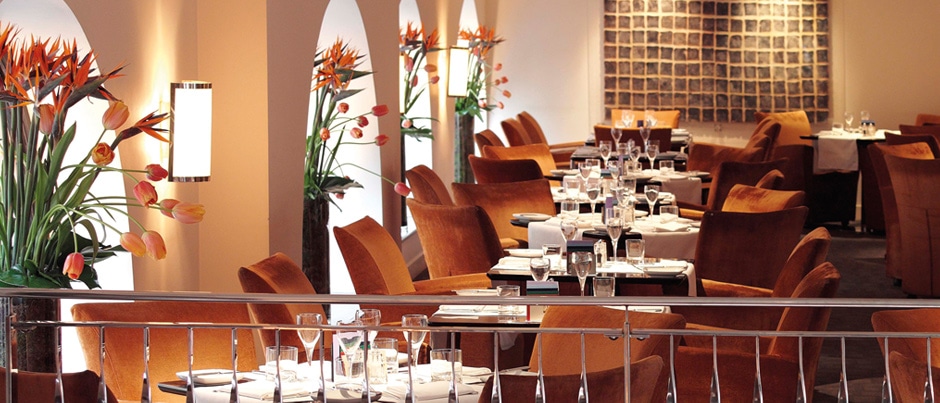 On the other hand, there is a continuous supply of new and interesting spots opening where you can try anything from Vietnamese street food to nitrogen frothed snail consommé. It was with great delight, therefore, that we discovered Indigo – an intriguing blend of the old and new located in the excellent One Aldwych Hotel (reviewed here).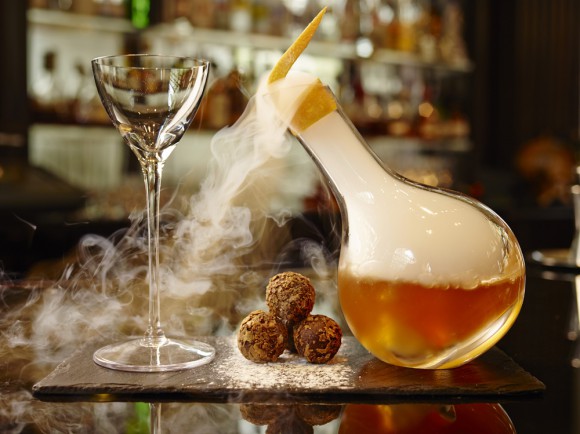 The restaurant is accessed via the hotel's Lobby Bar. This is a stunning double height space with original contemporary art works and dramatic floral installations – not to mention impressive cocktails and afternoon teas – that has already been named one of the top five hotel bars in the world by the Sunday Telegraph.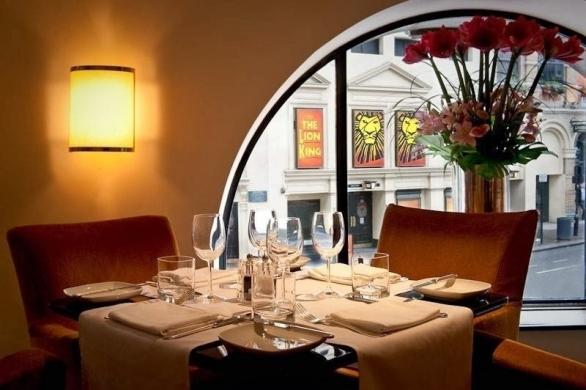 Indigo itself is an oasis of calm located on a mezzanine level where it enjoys impressive views over the Lobby Bar on one side or Aldwych on the other. It is modestly sized, very comfortable and is a place where you immediately feel relaxed. Service is superb with an unobtrusive manner and impeccable old-school attention to detail that, when done properly as here, looks almost effortless.
Service is nothing of course without fine food and Indigo delighted with a modern menu with plenty of adventurous and healthy options.
A warm mini-loaf with samphire and herbs was an nice introduction to starters that included a memorable Dorset crab with potted shrimp and pickled mackerel or attractively presented heritage beetroot salad.
A 'create your own salad' option was a possibility as a main course, or as an accompaniment, alongside other choices like a delicious potato gnocchi that came with butternut squash and pumpkin oil, or a fillet of halibut atop a pyramid of Charlotte potato, olives and marinated potatoes.
We thought that we had no room for dessert, but the choice was just too tempting, and we opted for the pineapple carpaccio with coconut sorbet, and an Amedei chocolate mousse with honeycomb, alongside a delicious almond milk ice cream.
There was an excellent selection of wines by the glass to choose from on an already impressive list. Our charming and knowledgeable sommelier suggested the Chablis as the perfect accompaniment to our mains which we followed with a delicious Chateau de Loupiac dessert wine.
This was dining close to its best, and we left with that warm feeling only the most desirable restaurants can provide. Indigo already feels like an old friend and is a place to which we shall undoubtedly soon return.
For more information visit www.onealdwych.com
You may book online here
Images by CELLOPHANELAND* and One Aldwych.