Love is our energy. Wisdom is our power. It's time to shed light to all corners of the world. Enjoy the trip we make together.
– Yoko Ono Lennon –
Last Tuesday 9 October – on what would have been John Lennon's 72nd birthday – Yoko Ono returned to Veday Island, Iceland, to relight the Imagine Peace Tower. She has done so every year since unveiling the tower of light on the same date in 2007. As a memorial to her late husband, the tower is lit on his birthday and extinguished on the date of his death: 8 December.
And so donning thermals, woollen hat and gloves, we hopped aboard the Veday Island ferry which departed from a black, rain-swept Reykjavik for the short ten minute ride across to the island. On this day each year, the ferry is always free of charge and an estimated 1000 plus people; consisting mainly of Icelanders who refer to the tower as Friðarsúlan (meaning the peace column) braved the cold for a short, but moving ceremony. As a local choir sang their sweet rendition of Imagine, Yoko, dressed in her customary all black, topped off with a Dr. Suess hat, arrived to a barrage of flash bulbs alongside children cradling candles. In a few minutes it was all over, and the 15 searchlights with prisms that acts as mirrors reflecting the column of light vertically into the sky, were unleashed. The light often reaches cloud base. A truly unforgettable sight.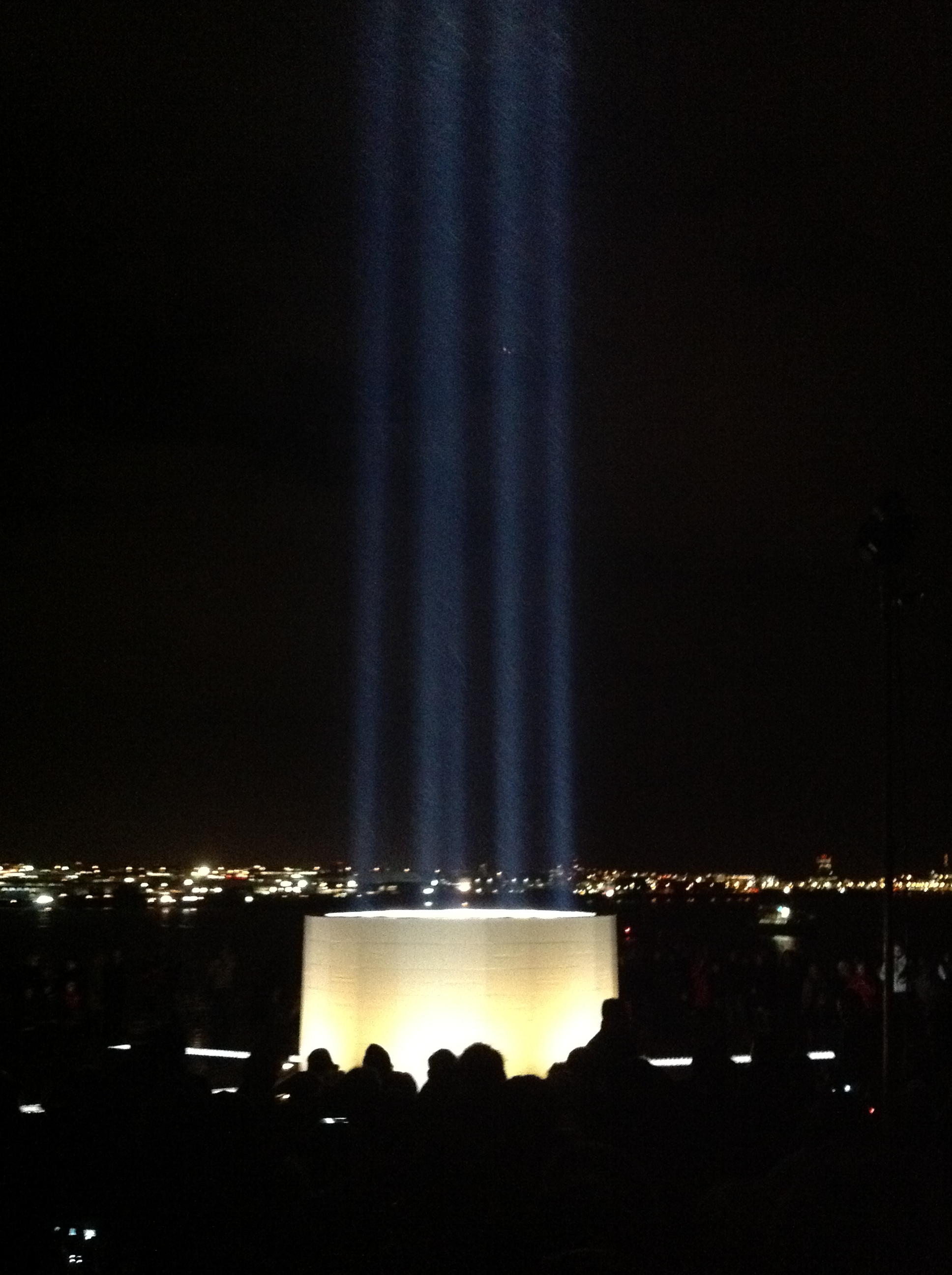 The light rises from a 10-metre wide wishing well made from white stone. Inscribed on the stone are the words Imagine Peace in 24 different languages. Buried below the well are more than 500,000 written wishes that Yoko has gathered over the years in another project, called Wish Trees.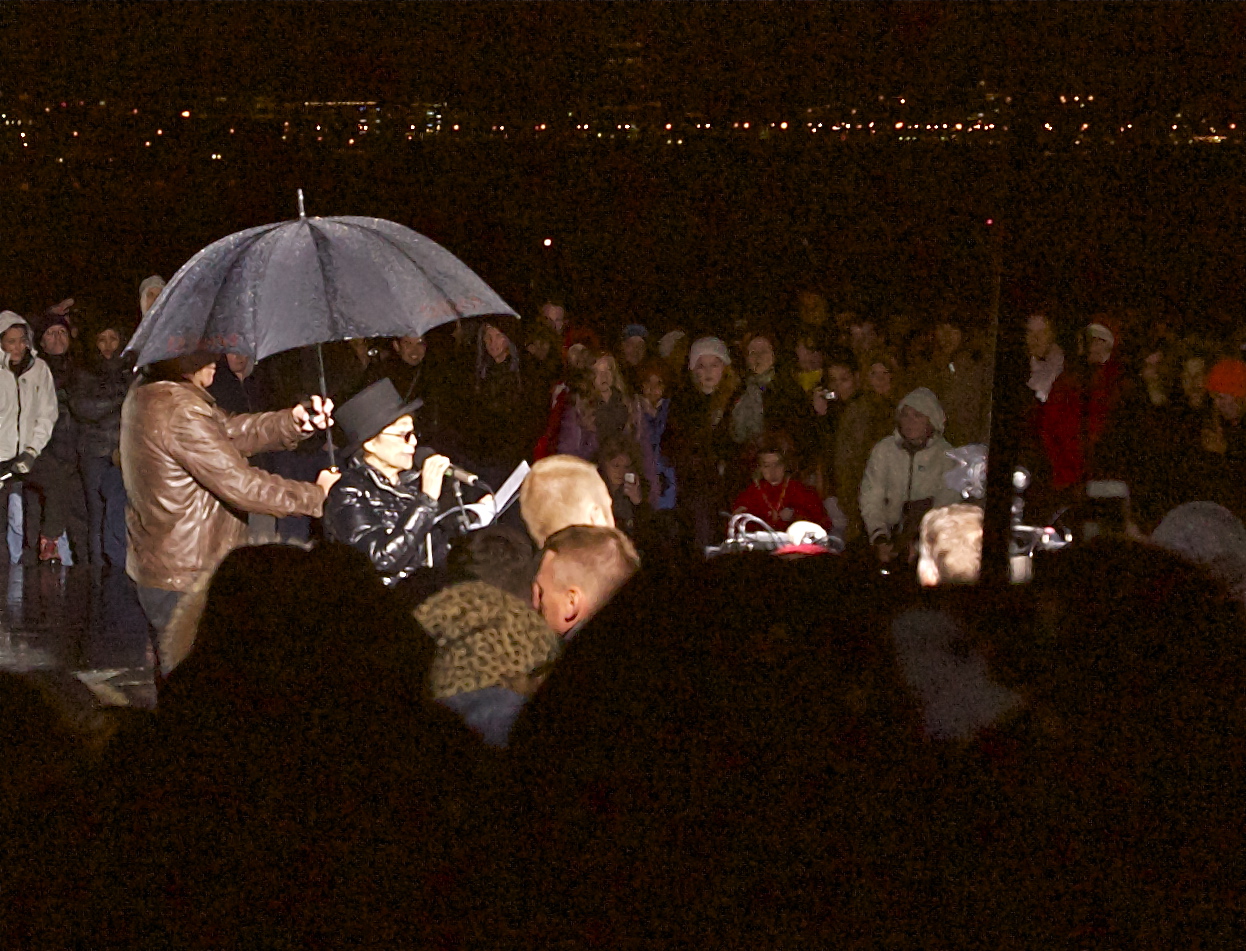 In 1967 John Lennon invited Yoko to Kenwood, his former home in Weybridge, to discuss her conceptual ideas and the one he was most excited by, was a light tower; potentially for his garden. Yoko remembers telling him that she couldn't actually make it as it was still just a concept. Until 2007 that is, when Veday Island became, in Yoko's own words: "John's garden".
For further information please visit: www.imaginepeacetower.com
All images by CELLOPHANELAND*.