Surprisingly, this our my first stay at a Hotel du Vin hotel and we've chosen to stay at their largest property: the beautifully ornate Victorian red building which in a former incarnation, was the Birmingham & Midland Eye Hospital. Many striking original features remain such as the foyer's pink marble columns and the dramatic ironwork staircase which demands a grand descent in a rather fabulous dress.
Hotel du Vin & Bistro Birmingham is in a perfect location right in the heart of the old city centre, now part of the newly revitalised Jewellery Quarter (once responsible for the production of more than 50% of the jewellery on sale in Britain) and a mere five minute walk away from the Birmingham Museum and Art Gallery and a fifteen minute walk from some very tempting shopping opportunities in the form of the Bullring and The Mailbox.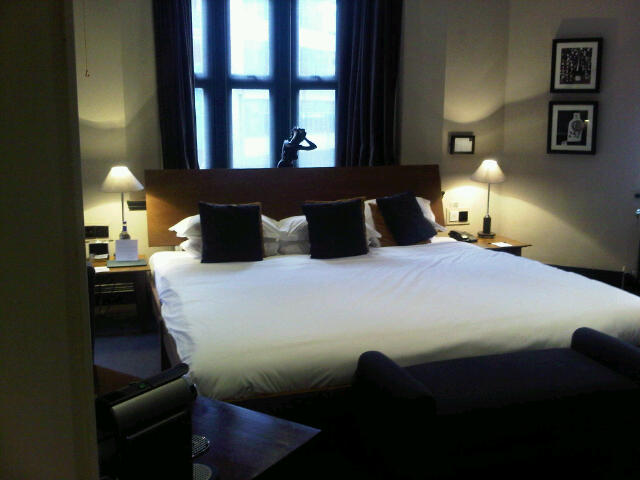 Every thing about this hotel is generous. The huge lift which takes us up to our room was originally installed to accommodate stretchers when it was a hospital. The room is large and the bed is simply ginormous! In fact it's the biggest bed we've ever slept in, swathed in the softest, most dazzling white Egyptian cotton bed linen. Our room is a studio suite coloured in shades of inky teal, grey, brown and silver and in keeping with the wine and champagne theme, each of the bedrooms is named after a celebrated wine or champagne. Ours is aptly titled Bollinger. The hotel offers 66 bedroom and suites and even the standard bedrooms are very spacious indeed.
This feeling of space continues through to the bathroom with a large walk-in monsoon shower, roll top batch and a refreshingly big sink.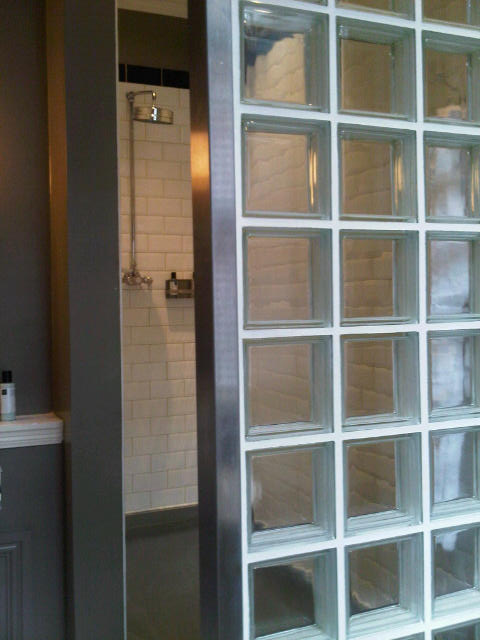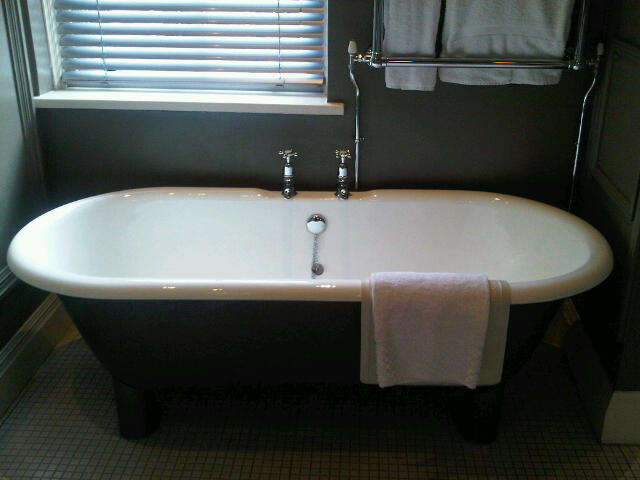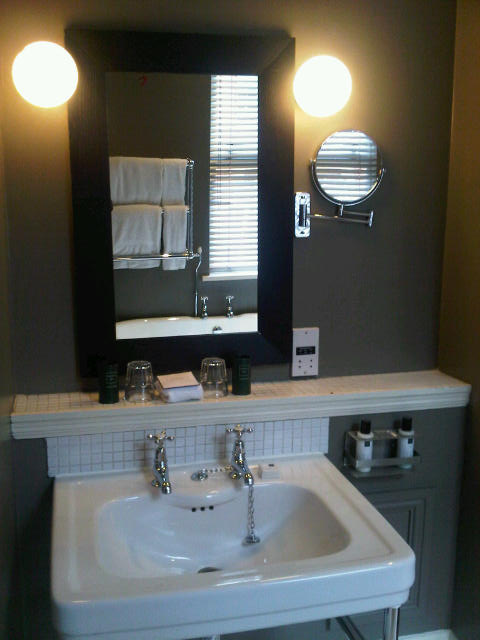 Toiletries smelling of cedarwood and lemon, made exclusively for the hotel by Arran Aromatics (on the island of Arran), are in the same vein: exceedingly generous.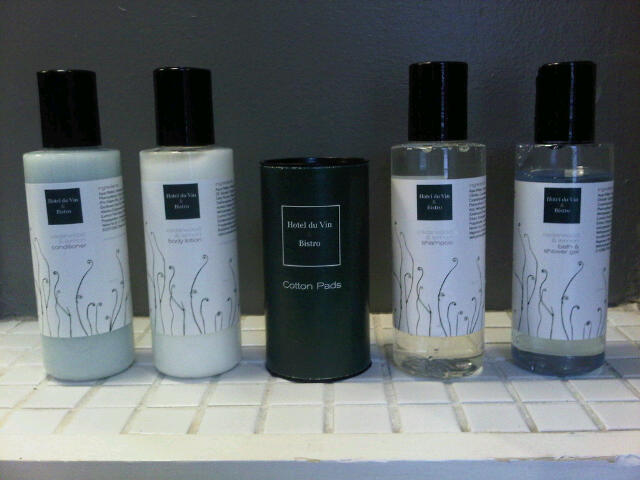 Piles of glossy magazines, Taylors of Harrogate tea, padded hangers, a Nespresso coffee machine and a fresh carton of milk show attention to detail. We also liked the listings in the hotel directory detailing where you can find the very same mattress, bed or sheets you've just had the pleasure of sleeping upon. Nice touch.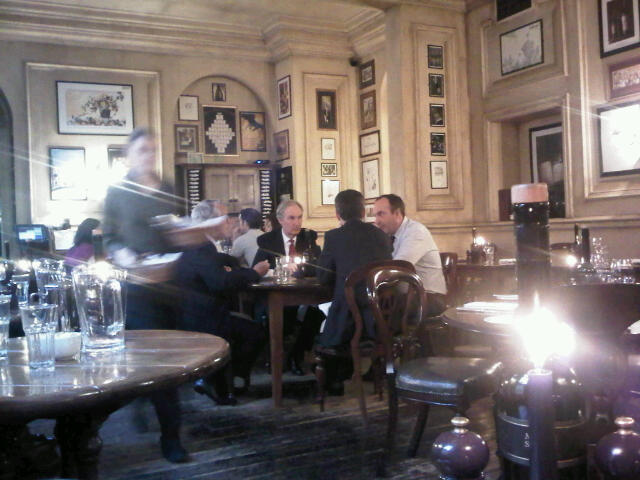 We sample dinner in the Bistro which evokes a Parisian fin de siècle exuberance. The walls are decorated with wine-related pictures, wine bottles decorate mantles and windows festooned with dried hops all beautifully bathed in soft candlelight.
My starter is the Dorset crab spaghetti with anchovies and chilli followed by smoked haddock fishcake and soft poached egg in chive butter sauce.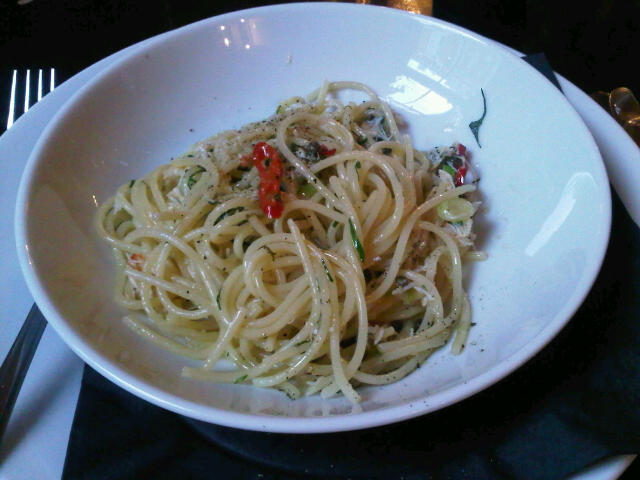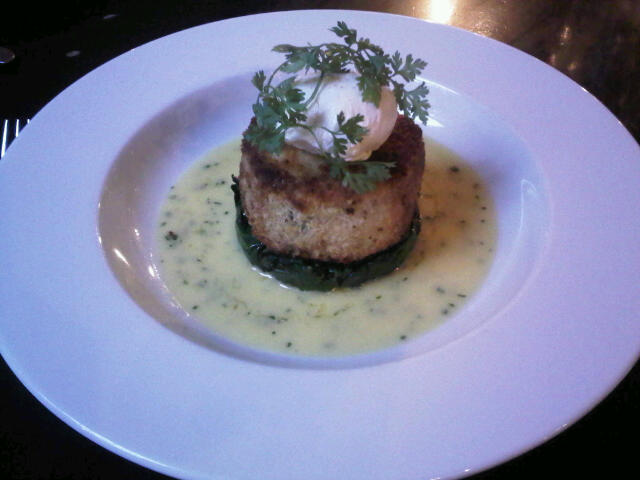 We were expecting a decent dinner at Hotel du Vin, but can honestly say that expectations were exceeded as this was a truly memorable meal of the highest quality with impeccable service. The good news is that due to a typically generous (there's that word again) offer run by all Hotel Du Vin Hotels across the country, two people can indulge in two courses, a bottle of wine and coffee for just £35.00 for lunch or dinner. Can't believe it's taken us so long to discover Hotel du Vin!
For further information and hotel rates please visit: www.hotelduvin.com
All images by CELLOPHANELAND*.
CELLOPHANELAND* were guests of Hotel du Vin, Birmingham.