Gatsby's mansion was modelled after Hotel de Ville in Normandy, that we know. But which building did F. Scott Fitzgerald use as the blueprint for his character's opulent home? No doubt one of the sprawling estates that litter the Gold Coast; possibly a mansion that once belonged to a Guggenheim, an Astor or a Vanderbilt. But as Fitzgerald, his wife, Zelda, and young daughter, Scottie, used to love to socialise at the Hôtel du Cap-Eden-Roc, We'd like to think that maybe just maybe, this enchanting Napoleon III style hotel had something of an influence.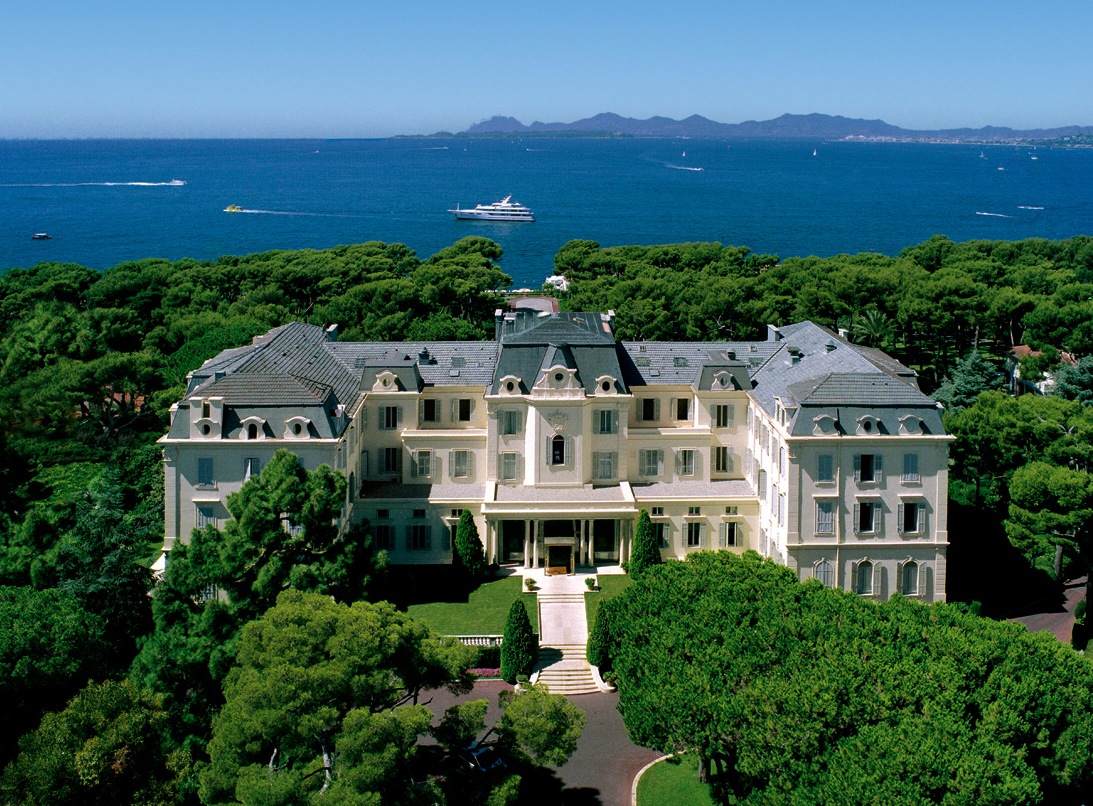 Situated on the southern tip of the Cap d'Antibes, shrouded in a forest of Aleppo pines, Hôtel du Cap is nothing short of a fairytale. There's a palpable magic in the air here. Before its incarnation as a hotel in 1889, Villa Soleil as it was then called, was a writers' retreat. The gravitational pull for artists and writers continued through the nineteenth century, and now it's the hotel of choice for A-listers seeking peace and privacy when attending the Cannes Film Festival, which comes to a close on Sunday evening.
Today, all seems fairly laid back out on the terrace, as we sip our tea and take in the unforgettable panorama: a staggering expanse of blue (still feeling nostalgic post screening of Luc Besson's The Big Blue) but last night was a different story. The hotel was the glittering setting for this year's amfAR gala, hosted by Sharon Stone, which raised an estimated $25 million at the gold-themed auction for AIDS research; a tradition begun by amfAR's founder, Elizabeth Taylor. Shirley Bassey sang, whilst Leonardo DiCaprio and Nicole Kidman sprinkled the room with pure hollywood gold dust.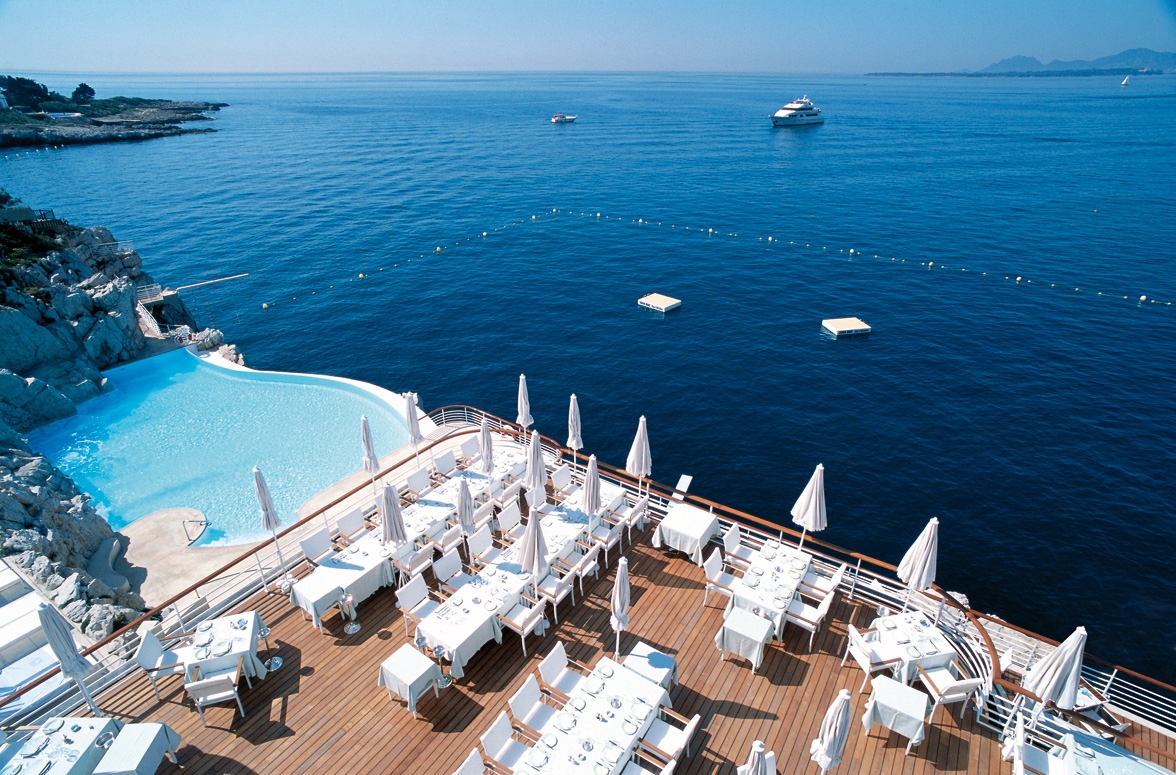 Fittingly, this week also saw the unveiling of the Eden-Roc Champagne Lounge. For years, the great and the good have plotted love lives and world politics as they've sipped a chilled glass of France's finest, sitting on the deck of the Eden-Roc, with its stunning views of the Mediterranean, the property's pine forest, and of course, the hotel's iconic swimming pool built into the rock. Offering champagne cocktails from the best champagne houses in France, the hotel is working exclusively with 13 different companies selected by Head Sommelier Xavier Dinet. There will also be exclusive vintages on offer such as Jéroboams of Louis Roederer "Cristal Or" 2002, of which only 200 were created worldwide (the latter's unique bottle is covered with a gold coin hand-made by a goldsmith). The Champagne Lounge will remain open until 1 September, so there's still plenty of time…!
For further information please visit: http://www.hotel-du-cap-eden-roc.com/eng/welcome/