There is little doubt that the coolest London spot right now is Bankside. Twenty years or so of steady improvement has turned this once down at heel district into a thriving cultural and commercial hub. The recent completion of the Shard along with the redevelopment of London Bridge Station has cemented its position as a business centre whilst venues such as Zandra Rhodes' Fashion & Textile Museum, the White Cube contemporary art gallery and the Science Gallery London (opening 2017) that now sit alongside the Tate Gallery, Globe Theatre and Southbank Centre make it a cultural destination second to none.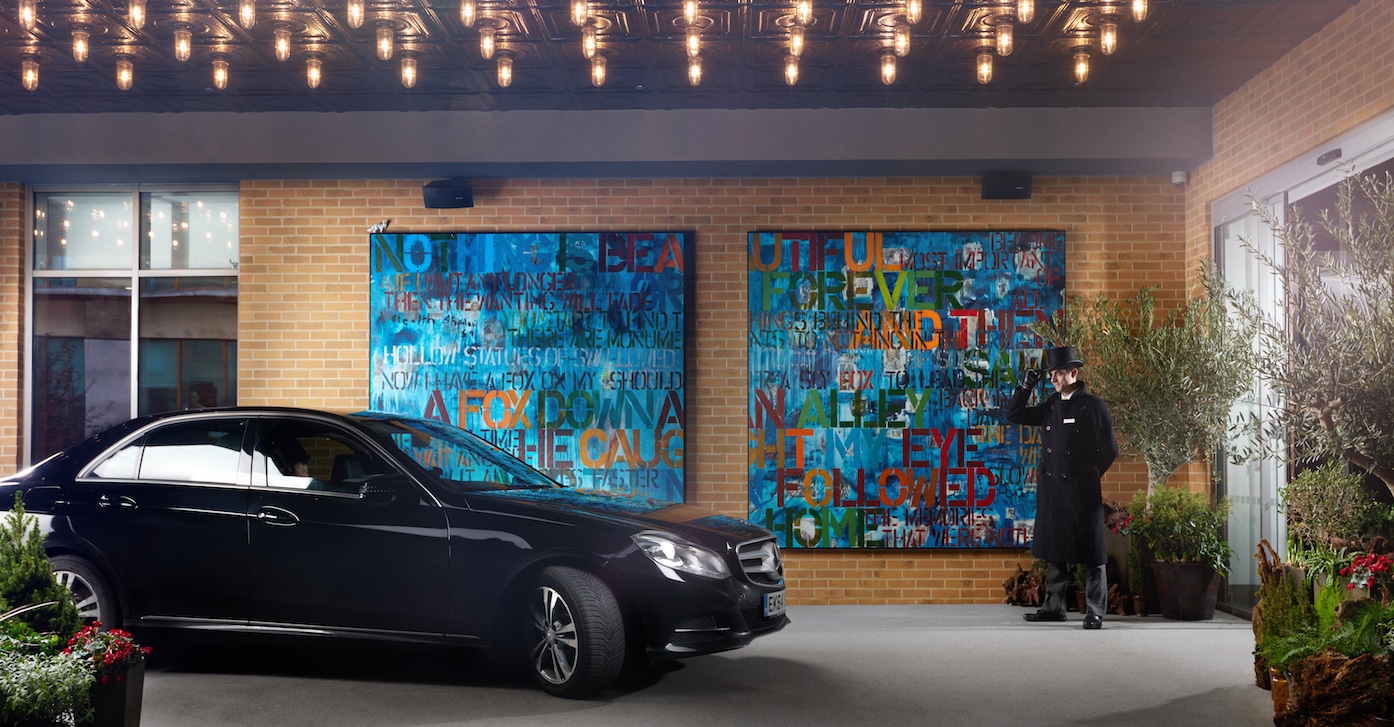 More of the great pleasures of this area are its history and vibrancy; it's easy to simply lose yourself in the maze of ancient streets that lead away from the Thames. Around one corner may be a landmark like Southwark Cathedral, the oldest in London, around the next may be free live music, a street market or a pop-up event.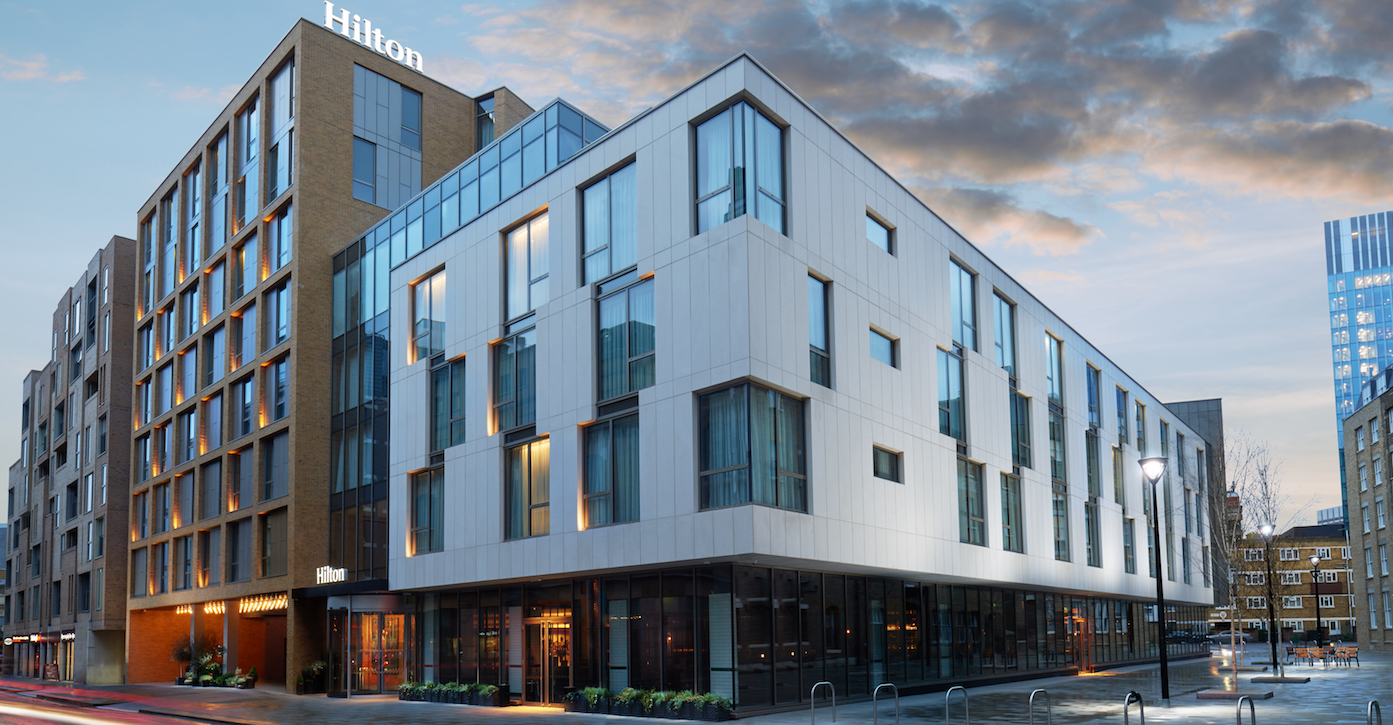 It is within this exciting backdrop that Hilton have chosen to locate their latest London hotel, the Hilton London Bankside. There was a time that the brand seemed synonymous with the business  traveller but that association is long gone and as if to emphasise the point this new property is very much a beacon of style: cool, contemporary and arty. That's not to say that there are not top quality business facilities, just that the meeting rooms, conference spaces and dedicated business lounge are all discretely tucked away.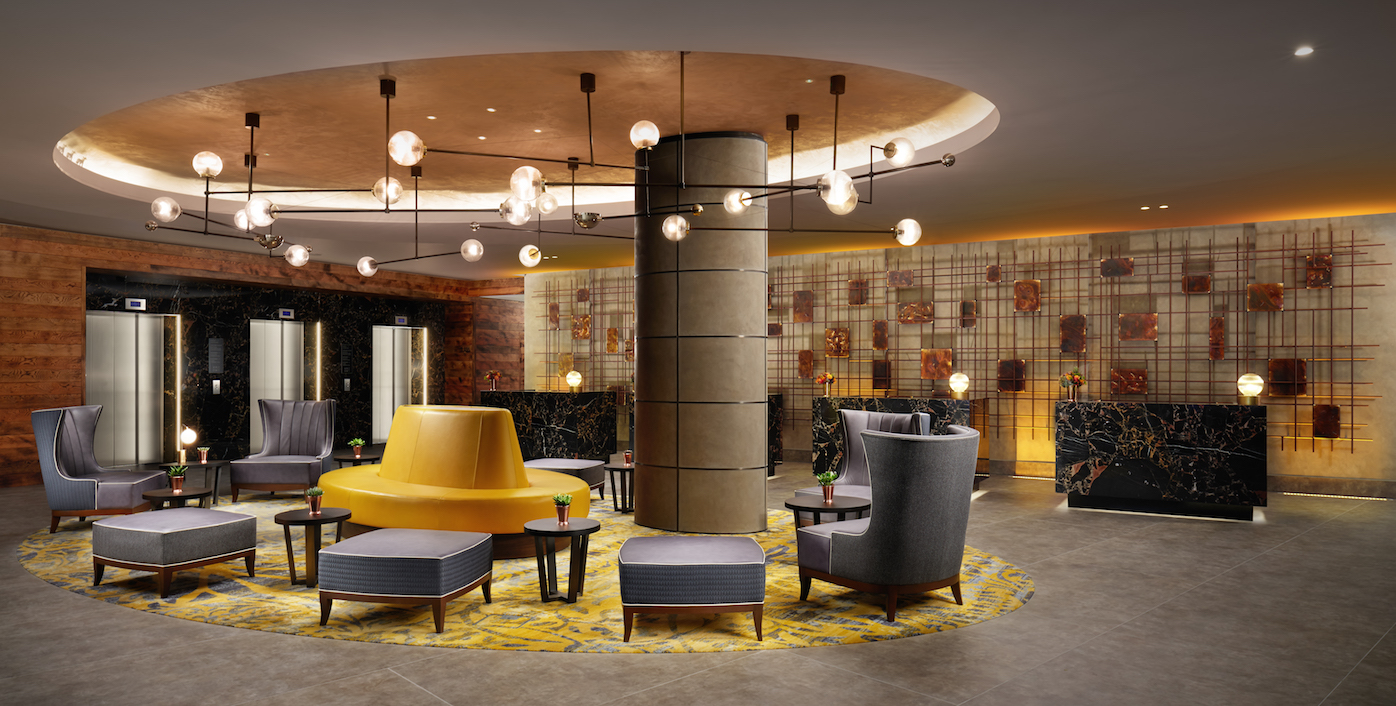 It is good to hear from Hilton that this is being touted as the first of a new series of design-led hotels with, at Bankside, 'each part of the property reflecting the fascinating history and ambiance of the surrounding area'. They have done a great job with the exterior where the three-part structure imposed upon the design features variously bronze cladding, stone and brick.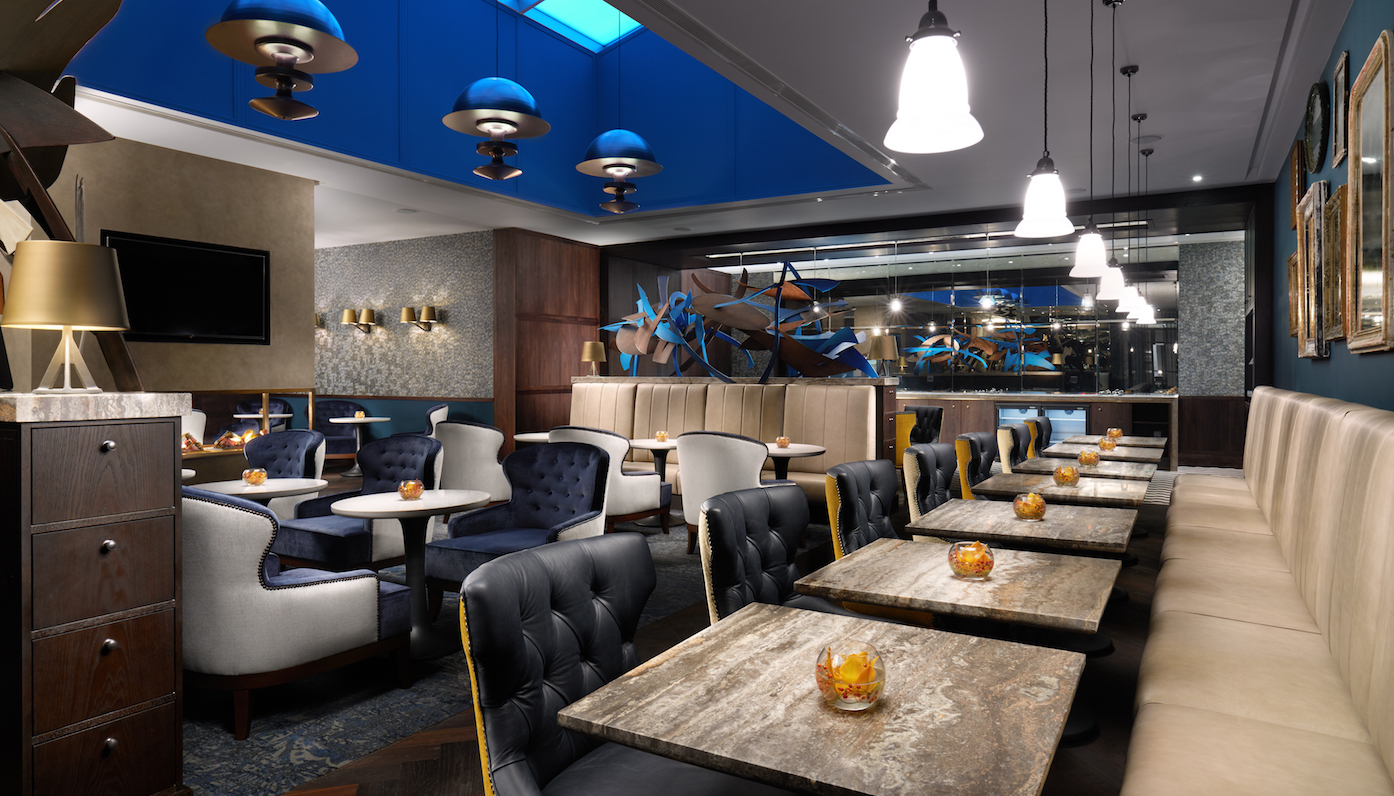 The Tate turbine hall has acted as the inspiration for the concrete floor of the lobby where a Calder-like kinetic sculpture also hangs above. Throughout the interior there are raw elements drawn from Bankside's industrial past – exposed beams, steel and rivets sit alongside brutalist Southbank concrete. Good quality contemporary work from young British artists adds an arty element and their contribution is evident right from the taxi drop off throughout the hotel.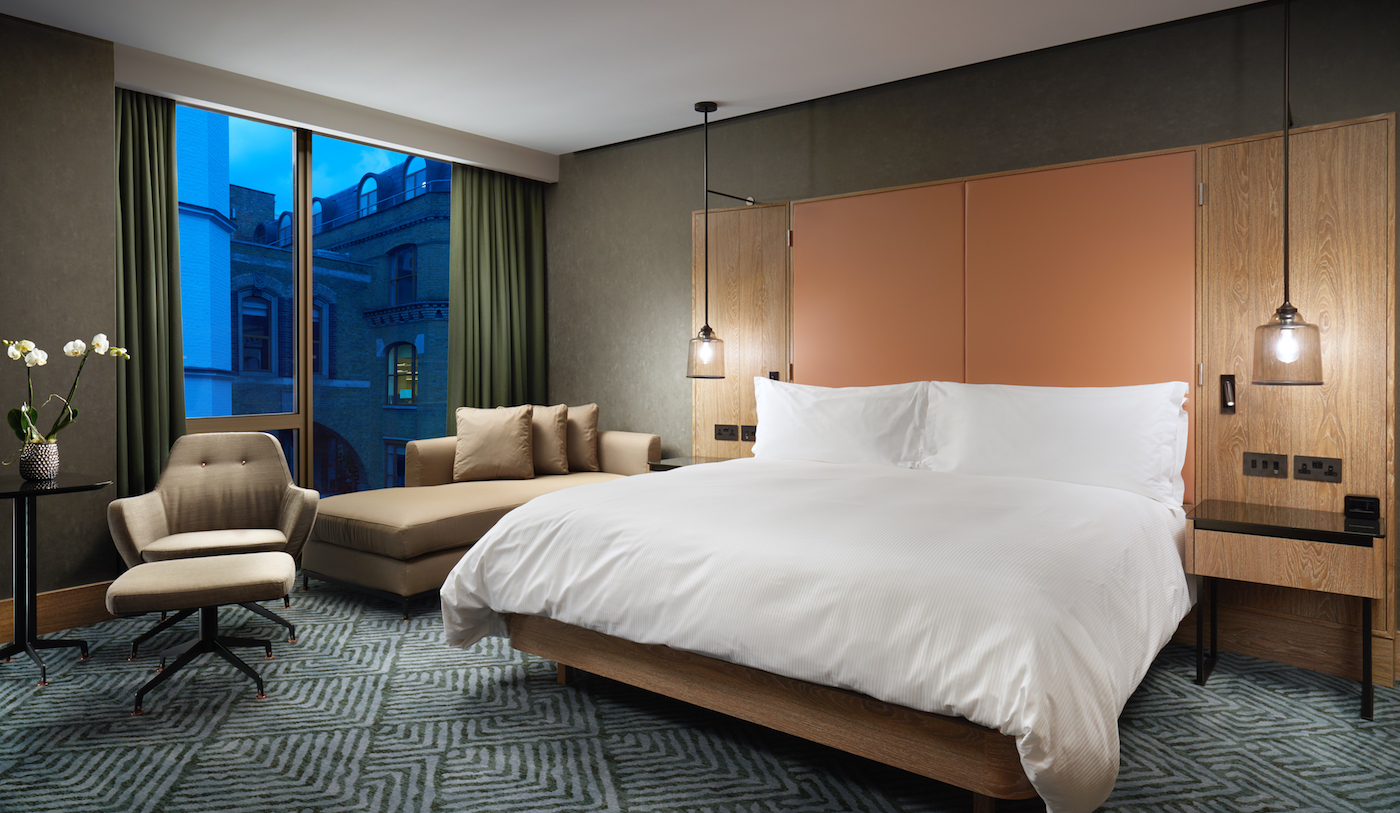 It's a big ask but it all works wonderfully well. Its a visual feast and there is also an authentic buzzy vibe about the public areas that genuinely feels like a part of the locality.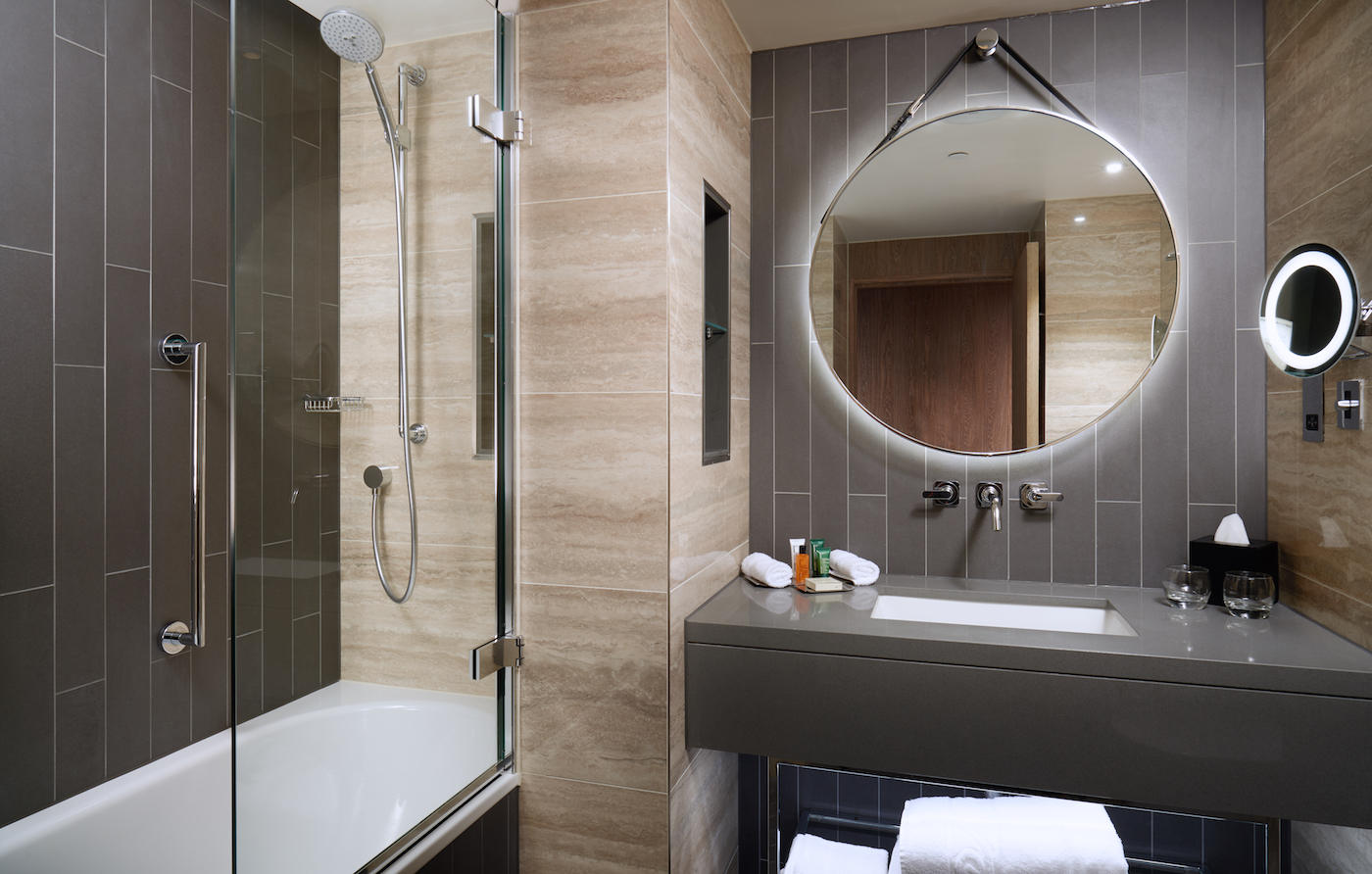 The rooms, understandably, have less of the industrial and gritty elements. They are understated and stylish in muted and earthy tones of grey, brown, orange and green with pale woods and heavy fabrics. Beds are excellent and extremely comfortable – Hilton Serenity Beds apparently – whilst there are nice extras like bathrobes, slippers, free wifi and complimentary minbar (for non-alcoholic products only).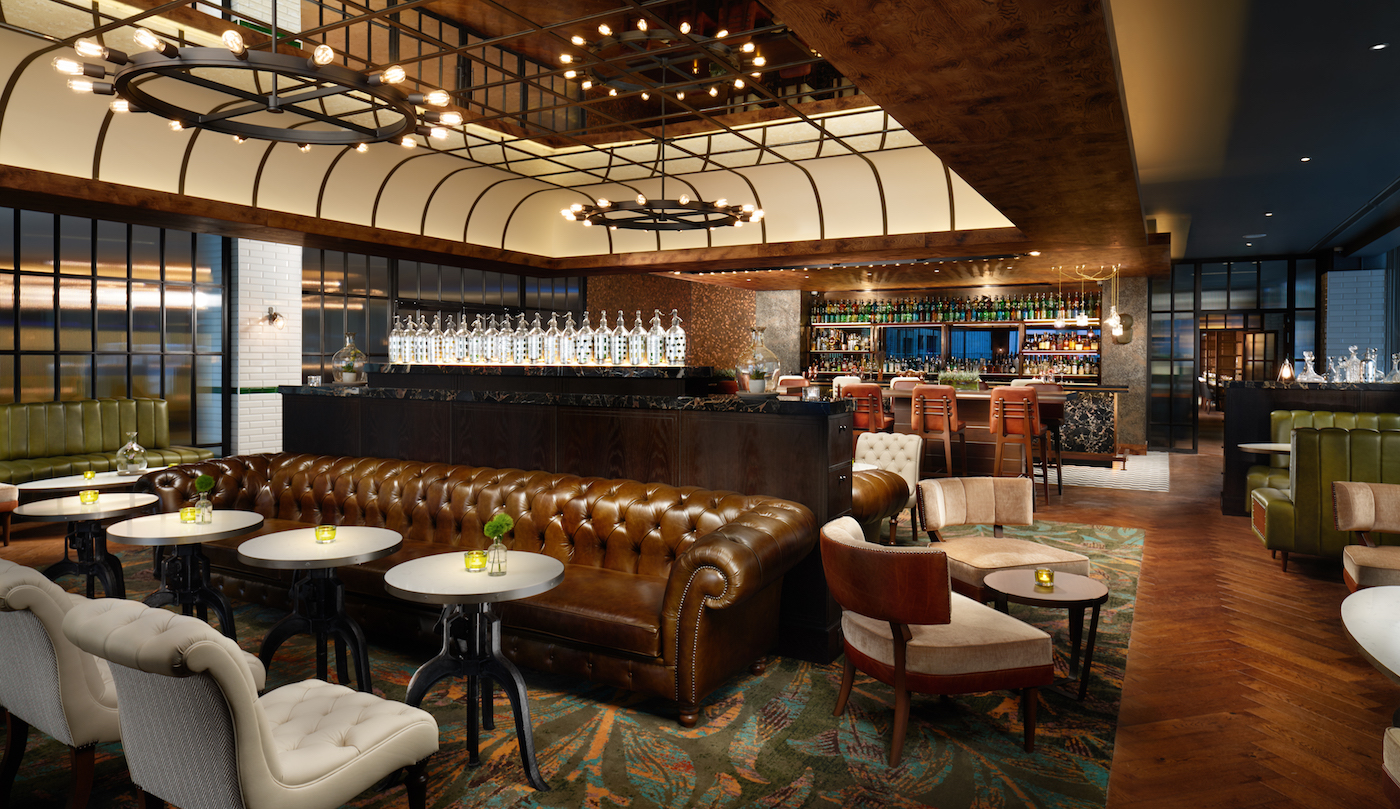 A key part of the ground floor is the Distillery Bar, named after its location on the site of the Victorian Stevenson & Howell factory which manufactured essences, flavourings and garnishes. Despite only being a few months old it felt like a long established local joint – an appearance cleverly nurtured by vintage detailing such as antique brass bar inlays, echo distillation equipment and the rich leather seating.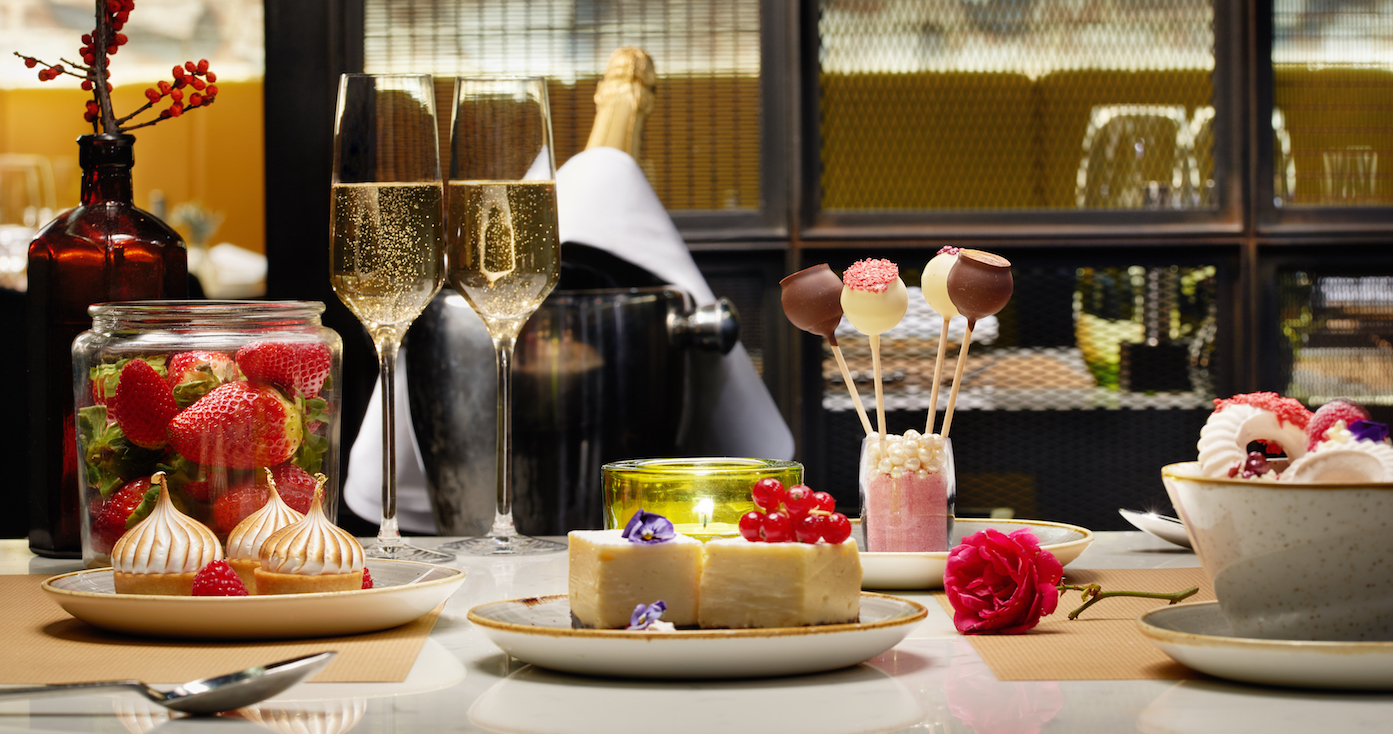 Cocktails at the bar pay homage to this heritage, with fusions of spirits, bitters, fruits and aromatics. To a backing of (slightly too loud) live music we tested out the 'Distillery Fragrance' of Bloom gin, rose liqueur reduction yuzu juice, Eizzy lavender water and a 'Don't be Jealous Florence' with VII Hills gin, Antica Formula, Punt e Mes orange bitter, aged in Eine bourbon barrel. Both were excellent as were the freshly prepared sharing platters and finger foods.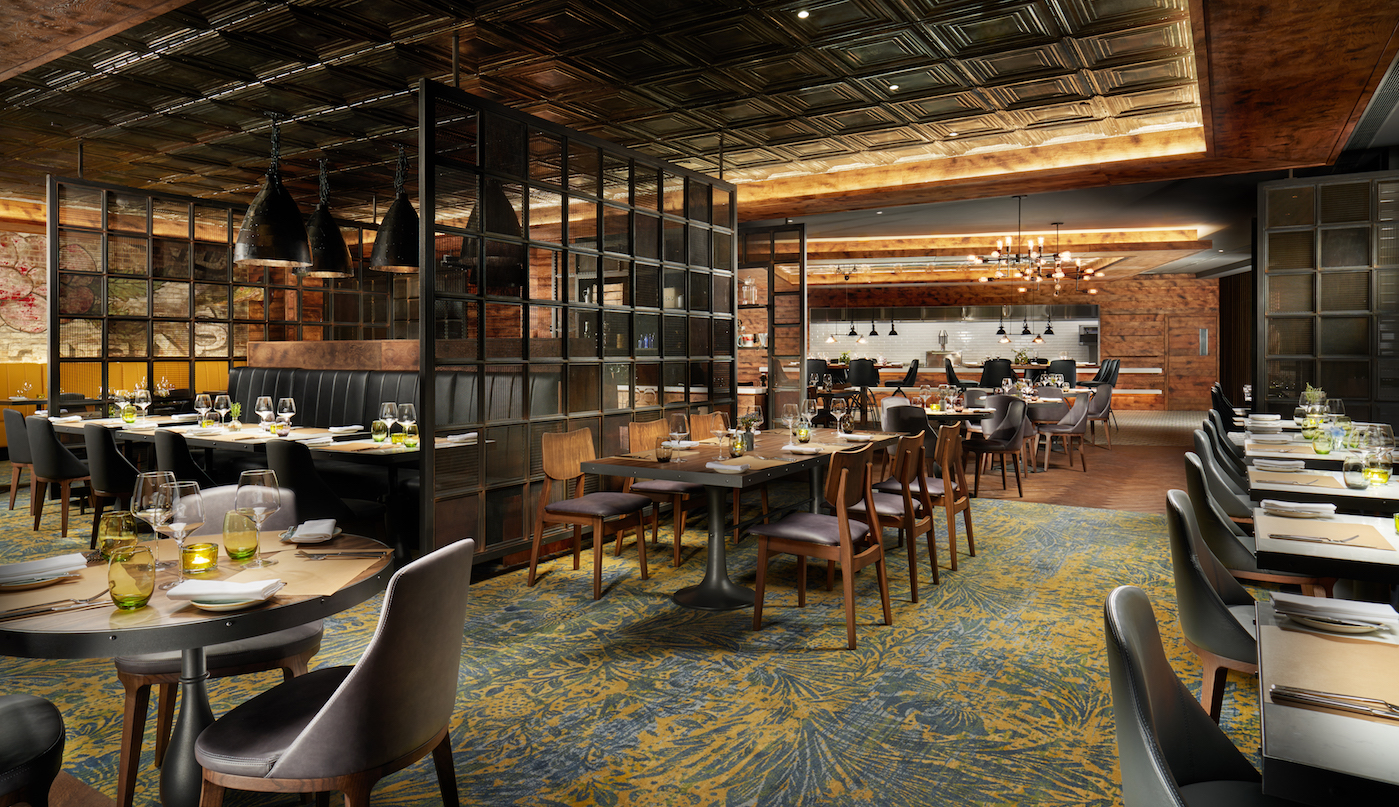 The OXBO restaurant, is a similarly lively space. It would not be the spot to choose for a quiet, romantic dinner but it is an excellent location for a convivial and  top quality meal. Overseen by executive Chef Paul Bates, formerly of The Beaumont, it more than delivered on its promise to give 'old English favourites new twists' by 'combining top quality produce with exotic flavours'.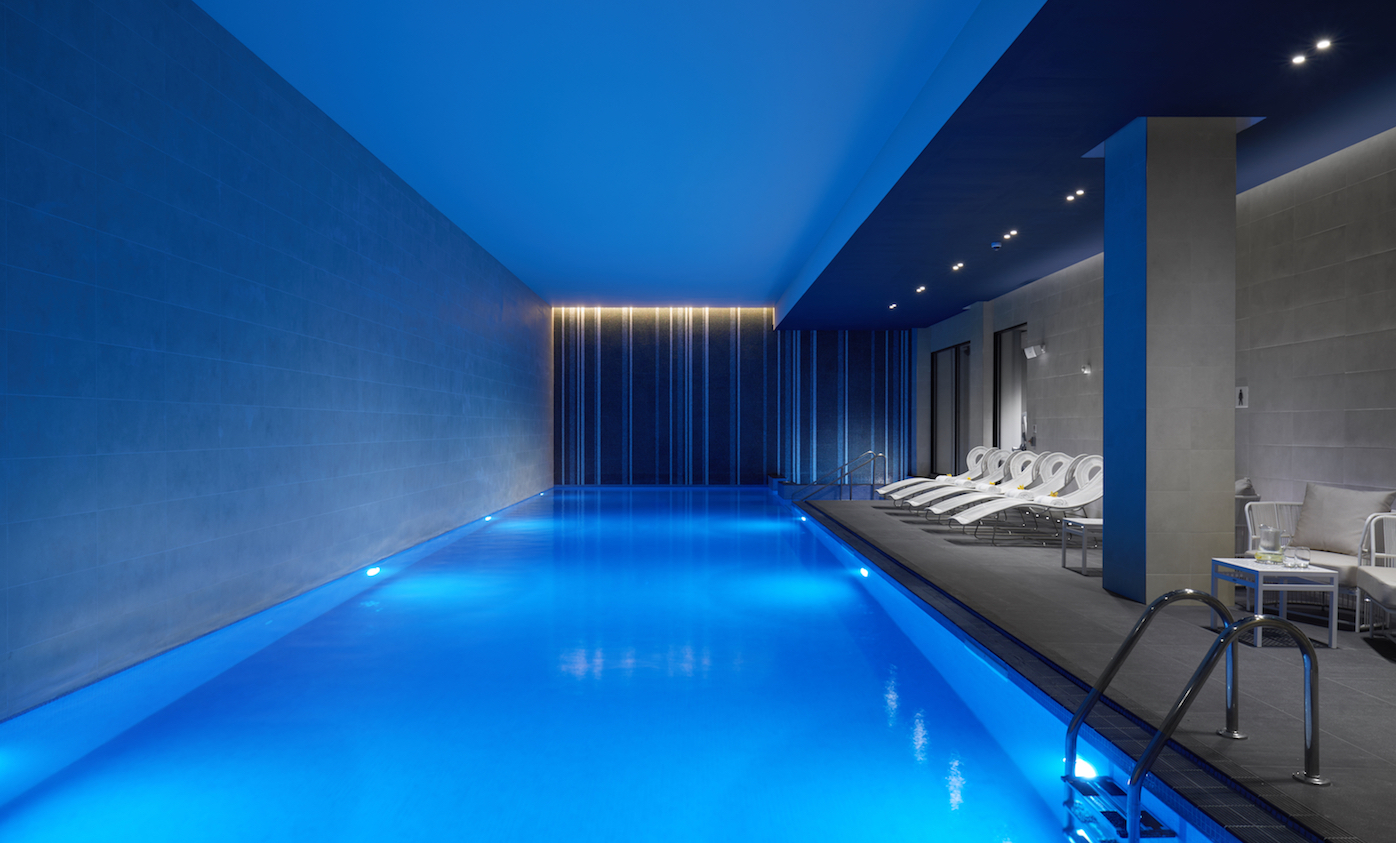 To work off the excesses of the Distillery and OXBO one could work out in the fitness studio or take a dip in the fabulous 17 meter pool – its ionizing purification system means no stinging eyes. We were however far too busy – out exploring the cobbled alleyways, markets and art galleries and enjoying the local vibe. A top hotel in a top location.
For more information visit www.londonbankside.hilton.com  www.thedistillerybankside.co.uk and www.oxbobankside.co.uk
CELLOPHANELAND* were guests of London Bankside Hilton
Images courtesy of London Bankside Hilton