As a Brit, dining out in LA can sometimes be a little tricky. Unlike London and New York, where fancy restaurants usually demand a fancy outfit, dining in LA is a great deal more casual. Sure, if you dine out at Wolfgang Puck Hotel Bel-Air every night then you can pile on the glitz and not feel overdone, but generally jeans and flip-flops wouldn't look out-of-place even in the most glamorous of LA restaurants.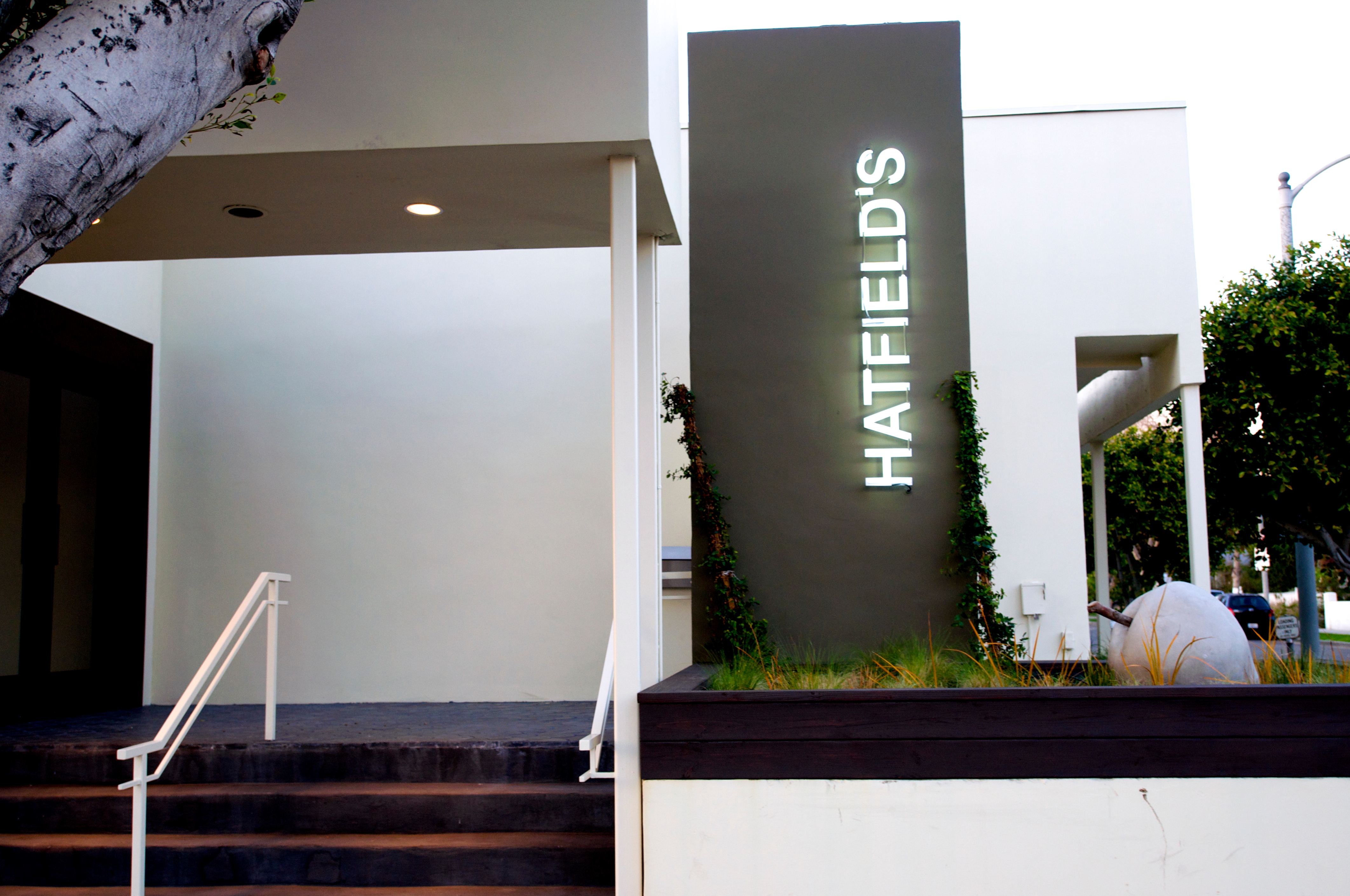 That's one of the reasons why we absolutely adore Hatfield's restaurant on Melrose Avenue. Their dress code is "dressy casual" but scanning the room, we could see that everyone had made a genuine effort; a respectable seven plus on the sartorial elegance scale, and there wasn't a flip-flop in sight!
This new incarnation of Hatfield's opened in February 2010 to great acclaim (the first Hatfield's restaurant opened in 2006, based on Beverly Boulevard and quickly garnered a Michelin star and voted best new restaurant by Los Angeles Magazine). The owners – husband and wife team, Karen and Quinn Hatfield – are both chefs who met when they worked together at Spago Hollywood. Their simple food mantra is to take classic food combinations and translate them in unexpected ways.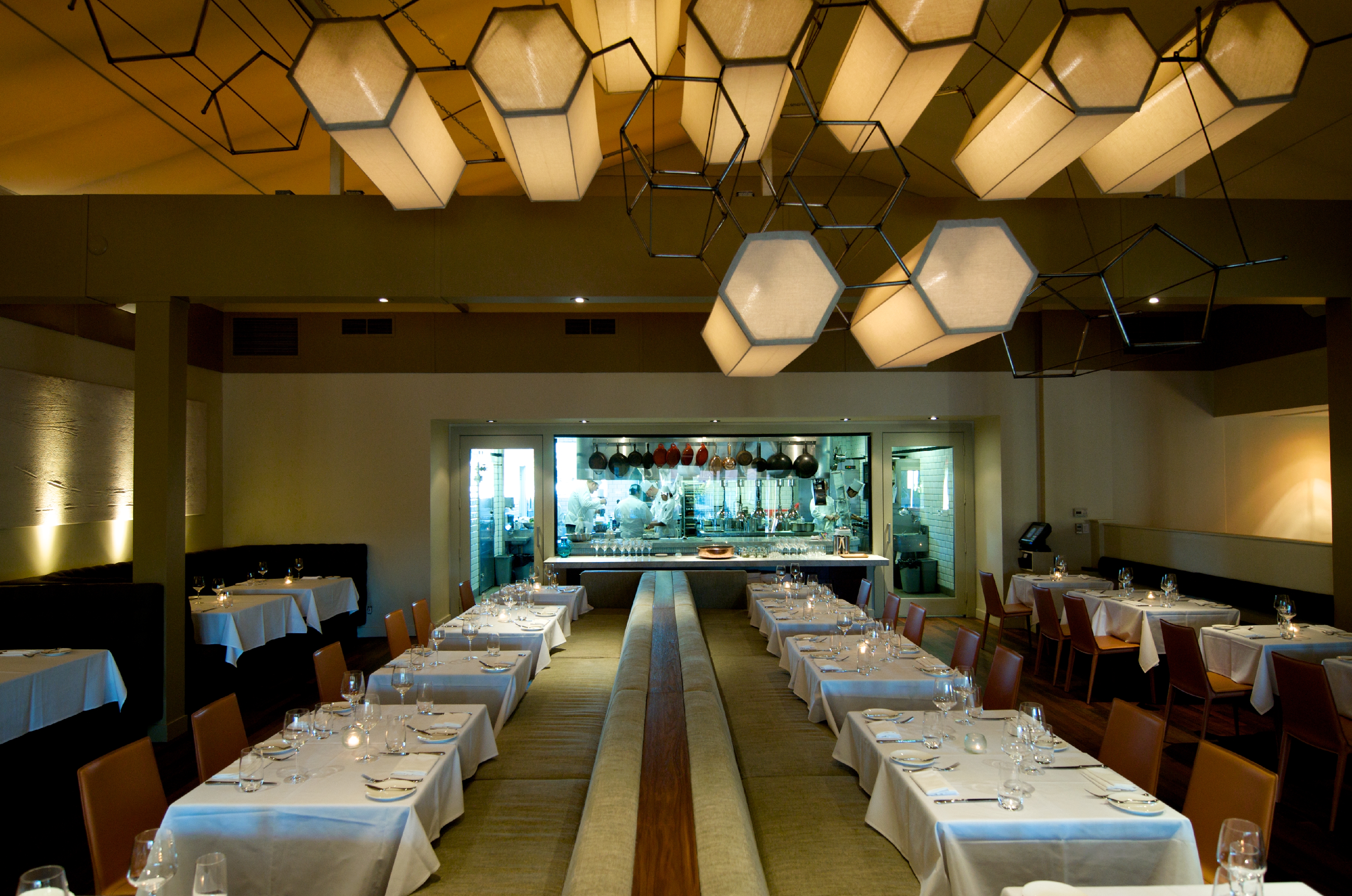 The main dining space with its honeycombe-style lighting and open kitchen has tremendous buzz and yet still manages to be intimate. The conservatory (see below) features a lush vertical garden and retractable roof for warmer Hollywood nights.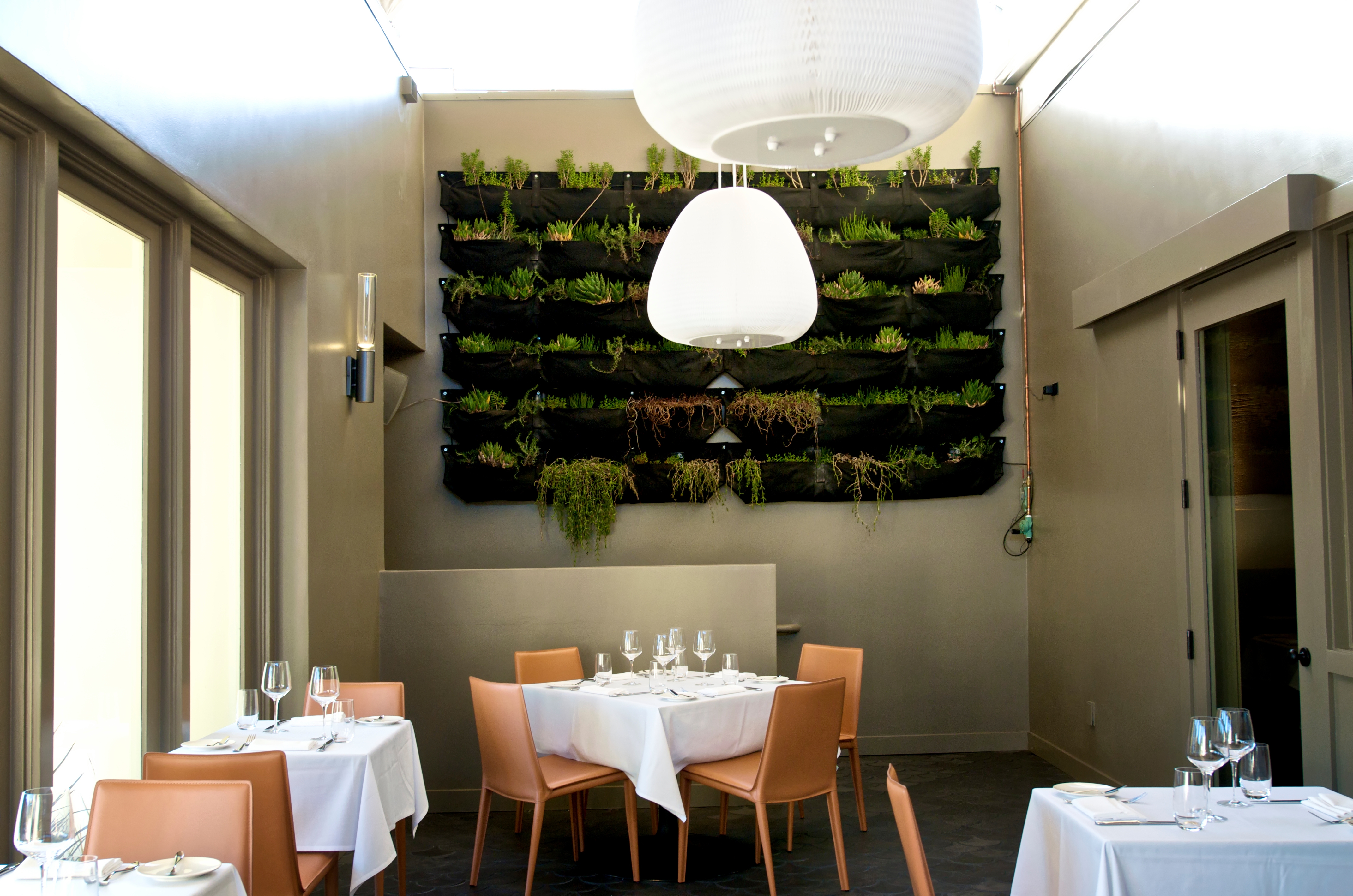 There's a wonderful Seasonal and a to-die-for Vegetarian Prix Fixe at $59.00 and $49.00 respectively, but we opted for the main menu beginning with the delicious Kabocha Squash Agnolotti: Roasted chiodini mushrooms, pork belly, maple brown butter broth, followed by an entrée of Pan Roasted Striped Bass: Corn and chanterelle mushrooms, oven-dried tomato tartare and sherry beurre fondue.
Karen Hatfield trained as a pastry chef, so we knew we were in for something spectacular on the dessert front; just check out this work of art Coconut Custard Macaroon: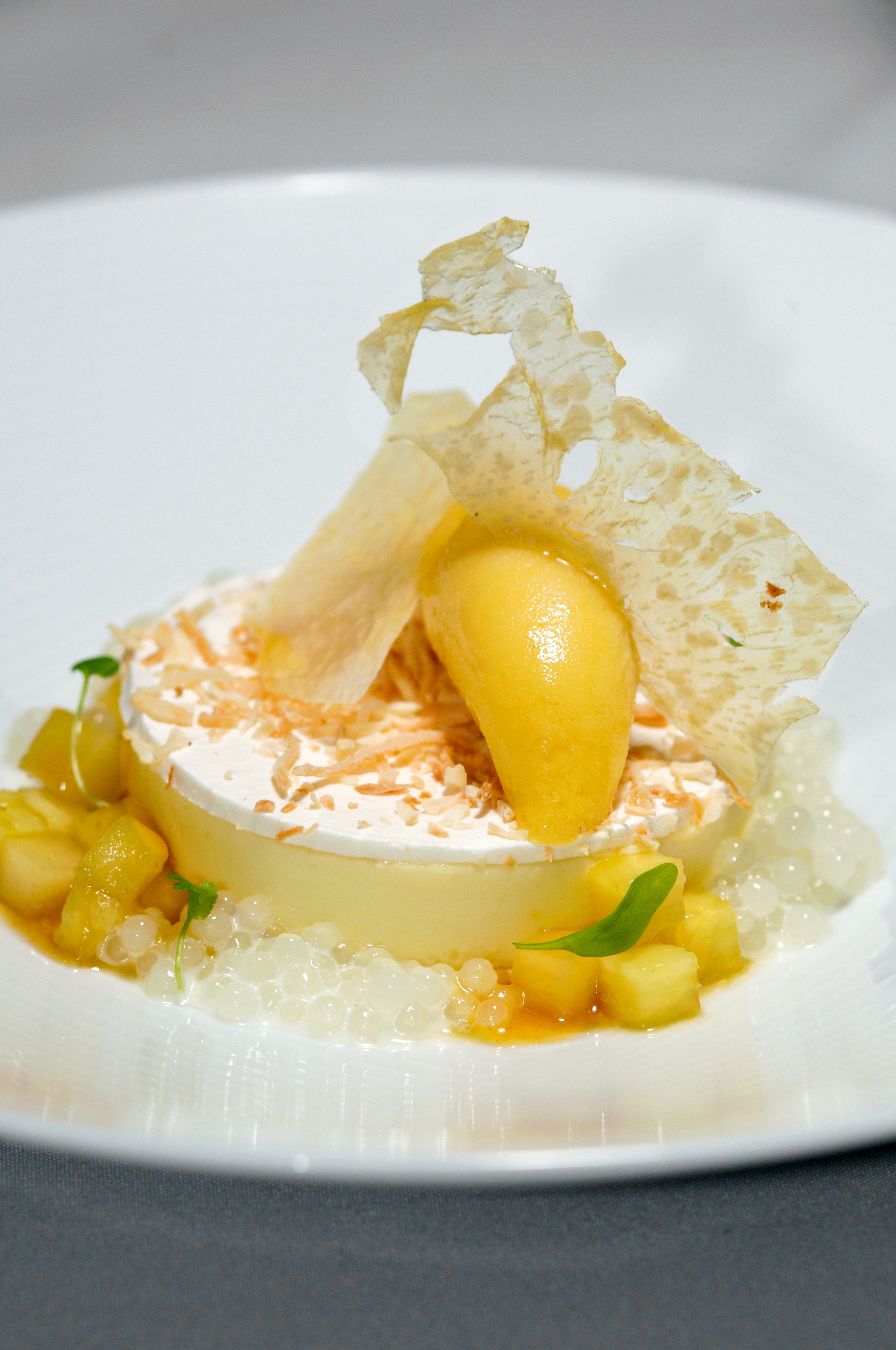 There's also some really useful wine advice on hand to complement each dessert, including the ice cream and sorbet, so you'll never muddle your muscat, port or madeira again.
For further information please visit www.hatfieldsrestaurant.com
All images by Hatfield's.
CELLOPHANELAND* were guests of Hatfield's, Los Angeles.