We recently had a brilliant stay at the Four Seasons Hotel, Hampshire (see our recent post here) and as our visit coincided with the end of the week, we were delighted to be invited to sample the recently launched Four Seasons experience: FiSH.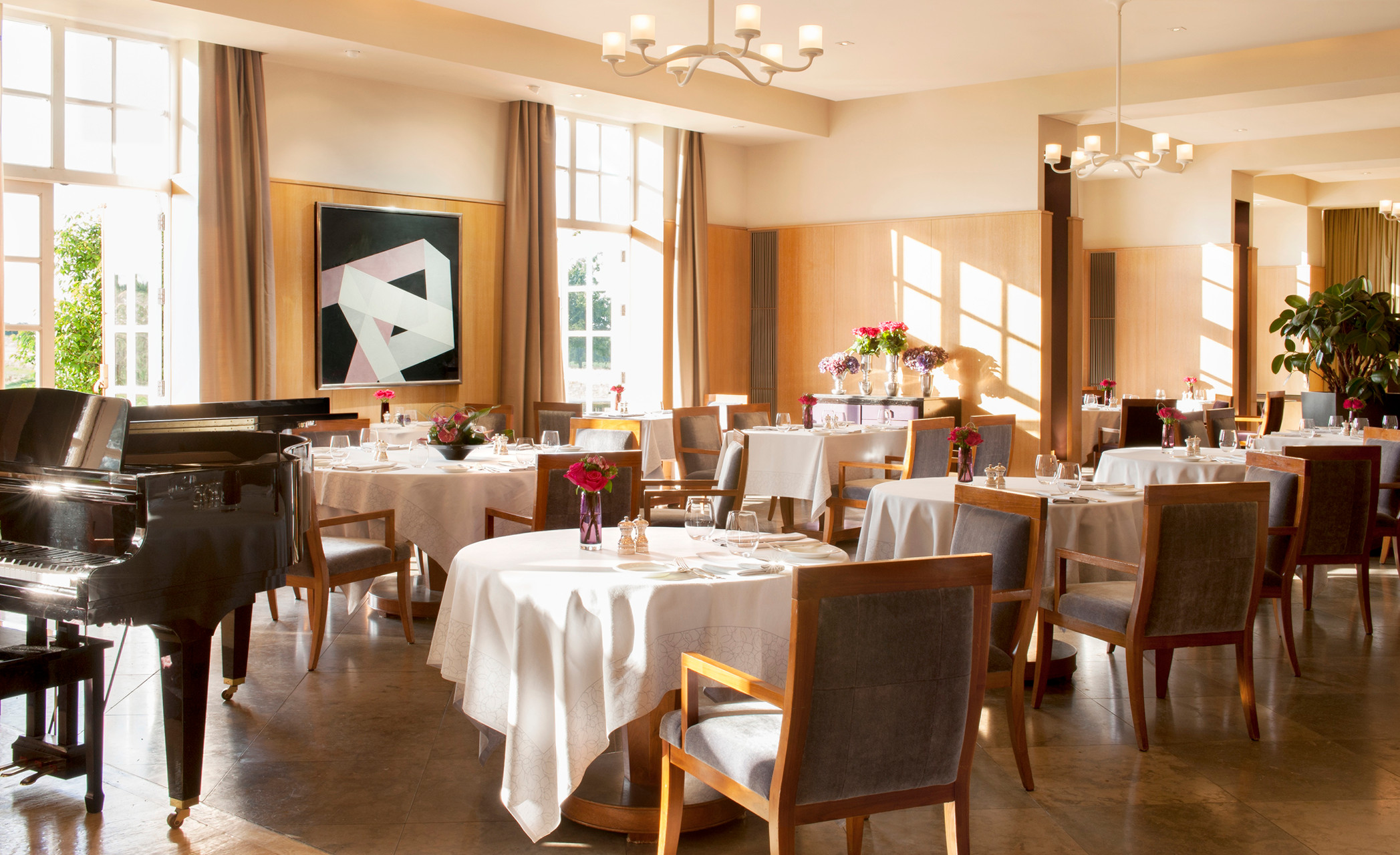 Every Friday evening the usually formal Seasons dining room is transformed into a rather exciting fish restaurant serving only the freshest catches of the day. Think langoustines delivered live from the east coast of Scotland, steamed rope mussels, or the Chef's special Plateau de Fruits de Mer – Brittany's traditional dish of lobster, langoustines, crab, oysters, crevettes, clams winkles and whelks, served in their shells on ice with a delicious shallot vinaigrette. Heaven!
Chef Cyrille Pannier believes this is exactly what Hampshire needs. "Being just 40 minutes away from the coast, there is a plentiful supply of excellent seafood all year round. We wanted to give our guests and local residents something new, fresh and fun for a Friday night.  The concept of FiSH is just that: a sociable, casual but different dining experience."
We have to say it was a tough choice as everything you could possibly want is on the menu, but in the end, we opted for the mouth-watering Portland crab meat, prawn and avocado tower for the first course, followed by the local Lymington fisherman pie with leeks and smoked haddock.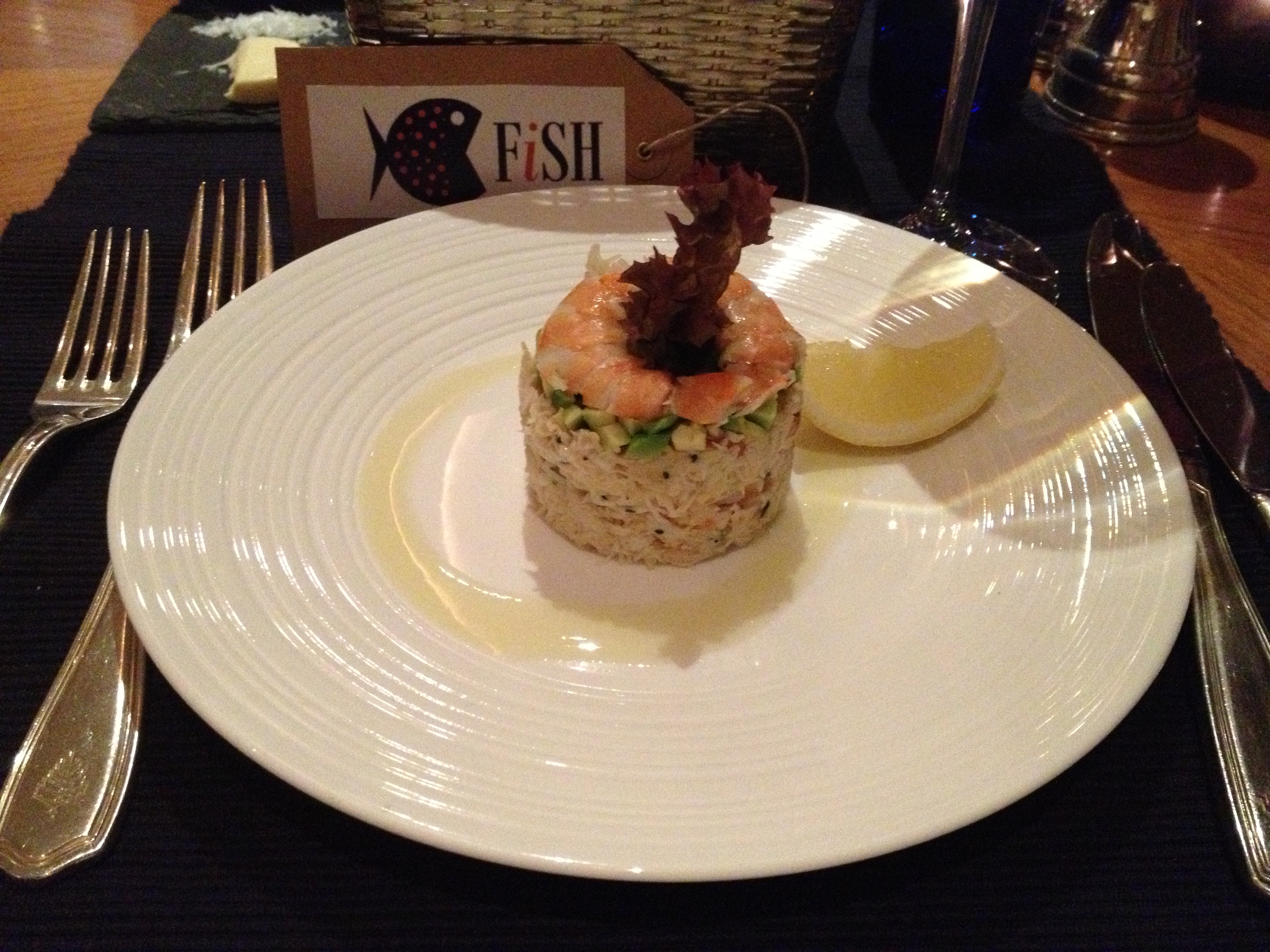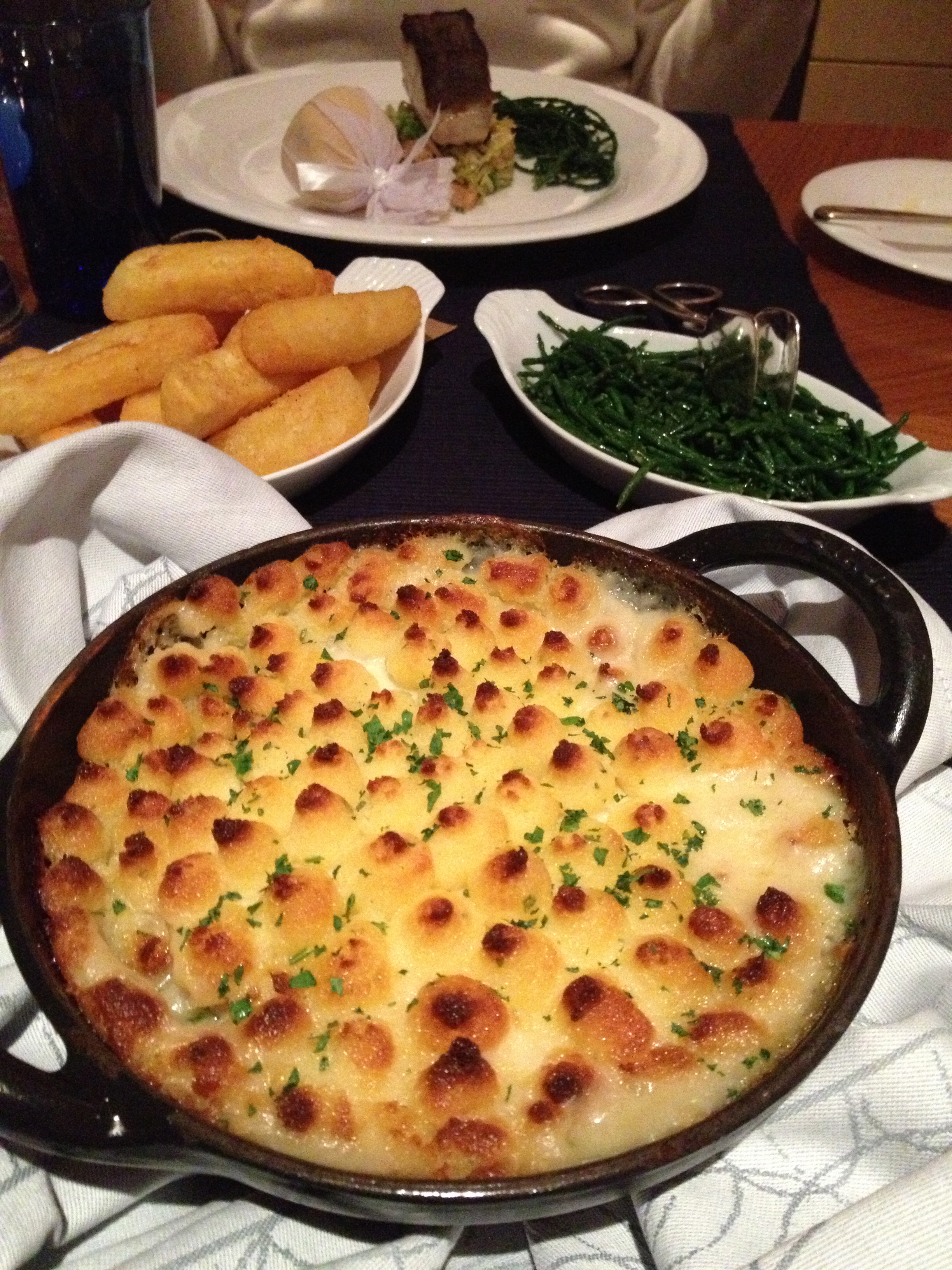 There's also an extremely personal and unique element to the menu. Your FiSH Your Way invites guests to create their own favourite choice. Simply select the fish, choose whether you would like it steamed, pan-seared or grilled, select an accompanying sauce and favourite side dishes, and the perfect, personalized fish dish will be served.
The menu is surprisingly very reasonable with first courses averaging at £8 and mains at £25. There's also a promotional 10% discount running at present. FiSH is rapidly becoming a true destination dining experience, and a Friday night supper we would happily travel from Oxfordshire for.
FisH is open every Friday night in Seasons Restaurant. For reservations call Seasons Restaurant on +44 1252 853100.
For further information please visit: http://www.fourseasons.com/hampshire/dining/restaurants/seasons/
All images by CELLOPHANELAND* and The Four Seasons Hampshire.