According to the hotel's housekeeping records, furniture was found in the corridor, pictures were taken off the walls, and all that remained was a double bed placed in the sitting room. To complicate matters, a houseman had to vacuum three to four times per day since John Lennon liked to throw flower petals into the air.As the world celebrates John Lennon's 70th birthday this weekend, the year also marks the 41th anniversary of John Lennon and Yoko Ono's historic bed-in staged in Montreal from 26 May to 2 June 1969 at the Fairmont Queen Elizabeth Hotel. Seizing worldwide media interest without even having to get out of bed, John and Yoko spoke to more than 150 journalists each day. In the US alone, 350 stations broadcast their promotion for peace and helped to flash their message around the globe to support those already protesting against the continuing war in Vietnam.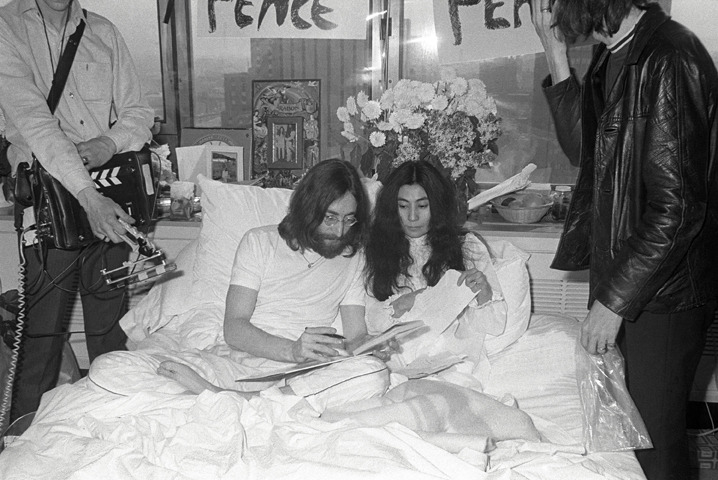 The highlight of this unique event was John Lennon's composition of Give Peace a Chance on 1 June. He wrote the song on the spur of the moment and under the direction of renowned music producer Andre Perry, converted the suite into a makeshift recording studio. Around 50 people contributed to the recording of the song, including icon of 1960s counterculture, psychologist Dr Timothy Leary, and singer Petula Clark, after which it was immediately broadcast around the world.
[youtube=http://www.youtube.com/watch?v=acb15JsCGSk]Although suite 1742 has been refurbished several times since 1969, as you step across the threshold, the special history remains palpable. It's still instantly recognisable from the black and white film footage of the sixties, which show John and Yoko, in respective white pyjamas and nightdress, holding court from their simple mattress placed under square windows whilst journalists practically kneel at their bare feet. Walking around the suite, flashbacks to the memorable peace campaign flood the senses and we could almost hear echoes of the unifying hand clapping which prevailed throughout the recording of Give Peace a Chance.  The space towards the back of the room where renowned photographers and cameramen jostled amongst wires and equipment to capture history in the making, is now home to a luxurious bed, the same square windows that were once obscured with hand written Hair Peace signs now afford wonderful views over the Montreal skyline and the small marbled bathroom (which John and Yoko reserved for themselves, whilst guests were invited to use the one next door), remains intimate and yes you can use the same loo as John Lennon did! Fascinating memorabilia decorates the walls, including a Give Peace a Chance gold disc plus a rare collection of music, lyrics, photographs and press articles reminding you at every turn, that this is no ordinary hotel room.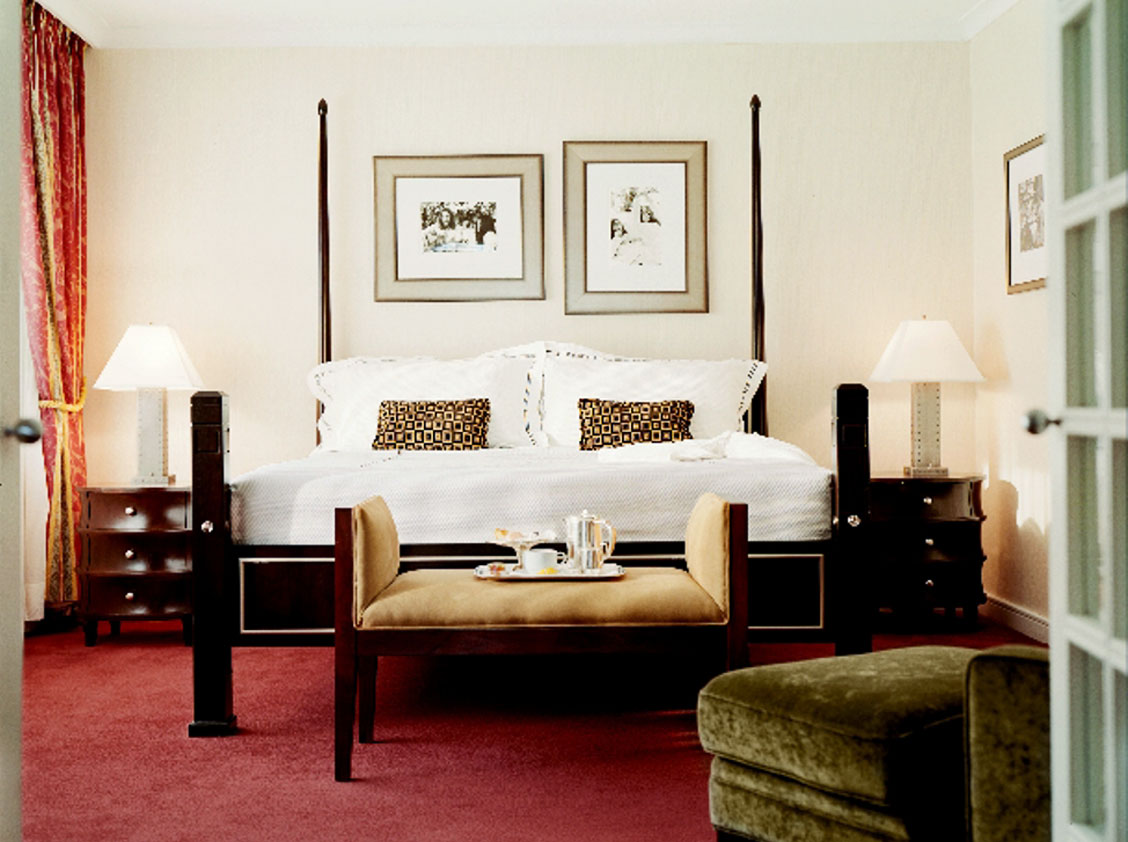 Upon waking, you can authenticate your stay by ordering the same breakfast as John and Yoko did. How about scrambled eggs with crispy bacon and grilled tomatoes, vegetable salad or maybe fillet of sole? Or you may like to try one of John's favourites – Spanish Smiles: orange juice with honey, (but no eggs) and of course, staying true to his Northern roots, lots and lots of black tea.
For those looking for something a little stronger for their bed-in toast, the hotel has created a special Give Peace a Chance martini. The British gin is for John, the Japanese sake for Yoko, the grenadine signifies love whilst the lemon symbolizes that sometimes love is bitter.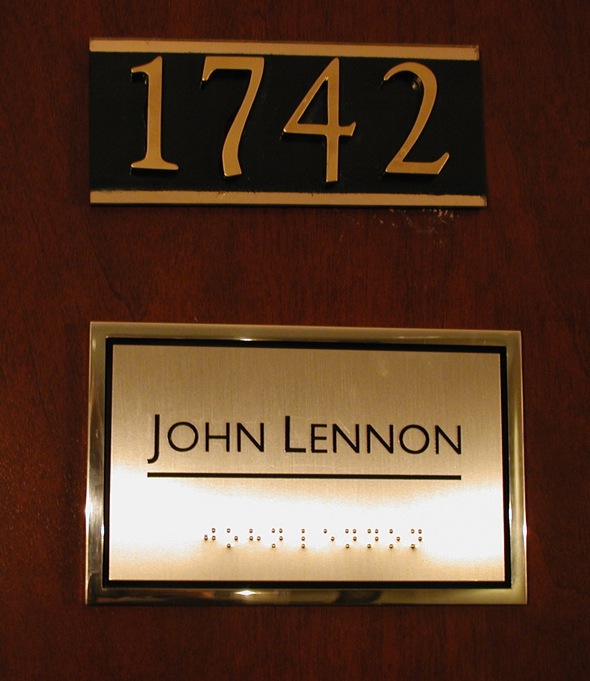 Several guests have reported experiencing a mystical aura when staying overnight in the suite. Mystical or not, there's no doubt that some powerfully charged historical and musical residue remains but sadly, the carpet of flower petals has long since gone.
For further information please visit: www.fairmont.com
Images by Fairmont Queen Elizabeth Hotel.
CELLOPHANELAND* were guests of the Fairmont Queen Elizabeth Hotel.
Recommended reading: Being John Lennon. To purchase visit our bookstore.