'When people read erotic symbols into my paintings, they're really talking about their own affairs' – Georgia O'Keefe
This is the largest exhibition by Georgia O'Keeffe ever to take place outside America, and the first retrospective in the UK. Given too that there are no works in any British collection, this is a rare opportunity to take a close look at the work of one of the most famous of American artists.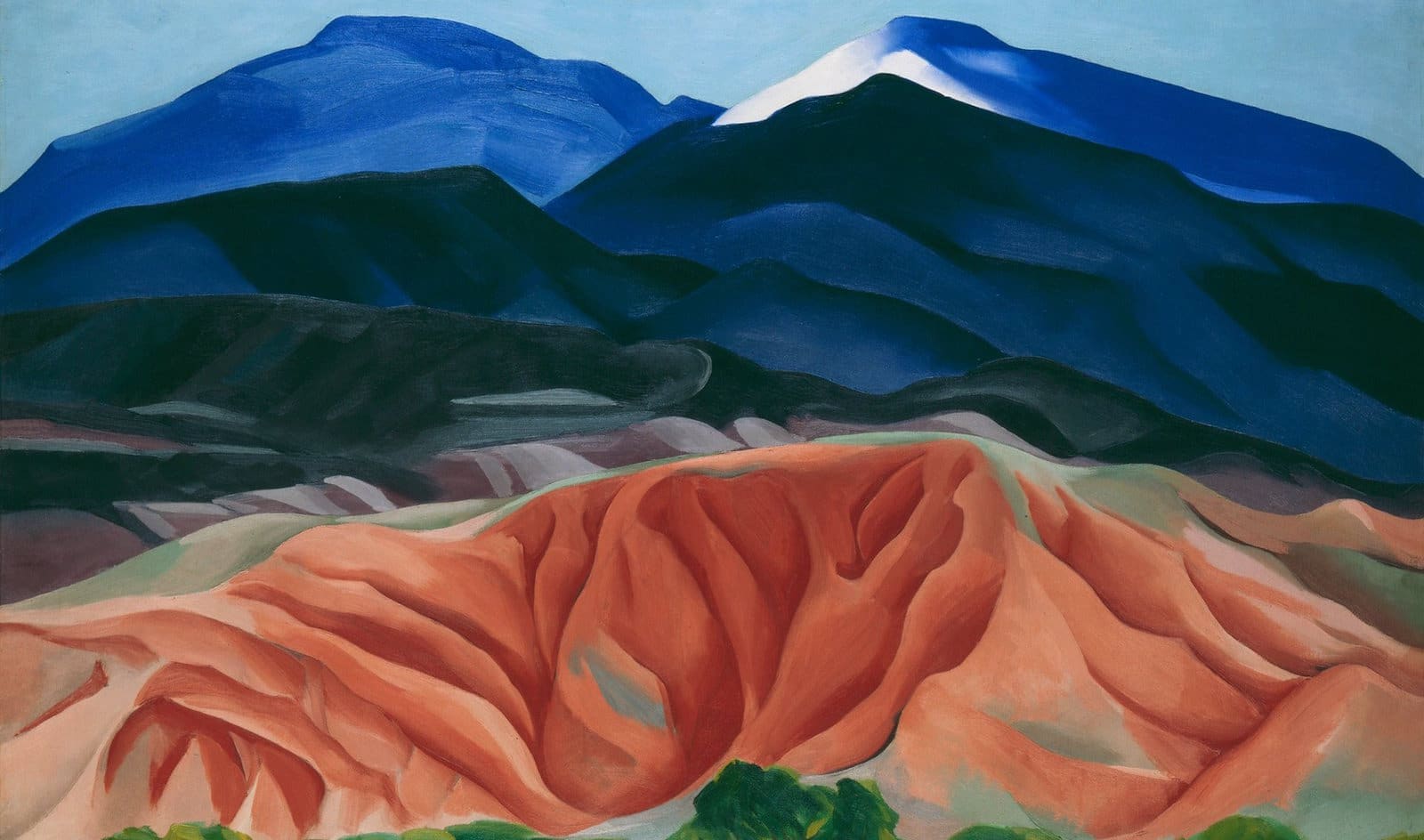 Famed for her close up flowers, New York cityscapes and desert landscapes – with or without bleached animal bones – this is somebody has come to represent the crowning achievements of American modernism.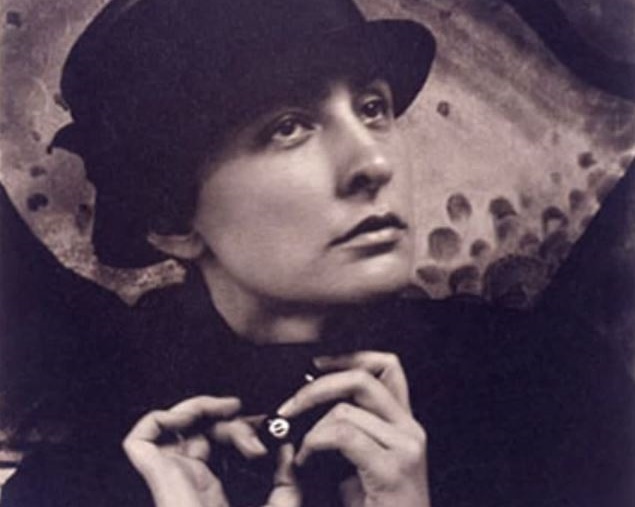 Her journey was a remarkable one and in the Tate's largely chronological approach, we can see her development, from Wisconsin art student, via New York and a relationship with the leading proponent of European modernism, Alfred Stieglitz, before retiring to a ranch in the arid southwest.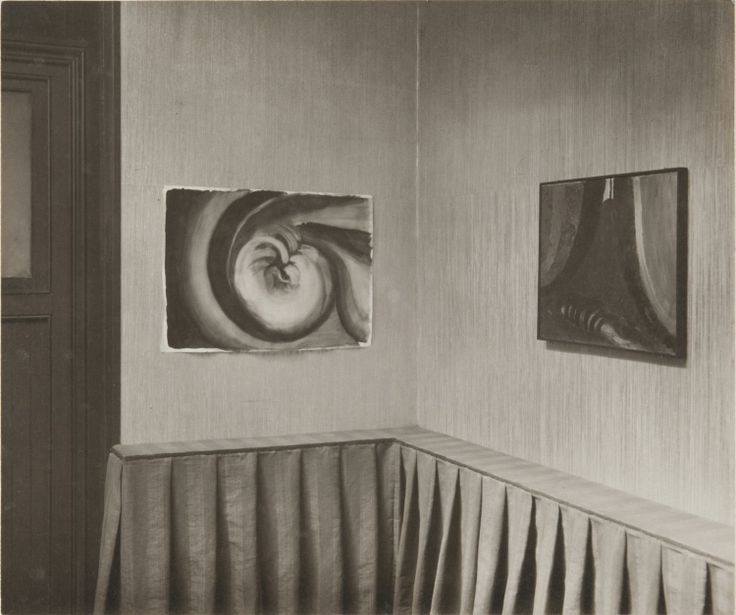 The show opens with an impressive reconstruction of her 1916 show at 291 in New York (the original shown above). A group of charcoal sketches, heavily influenced by tutor Arthur Wesley Dow and Kandinsky's abstract and spiritual approach, were shown to Alfred Stieglitz, the gallery's influential owner. He spotted her early promise and put the works on show.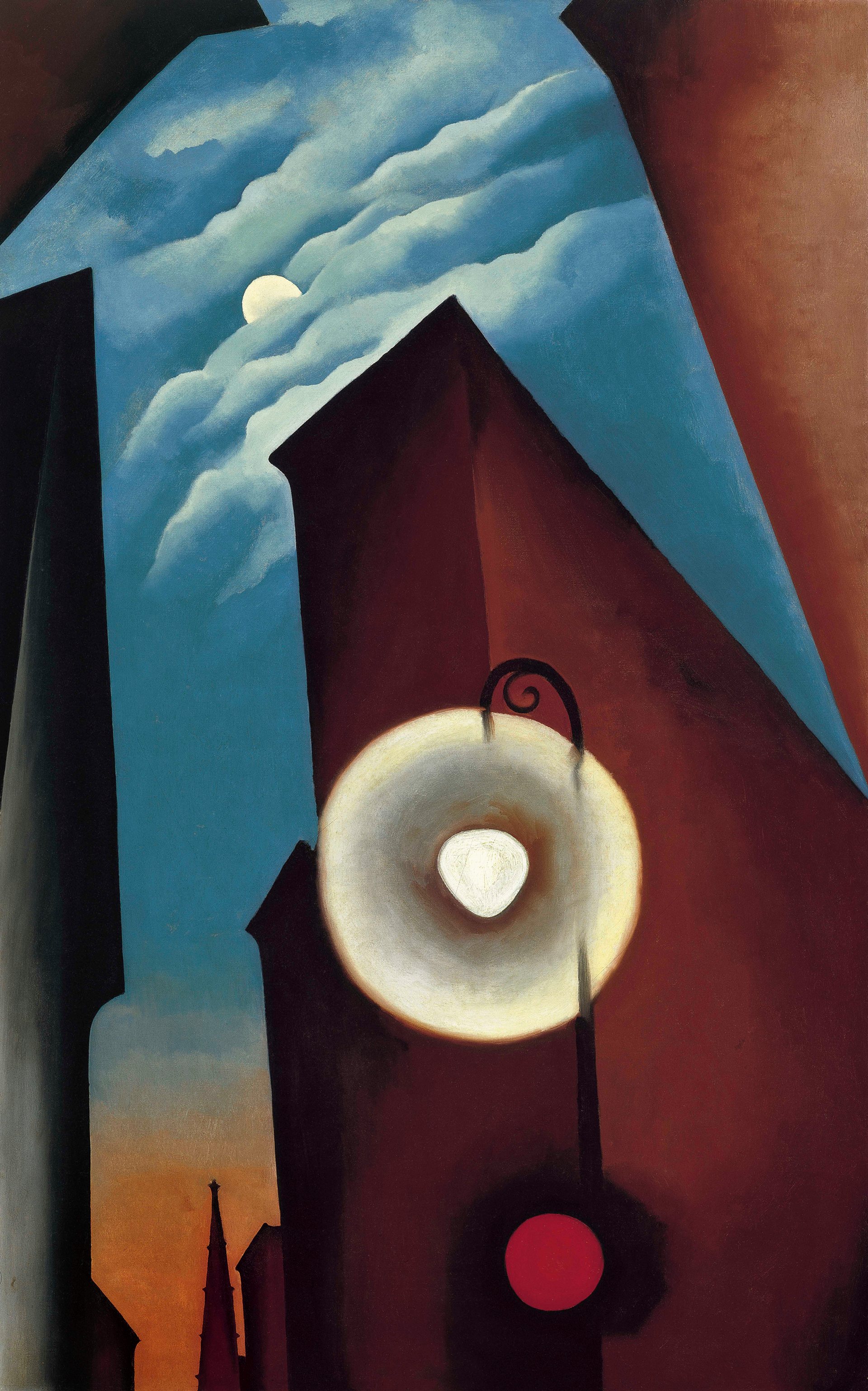 O'Keeffe soon moved to the city, and in to a lengthy relationship with Stieglitz. She adopted the philosophies and scientific ideas of the time: theosophy, synesthesia, with the spiritual underpinning her work. She painted abstracts – one of the first Americans to work this way – with an unmistakeable erotic symbolism that Stieglitz drew on to market her in the gallery.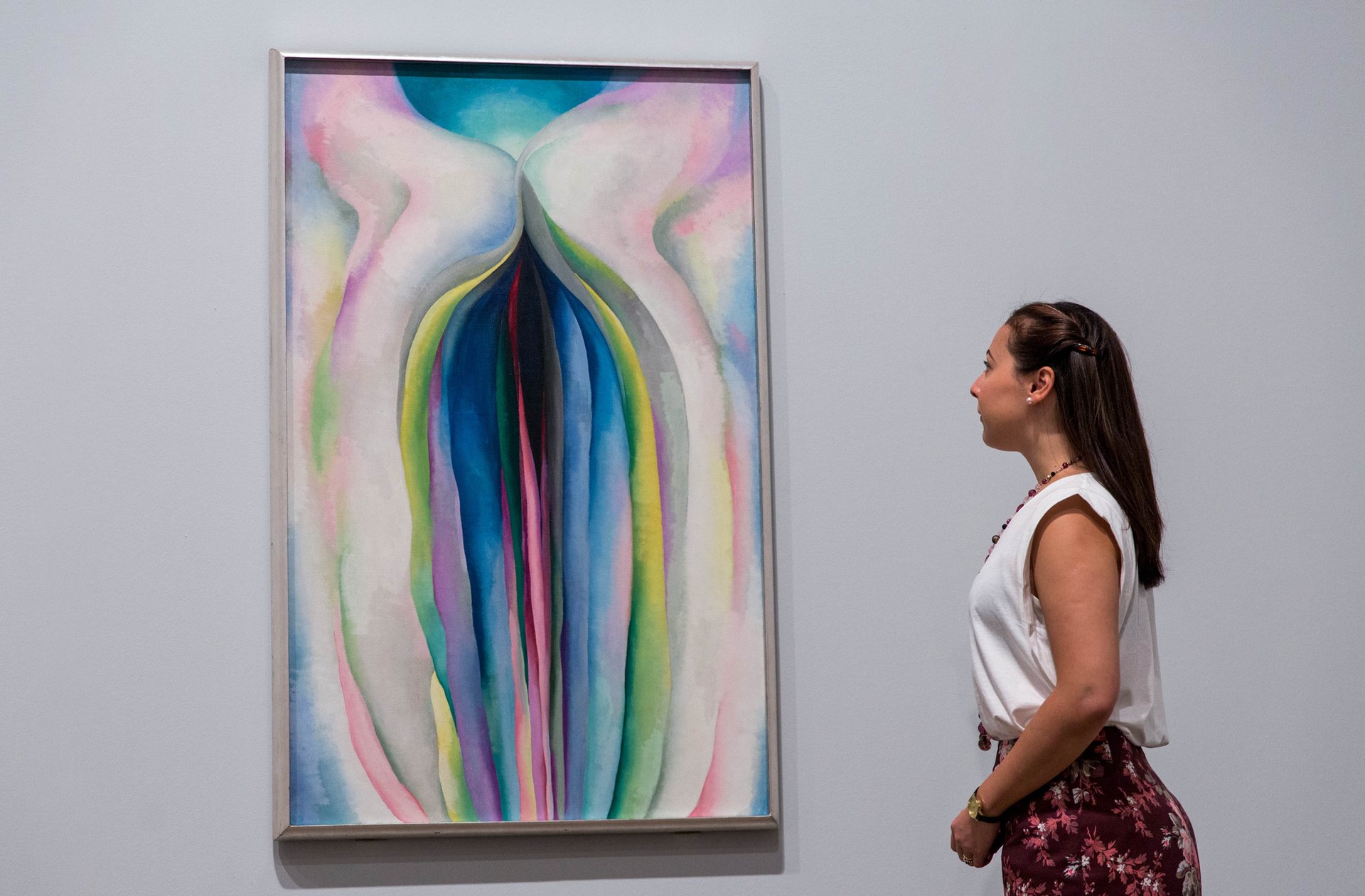 He added his own nude images of her and stated that as a woman she 'painted from the womb'. O'Keefe distanced herself from this angle, said the eroticism was in the eye of the beholder and from then veered away from abstracts. Even many years later, when artists like Judy Chicago and Miriam Schapiro claimed her as an early feminist artist, which she obviously was, she continued to avoid and deny this.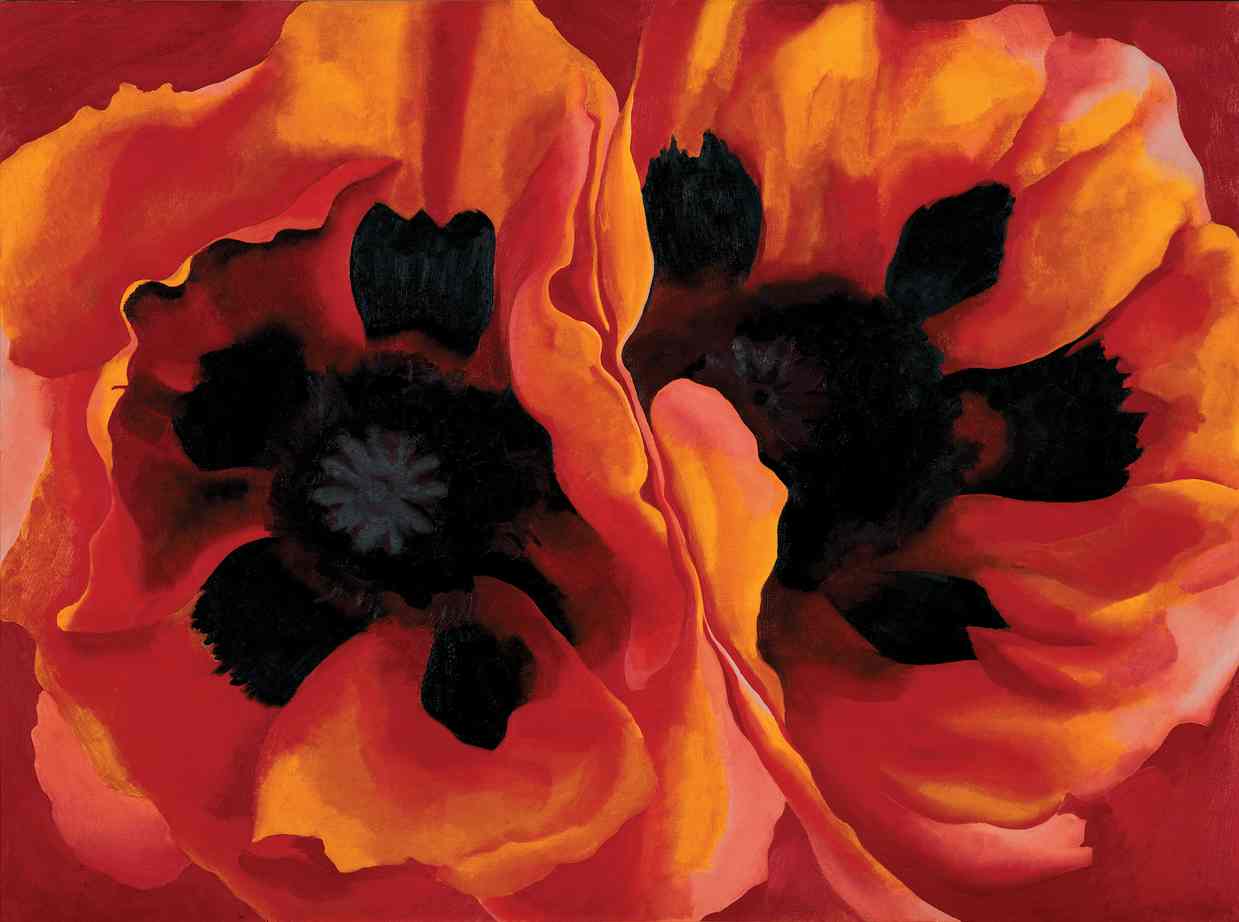 It was in New York too that, bored of the city, she began painting her iconic flowers. Despite stating that 'I hate flowers—I paint them because they're cheaper than models and they don't move'  they are now her most recognisable works. One somehow imagines them to fill the walls, but when seen at the Tate, they mostly seem surprisingly modest in scale and less impressive than anticipated.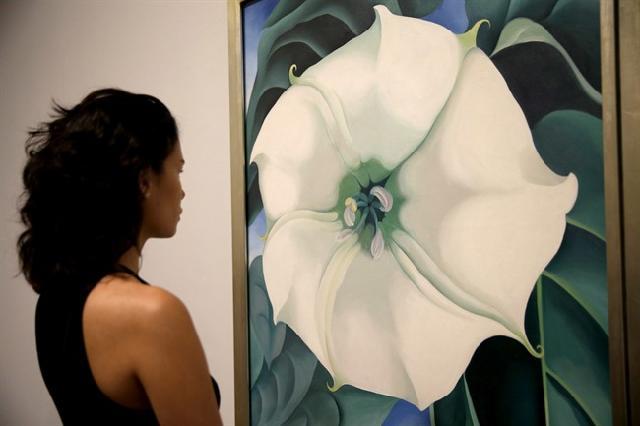 A 1919 trip took her to the desert, which she adored, returning frequently and eventually moving to Santa Fe from New York when Stieglitz died in 1949. There are plenty of these desert landscapes here and the influence of Emily Carr, a Canadian artist that she met, is clear to see. Carr herself was strongly influenced by another Canadian, Lawren Harris and the Group of Seven. All were concerned with the spiritual within the landscape and one wonders how strong this influence was.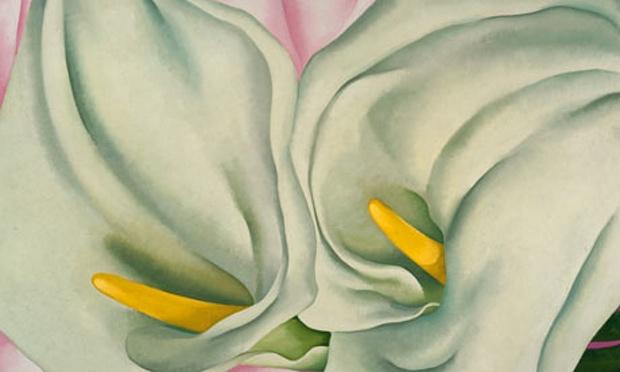 In the desert she painted the colourful, arid landscapes. These are often impressive, but also sometimes they miss the bright light and sharpness you would expect – often appearing rather distant and flat. She also painted the weeds and adobe buildings and some of these stand out in the exhibition as more appealing for their simplicity and abstract forms.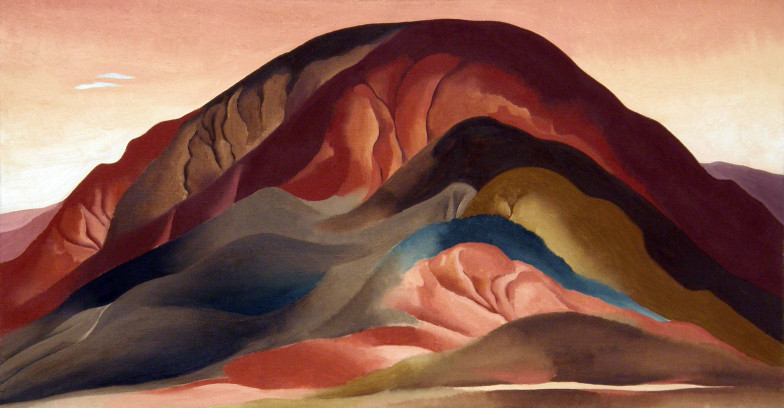 She also loved the sun dried animal bones. Perhaps these represented for her the spirituality of the land. but these are perhaps the least impressive works.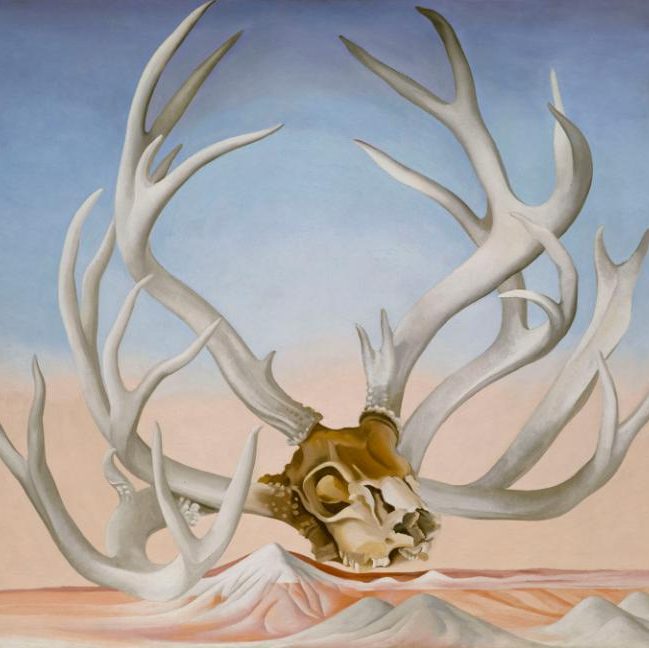 Fans of O'Keeffe are sure to love this exhibition whilst for others it may show up limitations, but this is still a show to admire. The Tate has put on a wonderful exhibition, which truly does justice to the fascinating works of a remarkable woman and a groundbreaking artist.
Georgia O'Keeffe is at Tate Modern until 30 October 2016
For more information visit www.tate.org