– frock: historically referred to an article of clothing in the 17th century, specifically a workman's outer garment: in the 18th century a man's loose fitting coat: a religious robe; more typically a woman's dress. –
We're somewhat embarrassed to admit that this is our first ever visit to The Fashion Museum at the Assembly Rooms in Bath. For writers who adores clothes and indeed the history of costume, this is pretty shabby. The museum – founded in 1963 by Doris Langley Moore, a writer, costume designer and passionate collector of  historic dress – is celebrating its fiftieth birthday this year with a new exhibition: Fifty Fabulous Frocks, so this weekend we're making amends.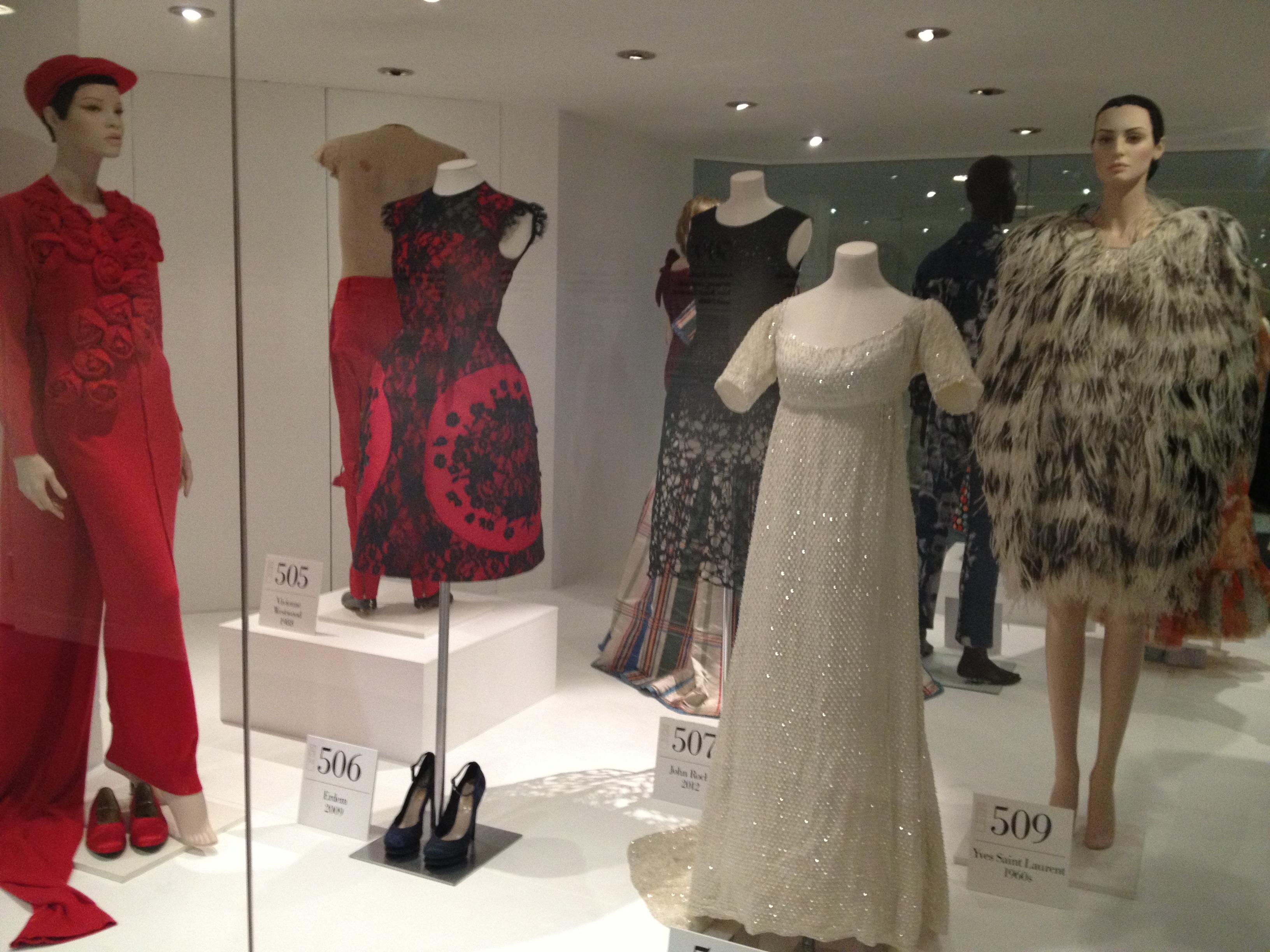 The museum's word-class collection numbers between 80,000 – 100,000 objects, thus the 50 dresses chosen from its wide range of historical and contemporary costume, represent an extremely thin slice of fashion heritage. Some of the ensembles are displayed on the original mannequins of the time, from 1920s painted papier-mache figures to modern-day Rootstein mannequins.
All the classic and influential names of 20th century couture are here: Christian Dior, Chanel, Yves St. Laurent and Schiaparelli etc, alongside the most desirable on trend designers of today, including Burberry and Erdem. But the delightful thing about this particular exhibition is that rubbing shoulders with the above, are exquisite historical pieces such as an embroidered Georgian court dress or a delicate 1870s gauze bustle day dress. Or how about this Champagne dress worn at a fancy dress party in Edwardian times: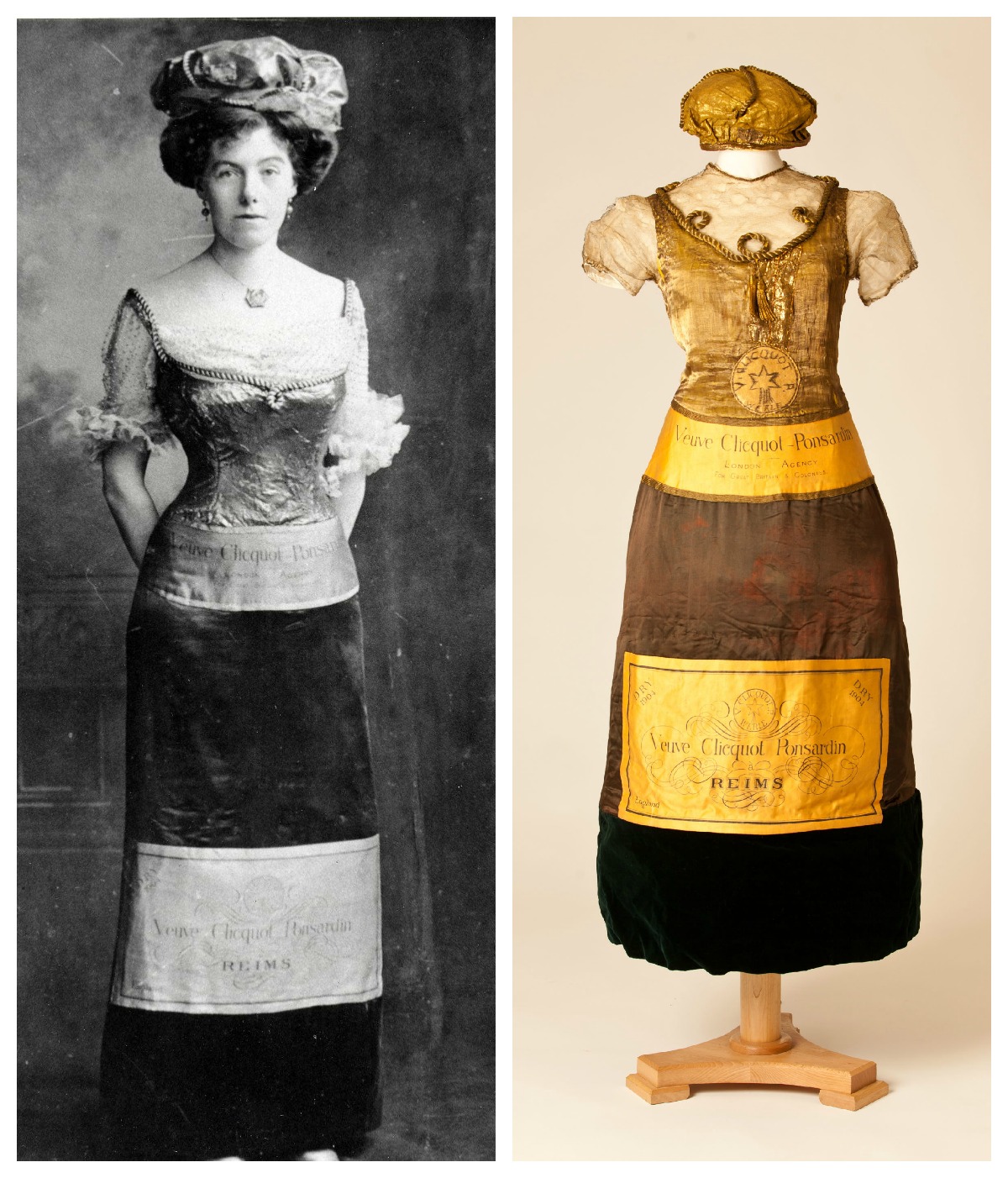 Or this charming Mickey Mouse 1930s day dress from an unknown maker. The pale pink design is quite skimpy, with narrow seam allowances and hastily machined construction. Although it is still a great shape, designed to be worn by women on the go and still look smart. And just look at the 'product placement'! The use of the Disney motif is one of the  earliest examples of a logo in the Fashion Museum collection.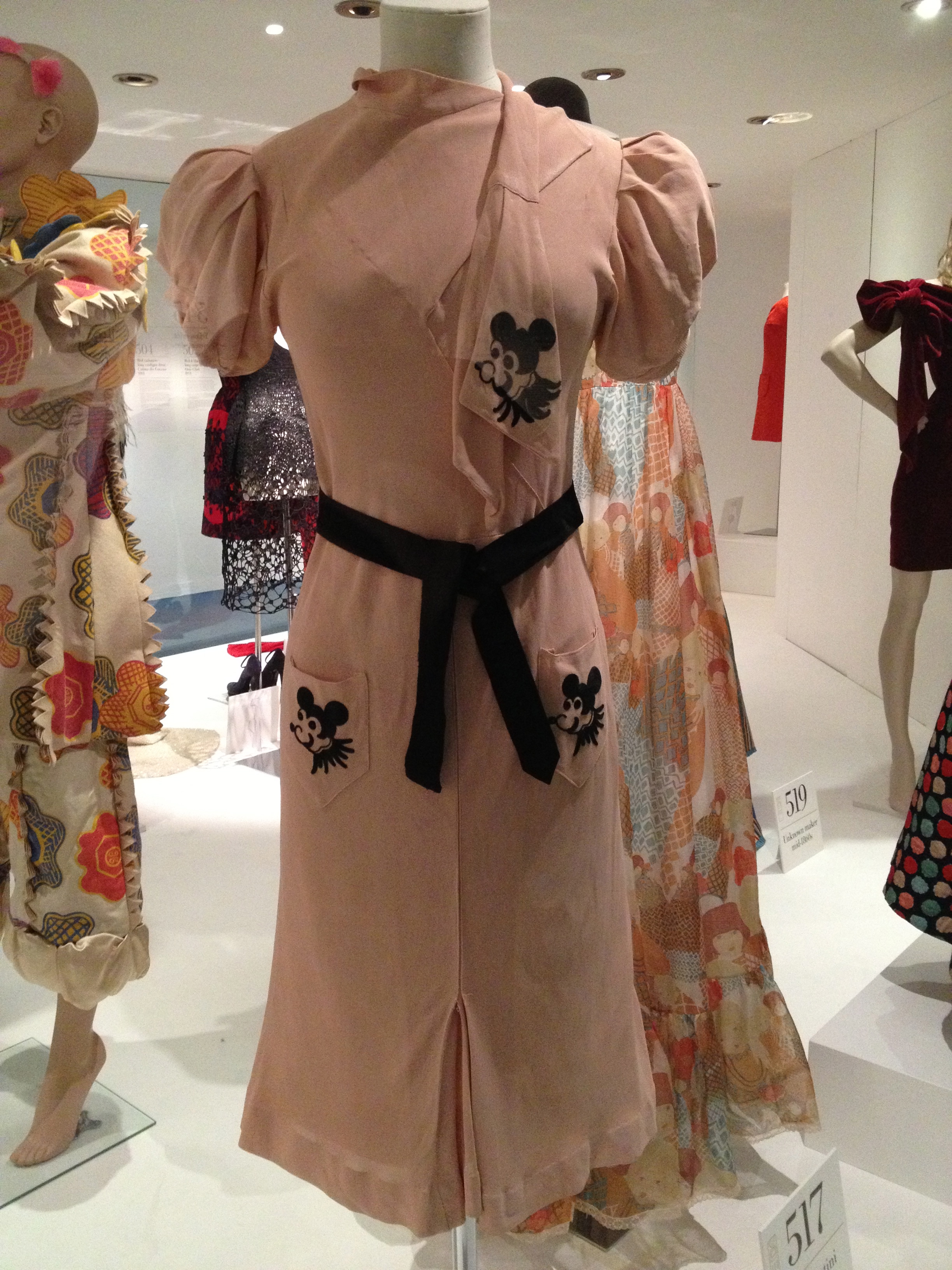 50 Fabulous Frocks runs until the end of 2013.
For further information please visit: www.themuseumofcostume.co.uk
Images by CELLOPHANELAND* and The Fashion Museum.