Buenos Aires is a wonderfully eclectic blend of European cities that at the same time, has an identity all its own. The Faena reflects this multicultural blend, but also boasts its own gloriously unique character.
Founder, fashion designer Alan Faena, sold his international business to fund development of a group of derelict buildings in the Puerto Madero docklands.  Partnering with a Russian financier, French designer Philippe Starck, and our own Norman Foster, he created not only a hotel but an arts and cultural centre, and revived an entire city district.
 The Faena hotel is at the heart of this development. A very special place, and quite simply the only place to stay when visiting this wonderful city. There is just one proviso: you have to like red… lots and lots of red.
From the moment you are ushered down a long red carpet to check in with your 'Experience Manager', you are in a world of colour. Throughout the hotel's public area, a sense of opulence is married with a delightful sense of theatre. From the tall lobby with its full length stained glass window to the 'crowned' pool, it is a never ending visual feast. There may be gold velvet, black leather and dark mahogany, or a brilliant white dining room with white chandeliers and unicorn heads, but there will always be a good dose of the hotel's signature shade of blood red, too.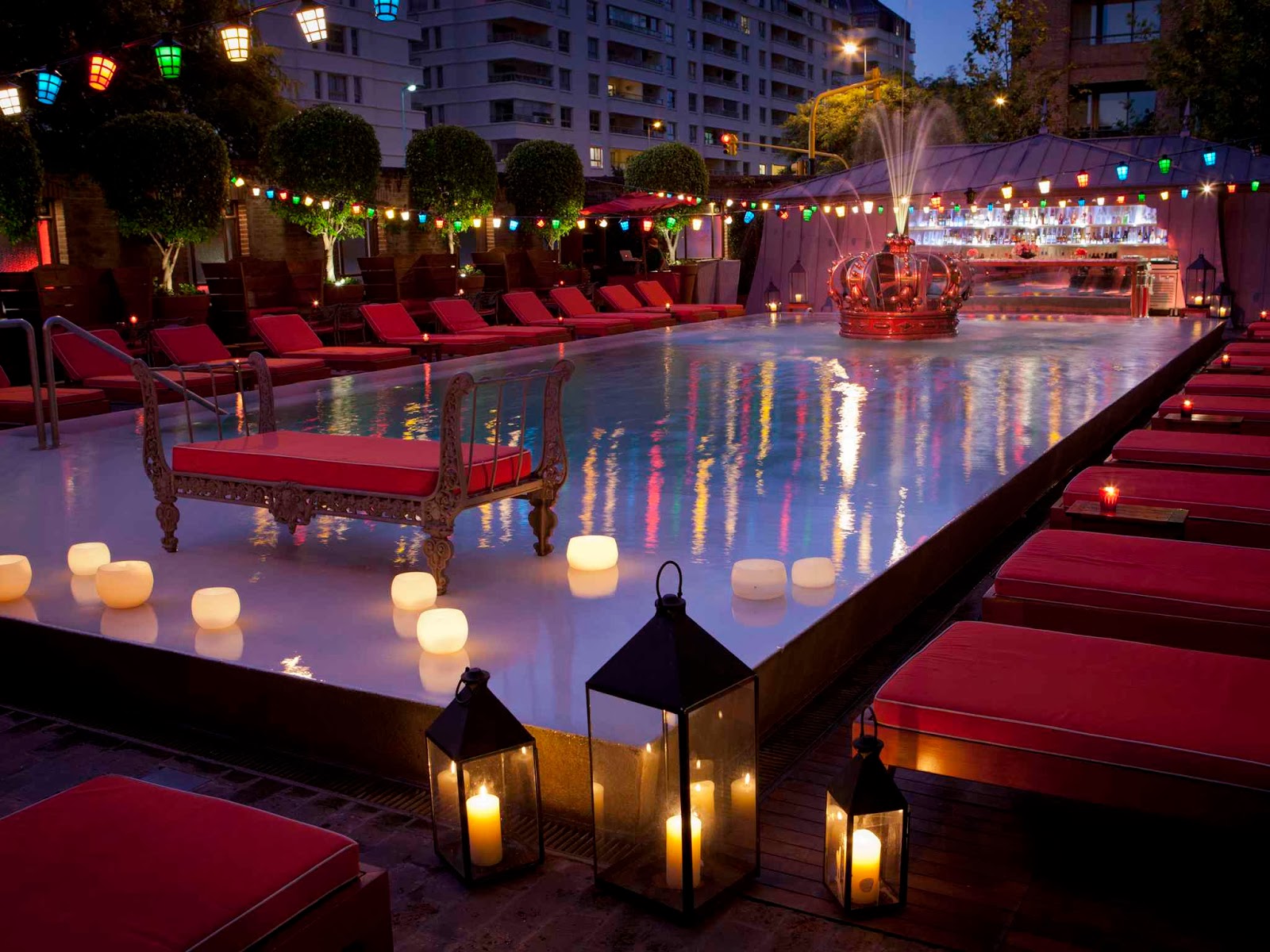 The heated outdoor infinity pool is surrounded by red sun loungers with matching parasols and potted geraniums. Sporting a giant crown-shaped fountain it also features mirrors at each end that allow easy admiration of your prefect swimming style or perhaps a sneak peek at the local talent.
The theatricality continues in the bedrooms. There are diagonally placed beds and floor-to-ceiling curtains (guess the colour) which swish aside to reveal glass-walled bathrooms. A home theatre, with Dolby surround sound and bathroom speakers, is concealed in a huge mirrored cabinet. Curtains and blinds are opened by bedside switches.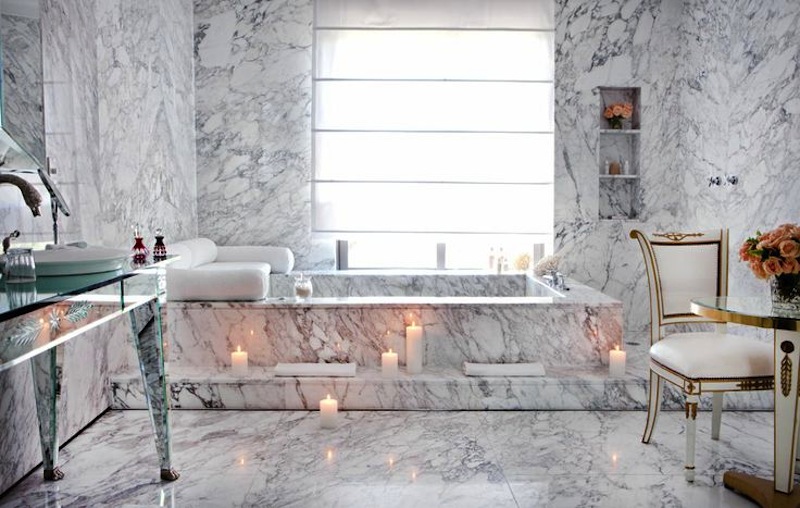 You will get fresh flowers, incredibly good chocolates, big bottles of toiletries plus soaps and body lotion. There are lots of white towels, fluffy bathrobes and slippers in the fabulous bathrooms.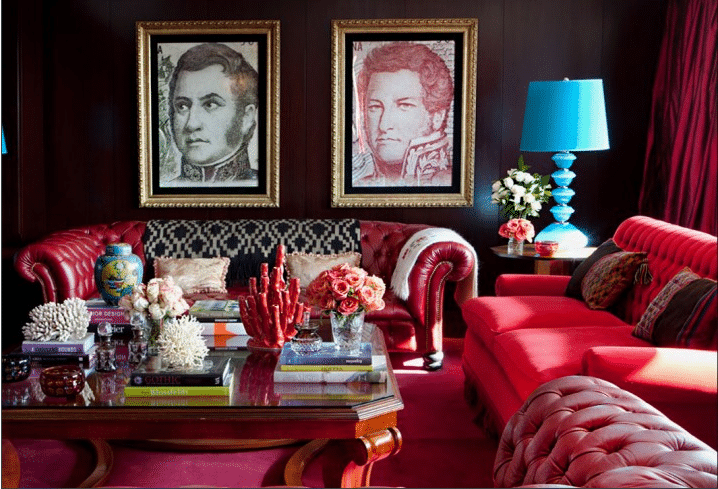 If you are feeling extravagant, there are all sorts of upgraded rooms and suites. Executive Studios are more like apartments, with great city views. Then there are several grades of staggeringly large suites with some incredible pieces of furniture and even more impressive views.
On arrival, you will be allocated an 'Experience Manager', who serves as a personal assistant, concierge, tour guide and itinerary planner. You will also be given a small portable phone – and at any time of day – one of your Experience team of three, is there for that anything you fancy doing in Buenos Aires – or indeed, Argentina.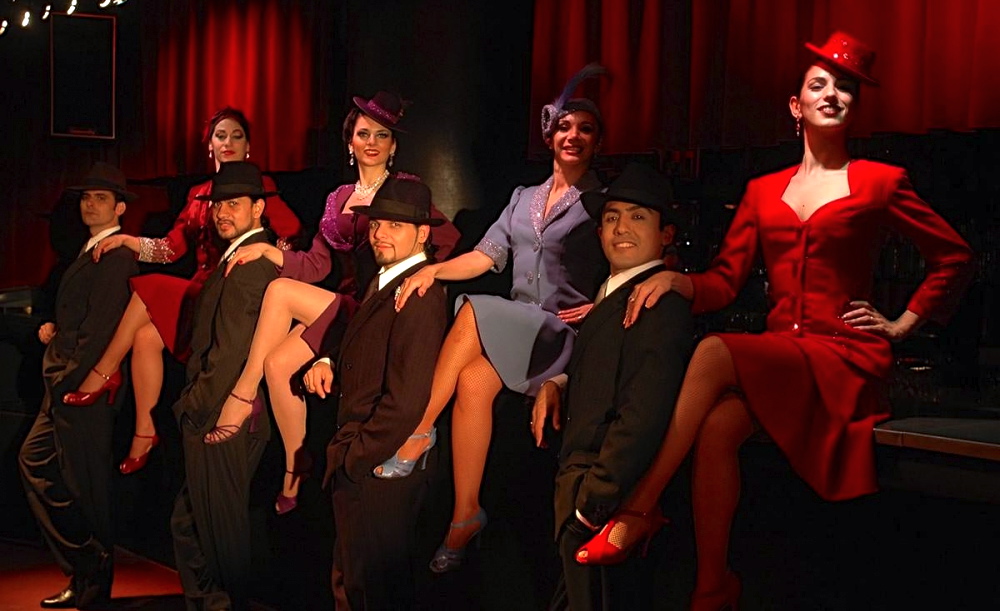 Nightlife is unquestionably the beating heart of Faena. There is exquisite food in the hotel's three venues. El Mercado is a trinket-filled space with a ceiling of mismatched tiles, tables of hewn wood, chic-industrial lights and glamorous Starck chairs. Big glass cases are full of tea pots, crystal, old china and 1950s adverts.
The Library Lounge, decorated with velvet sofas, crystal candelabra and shelves of antique books, is an all-day café serving coffee, light lunch and afternoon tea with pastries.
Dinner is an event to savour in the almost all-white (yes, there is still some red) glamour of El Bistro where walls are lined with unicorn heads and chandeliers adorn the ceiling.
The Faena is indeed less a hotel and more of an 'Event'. Prepare for some serious pampering in the spa, find a stunning dress, and prepare to party. Just as in the vibrant city itself, the beating (red) heart of the Faena just demands that you "Have the time of your life!"
For more information visit Faena BA
CELLOPHANELAND* were guests of Faena BA.