We knew that Exhibitionism: The Rolling Stones was going to be massive, but we were unprepared for just how comprehensive and detailed this exhibition was going to be. A fifty-year career in the music industry is a staggering achievement, and the nine thematic galleries that have taken over London's Saatchi Gallery is more than testimony to the fact.
With the full participation of Mick Jagger, Keith Richards, Charlie Watts and Ronnie Wood, Exhibitionsim combines over 500 Stones' artefacts including rare instruments, personal diaries, poster and album artwork, original stage designs, rare audio tracks and costumes. Huge in scale but extremely personal in content.
One of our favourite highlights is the atmospheric recreation of Olympic Studios in Barnes, south-west London: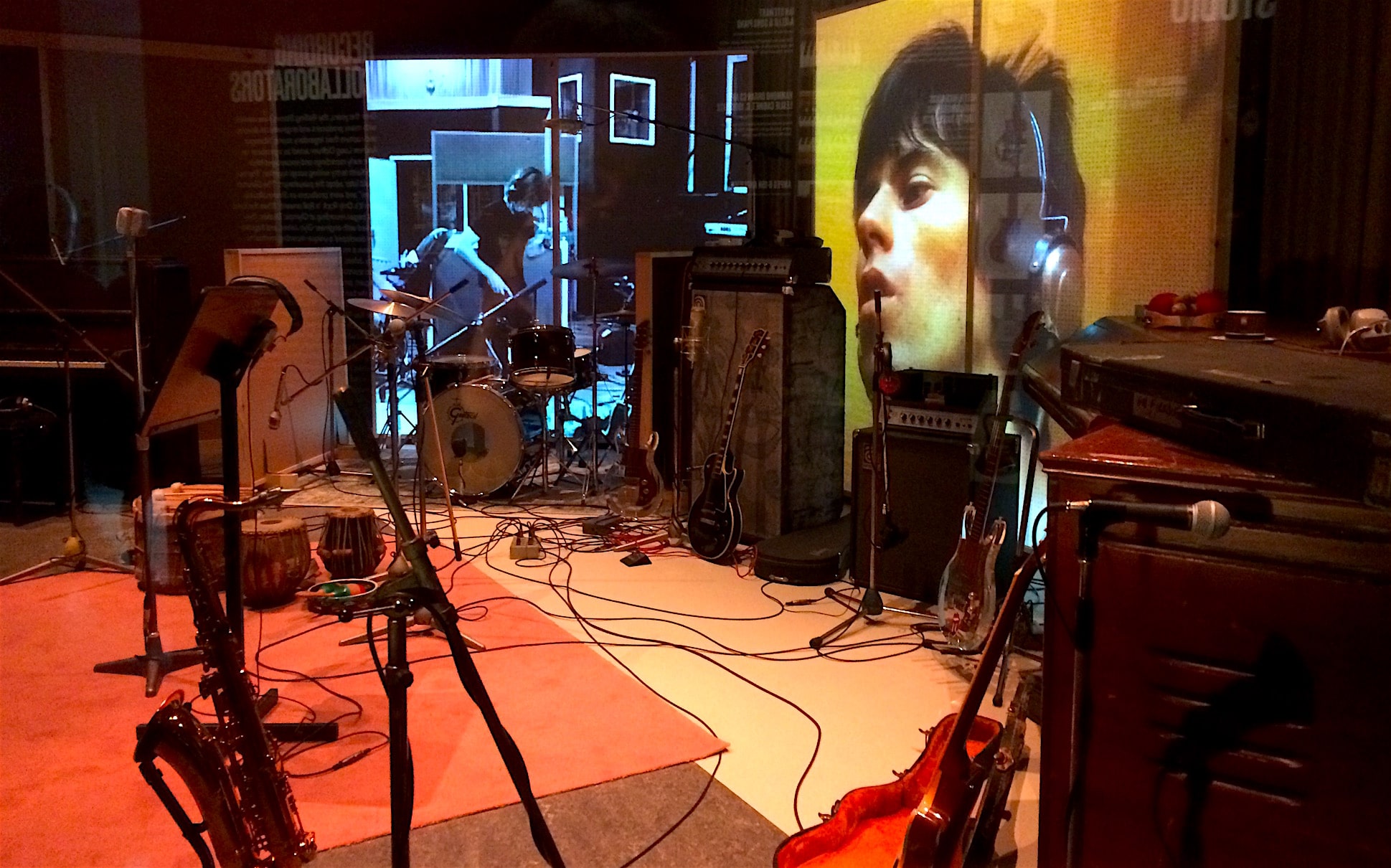 Another, the thrilling audio-visual ride through the band's entire career stretching across 40 screens. The montage, which lasts about three minutes, takes us on a truly awe-inspiring journey from the band's beginning through to the present day. All the highs and lows are captured, including the tragedy at Altamont, the death of Brian Jones, and the legendary drug busts:

In August 1962, Mick and Brian moved into a flat at 102 Edith Grove in Chelsea. Keith joined shortly afterwards, and in early 1963 when Charlie Watts became the band's drummer, he began staying at the flat on a regular basis. It consisted of one bedroom, a living room, a kitchen, and a bath shared with two other flats in the building.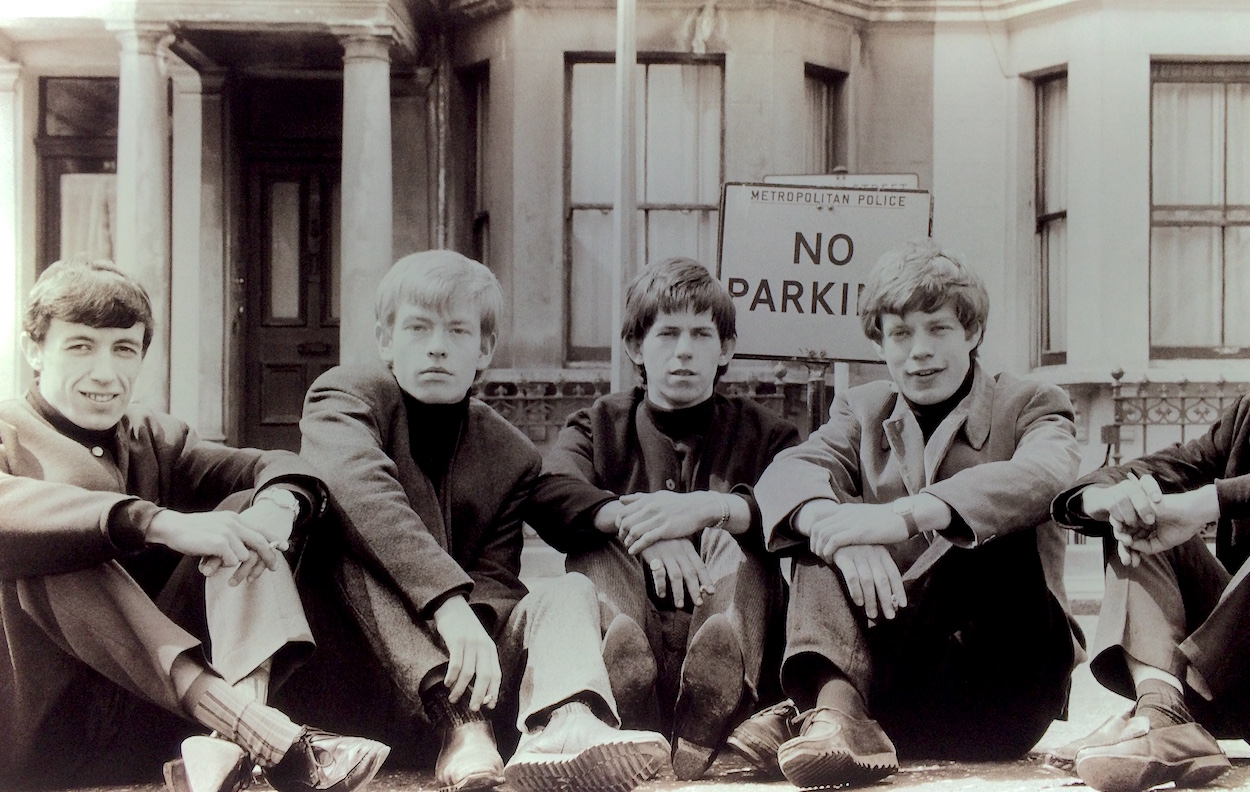 No photographs exist of Edith Grove's interior but this recreation is based on Mick, Keith and Charlie's memories. Keith recalls: "It was a pigsty, basically. It was pretty much what four young guys can do in a joint in a very short amount of time". The band lived at the flat until September 1963 when they vacated it ahead of their first British Tour.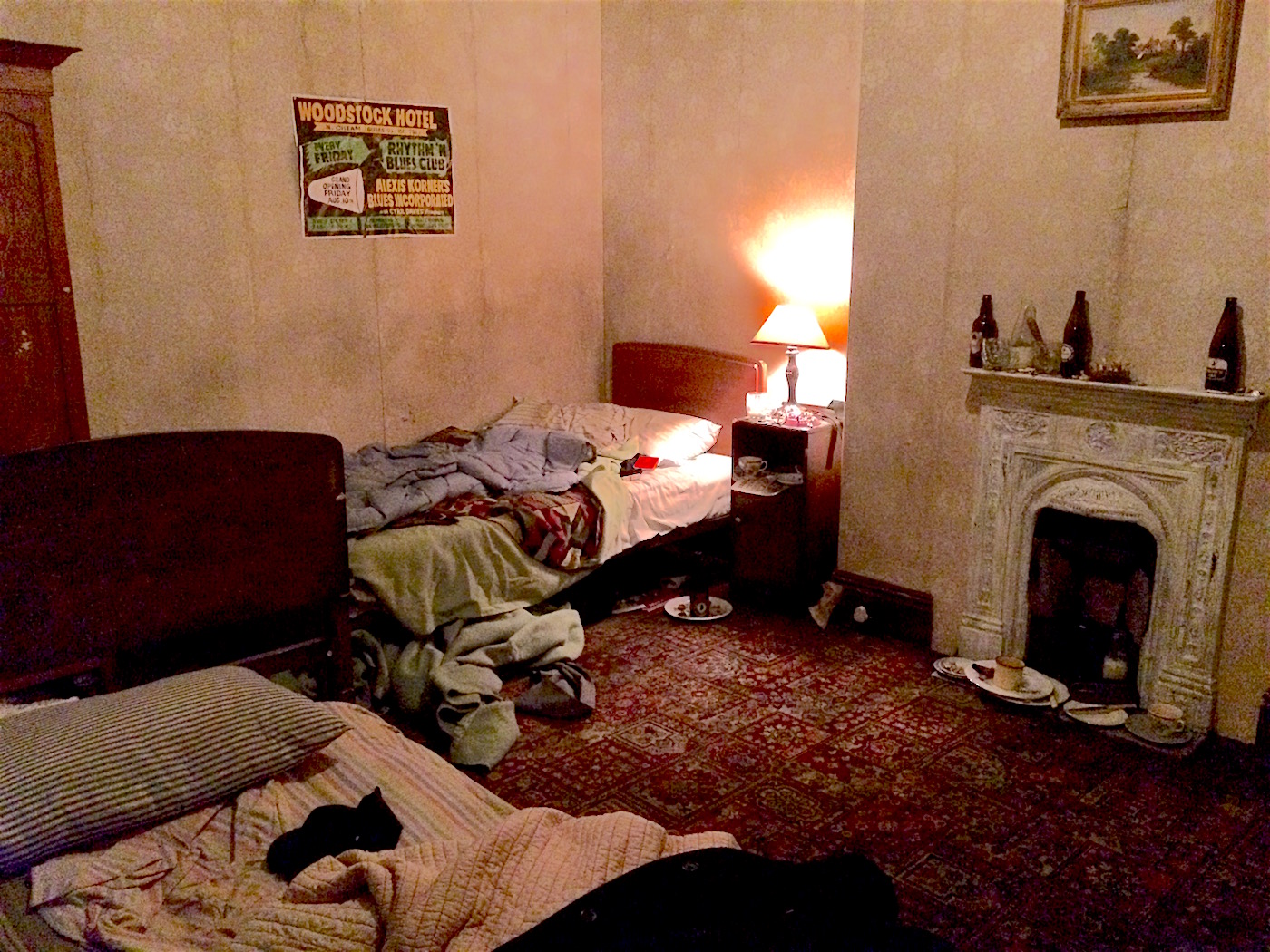 It was a joy to wander through the costume gallery and be reminded of the fascinating collaborations with designers such as Ossie Clark and Alexander McQueen, and to recall some of the more 'theatrical' costumes that only a frontman with Mick Jagger's swagger could pull off: 70's pink jumpsuits or a cloak of marabou feathers for a performance of Sympathy For The Devil designed by Jagger's late girlfriend, L'Wren Scott.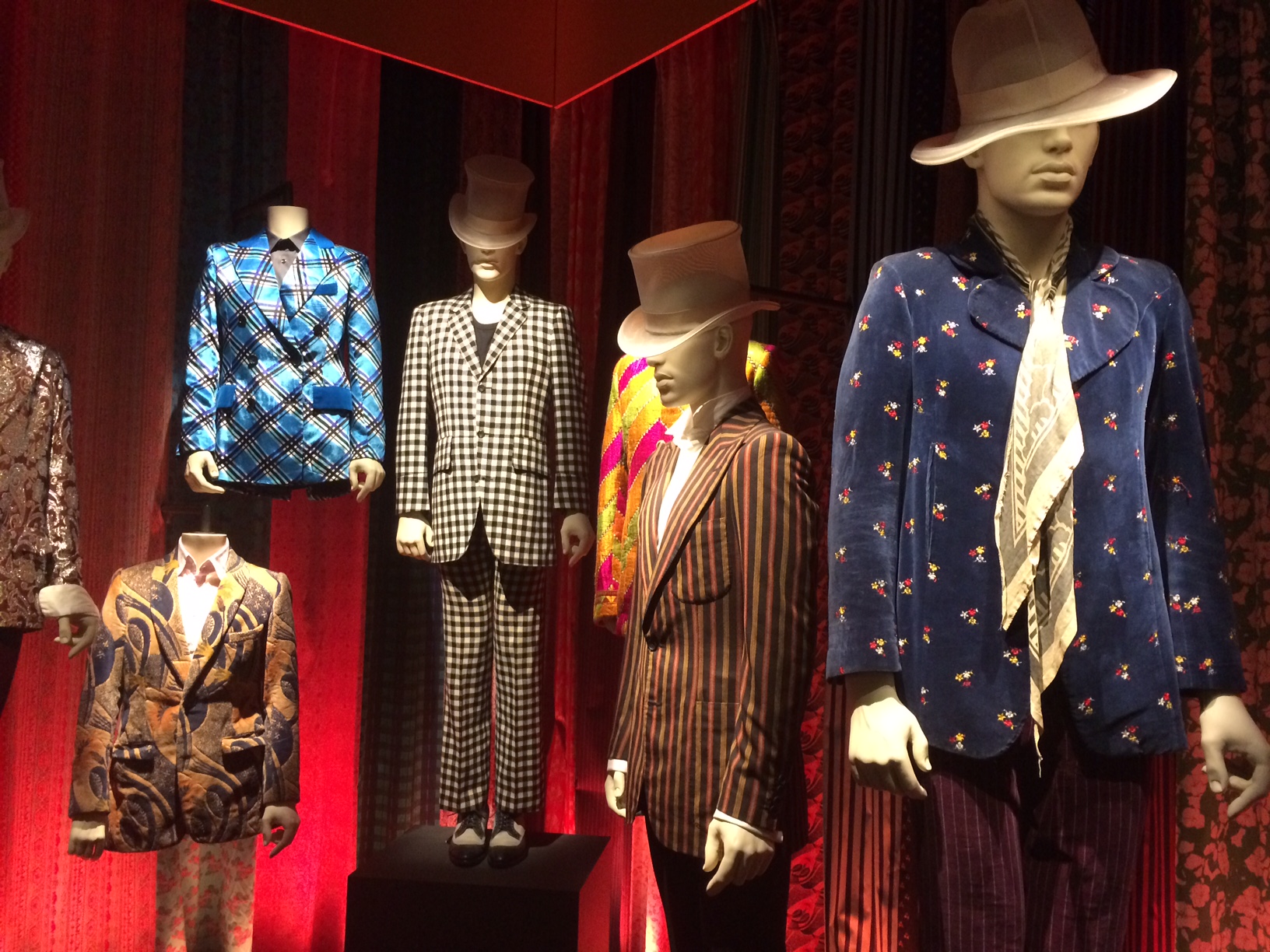 There's a fun backstage area where you wait amongst guitars and monitors with a sense of anticipation, before heading through the black door to the main stage. As the Rolling Stones have always been one of the best live bands in the world, the exhibition excels in the areas where the focus is on the band's actual live performances.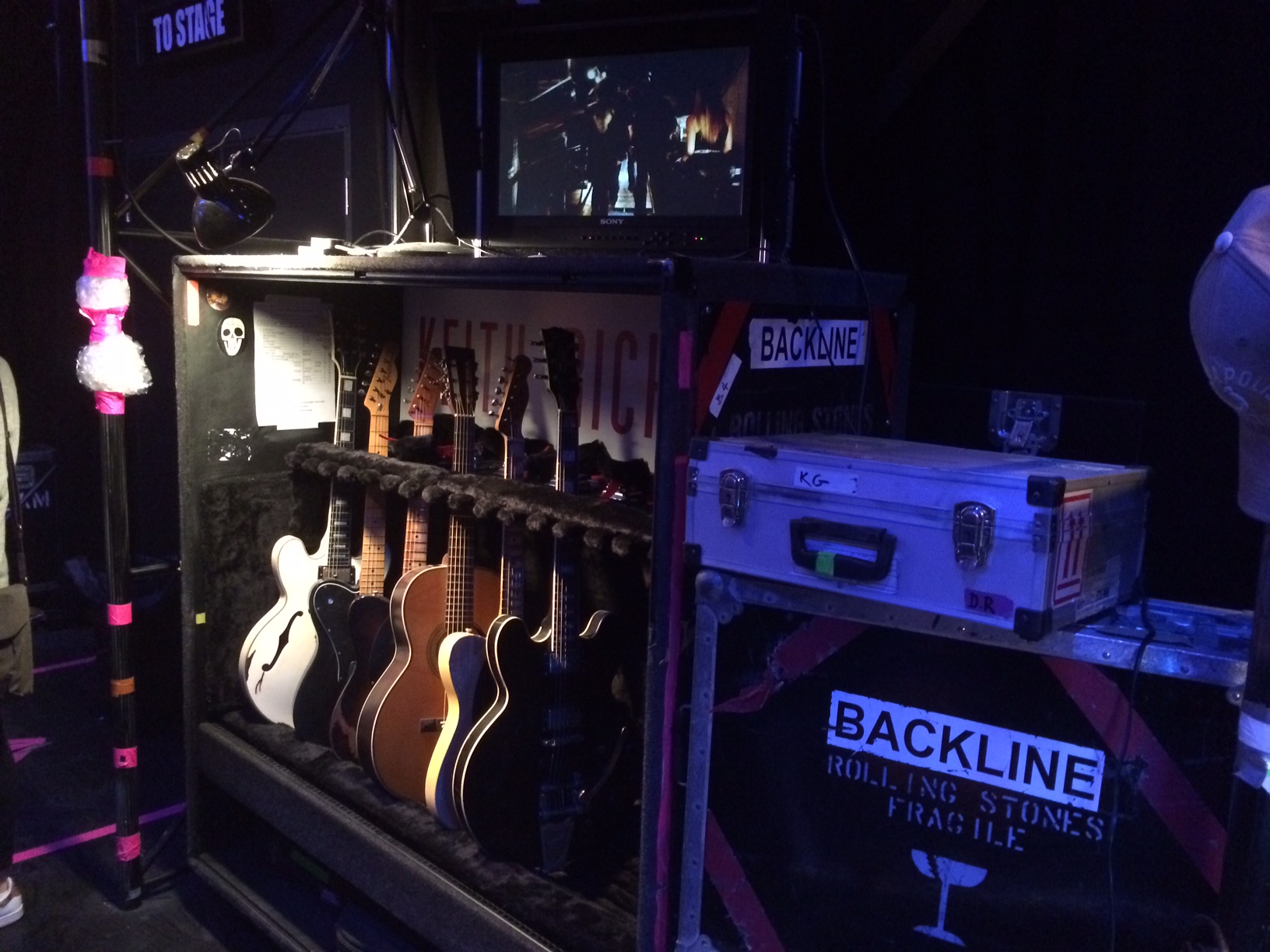 It's simply jaw-dropping to see together in one room, all the great artists, photographers and designers of the century that have worked with the Stones: everyone from Andy Warhol to David Bailey to Richard Hamilton.
And what is more synonymous with The Rolling Stones than designer John Pasche's Tongue and Lip Design which he created for the band in 1971, and was originally reproduced on the Sticky Fingers album. In 2008 the design was voted the greatest band logo of all time. Here, there's an entire room dedicated to it, with a giant 3D model which morphs hypnotically before your eyes.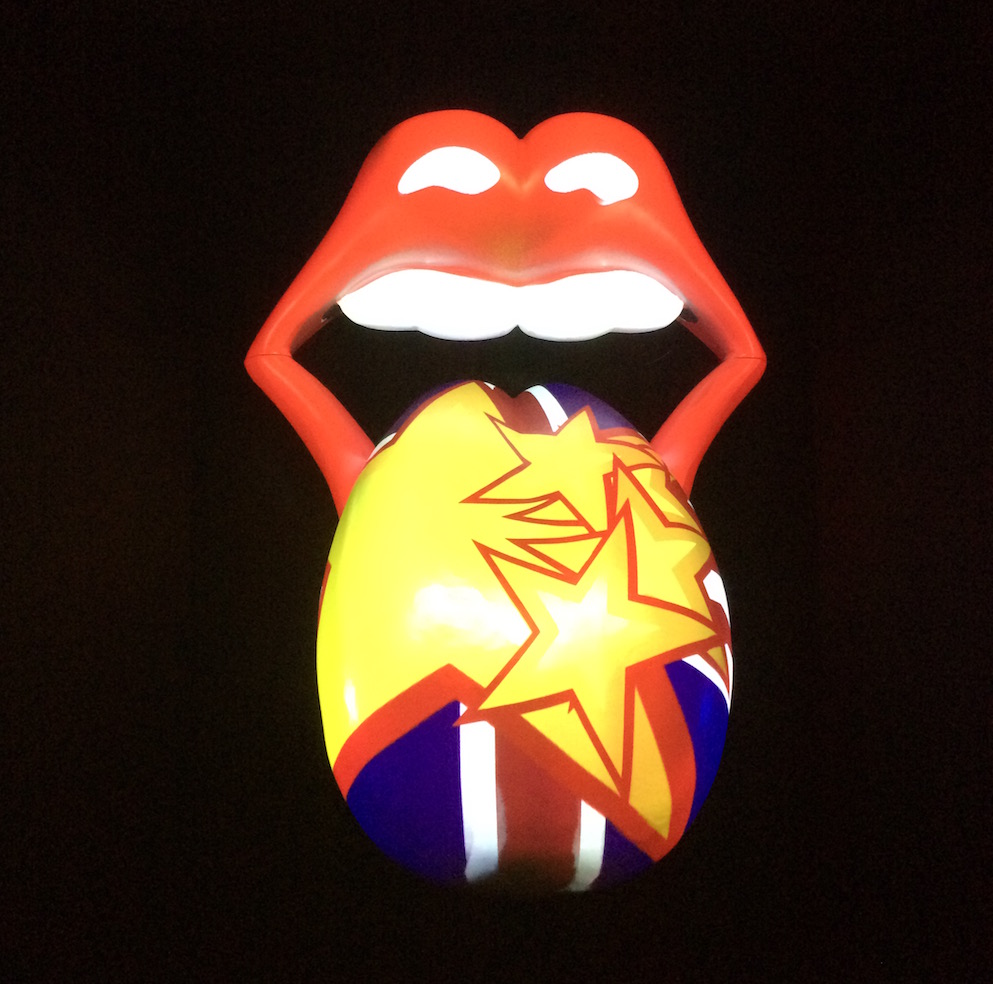 If you're trying to discover something new about the individual members of the group, then you won't find it at Exhibitionism, but if you're looking to find out what makes a great rock & roll band stay at the very top of its game for more than fifty years, you've come to the right place.
Exhibitionism: The Rolling Stones runs until 4 September 2016.
For further information please visit: www.saatchi.com
To purchase a copy of The Rolling Stones 50 visit here
Images by CELLOPHANELAND*.