"I hope their presence and their magic will be passed on to others, loved but not possessed, for we are all temporary custodians of beauty."
~ Elizabeth Taylor ~
Elizabeth Taylor's jewellery collection, made up of diamonds and other jewels from the great loves of her life is set to go on auction. The Hollywood star, who passed away in March aged 79, amassed one of the world's foremost jewellery collections. Nearly 300 pieces have been valued at $30 million (£18.8 million) and will be auctioned at Christie's in New York in December.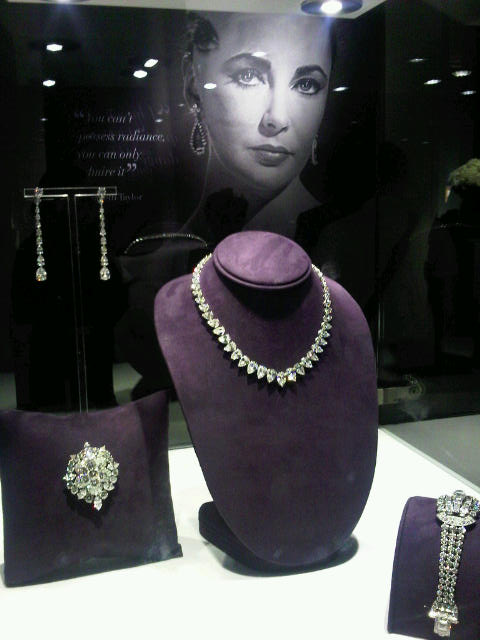 My love affair with Elizabeth's jewels began when a dear friend presented me with the book My Love Affair with Jewellery by Elizabeth Taylor, a couple of years ago. It is one of my favourite coffee table delights and I revisit its pages regularly. Up until that point, I had always imagined that the actress viewed her jewels simply as trophies; a spoilt magpie attracted to glittery objects, but upon reading further, I soon came to realise just how much the actress actually did know about the history and craftmanship of fine jewellery. She has always maintained that for her personally, the importance of jewellery is emotional and psychological, so I was very excited to be at Christie's London to view this historic collection in person and perhaps, catch a glimpse of the thrills that these exquisite creations must have provided over the years.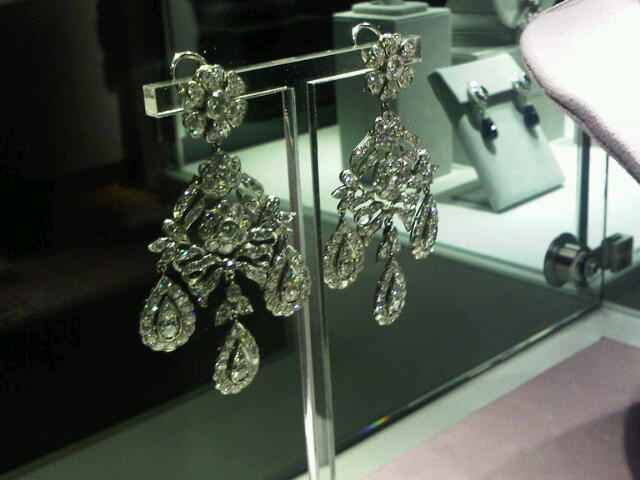 "I've been astonishingly lucky with love – I've had two great loves in my life."
The above 'Mike Todd' chandelier earrings were one of Liz's favourite pieces from her collection. Mike Todd was Taylor's second husband but was killed in an air crash not long after they were married. The earrings were purchased in Paris and were paste, not real diamonds. A couple of months later in New York, Liz searched for the earrings and when opening the box, gasped when she realised that Todd had replaced the paste with real diamonds!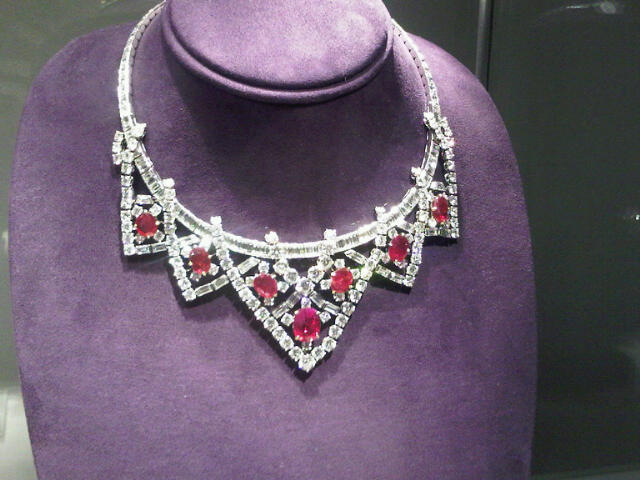 The above ruby and diamond necklace by Cartier was another gift from Todd. Taylor had been swimming laps in a pool at their villa just outside Monte Carlo when he presented her with the read leather box containing the above ruby necklace, followed by matching earrings and a bracelet. Not having a mirror to hand, she remembers checking out her reflection in the pool: "The jewellery was so glorious, rippling red on blue like a painting."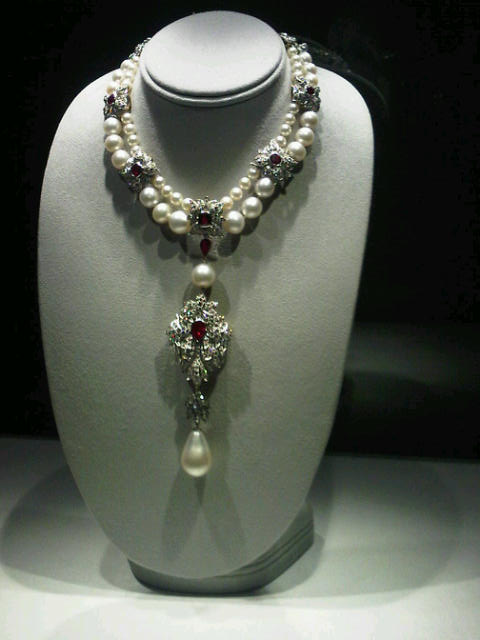 La Peregrina pearl necklace comes with a romantic history all of its own. It was discovered in the 16th century by a slave who traded it for his freedom; a place in the Spanish royal jewels followed until Prince Philip II of Spain gave it to Mary Tudor of England as an engagement present. Taylor's fifth husband, Richard Burton, bought the Peregrina at auction – then displayed on a simple chain -but Elizabeth had seen a portrait of Mary Queen of Scots wearing a memorable necklace and afterwards she commissioned Cartier to design a similar necklace to befit the legendary pearl.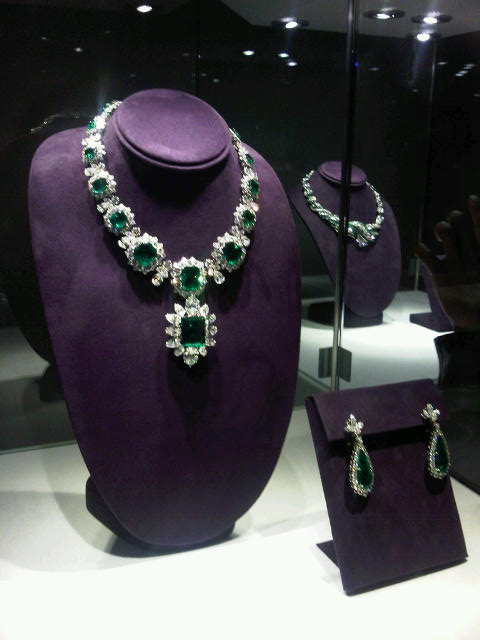 I always associate Elizabeth Taylor with the emerald and diamond necklace and earrings from Bulgari. For me, they're the absolute showstopper of the collection. When Burton and Taylor were shooting 'Cleopatra' in Rome, the couple visited Bulgari and purchased the set; sometimes referred to, as the Grand Duchess Vladimir Suite. The actress was seen wearing the gems literally all over the world. The pendant could be detached to be worn as a brooch, which Liz did many times; she would also wear the brooch in her hair. Here's a dazzling close-up: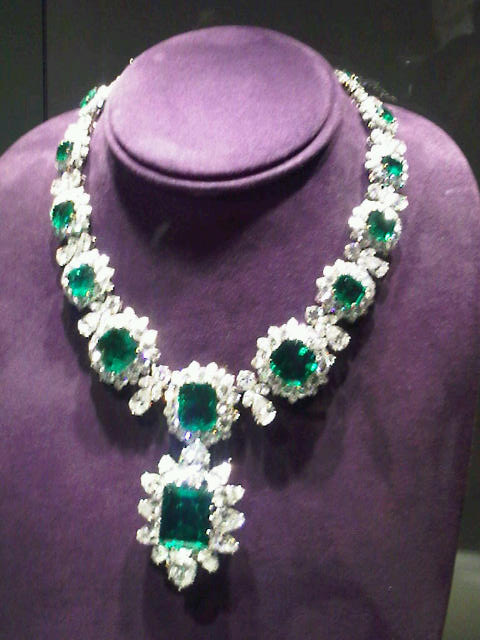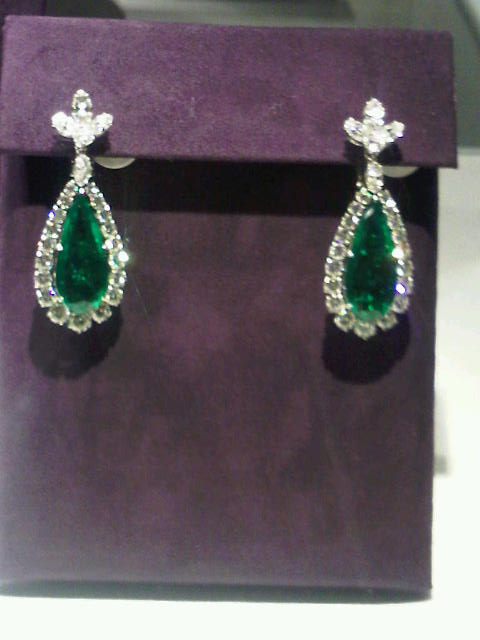 Seen here wearing the emerald earrings and detachable pendant brooch: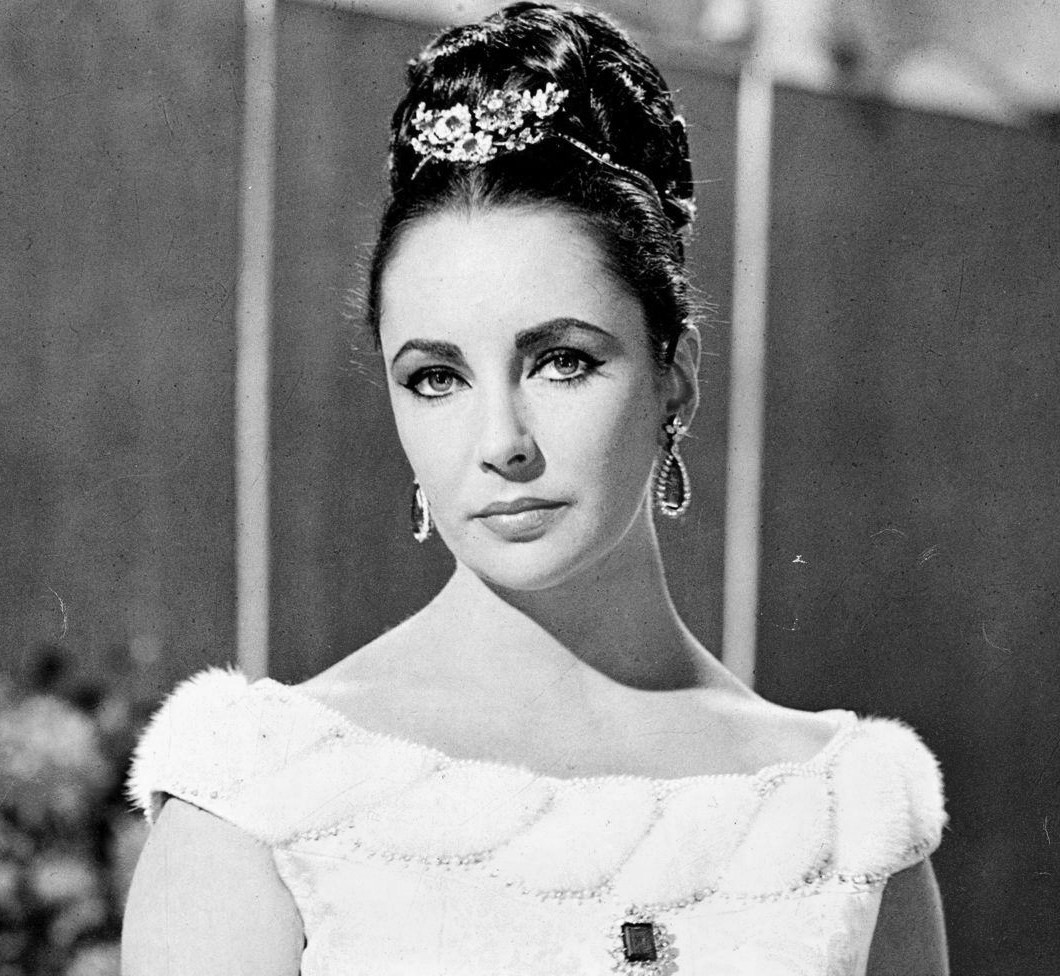 It would be impossible to write this piece without mentioning the glorious Krupp diamond – all 33 carats of it – but perhaps it's more appropriate to quote Liz, herself:
"This remarkable stone is called the Krupp diamond because it has been owned by Vera Krupp, of the famous munitions family which helped knock off millions of Jews. When it came up for auction in the late 1960s, I thought how perfect it would be if a nice Jewish girl like me were to own it. In truth, though, there's nothing funny about the Krupp. When I look into it, the deep Asscher cuts – which are so complete and so ravishing – are like steps that lead into eternity and beyond. My ring gives me the strangest feeling for beauty. With its sparks of red and white and blue and purple, and on and on, really, it sort of hums with its own beatific life. To me, the Krupp says, 'I want to share my chemistry – my magic – with you.' "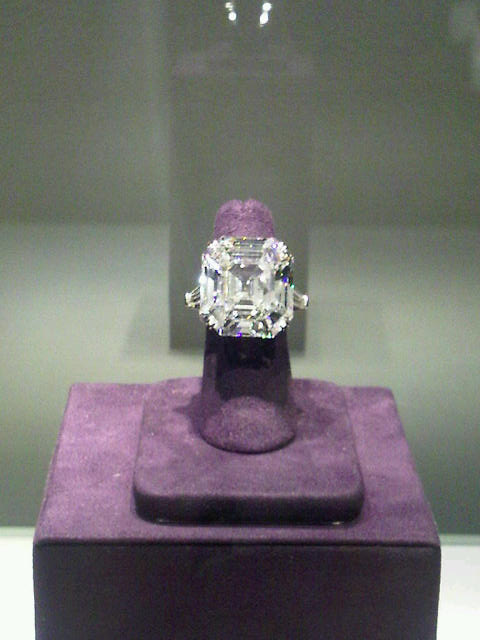 Auction Dates at Christie's
The Legendary Jewels, Evening Sale, December 13, New York
Jewellery (Sessions I & II), December 14, New York
The Icon & her Haute Couture, Evening Sale, December 14, New York
Fashion & Accessories (Sessions II, III & IV), December 15, New York
Fine and Decorative Arts & Film Memorabilia including Costumes, December 16, New York
Online Time-Based Auction, comprised of Jewellery, Fashion and Memorabilia, December 3-17, christies.com
Impressionist & Modern Art, February 2012, London, King Street
For further information please visit: www.christies.com/elizabethtaylor
To purchase Elizabeth Taylor: My Love Affair With Jewellery visit our bookstore.
All images by CELLOPHANELAND*.