A recent visit to Liverpool led us to one of our favourite art galleries – the Walker  – housing a treasure trove of paintings and sculpture from the 13th century to the present day. The gallery is particularly strong in European Old Masters, British eighteenth-century art, Victorian painting and sculpture and post-war British painting. It also has an enviable reputation for Craft and Design and Diana Dias-Leão's Dare to Wear exhibition is a truly striking and fitting addition.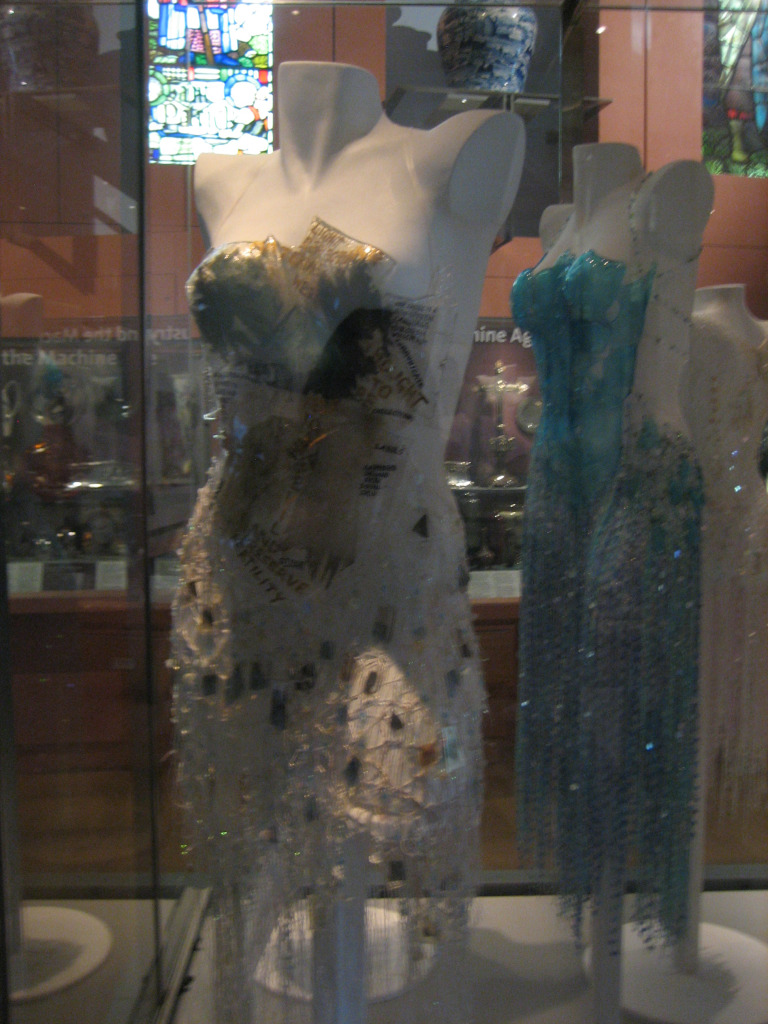 Featuring 14 glass dresses and two barbed wire corsets, the display demonstrates Diana Dias-Leão's glass making skills and her experience of working in the fashion industry. She has combined the two to showcase a stunning display of beautiful but deadly garments.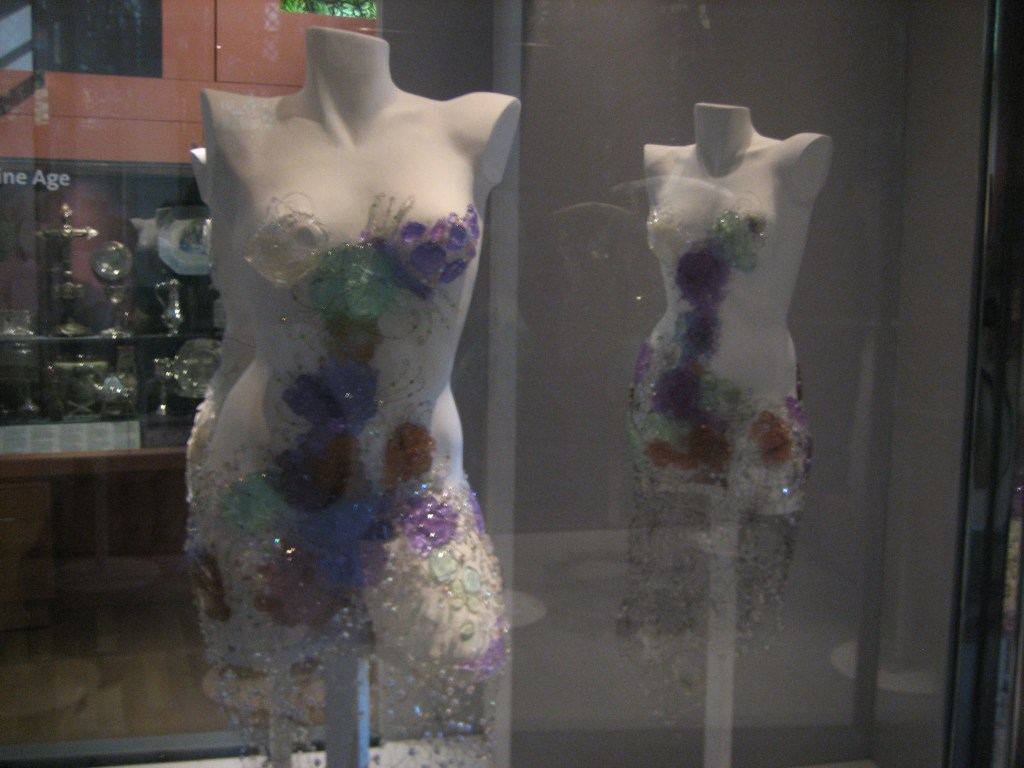 Although the dresses look good enough to wear, this collection of couture sculpture has been designed to create discussion and debate about issues around beauty and body image. The artist believes that anorexia, bulimia, self-harm and body dysmorphic disorder are connected with issues relating to image and lack of self-confidence. Diana has set out to convey the message that "Even though the image is glittering, it is the person inside who is priceless."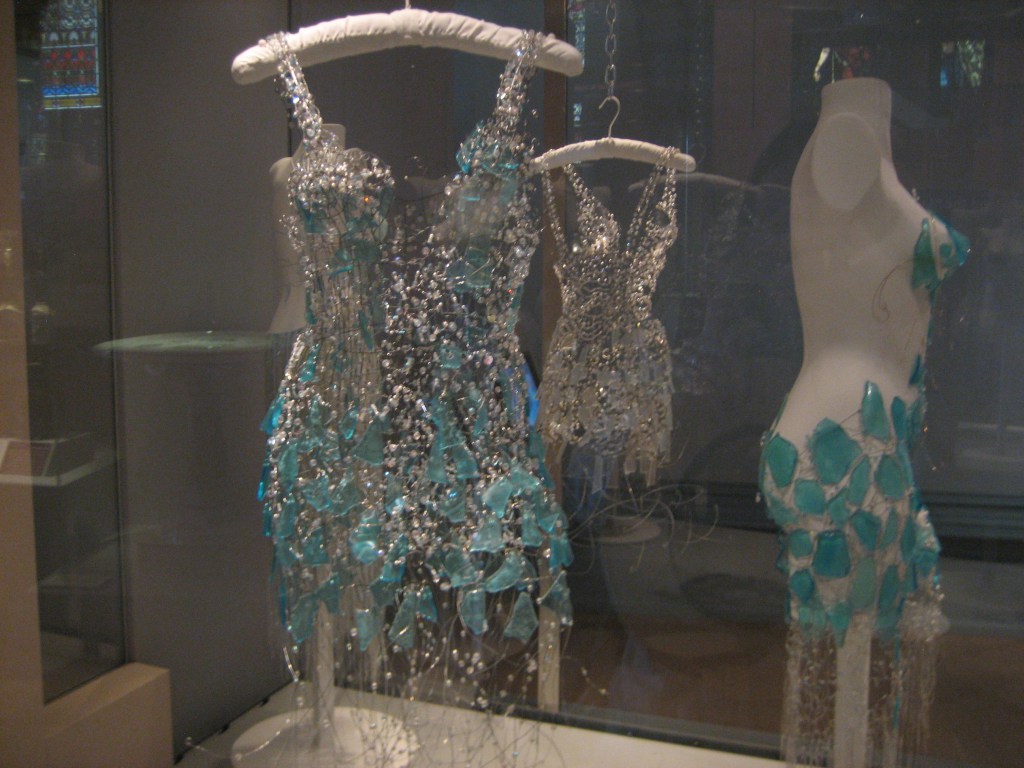 Born in Bridlington, Diana completed a BA Hons in Fashion at Newcastle University and although "loved the challenges of fashion" she "hated the posiness." Inspired by a craft exhibition in Richmond, Surrey, she completed an MA in glass making at Sunderland University and never looked back. "The glass is free, it's got a mind of its own. You put something in the kiln and you expect something to come out, but it's beyond your wildest dreams what does come out."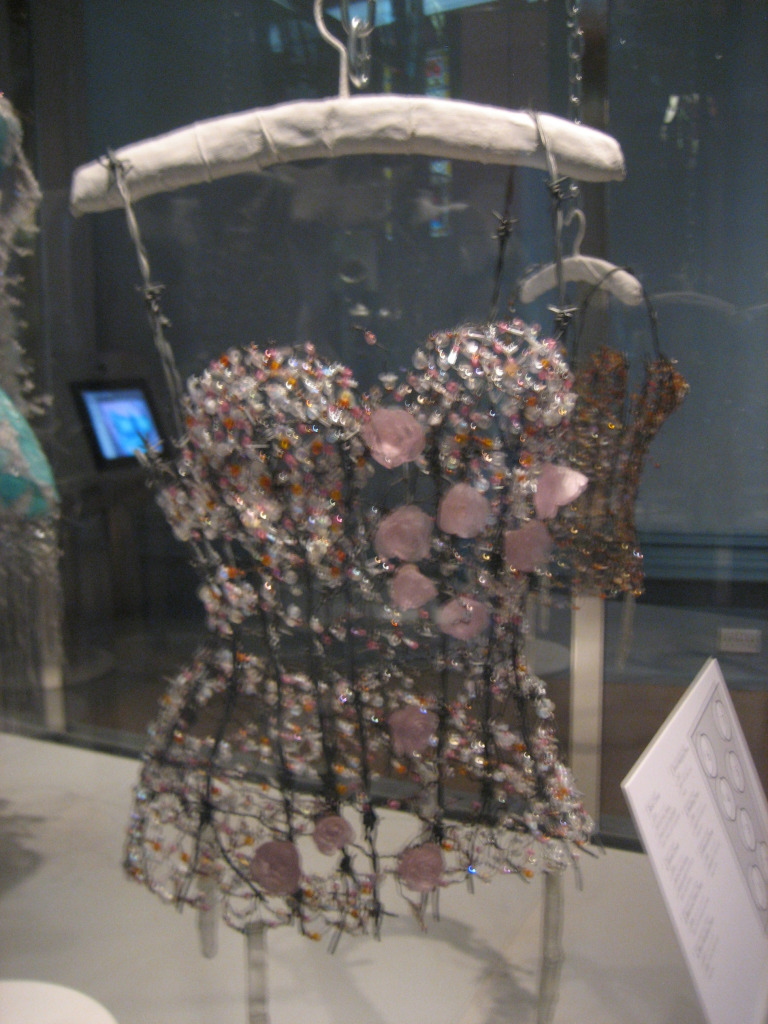 Diana creates her glass dresses by making a mould of a dummy using plaster, flint and water, then she places the glass and wire on top, using polyfilla to smooth down the body before painting it. Lastly, she adds the beads and sequins.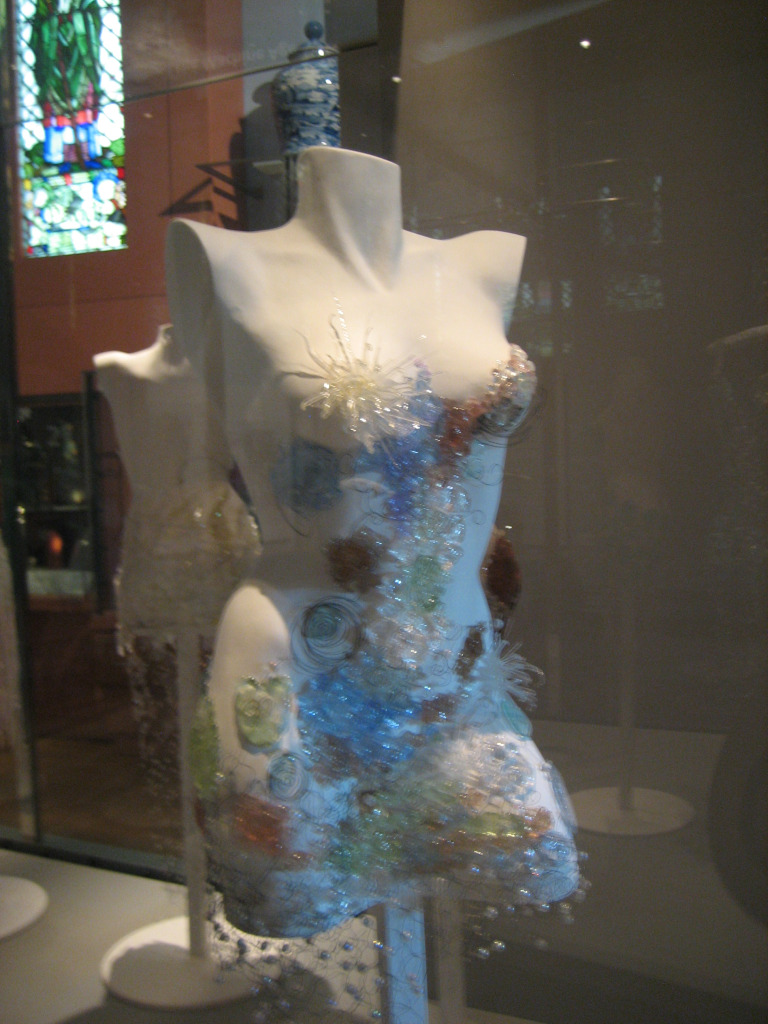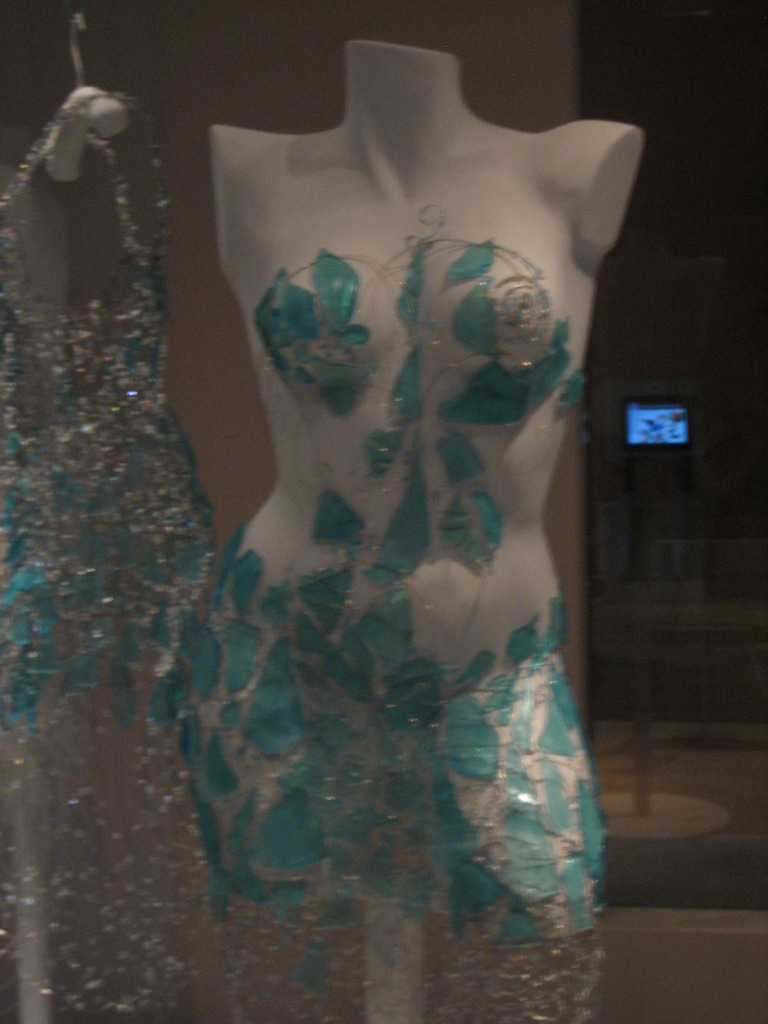 The fairytale dresses have in fact been modelled, but only for the purpose of promotion to prove that it is actually possible to wear these exquisite creations.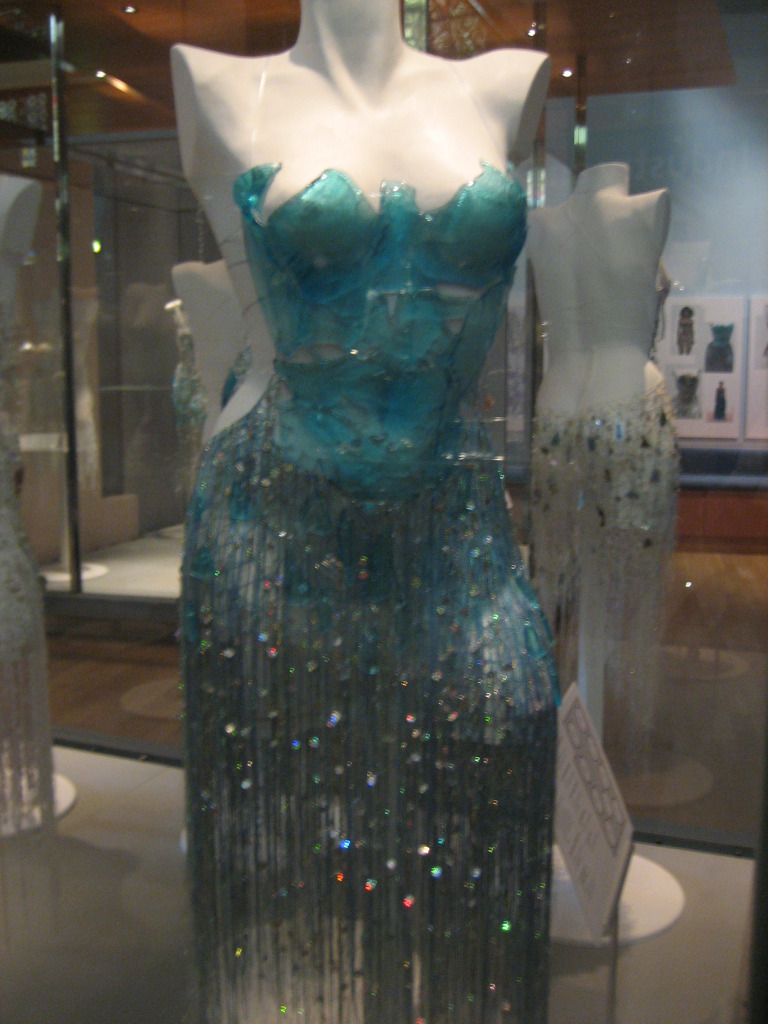 Dare to Wear: Glass Dresses by Diana Dias-Leão runs until 30 September 2011.
For further information please visit: www.liverpoolmuseums.org.uk/walker/
All images by CELLOPHANELAND*.