As part of Bloomberg summer at the Roundhouse, internationally renowned artist, architect and designer, Ron Arad has invited his favourite musicians and friends to create unique work for his 360 degree interactive installation. He has created a curtain made of 5,600 silicon rods, suspended from an 18 metre diameter ring – a canvas for films, live performance and audience interaction.
Each day, you'll be able to see work by Mat Collishaw, Babis Alexiadis, David Shrigley and students from the Royal College of Art.
Here's an example of visuals you might just glimpse, if you part the diaphanous curtain: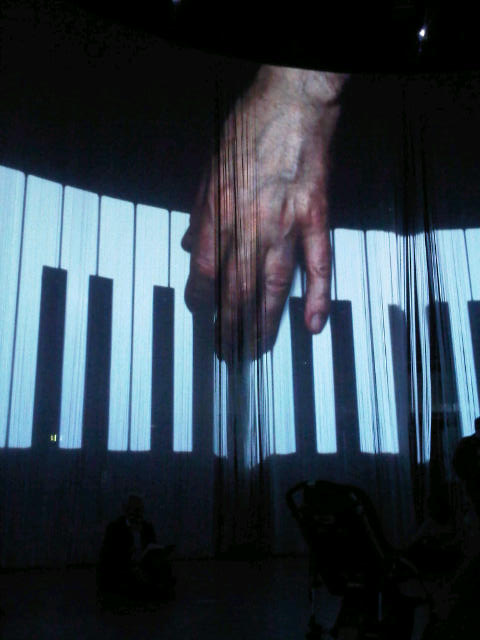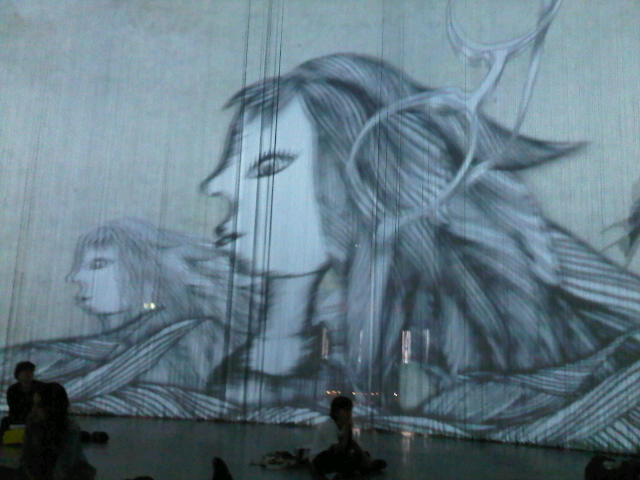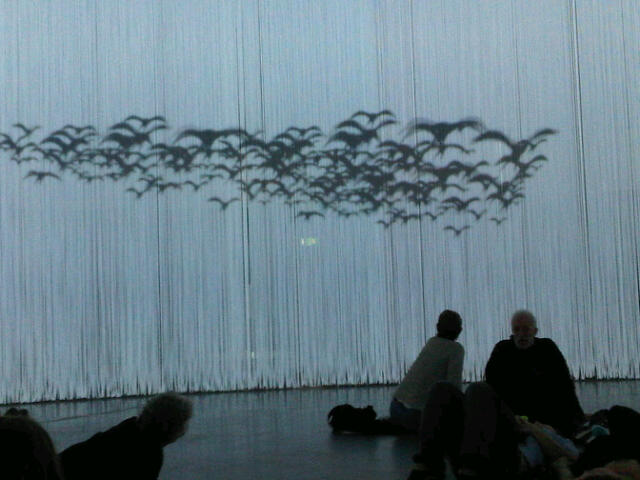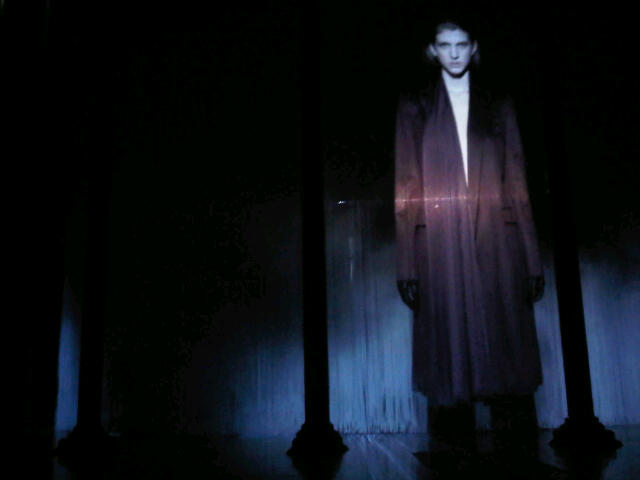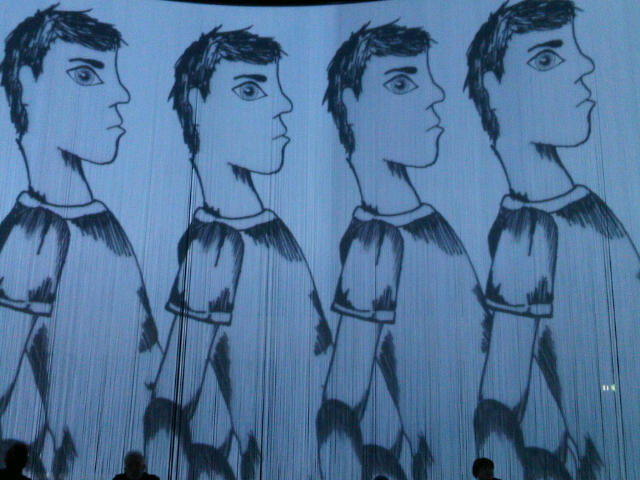 Ron Arad's Curtain Call runs until 29 August 2011.
For further information please visit: www.roundhouse.org.uk/
All images by CELLOPHANELAND*.