Coutts & Co has a long history of supporting the performing arts and has looked after the financial affairs of many past clients connected with the arts. Past clients have included Bram Stoker, Charles Dickens, Chopin and Berlioz.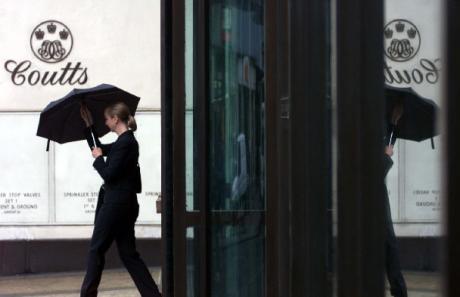 The Coutts family were always  great fans of the stage. In fact links between the private bank and the heart of London's theatre district, Covent Garden, go as far back as 1732 when the first theatre was opened there. The leading actors of the time, James Quin and Charles Macklin were Coutts customers. Coutts & Co. founder, Thomas Coutts had shares and boxes in a number of London theatres, including Covent Garden, Drury Lane and the Theatre Royal, Haymarket.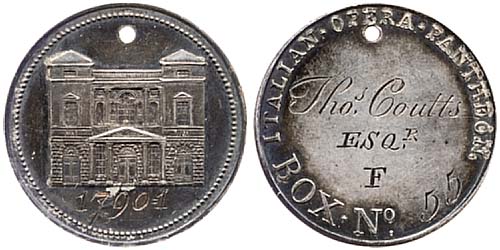 The true association began in 1762, when Thomas acquired a share in the Covent Garden Playhouse and in 1802, paid £315 for a Renter's share with a term of twenty-one years from the theatre manager, Thomas Harris. Following the fire that destroyed the old theatre, Thomas was keenly interested in patronising the new house and wanted not only to rent a box at the cost of £500, but become a proprietor too.  By 1810, Thomas Harris was able to oblige and Thomas purchased a box and set out to have it fitted to meet his exact requirements. The choice of décor was left to Thomas Coutts' daughter, Lady Guildford and it seems neither father nor daughter were easy to please. Thomas changed his mind about the location of the box, wanting a circular front to give a wider opening and even requesting a box on the stage! Harris advised that it was unlikely that such boxes would be built and he reassured Coutts that his box was "the best and most commodious of any one that is now and ever will be built in our theatre." Despite the disagreement, Thomas was still able to persuade Harris to provide two silver tickets issued under the same terms as the box. These tickets were "to admit the bearer of them at all times to any part of the House before the curtain" The tickets were in use for eighty-three years and the bank still has them in their archives to this day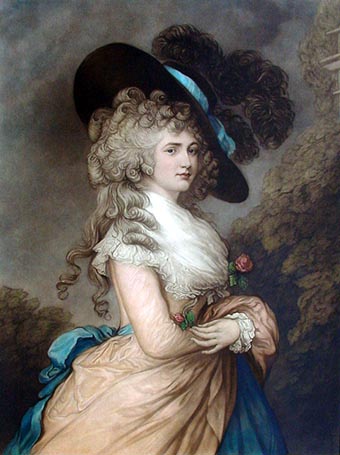 Many of Thomas' customers wanted to make use of the box to see their favourite performers and he was happy to oblige. Perhaps this could be seen as an early form of corporate entertaining! Customers such as the Duke of Newcastle and the Duchess of Devonshire through to the sons of George III clamoured to borrow the box. The Duke of Kent, father of Queen Victoria, was one of the most frequent applicants for the Covent Garden box.  In November 1812, Thomas Harris wrote to Coutts "your Box is become an object of envy even to Royalty." It appears the Prince of Wales had said he would come "very often at the Theatre if he could have a Box in the situation" of the banker's. The Prince decided he would like to be a proprietor of Covent Garden and wondered if Thomas "might be induced to change boxes with him. Thomas Harris was torn between not wishing to offend Thomas and gaining the Prince's patronage to promote his Theatre. Harris offered Thomas the box opposite, to be upholstered in the same manner if he would give up is box to the Prince for a term of years. More pressure was applied in a letter from the Prince's equerry at Carlton House, requesting a swap "as a Personal obligation and Accommodation to HRH". The outcome is not altogether clear but I think it's fair to assume that Thomas surrendered his box to the Prince.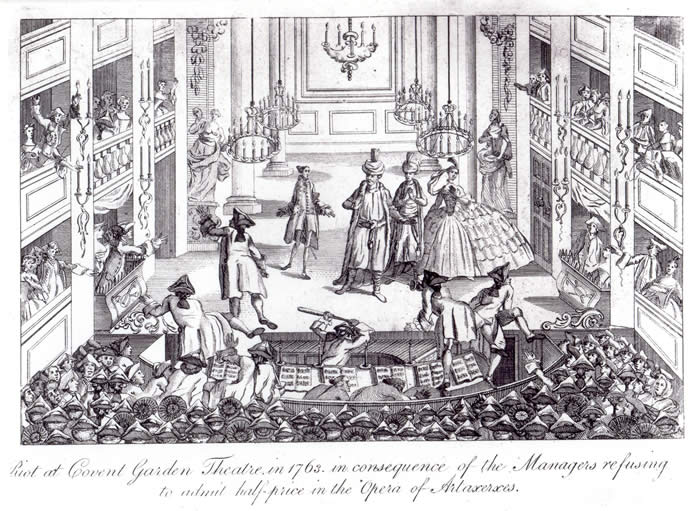 Thomas and his wife Harriot were generous benefactors of the Covent Garden Theatrical Fund for retired actors and those who had fallen on hard times. Thomas appears to have been a donor from 1786. Thomas Hull, the actor and Coutts customer was one of the prime movers in establishing the fund in 1765 to provide a pension for old and ill actors. In 1816, Thomas received an account of a dinner held for the Fund, "your Health was proposed…in a very handsome manner by The Duke of York, who denominated you as one of the best friends to the Institution of the Theatrical Fund of Covent Garden Theatre and it was drank by the Company, upwards of 450…the Subscriptions exceeded £600."
Thomas Coutts had many of the actors and singers who performed at Covent Garden as customers and some as friends. Famous singers who performed at Covent Garden also banked with Coutts. Marietta Alboni opened an account in 1848. She made her debut in 1847, on the opening night of the Theatre's first season as the Royal Italian Opera and her popularity rivalled Jenny Lind's. Dieudonne Joseph Tagliafico also opened at Covent Garden on the same night as Alboni and sang there every season until 1876. He opened an account in 1855. Constance Nantier-Didiee sang at Covent Garden between 1853 and 1864. She was the first London Maddalena in Rigoletto at the Theatre and had an account from 1861. The German tenor, Theodor Wachtel, was a customer from 1870 and in his opening account details he was described as "First Tenor". Emma Eames made her debut in 1891 and sang there until 1901 with such success that Nellie Melba was jealous. Eames' account was opened in 1891. In the same year, Melba opened a Coutts account, three years after she first sang at Covent Garden. Famous for her voice, she was noted as a businesswoman, driving hard bargains and being known as "Madame Sweet 'n Low", her sweet singing voice contrasting with the low language she used when irate. Luisa Tetrazzini came to sing at Covent Garden in 1907, opening her account in 1908. She was a regular performer until 1912. Reputed to have earned over $5 million in her career, she died in poverty. Melba and Tetrazzini were rivals and when both were staying at the Savoy, Tetrazzini overheard Melba practising in her room and asked  whether there were manycats at the Hotel. Enrico Caruso, the tenor, sang at Covent Garden in 1902 and then between 1904-07 and 1913-14. He is described as the first "gramophone tenor", making thousands of pounds from his recordings. Caruso opened his account in 1906. He had great acting ability, unlike Tetrazzini, who made no effort to act, with whom he published a book, "The Art of Singing" in 1909.
Other individuals connected with Covent Garden who banked with Coutts included Sir Robert Smirke, the architect responsible for the new theatre constructed after the 1808 fire. Edward Middleton Barry, who designed the third theatre at Covent Garden in 1858, also banked with Coutts. Sir Henry Rowley Bishop, the composer, was musical director at the theatre between 1810 and 1824.
Giuseppe Persiani, the Italian composer, bought the Covent Garden lease in 1847 when Her Majesty's Theatre refused to allow him to stage one of his operas..The Theatre became known as the Royal Italian Opera and managed by Coutts customer, Frederick Gye, during the 1850s, both Rigoletto and Il Trovatore had their English premieres. Sir Augustus Harris, who opened an account in 1894, was manager of Covent Garden from 1888. This was one of the Theatre's most successful periods, with leading singers engaged and electric lighting Between 1899 and 1901, the architect Edwin Sachs (a customer from 1907) who had made aspects of the construction of opera houses and theatres his speciality, completely reconstructed the Covent Garden stage. He installed a new stage and fly tower and five mobile stage bridges. These were in use until 1997.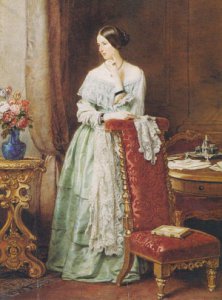 Thomas' widow, Harriot, continued to use the box at Covent Garden and to lend it to customers. Angela Burdett-Coutts, Thomas' granddaughter and eventual heir, also maintained the box and enjoyed outings to the theatre. The actor Sir Henry Irving was one of her closest friends.
Coutts & Co's support of the arts is as strong as ever and they are currently work with many leading theatres including: Almeida Theatre, Royal Court, Royal Opera House, National Theatre, The Rose Theatre and Propeller and Watermill Theatre.
For further information, please visit www.coutts.com