"The waterfall is most important! It mixes the chocolate! It churns it up! It makes it light and frothy!" This may be Willy Wonka's secret recipe for delicious chocolate, but just what is it about Belgian chocolate that makes it so irresistible? Our research led me to Bruges; home of The Chocolate Museum.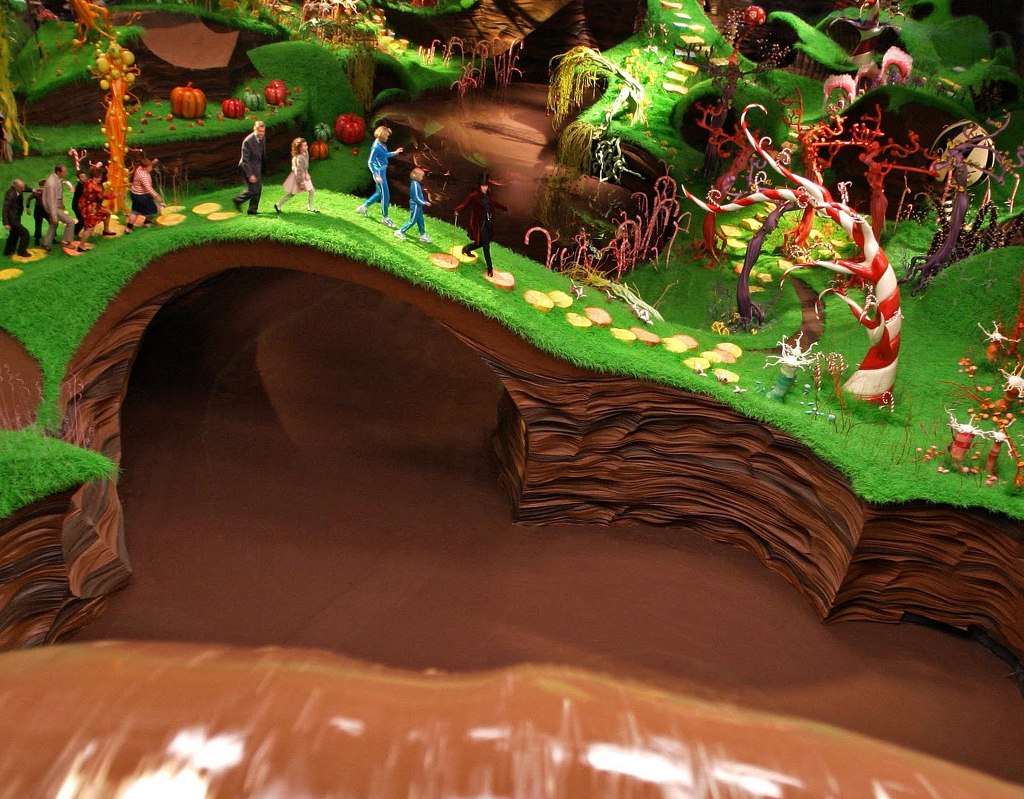 Often referred to as "the Venice of the North", Bruges never fails to enchant with its outstanding medieval architecture, pretty canals, wealth of historical churches and of course, as purveyor of the world's best chocolate. The name Bruges comes from the Old Norse "Bryggja" which means landing stage. Its colourful history stems back 2000 years; first coming to prominence in the 14th century as the leading exporter of Flemish cloth, making it a rich international port. It was also the first major city to have a thriving diamond trade.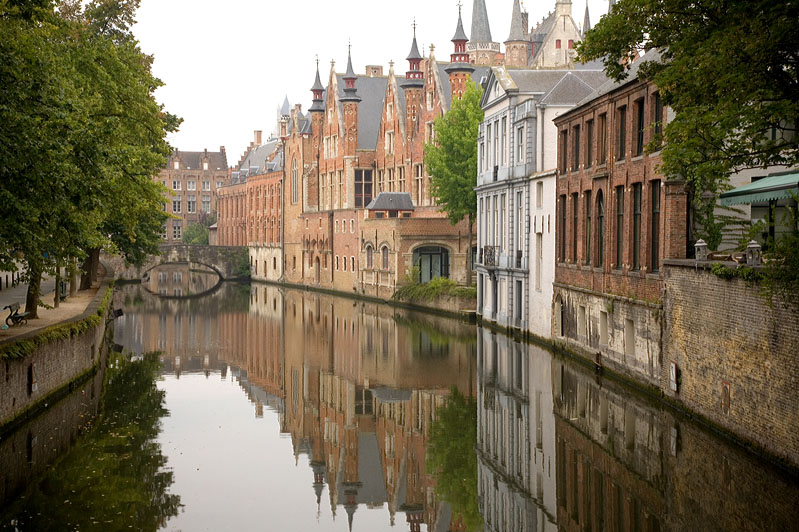 For chocolate lovers of all ages, The Chocolate Museum is a heavenly way to while away an afternoon. From the moment you walk through the grand doors of the Maison de Croon; a glorious 15th Century town house which was originally a wine taverne, the delicious and unmistakable aroma of creamy chocolate prevails. Choose a chunk from baskets of milk, white or dark chocolate to start you off on your journey.  Chocoholics will travel through the ancient Mexican worlds of the Mayas and the Aztecs for whom chocolate was the drink of the gods and cocoa beans a means of payment. Learn how drinking chocolate made its way into the royal courts of Europe; learn about the process of making chocolate with demonstrations from the experts, but most importantly, learn the secret of what makes Belgian chocolate so delectable. Sorry, we can't divulge the secret here. All we will say, is that the whipping is key.
There are so many beautiful places to stay in the historic city centre, but one of our personal favourites is Hotel Oud Huis De Peellaert, an elegant 4 star hotel housed in an impressive 19th century building which was once the private residence of Count de Peellaert.  Carefully restored to its former glory, the hotel is situated right in the historical centre of Bruges and is walking distance from all the main attractions. The rooms are decorated in a rich classical style and contain charming individual antique pieces.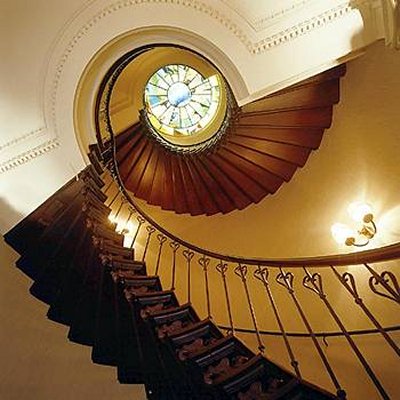 As Belgium is where France meets the North, you'll find a good mix of both Flemish and French influences in Bruges. Belgian specialities include mussels, sea snails, beer soup, endives and delicious local cheeses such as Remoudou and Djotte de Nivelles. It's also a city famous for its fries, which taste so good because they are fried twice – once to cook and once to brown. The locals eat them with mayonnaise.
Bistro de Bekoring is a Gothic gem tucked within two almshouses that were once joined together. This an intimate experience for those romantics who like to dine by candlelight. Traditional Flemish food is served at very reasonable prices. One of the best restaurants in Bruges is t' Pandreitje. Housed in a Renaissance-era home which has been turned in to an elegant Loius XVI setting, you can dine in splendour whilst having a spectacular view of the medieval Market Hall's bell tower.  Expect to pay a little higher than average, but the unforgettable dining experience is worth it.
Cafes and bars can be found around the Market place in Bruges, however, if you are looking for somewhere a little more traditional, you may have to venture down the smaller streets behind the square. If you have a penchant for Belgian beer, be sure to visit Brugs Beertj which serves more than 300 kinds of beers. Try Dentergems(with coriander and orange peel) or non-beer drinkers can sample "Kreik" (a cherry-flavoured beer).
Café Vlissinghe is an intriguing place to spend an evening. Dating back to 1515 with portrait laden walls, this is the oldest bar in Bruges. For great live music, De Versteende Nacht is a wonderful jazz bar with performances every Wednesday evening.
For further information on The Chocolate Museum please visit: www.choco-story.be
For further information on Hotel Oud Huis De Peellaert please visit: www.depeellaert.be